At one time, what is now known as Industrial Style would just have been normal working life but somewhere along the lines, it developed into a defined interior design style that has a lot of fans. It is a style known for its lack of pretension, being very utilitarian and practical with a big emphasis on salvaged objects and reclaimed furniture. But is it the style for you?

What works about industrial style?
People who love minimalism like Scandinavian styles while people who like flourishes and soft layers of material might go for a French style or Shabby Chic. But what are you looking for if you are an industrial style person?
You are the kind of person who avoids those big, mass-produced furniture stores where everything is laid out perfectly and looks like a dream home but never looks like that in your home. Instead, you would rather go to the salvage yard, tour the antique shops or buy furniture from a reclaimed furniture specialist like hfruk.co.uk. You don't care if you can see the bricks on a wall or the wood beams on the roof because you like things that are authentic and different.
Of course, you don't have to be this person to like industrial style – it's a fun ideal customer for businesses that offer these products. But there is a certain hardworking, no messing, utilitarian look to industrial style that appeals to people who have that type of personality. It can also work in any type of home but works really well with repurposed buildings such as warehouses made into apartments or industrial spaces made into homes.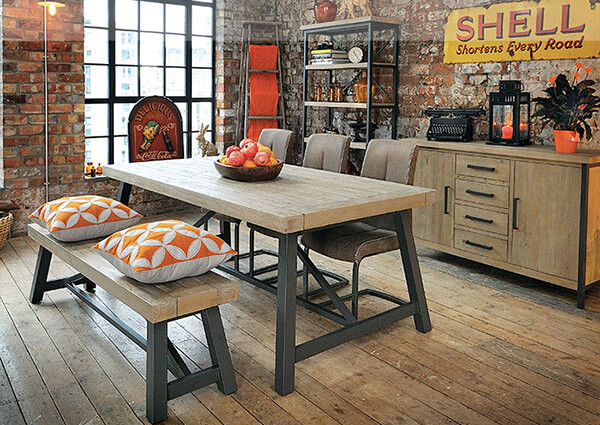 Balancing the style
While the style is very functional, this doesn't have to mean uncomfortable. Sure, those giant springs made into stools look amazing but are a bit hard to sit on – so add cushions to them! Simple additions to reclaimed pieces that transform them from just functional to functional and comfortable are completely within the industrial style.
In terms of colours, there's a big emphasis on natural shades and neutral colours. Again, that doesn't mean you can't throw in some colour if you want to. Repaint those industrial lights a bright shade or add some accessories that throw in some colour. The style is about making things yours so whatever works for you is good.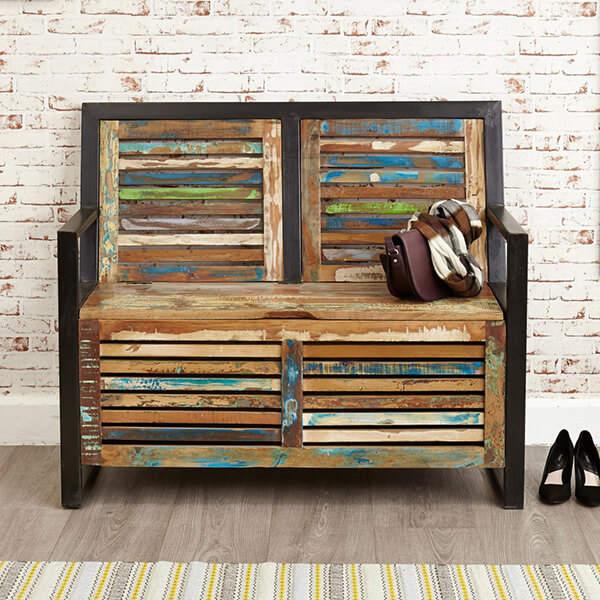 Look for something unusual
One of the reasons that reclaimed wood is so central to the industrial style is that it is unique and unusual as well as practical and environmentally friendly. Reusing old wood to make something new fits in well with the industrial style ethos and means you can find pieces of furniture that won't turn up in anyone else's house, even if they are a fellow style fan.
Look for reclaimed furniture that has that urban chic look to it – the wood isn't cleaned and polished but still has some of the old paint from its last purpose on it. Or it has a slightly mottled and time-worn look to it. But at the same time, ensure the quality of the piece is solid – that's why using specialists in reclaimed wood furniture is important. You don't want reclaimed to equal unsteady and dangerous.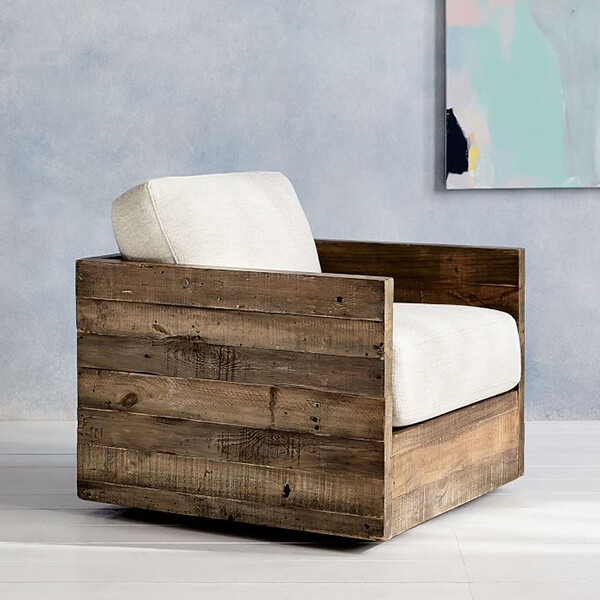 Artwork and accessories
As well as unique furniture, you can really get into the artwork and accessories side of things with this style. There's no urge to cut everything back as there is with styles like Nordic or Scandinavian but there is a tendency towards certain looks.
Black and white photos are one example, filling a wall with some industrial style lighting to emphasise them. You can also use reclaimed items as artwork including pulley wheels or other industrial scale fittings. If you have a neutral theme to the room, there's nothing to stop you throwing in a little colour with your accessories.
The winning option for accessories is definitely metal – tin, aluminium, steel and iron are all at the heart of the style. They offer a modern, sleek look when polished and clean but can be perfect for industrial when they are a little bit worn and not quite perfect.

Conclusion
Industrial style isn't for everyone but if you love the fact that you can see the breeze blocks on the wall of your home or the roof beams are showing and you love the look of the old factory down the road, then it might be the style for you.