Project: Ester Bruzkus' Berlin Apartment
Architects: Ester Bruzkus Architekten
Location: Berlin, Germany
Area: 170sq m
Photography: Jens Bösenberg
Do you ever wonder how architect's home will look like? Do they live in the fancy style like they did for their clients or just ordinary like our normal people? Although I can't be 100% sure, it does seem these dream home creator also put a lot of effor when comes to design their own home. Like the Berlin-based architect Ester Bruzkus Architekten who gave herself an idiosyncratic apartment with efficient planning, playful material and colour juxtapositions, bespoke furniture, and exquisitely crafted details.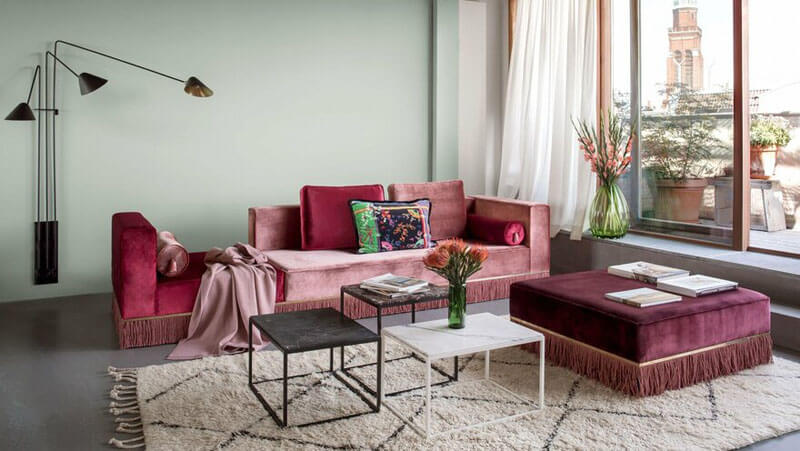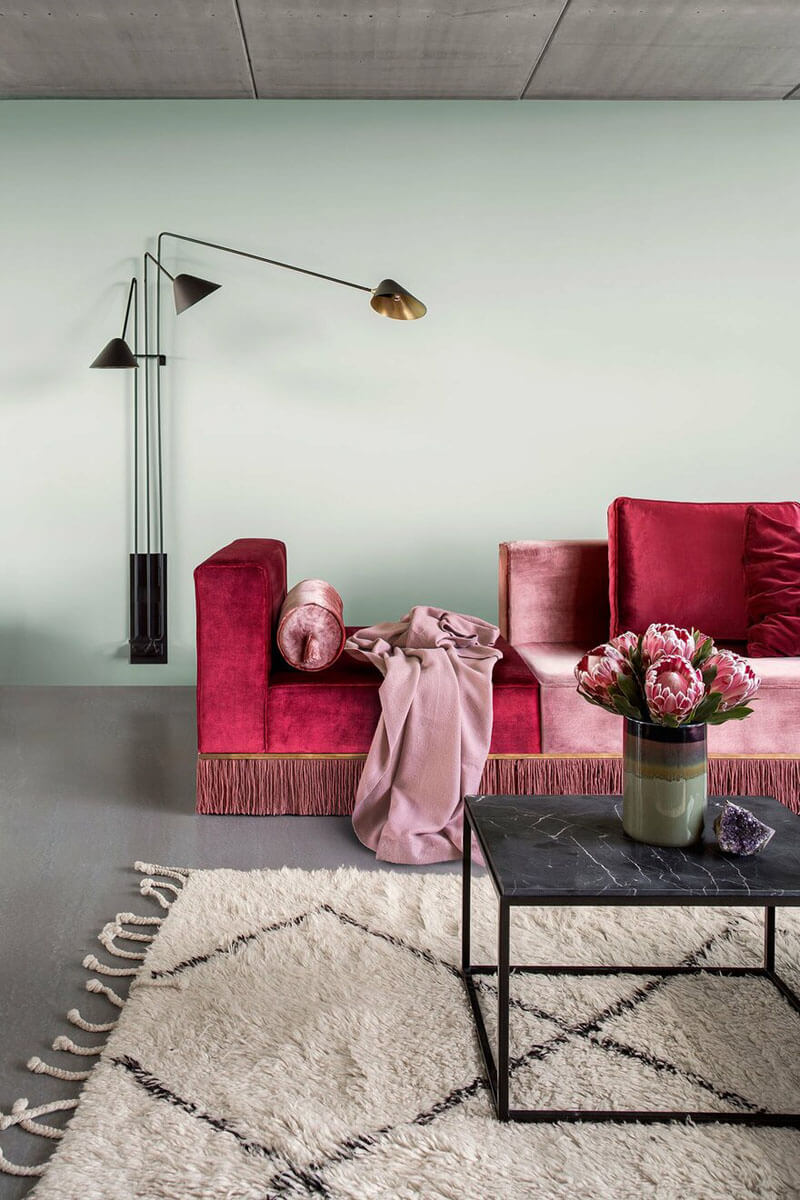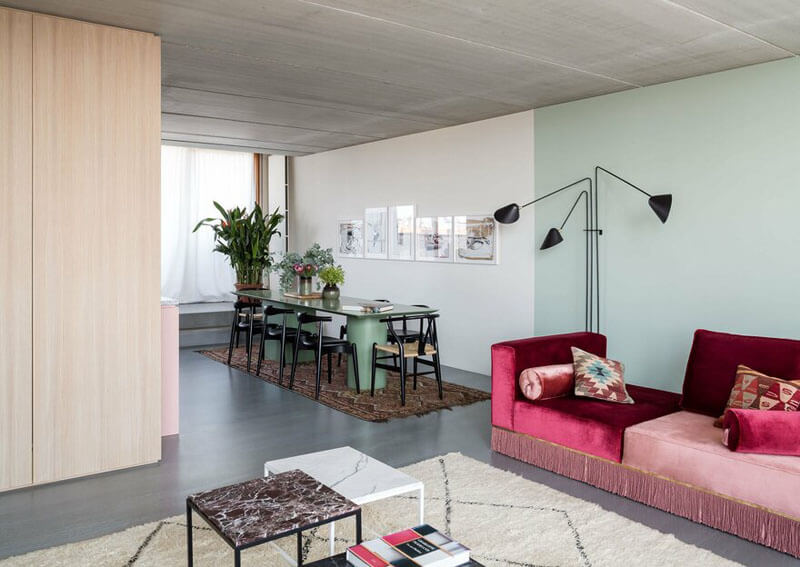 The property in its original state was an open-plan loft stretching between the building's east and west glazed facades, with narrow terraces on both sides. Ester has radically changed this layout by introducing a series of geometric volumes that divide the apartment in separate yet connected areas, and by extending the narrow raised platforms, which run along the length of the wall-to-wall windows, into the interior.
A central structure of light oak conceals the private quarters without interrupting the wall-to-wall windows and has carved out an L-shaped living and dining area. On the side of the dining room, a kitchen unit has been incorporated into the oak structure, featuring a terrazzo worktop and pink cabinets which gracefully complement the adjacent green dining table, a bespoke design whose soft curves taunt the rectilinear cabinetry.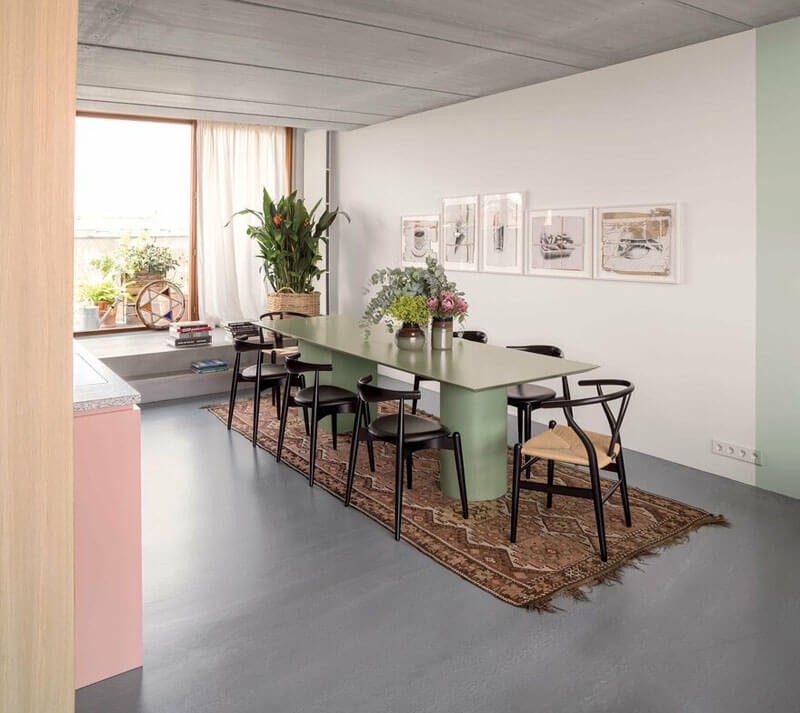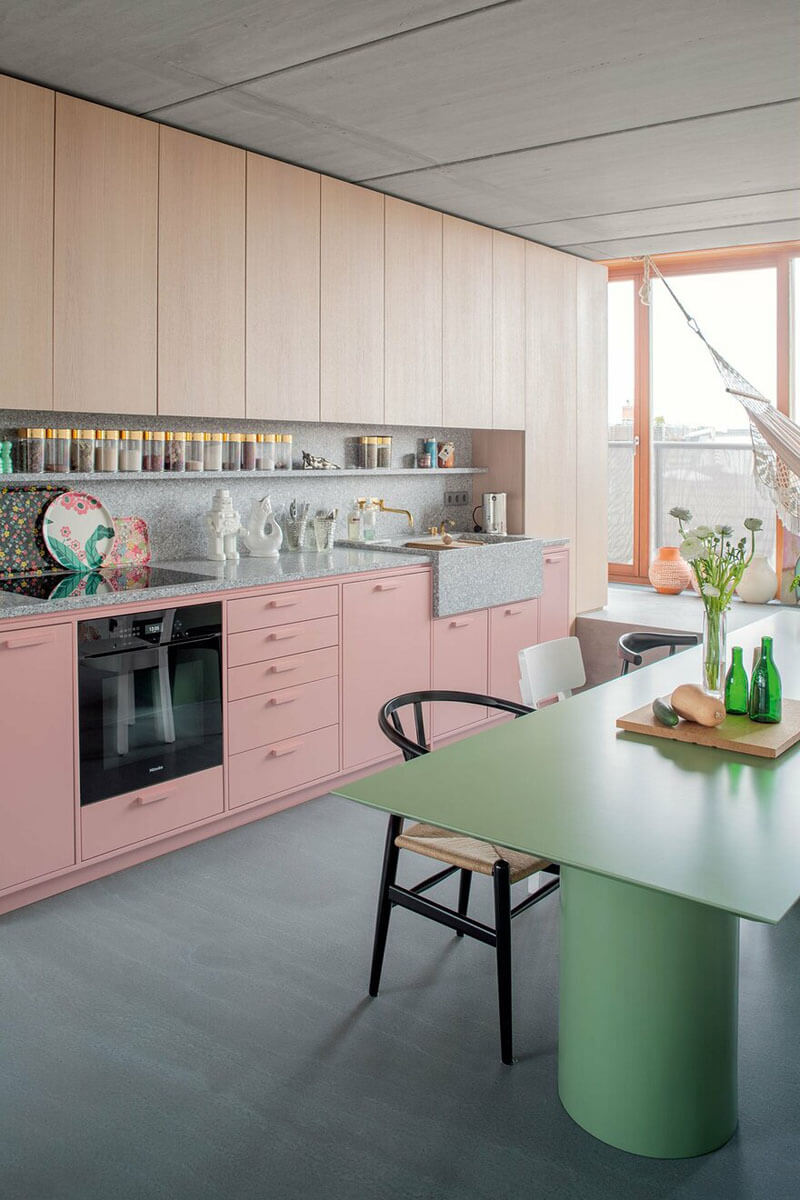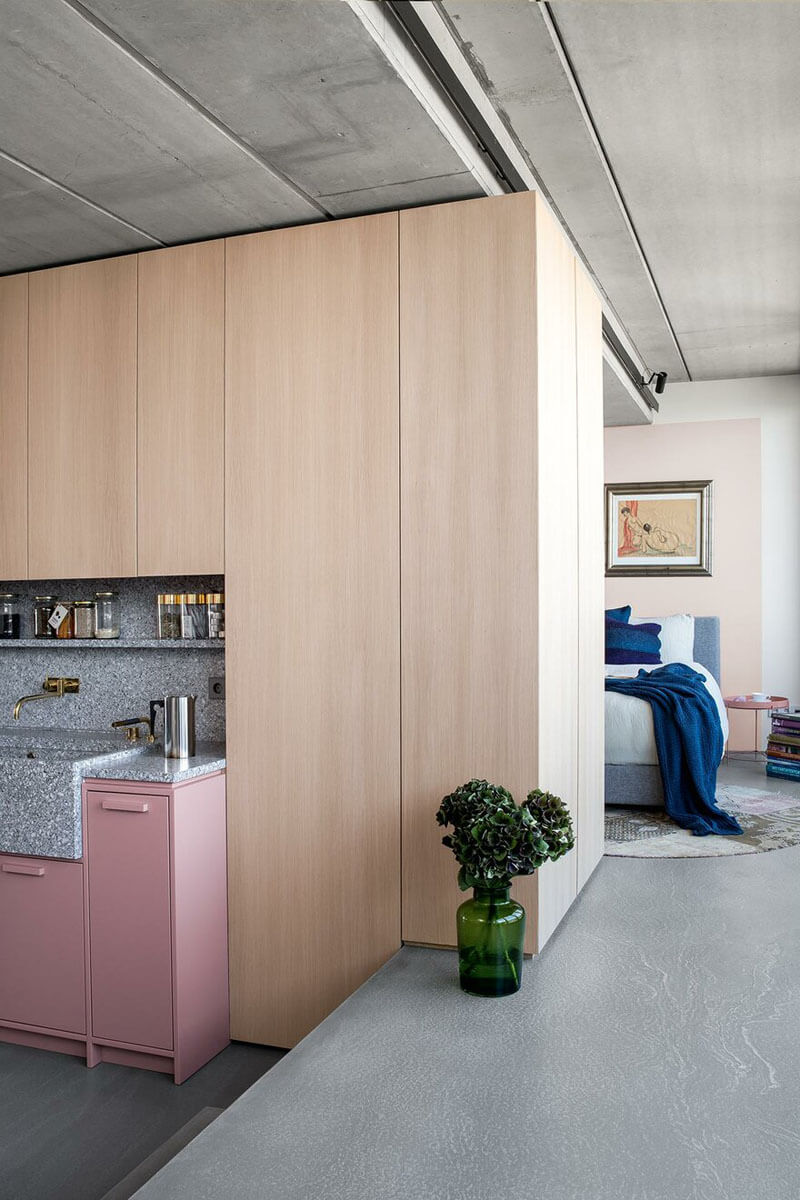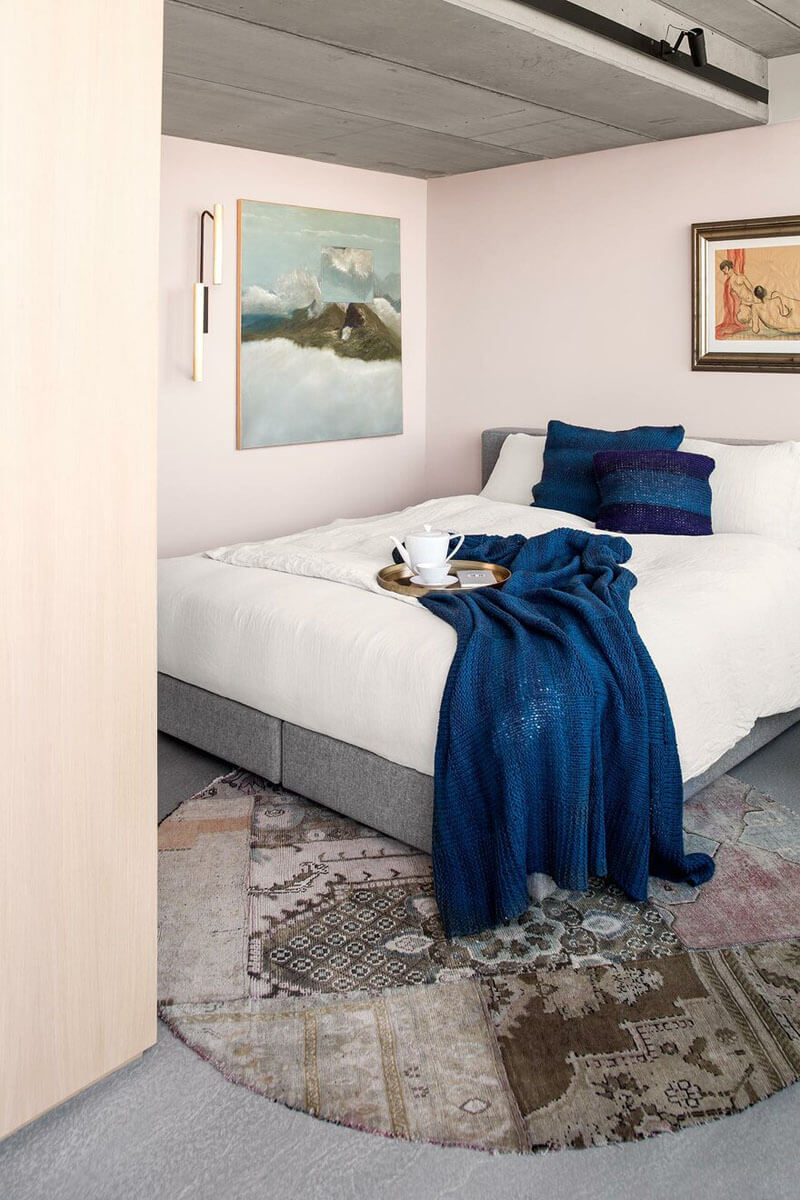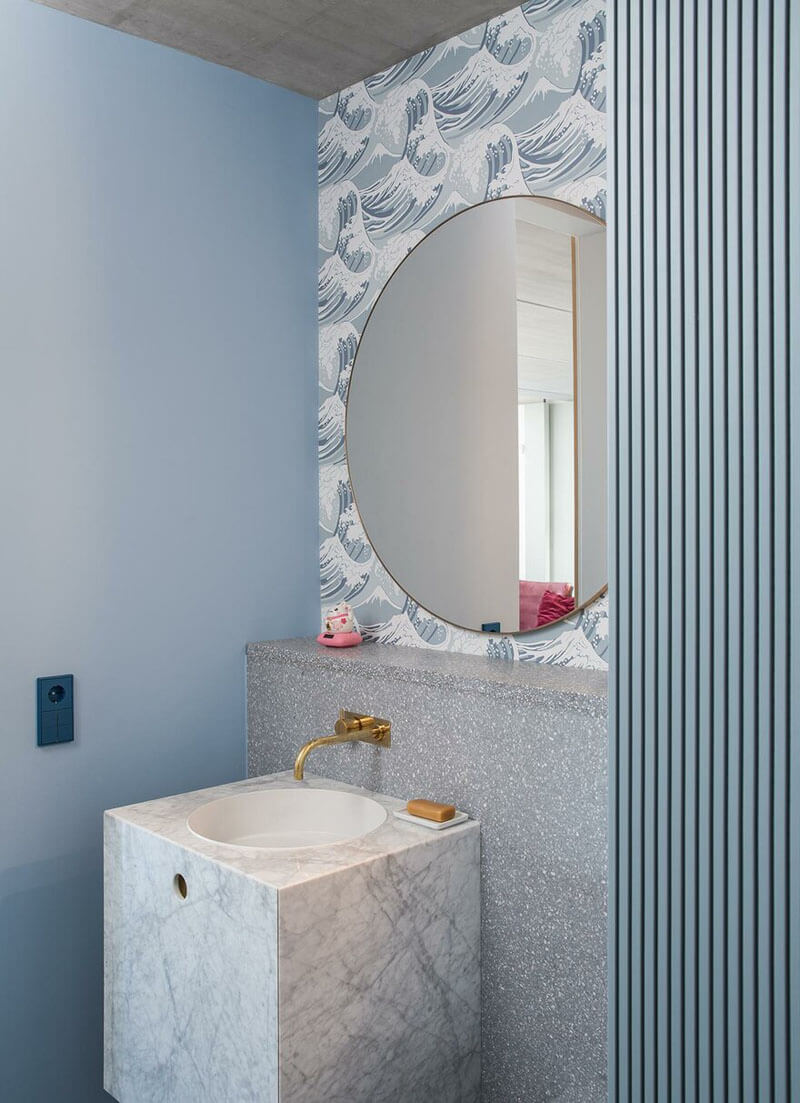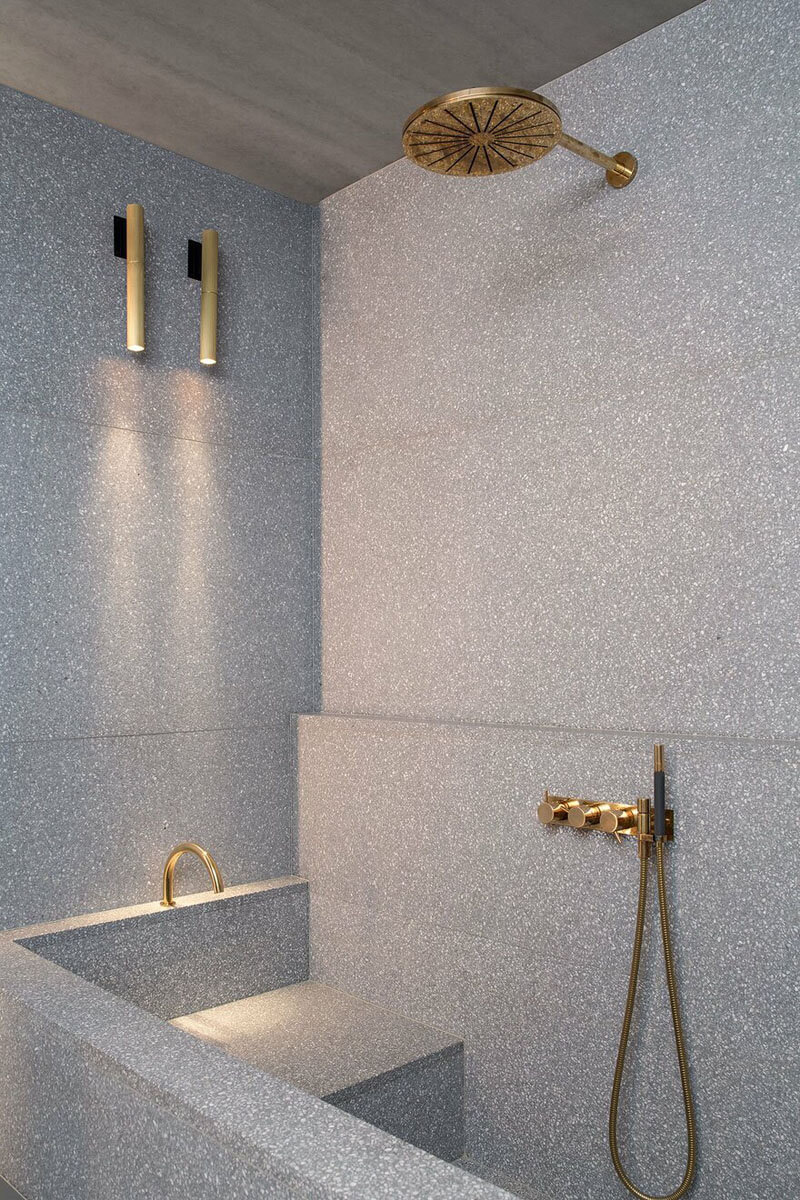 The biggest surprise though awaits guests outside, where an exterior staircase leads to a private roof garden, offering sweeping views over the whole of Berlin. The decked roof garden reflects both the morphology and the colourful élan of the apartment below, as well as Ester's unique sense of style.