If you're looking for a convenient and refreshing way to stay cool, the JISULIFE Portable Neck Fan (amazon) is here to elevate your comfort to a whole new level. With its impressive features and versatile design, this neck fan is a must-have for those seeking a natural breeze on the go.
One of the standout features of this fan is its multi-vent design and 270-degree air supply angle. Boasting an impressive 78 air outlets, it mimics the sensation of a gentle, natural breeze caressing your neck. Say goodbye to stuffy environments and embrace the coolness that surrounds you.
Customizing your comfort is a breeze with the JISULIFE Portable Neck Fan. With three air volume settings – Weak Wind, Natural Wind, and Strong Wind – you can easily adjust the airflow to suit your preferences. Whether you prefer a subtle breeze or a stronger gust of wind, this fan has you covered.
Don't let the powerful performance fool you – this neck fan is also incredibly efficient. Thanks to its dual-turbine motor with a double structure design, it circulates air quickly and effectively without consuming excessive power. Say hello to long-lasting coolness without worrying about battery drain.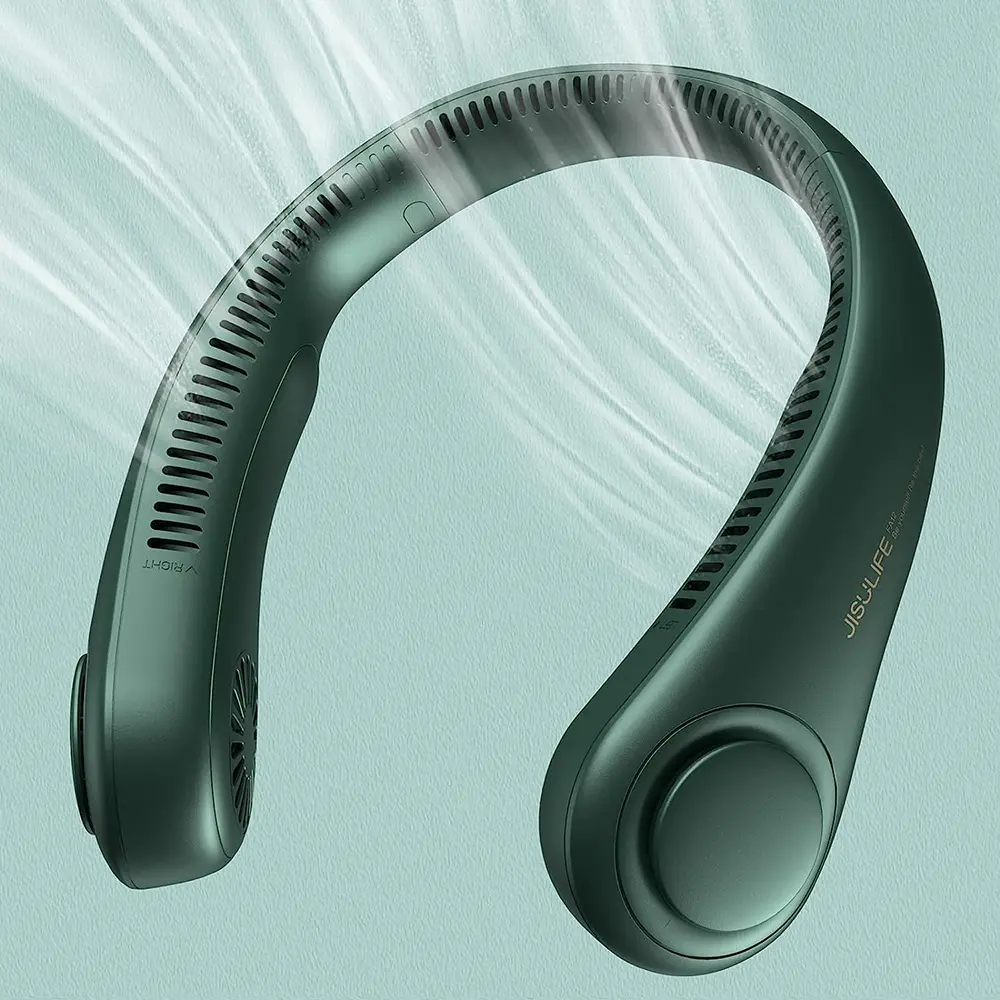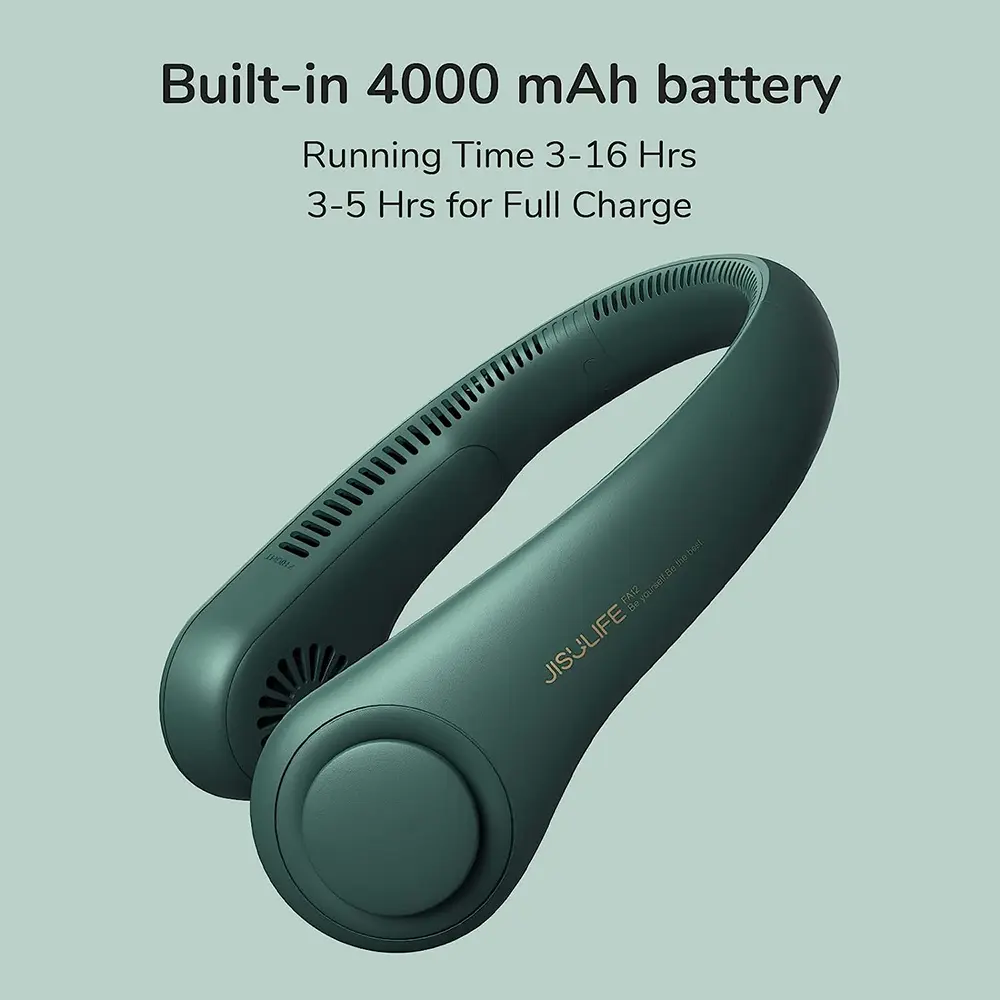 Speaking of battery life, the JISULIFE Portable Neck Fan features a built-in 4000 mAh battery that ensures you can enjoy up to 16 hours of use on a single charge. Whether you're out for a full day of activities or need it for extended work hours, this fan won't let you down.
Safety and convenience are paramount, and this neck fan delivers. With its wingless design and half-closed air inlet, you can use it worry-free, knowing that your hair won't get caught and dust or sweat won't find their way into the fan. Stay cool and comfortable with peace of mind.
The JISULIFE Portable Neck Fan is your versatile companion for any environment. From indoor activities like office work and studying to outdoor adventures such as traveling, camping, hiking, and cooking, this fan is ready to keep you cool and refreshed wherever you go.
With its high-performance power motor, easy one-button control, and USB-C interface for convenient charging, the JISULIFE Portable Neck Fan offers a seamless user experience. Stay cool, stay comfortable, and enjoy the freedom of refreshing airflow at your fingertips.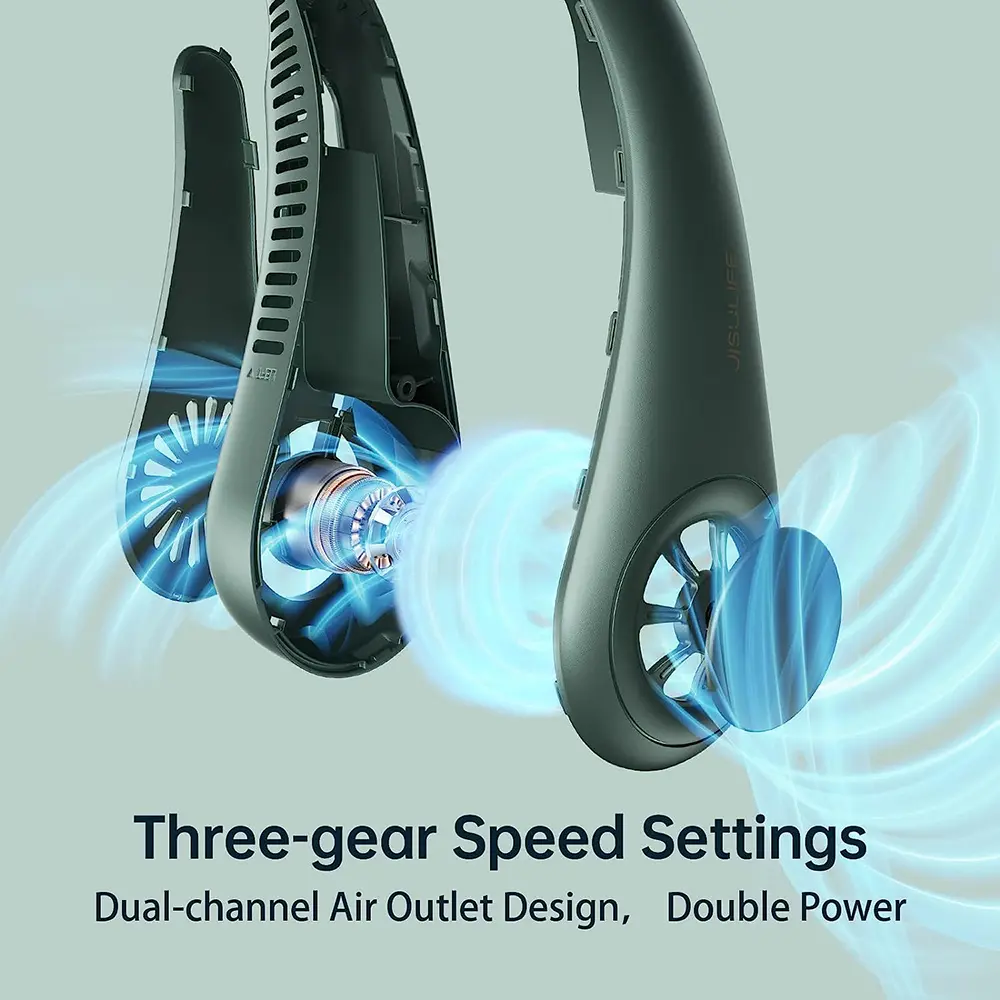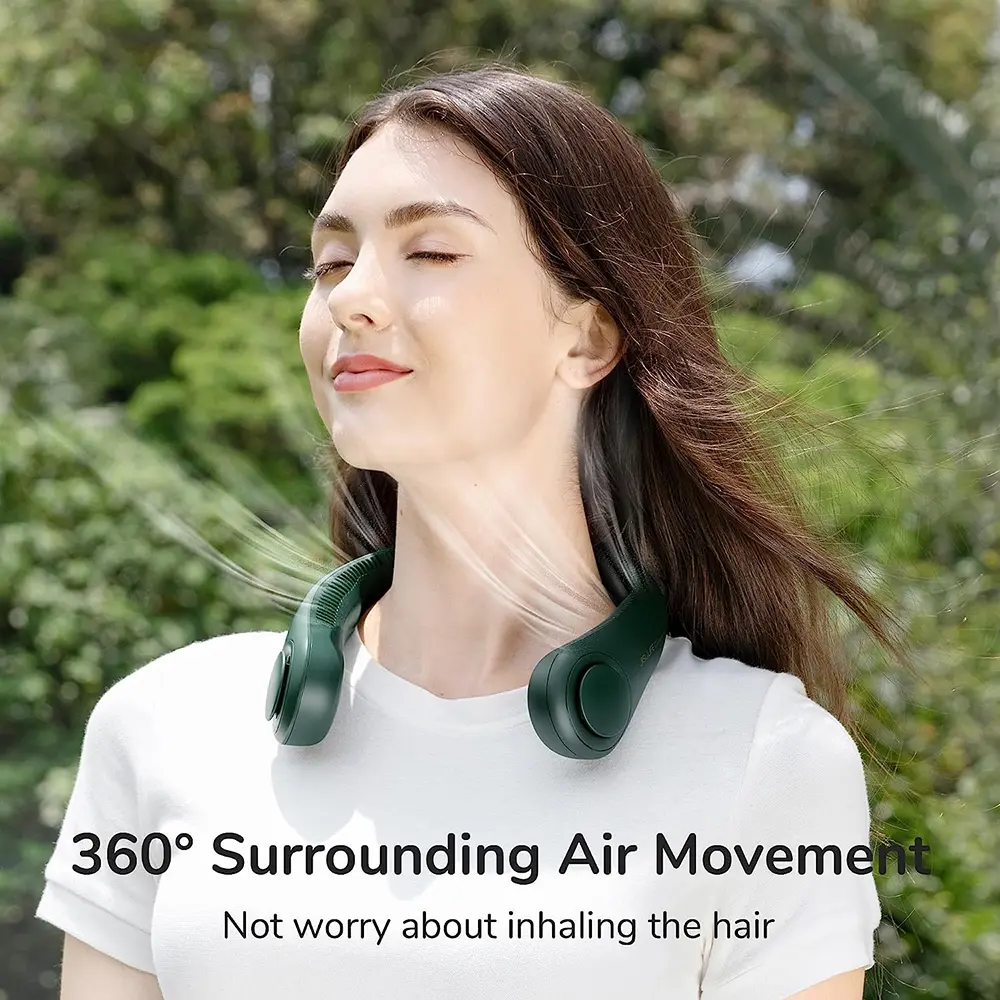 Running hours after a full charge:
1 speed: 16 hours
2 speed: 9 hours
3 speed: 4 hours
Upgrade your cooling game with the JISULIFE Portable Neck Fan and experience the ultimate in personal comfort. Beat the heat with style and convenience wherever you are. Purchase from amazon.