Lamps inspired by animal are not rare and actually they are getting quite popular these days because these designs not only provide the light source but servered as unique home decoration as well. Below is the interesting collection from company Karman, which aims to bring a smile to and light up contemporary spaces with a spirit that is unusual, bold and unconventional. From bulldog to fish, from owl to pig, based on the features of the animals, the bulbs are placed accordingly, for example, fish's eyes, deer's nose. Take a look at this awesome collection – amaze, touch and never go unnoticed.
1. AMSTERDAM [source]
"Amsterdam" is a fun and quirky wall lamp designed by Matteo Ugolini. Inspired by a bulldog spotted in the Dutch capital, Amsterdam has been created in a matte white or grey ceramic with three bare bulbs hanging from the bulldogs mouth.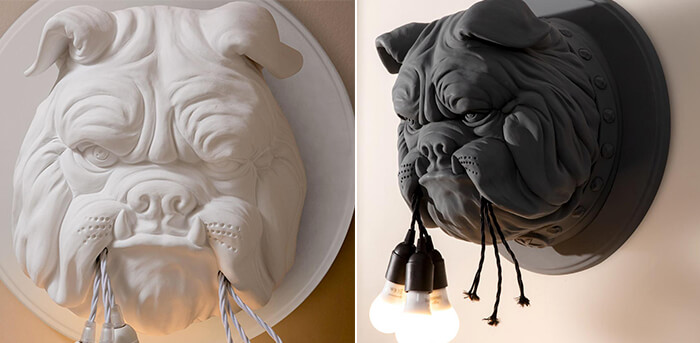 2. APRILE [source]
For a trick of nature it becomes Aprile to call it with its good name. Natural elements take possession of its skin dressing it up with luxuriant leaves and beautiful flowers.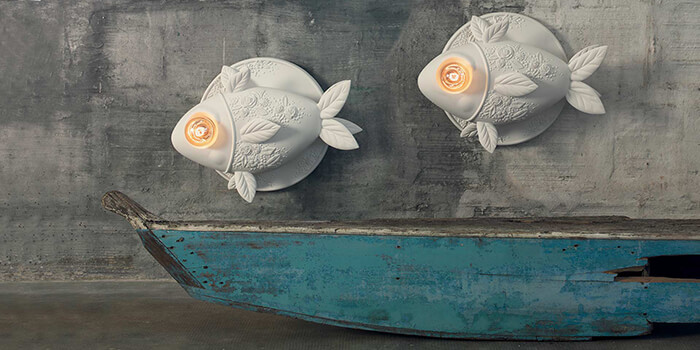 3. CUBANO [source]
Designed by Matteo Ugolini, strongly inspired by distant lands, voyages, by what they leave inside us. With its enormous and characteristic beak, Cubano perfectly respects the Karman philosophy. Amaze, touch and never go unnoticed.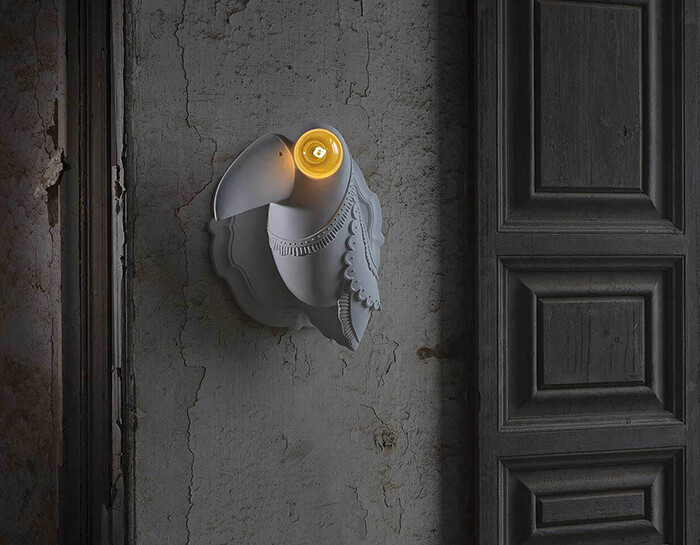 4. MARNÌN [source]
To Marnín who filled up my heart with memories and values, to him that for one child has been and will always be his hero, to Marnín who was able to teach me the hardest thing of that life: how to die…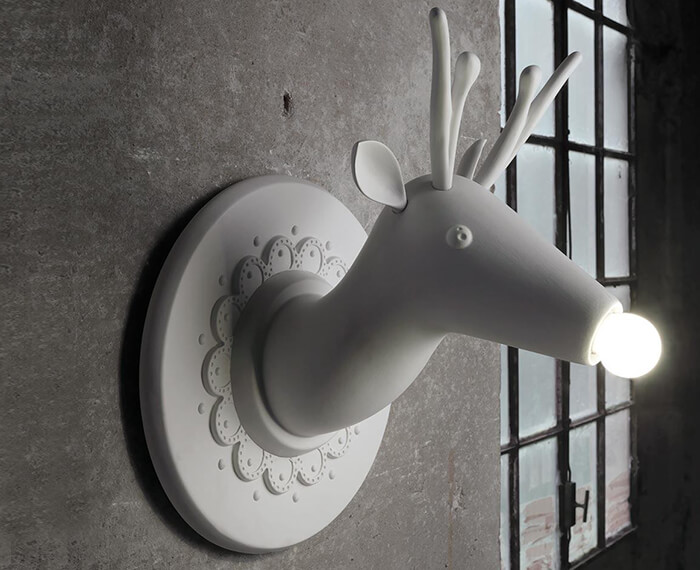 5. PORCAMISERIA [source]
That is the indisputable evidence that with Karman the positive childlike attitude never fades and we invite you even if you grow older… Do not let it disappear! … oink … oink …
ia/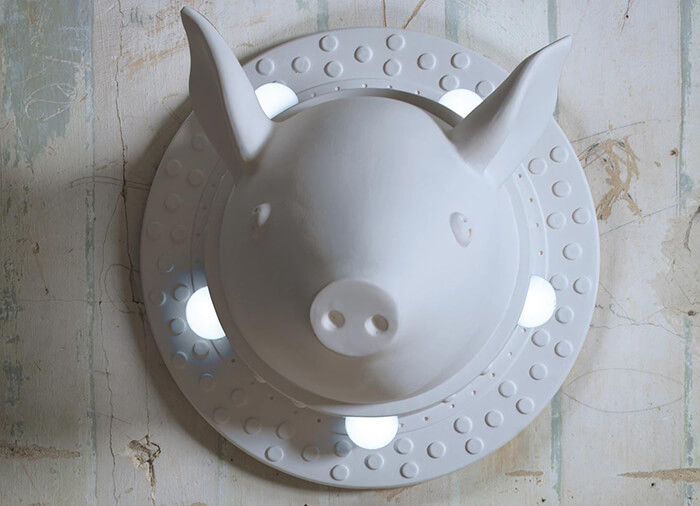 6. TI . VEDO [source]
This cute own lamp is able to turn the tide: instead of looking at a light object… now light is looking at you!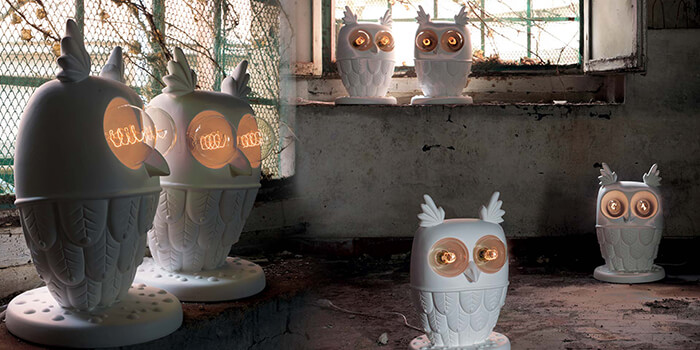 7. UGO RILLA [source]
Ugo Rilla is not created to excite, with the expression and the rage with which it rips up one of man's greatest inventions, it screams as a mark of protest making us wonder what it is capable to doing to nature and its peers.