Are you on the hunt for a whimsical kitchen tool that brings a touch of fun to your culinary adventures? Look no further than the Gracula Garlic Crusher (amazon) – a quirky kitchen gadget that's perfect for all the enthusiasts out there!
Gracula is no ordinary garlic crusher; it's a mischievous vampire-inspired creation crafted from durable ABS plastic. If you're in the market for funny kitchen gadgets, innovative housewarming gifts, or new home gift ideas, this charming item is well worth every penny. Crafted from sturdy materials, Gracula is an immortal companion in your culinary arsenal. So why not invite this undead garlic-slaying vampire into your kitchen and sink your teeth into delectable, garlicky delights with his help?
Gracula, the garlic crusher, is your ticket to quick and effortless meal preparation. With a simple press, crush, and mince action, you have complete control over the outcome. But Gracula isn't just about garlic; this manual press proves to be a versatile tool for handling a variety of ingredients. Whether you want to mince ginger, crush nuts, or finely chop herbs and spices, Count Gracula is up for the task.
With Gracula at your side, you'll be mincing cloves in a matter of seconds. Its smart and ergonomic design ensures efficient garlic pressing while keeping your hands free from unwanted odors. Using Gracula is as easy as pie – open the tool, insert the clove, close it, and then apply pressure in two opposite directions. Voila! Your garlic is minced to perfection.
At OTOTO, we believe in stories that end happily ever after. Why? Because when you have charming gadgets like Gracula, even everyday chores become an enjoyable adventure. Our team is dedicated to creating functional products infused with a delightful touch of quirkiness and unexpected charm. We take pleasure in sprinkling a bit of fun and magic into everything we do, and we hope you share our enthusiasm for these unique household companions! [buy from amazon]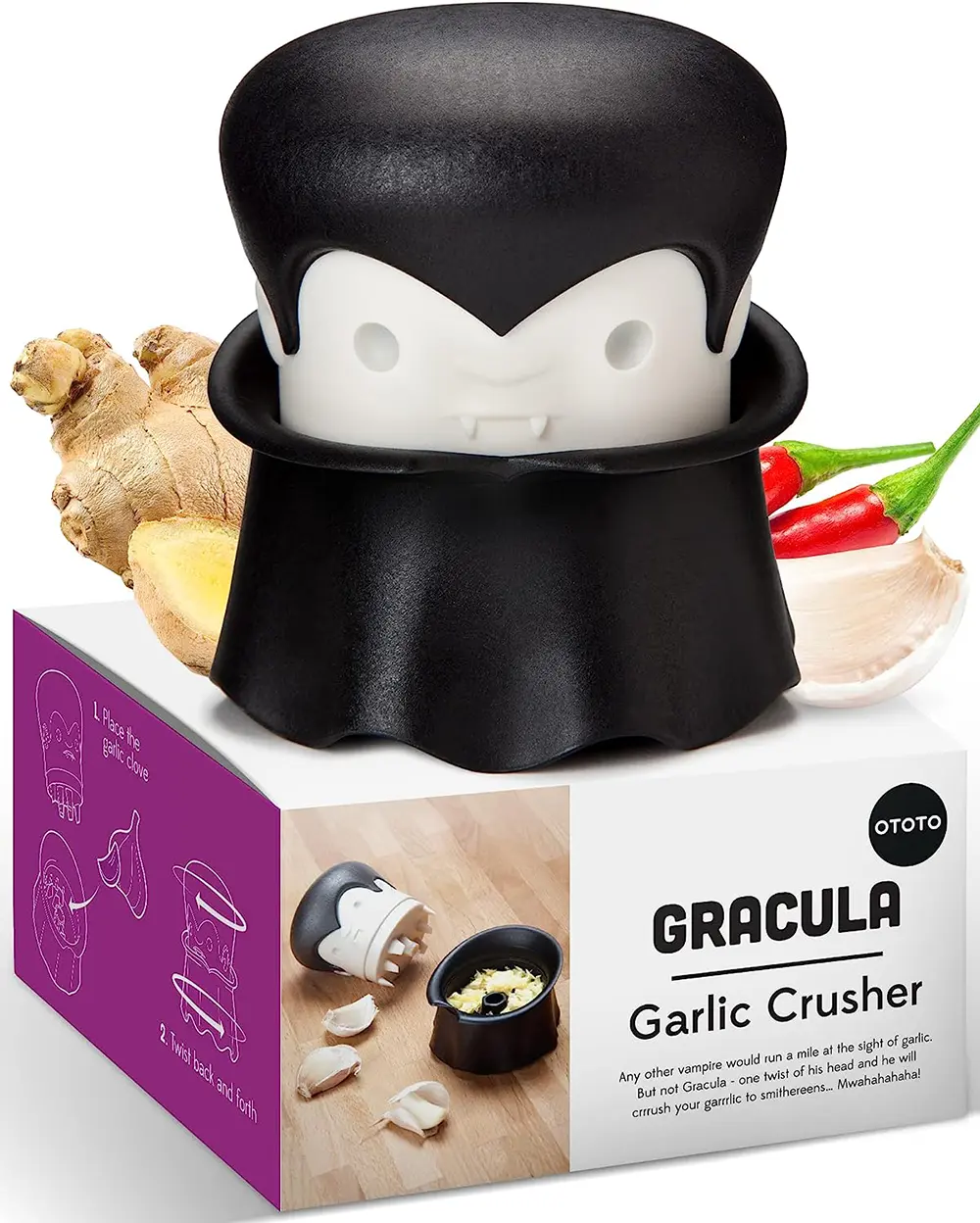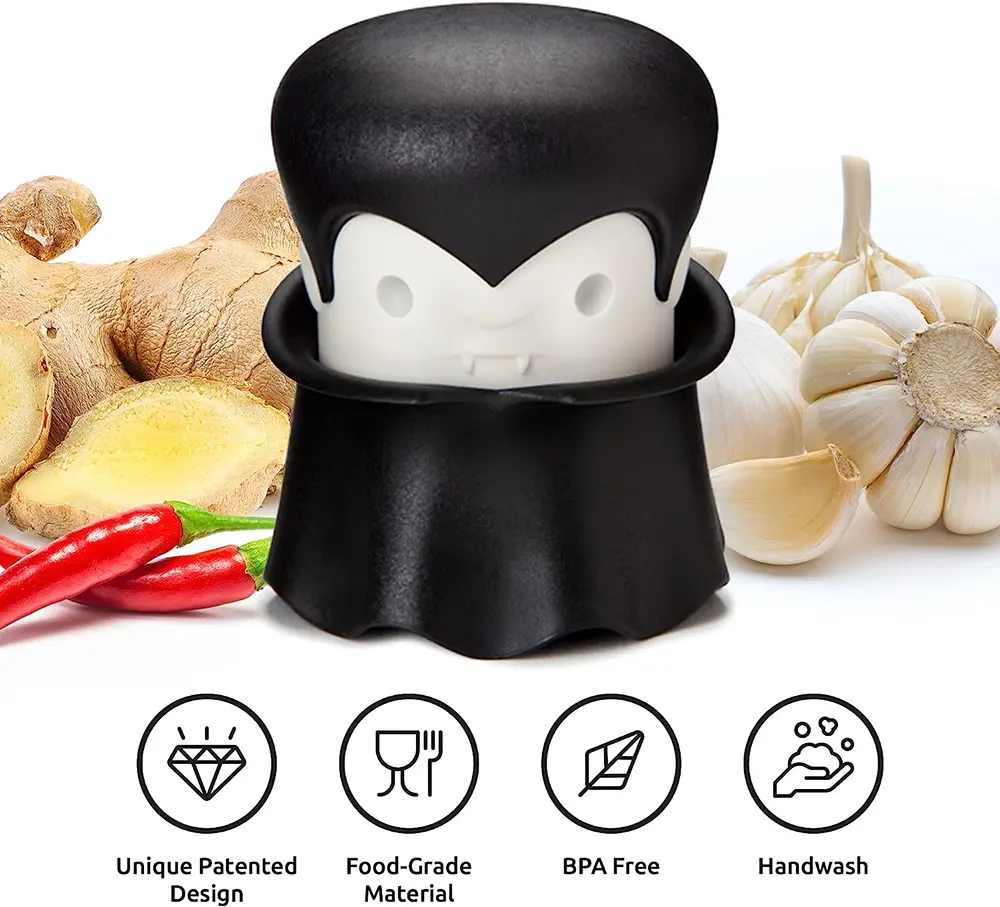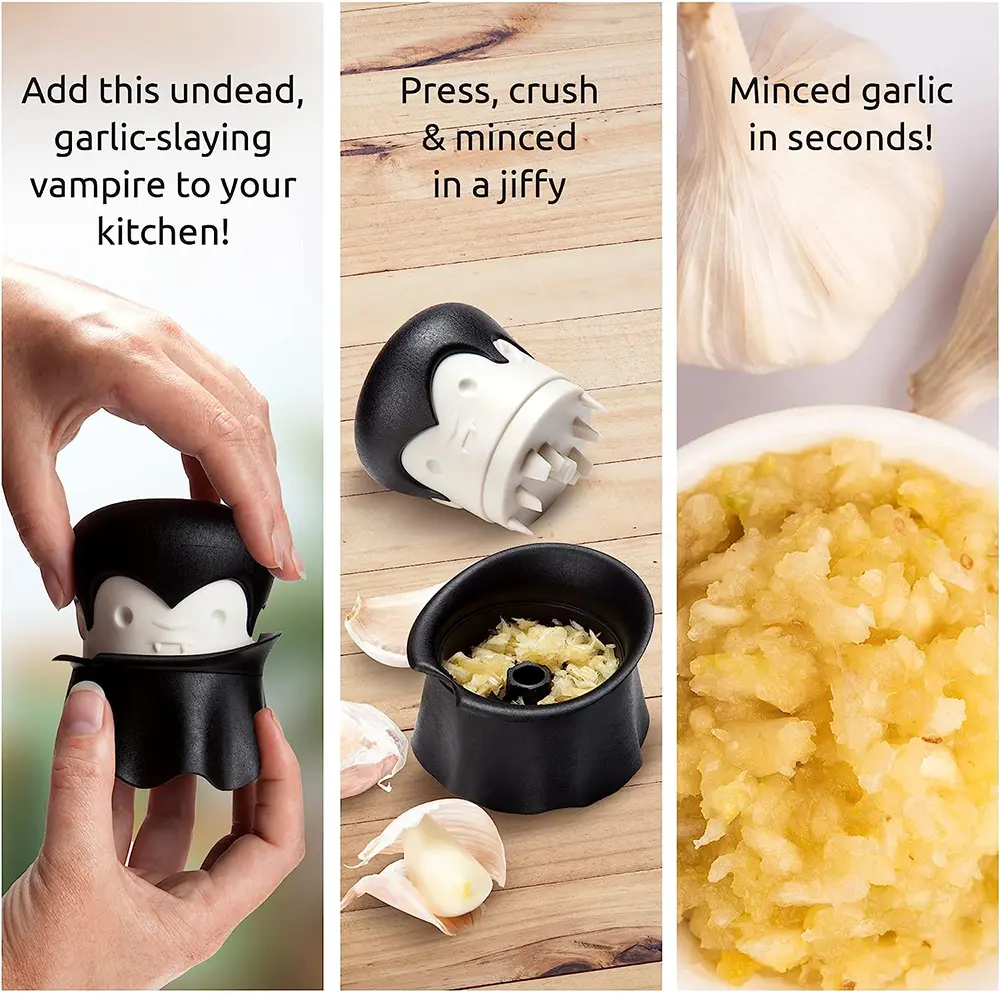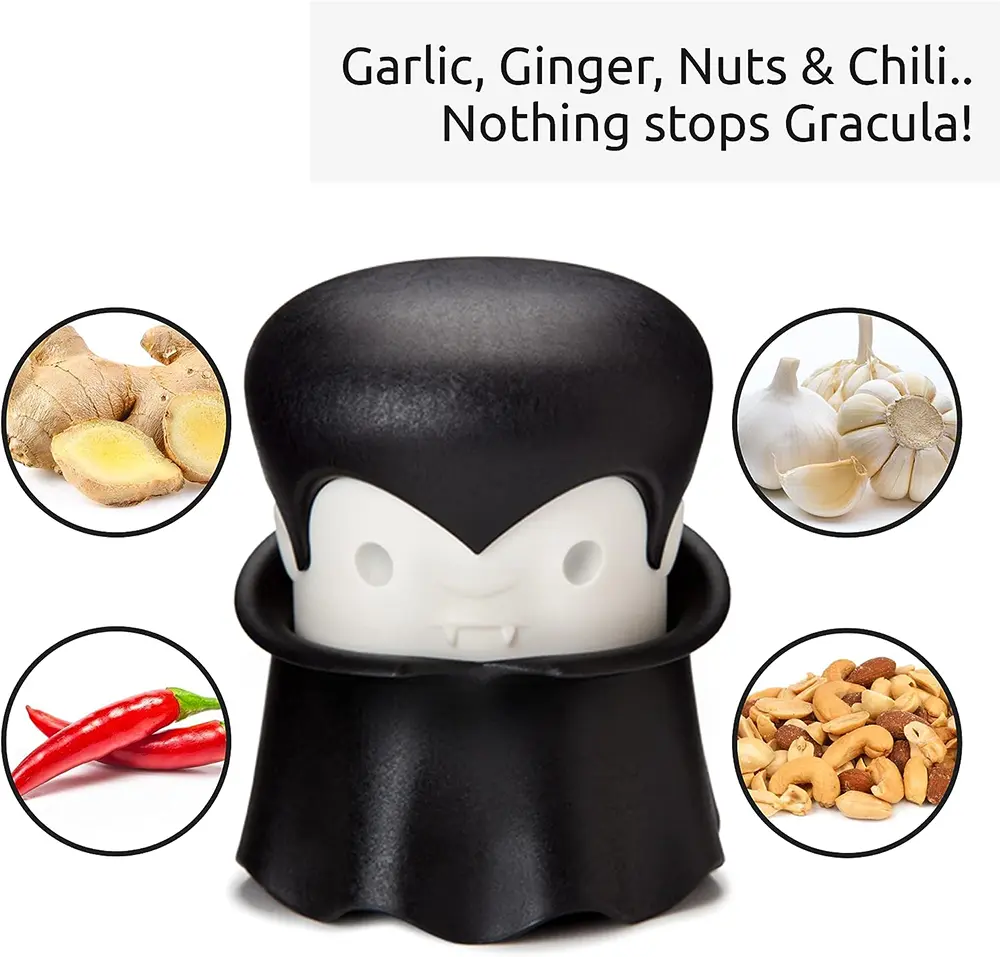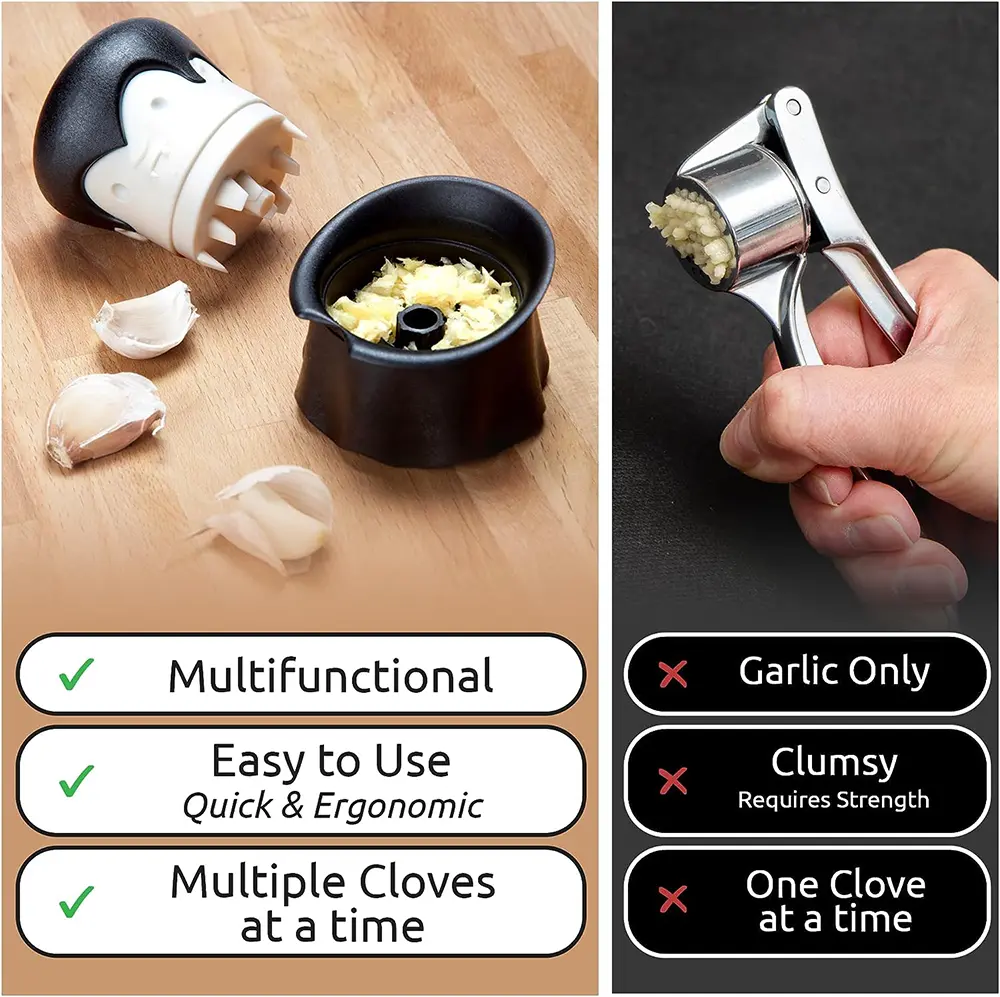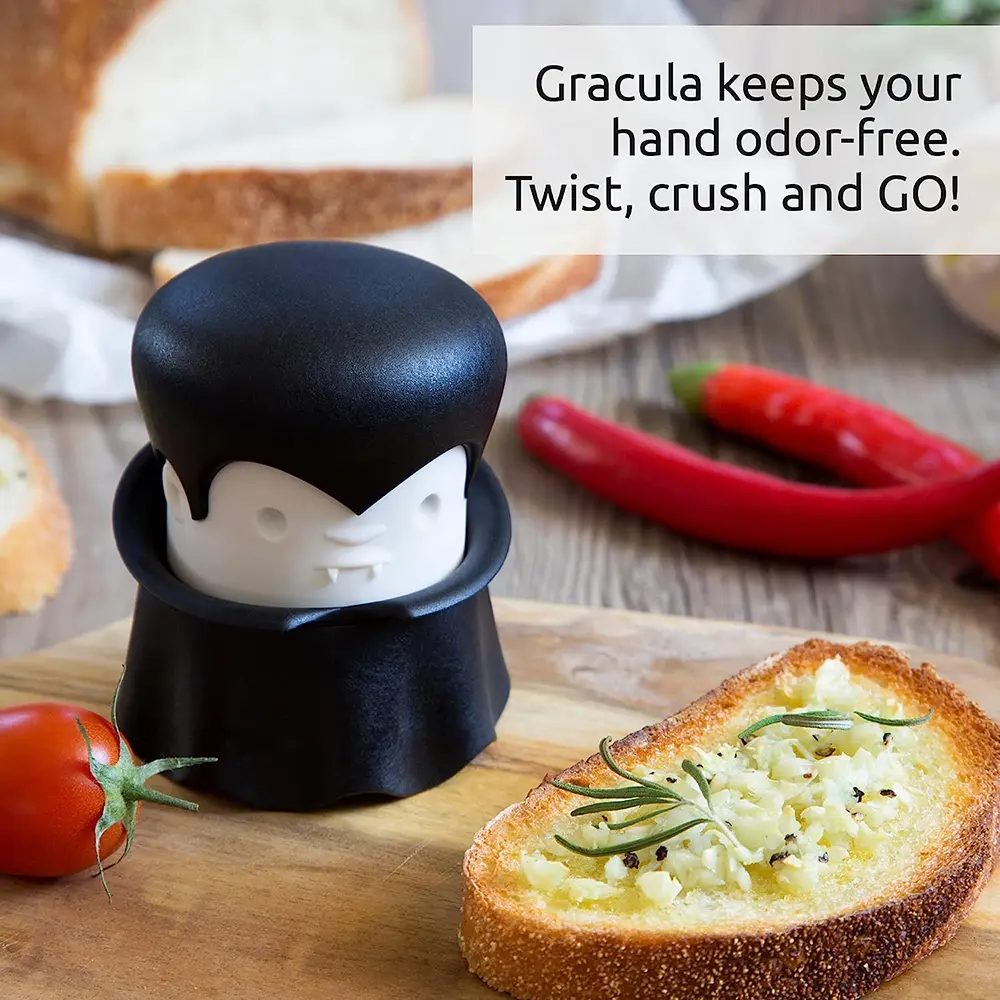 We are a participant in the Amazon Services LLC Associates Program. If you make a purchase, Design Swan may earn an affiliate commission. Please read our disclosure for more info.