With the popularity of computer, more and more USB gadgets are used in our daily life. Today, I am to present you with 10 interesting USB designs for you. Some of them, they have really hillarious function, like "USB Dance Mat", and some of them are somehow useful, like the "USB Panic Button". Anyway, take your time and hope you enjoy.
We are a participant in the Amazon Services LLC Associates Program, an affiliate advertising program designed to provide a means for us to earn fees by linking to Amazon.com and affiliated sites.
1. USB Digital Camera [link]
Designer Sungwoo Park has created the "EazzzY", a USB drive / digital camera with no buttons, no LCD screen and no viewfinder. The idea is that every time you plug the camera into your PC to download your pics, you will be surprised as to what's on there. The idea is to combine the "feeling of how an analog camera works" with the ease of digital portability and image retrieval.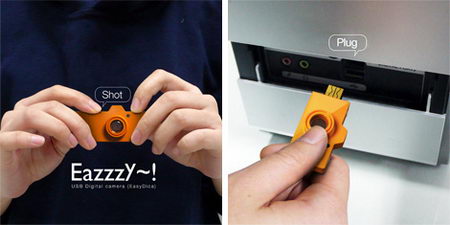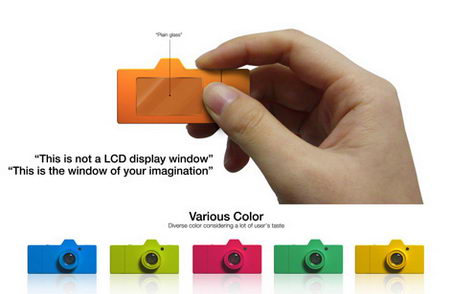 2. Ravage Transforming USB Flash Memory [buy on Amazon]
Turn your flash drive into a transformer! The Ravage Transforming USB Flash Memory has 2 GB storage, it can be a mini cassette(flash drive ) and also can be transformed a vicious cat.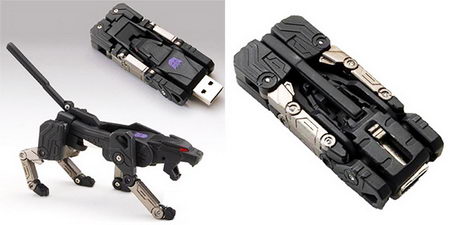 3. Usb Beverage Chiller [buy on Amazon]
You have heard of USB drink warmers, This one is designed keep your drink cold via the USB computer. The Usb Beverage Chiller is a cool kit features space-efficient beverage chiller keeps their drink at a cool 45 degrees and it can be fit a can, bottle or glass.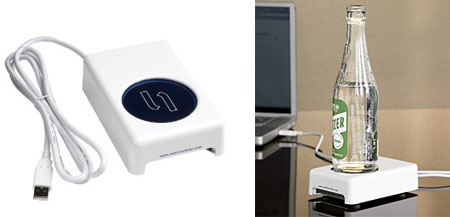 4. USB Air Conditioned Shirt [link]
Will you sport a fan in your shirt in the summer, a weird idea? The USB Air Conditioned Shirt from Japan which included a USB- fans blow fresh air into the shirt, powered solely by your powered USB drive. You can wear this shirt and plug this shirt to the USB port on your computer or laptop or other devices, let you stay cool all summer.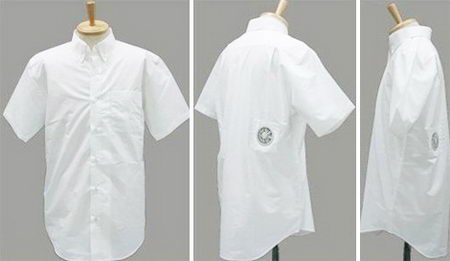 5. USB Desk Vacuum [link]
Fun to use! Keeps your desk clean! Tiny retro-designed vacuum plugs into your computer's USB port, to keep your desk and workstation dust- and crumb-free. Movable handle lets it go from upright use to almost flat, just like a real one! 45″ cord. 8″ high.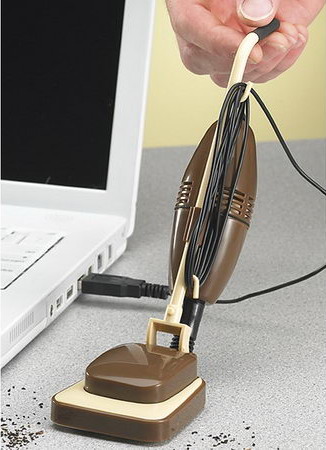 6. USB Microscope [link]
This USB Microscope with up to 200x magnification(resolution of up to 1600 x 1200). You just plugs it into your computer, you can see the image on your computer screen of whatever the USB microscope is pointing at.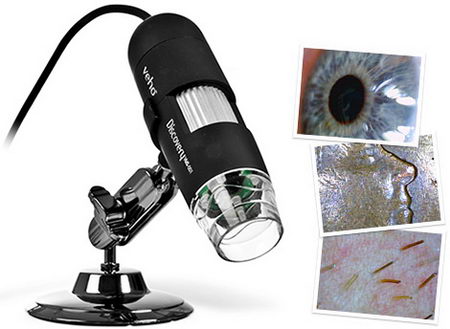 7. USB Panic Button [link]
The USB Panic Button look just like emergency button help you change the screen. You just simple hit the the button, it will clean your computer screen of suspect websites and open a annual reports or mail when the boss walks by, so he doesn't catch your mouse where it shouldn't be.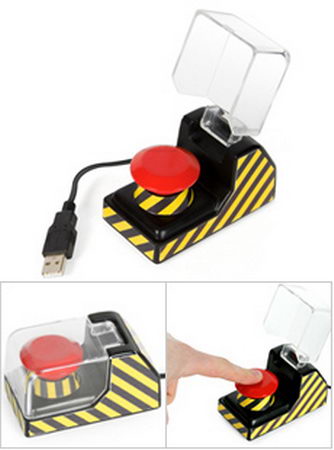 8. USB Roll Up Piano [link]
If you like play piano? Now here is something that we are exceptionally proud of and know the musician in you is going to love. It is the USB Roll Up Piano and, quite frankly, it spares you the infeasible task of trying to slot a grand piano between your sofa and TV. You just load the software onto your PC, next plug in your USB Roll Up Piano, your computer will display the piano key and control panel in the screen. The USB Roll Up Piano that mixes, instruments, effects, rhythms, and beats in much the same way as an electric keyboard does. When you finished play, simply roll up the keyboard, place it in the drawer.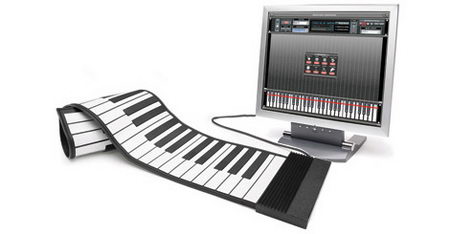 9. Heinz World's Smallest USB Microwave [link]
Heinz's Beanzawave is the world's smallest, portable microwave and powered by the USB port on a laptop computer. It stands just 7.4inches tall by 6.2in wide and 5.9in deep, currently is only a prototype.
'The single serve microwavable Snap Pots allow people to quickly heat and eat. We are therefore delighted to be working with Gordon as the Beanzawave is the perfect partner to Heinz Snap Pots, allowing a nutritious snack to be whipped up anywhere in just 60 seconds.'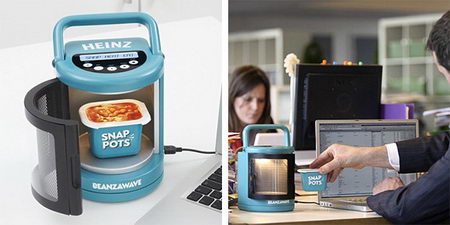 10. USB Dance Mat [link]
A fun gadget, your fingers dance floor. The USB Dance Mat for your fingers, it is small that you can play it at your office table. Plug it into a USB port and select the style of game; hit the start button and begin to dance on the arrows as they illuminate – before you now it, you'll be pulling some serious shapes, as if on a real dance floor. You can also wear a cut-out disco diva finger puppet, dress up your fingers.