I really admire those parents who can "draw" incredible meals for their kids. As a full-time working mom, only thing I can commit is to wrap my boy a somewhat healthy lunch with some treats probably. And it will never go as far as Laleh, a mother of two who created below meals for her son.
According to Laleh, "We love to use fresh, healthy produce and no refined sugar or preservatives. All our creations are dyed using vegetables and natural powders such as activated charcoal." Some of those meals look so cool but I do wonder how long it took Laleh for preparation.
Anyway, took a look at below kid meals by Laleh. Somehow, I just don't feel many of them look tasty. And I hope it is just me. These dishes did get consumed otherwise, that was another kind of food wasting.
Carl & Ellie: Mash potato, chicken, noodles (made for Valentine's day – not for eating).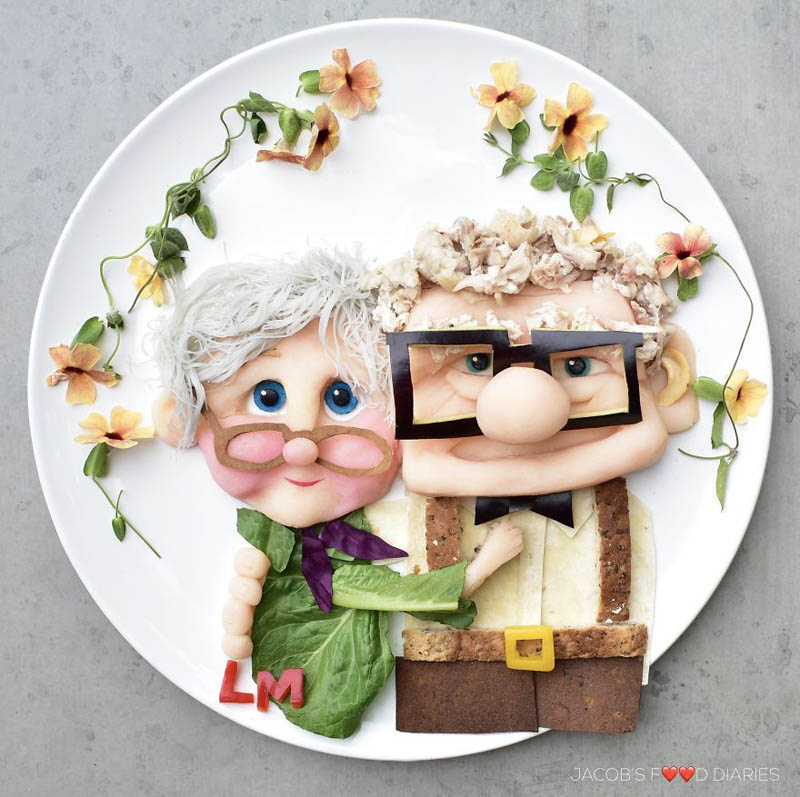 BABY YODA Porridge: oats, apple purée, pepitas, puffs, chestnuts, walnuts, strawberries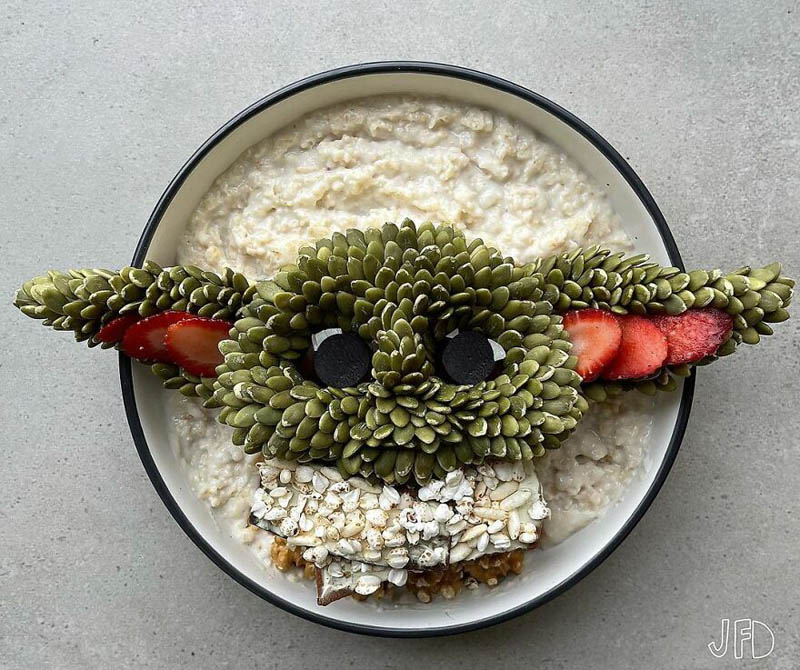 SHREK & DONKEY: Bagels- sautéed mushrooms, egg, avocado, smoked salmon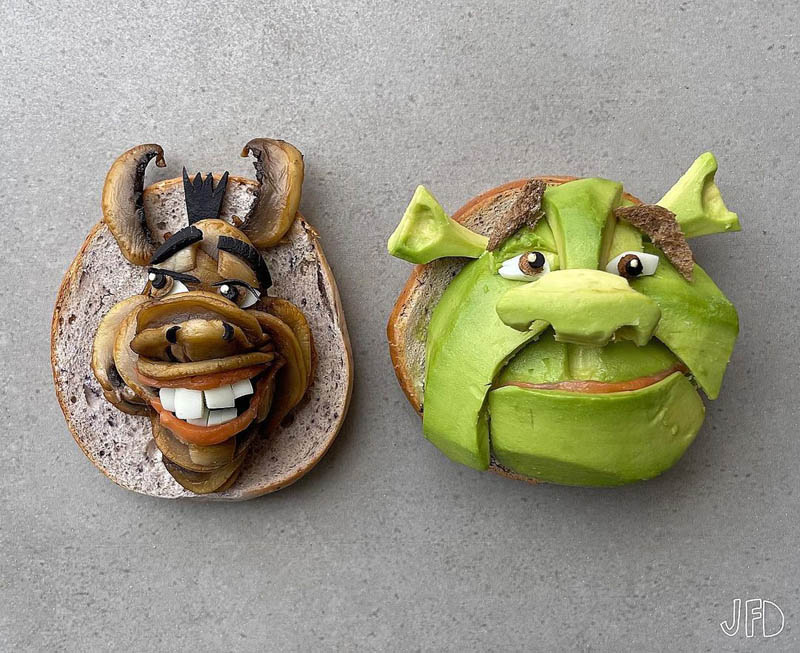 Cockatoo made out of coconuts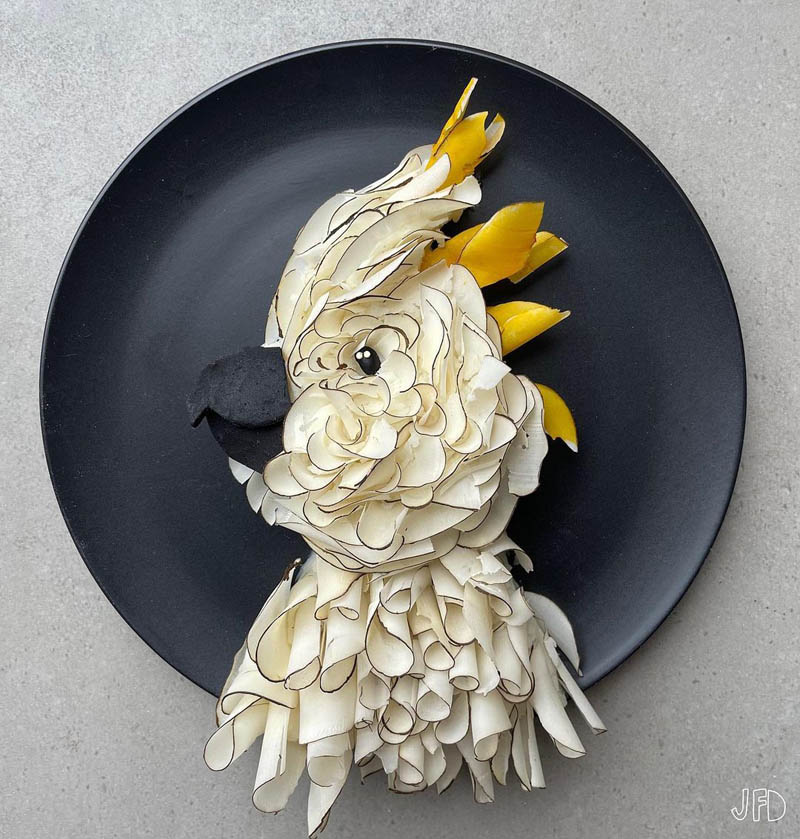 Kitty: Rice, ginger, vermicelli noodles, olives, spring onion, cheese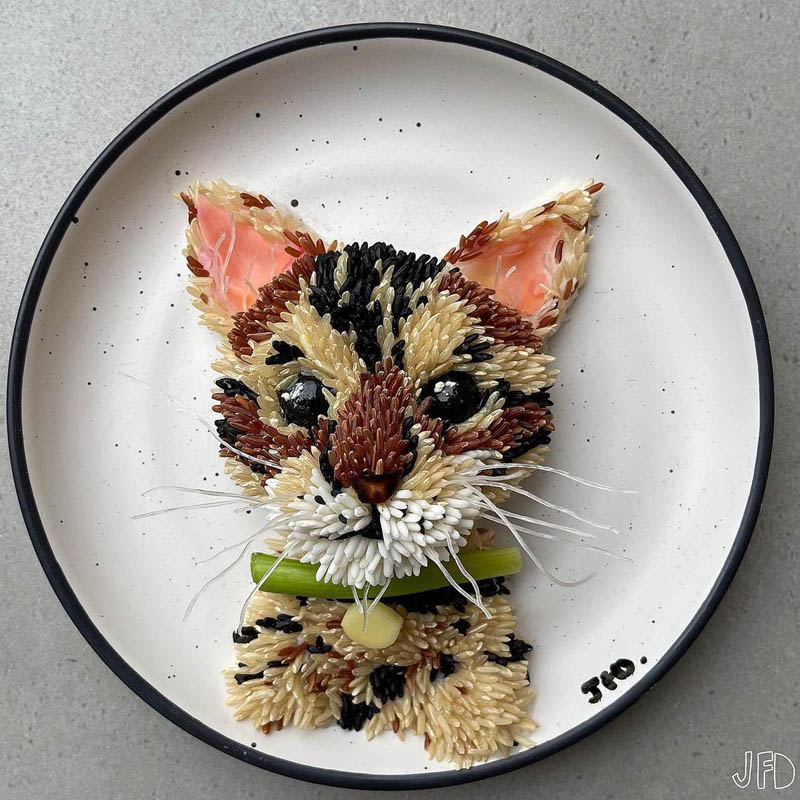 HARRY POTTER: Mashed potatoes, eggs, bread, cucumber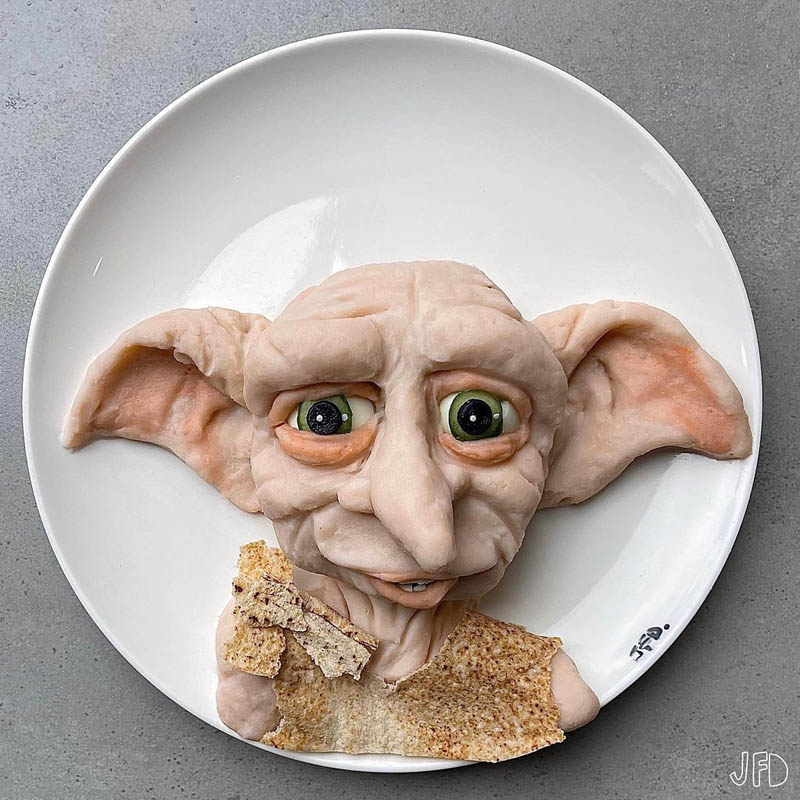 CARNAGE from VENOM: Chilli, radish, apple, yoghurt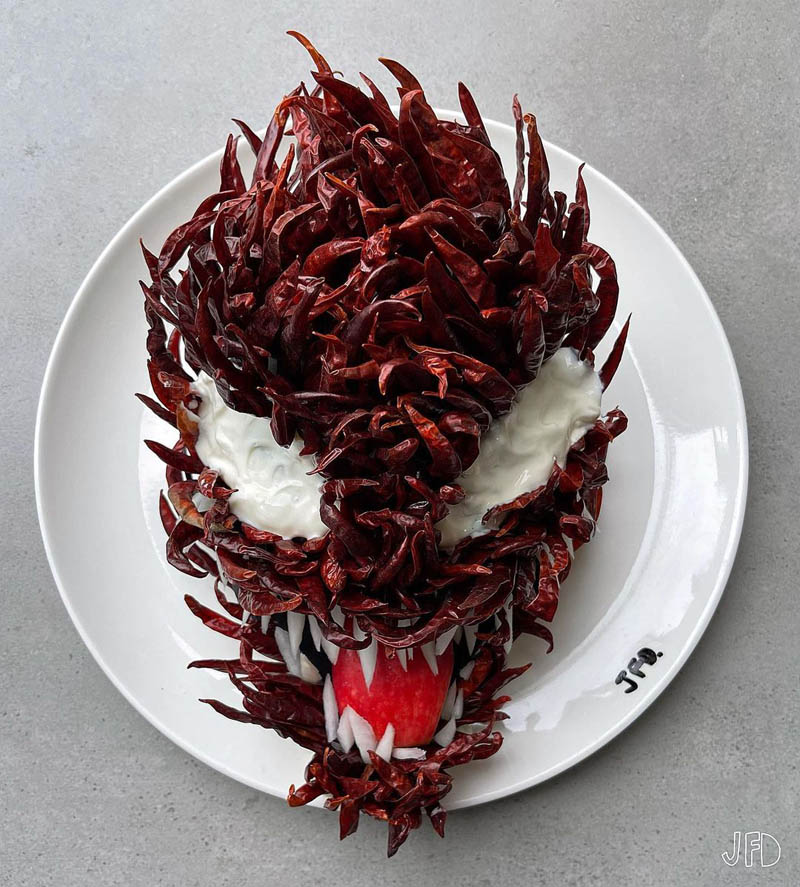 BING BONG from INSIDE OUT: Vermicelli noodles, eggs, bread, vegetables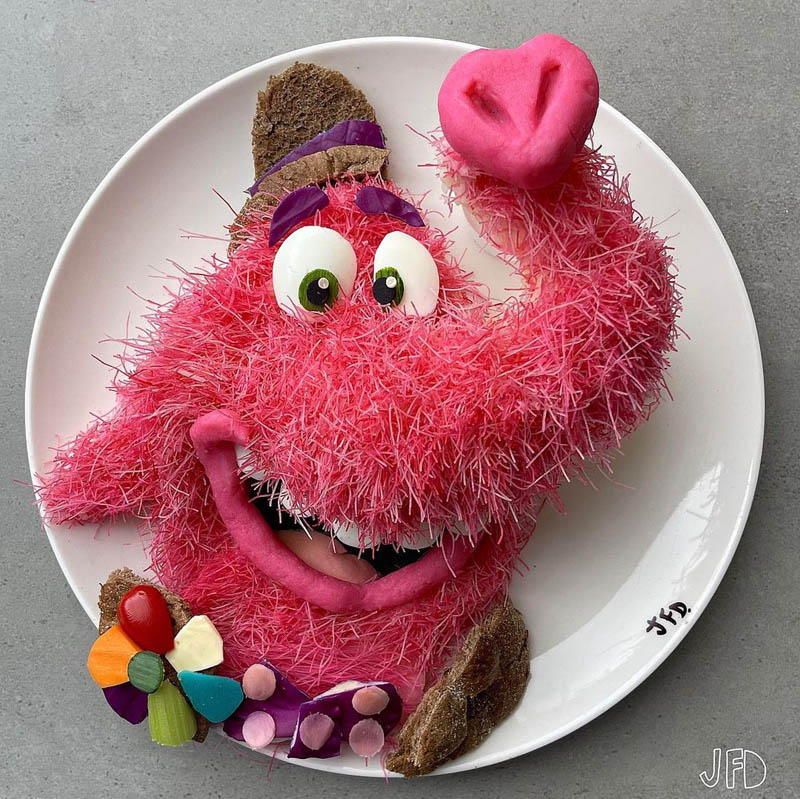 MIKE WASOWSKI from MONSTERS INC: Brussel sprouts with mashed potato and zucchini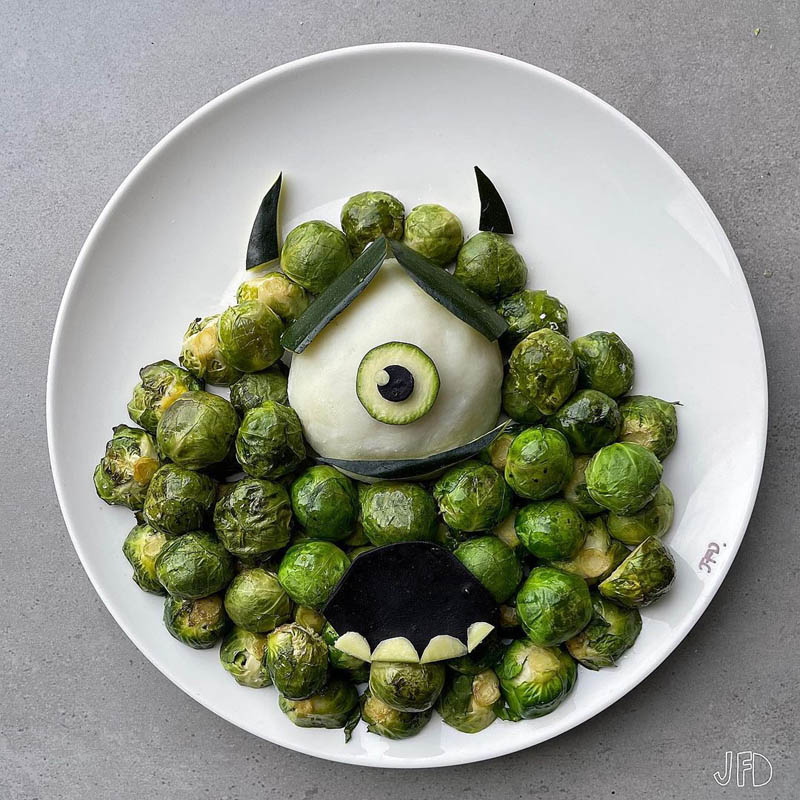 LISA SIMPSON: kidMeal 10 ricotta ravioli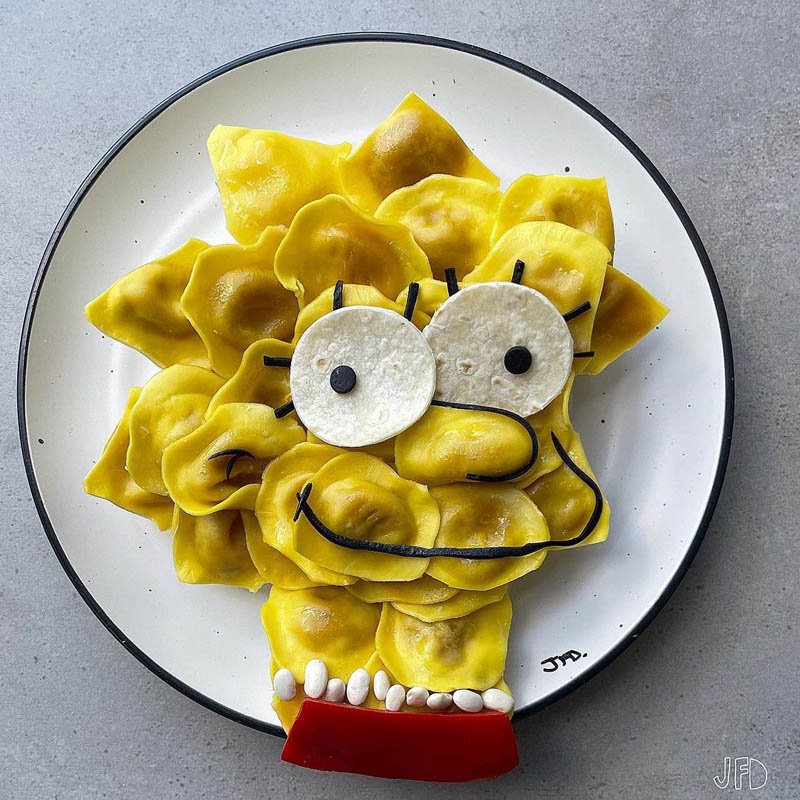 PO from KUNG FU PANDA: Rice, Seaweed, Corn and Sushi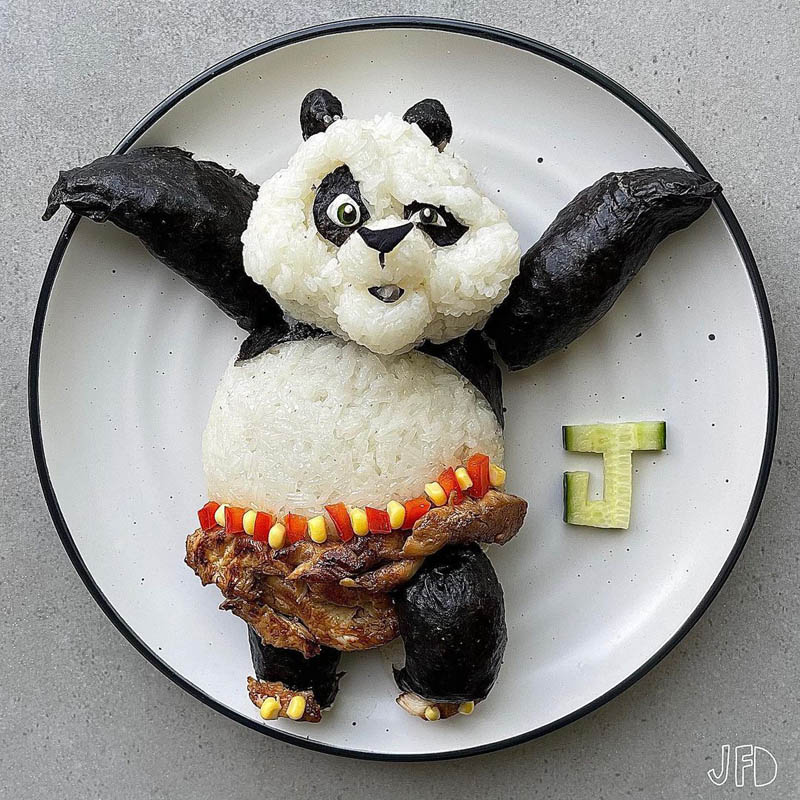 PURPLE MINION: Sticky rice (dyed with purple carrot), tempura chicken, been shoots, purple cabbage, eggs, black sesame seeds and chia seeds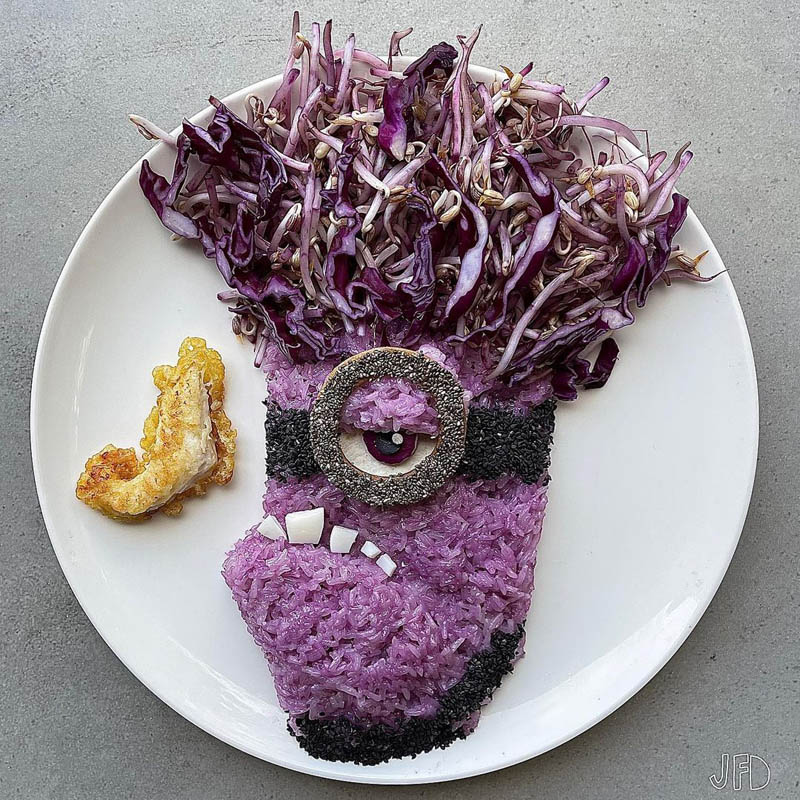 TOOTHLESS from HOW TO TRAIN YOUR DRAGON: Sticky rice with chicken, black beans and lime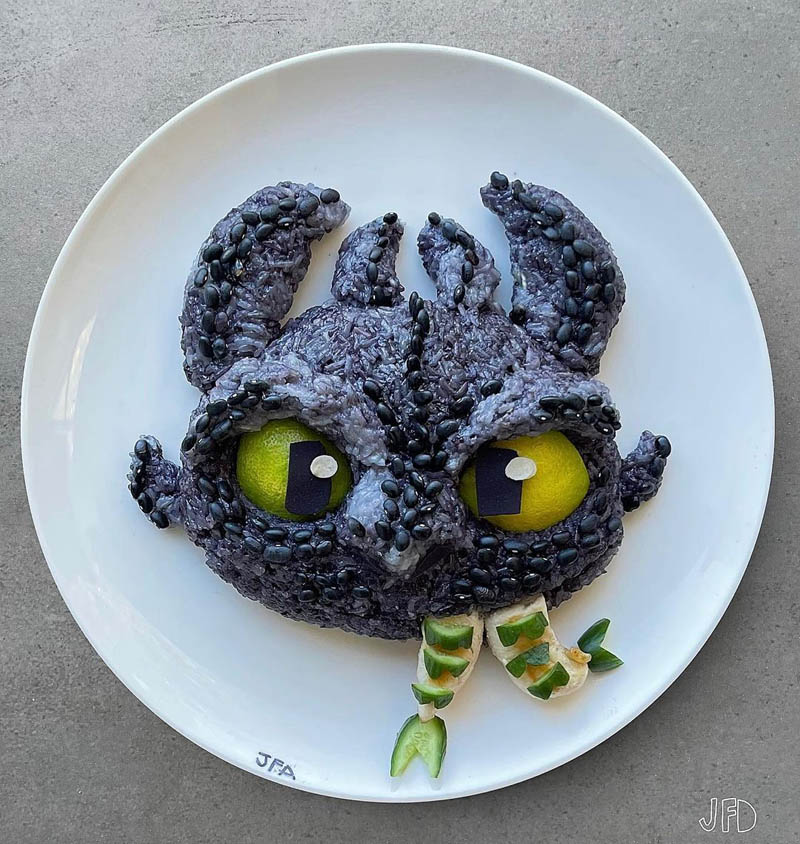 ERCOLE VISCONTI from LUCA: Homemade Gnocchi with hiddenNapoli sauce, mushrooms and bread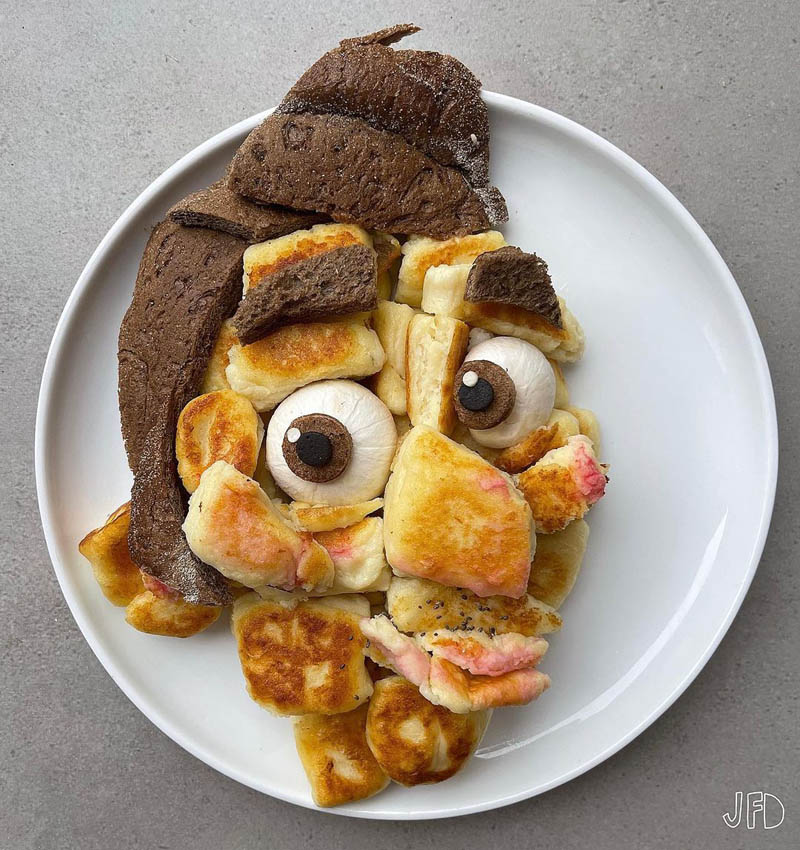 LORENZO PAGURO (sea monster): Kale, spinach and cashew pesto