Desperate for some sunshine? Book your flights to Lanzarote for guaranteed good weather, volcanic landscapes and plenty of cocktail-fuelled down time. With white-washed villages, coloured shutters and impressive sculptures, this easternmost island in the Canaries is a firm favourite with tourists.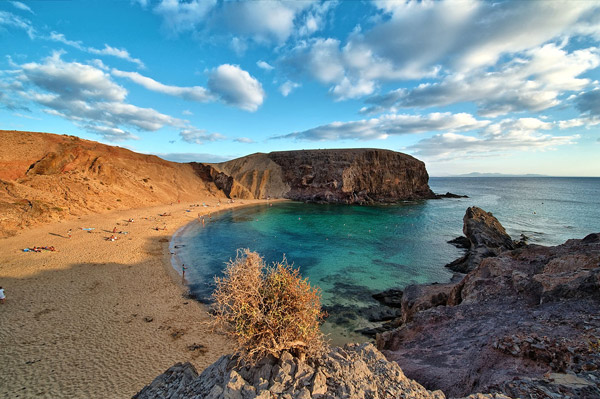 Image by wikipedia used under the Creative Commons license.
Playa Blanca
The Canary Islands are renowned for their dramatic scenery and volcanic landscapes which have brought thousands of tourists to their shores. If you're looking for sand between your toes, and a little sun worshipping rather than a rocking nightlife, Playa Blanca is the place for you.
A large yacht marina, plenty of cafes and a relaxed atmosphere make Playa Blanca the perfect place for a quieter, more sophisticated holiday in Lanzarote. The coastline is essentially one large 9 kilometre wide bay, which is then broken up into three smaller bays.
This means that the beaches in Playa Blanca are quiet, sheltered and are ideal for swimming and sunbathing. So, if you're looking for the perfect place to spend the day soaking up the sun's rays with an ice cold drink, Playa Blanca is for you.
Image by Jens Mayer used under the Creative Commons license.
The Guinate Tropical Park and Penguin Paradise
Penguin Paradise is located in a landscape sunken in close proximity to Mount Corona and Famara Cliffs. Hundreds of species of birds, mammals, reptiles and fish have come to find shelter at The Guinate Tropical Park and Penguin Paradise. Ranging from parrots to flamingos, the main avian attraction at the park is the penguins.
The park is also home to beautifully laid-out gardens which include a splendid cactus walk. This is the perfect place to throw down a picnic blanket with the family and enjoy dining alfresco style under the sun.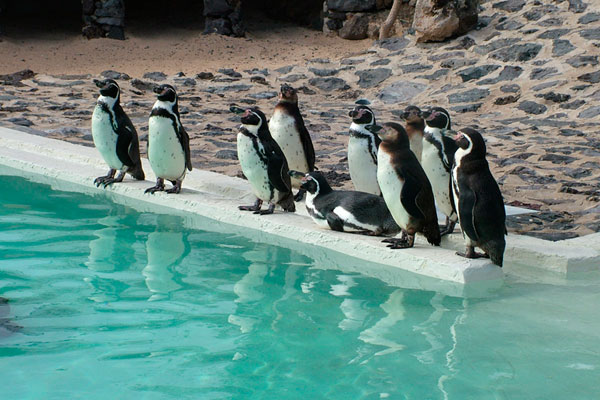 Cueva De Los Verdes
Visiting Cueva de los Verdes is truly a spectacular and unique experience. One of the longest volcanic tunnels in the world, the Cueva de los Verdes has been delighting visitors since it was opened to the public in 1964.
The Cuevas de los Verdes were part of a 6 kilometre long lava tube which formed about 4000 years ago when Montana La Corona erupted. It forms one of the longest volcanic galleries in the world. The beauty of the caves is amazing and is definitely a site worth visiting.
So, whether you're looking for a relaxing holiday by the beach, or a tourism-fuelled mini break, Lanzarote is the place for you. With sunny weather guaranteed, this popular island makes the perfect summer holiday.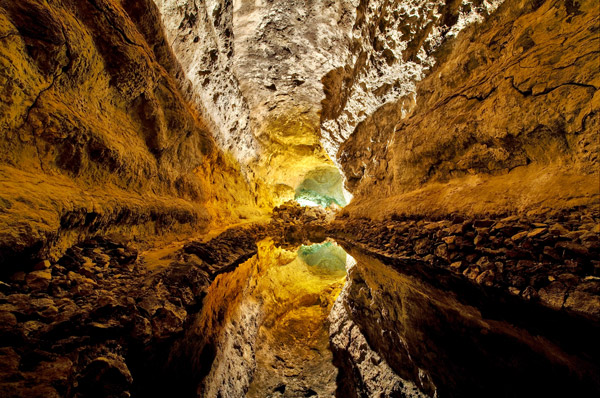 Image via wikipedia used under the Creative Commons license.