Adorable AnimalPlanters: Turn Your Flower Pots Into Cute Animals
"Animal Planters" are a bunch of hand-made felted vases with animal face, designed by etsy artist Stella Melgrati for the green thumbs or just to add a sweetie on your desktop!. A lovely octopus, a sweet little sleepy cat, a cute puppy, or a happy chick with its little nest can be perfect for displaying mini succulents and little air plants.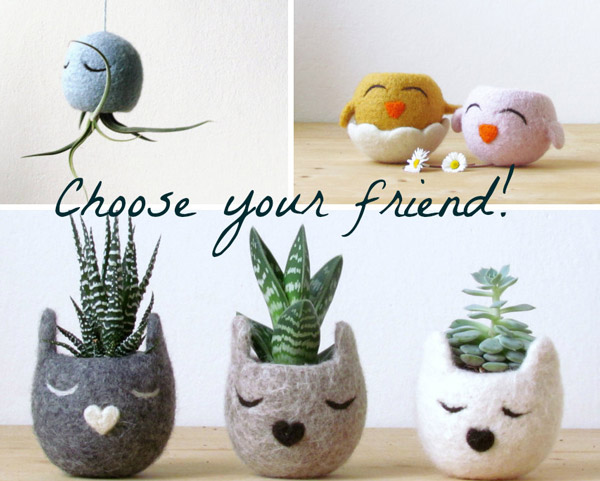 How to use the Animal Planter? It it extremely easy. Just put the plastic pot inside the organic pod which will warm your tiniest green around.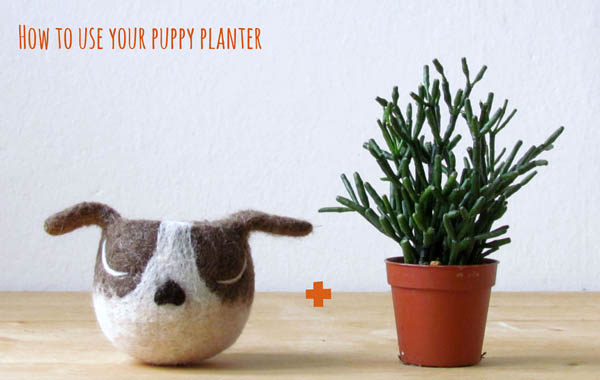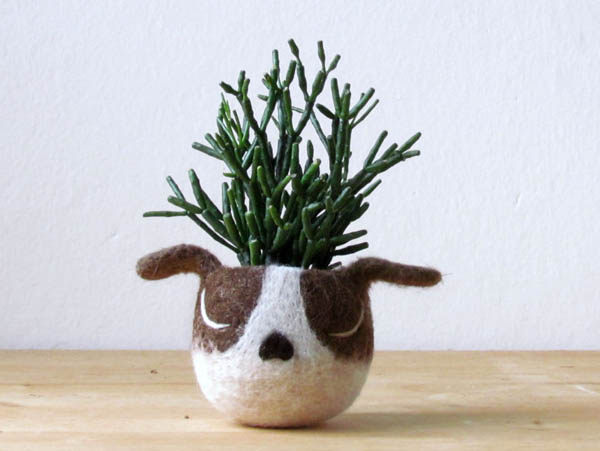 The happy chick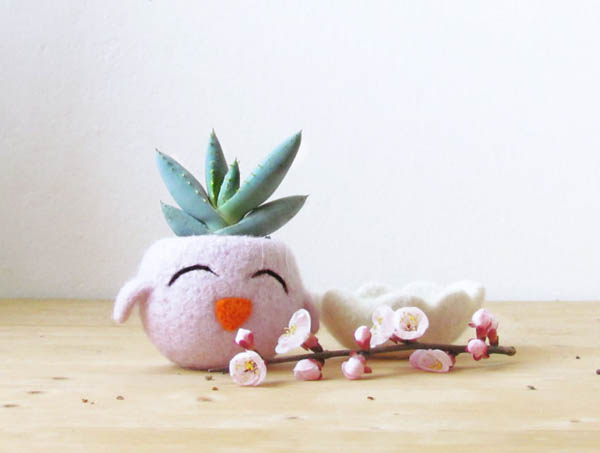 The happy chick in yellow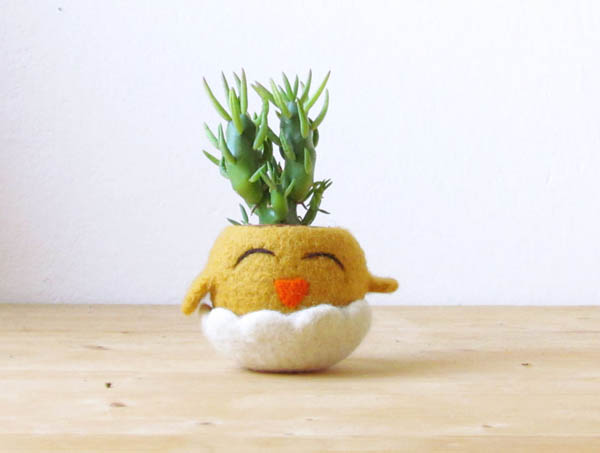 The dancing octopus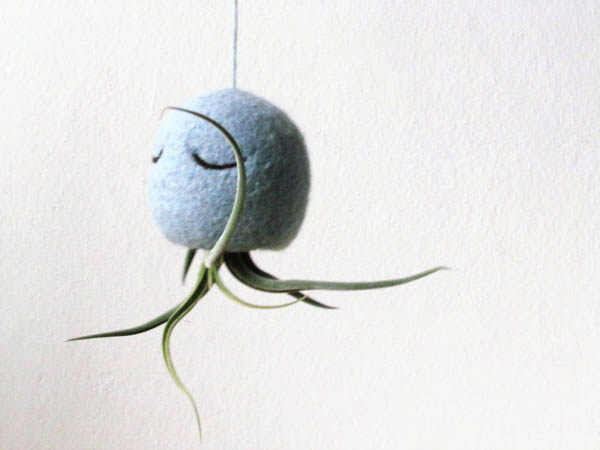 The black cat pot

The kitty cat pot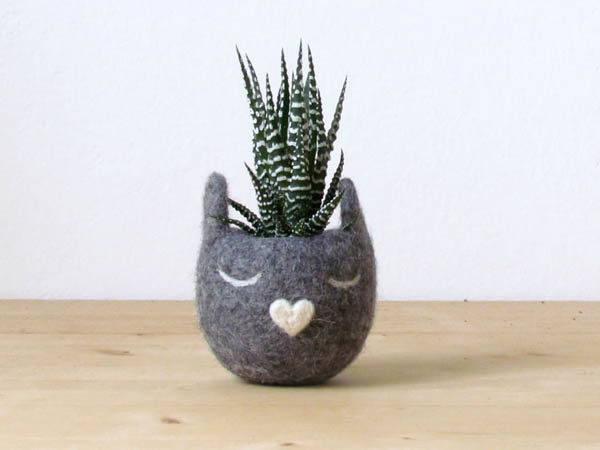 Spotty, the Puppy Planter