Architect: Lugerin Architects
Location: Kiev, Ukraine
Designed by Lugerin Architects, wood, brick, concrete and different kinds of textiles come together to create this modern apartment. Making fantastic use of highly textured surfaces, this 56-square-meter studio is relatively small in square footage but huge in personality.
For a studio apartment, we usually use open layout to make the area feel airy. But if you still want to physically divide rooms within a fairly small area, the sliding wood panels in this project can be a good reference. In this case, this panel can slide together to hide the television and expose the bedroom and kitchen.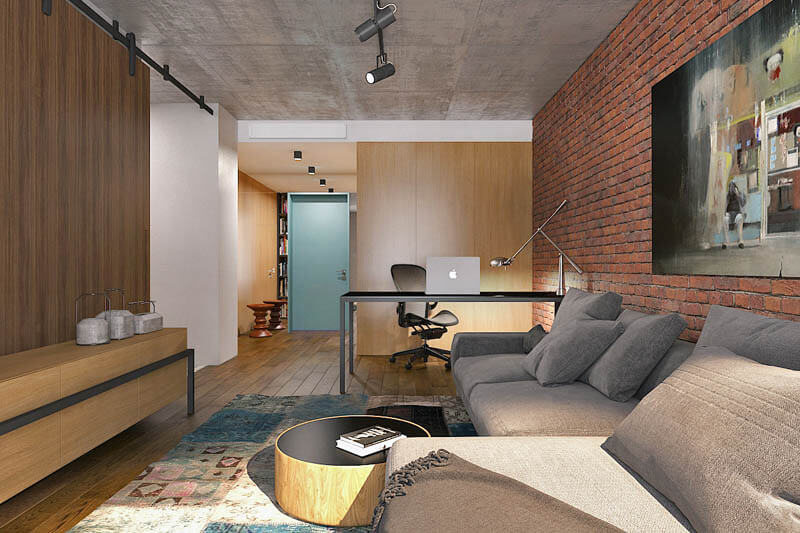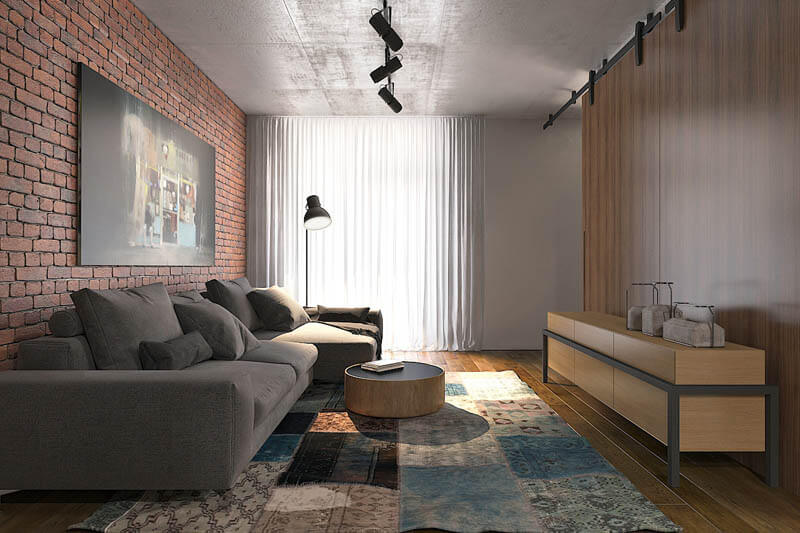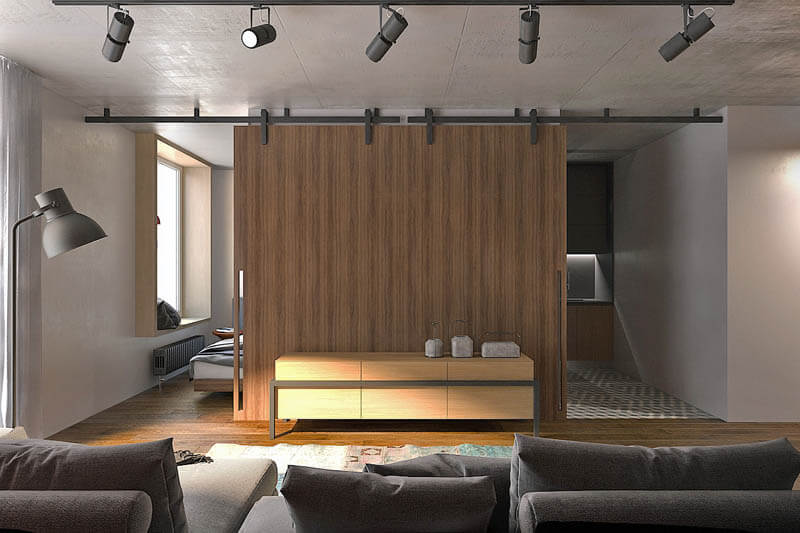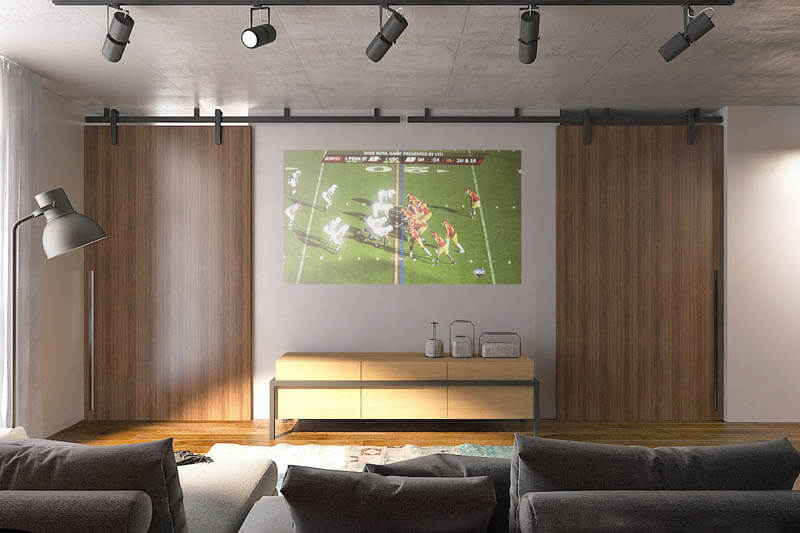 The kitchen boasts a few clever storage features of its own, having both closed and open shelfing system. Large glass jars in the cabinets provide a safe place to store dry goods and provide easy access.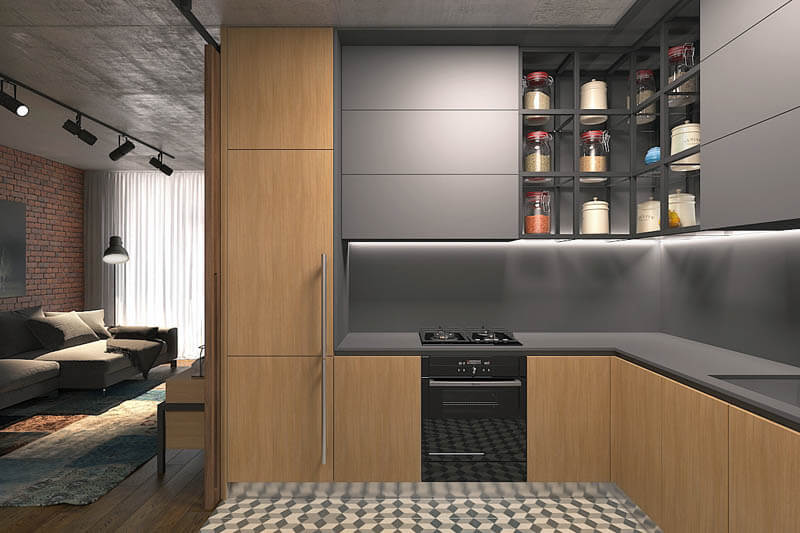 The bedroom, although quite small, features an abundance of storage built into the dividing wall (between kitchen and bedroom). Bookshelves are built around the wardrobe, offering plenty of material for reading. Pull-out baskets organize the lower spaces where drawers and cabinets wouldn't fit.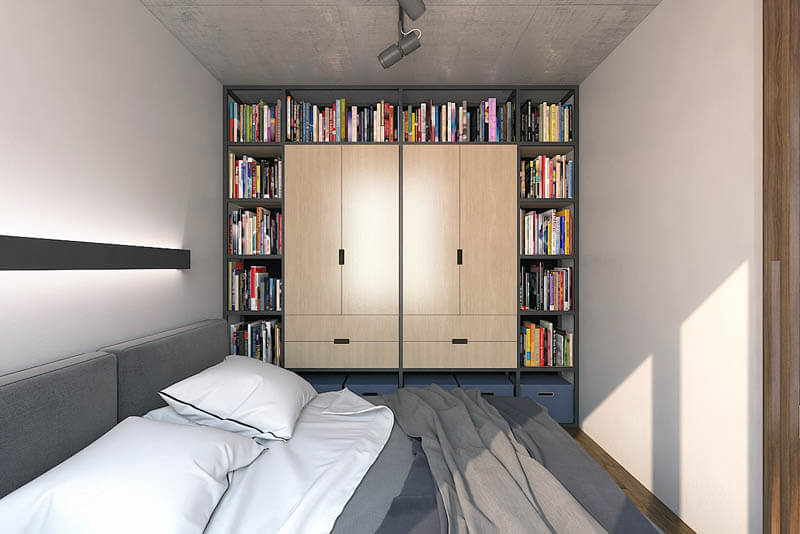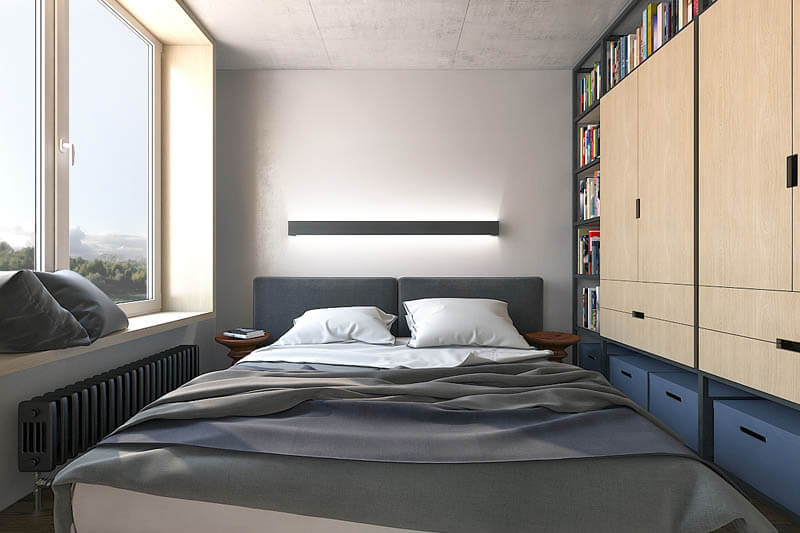 The bathroom actually is quite spacious for this relatively small modern apartment. A striped rug in natural colors helps the bathroom stand out from the rest of the home.