Designed by Knob Modern Design, this black 2 bedroom a bathroom house features a new smooth stucco exterior, new asphalt shingle roof, exposed block walls inside and polished concrete floors. Most rooms in the house are separated by glass walls/doors.
A pony wall separating the principal bedroom was then topped in glass, which stretches all the way to the roof deck, in order to enhance the overall sense of space while still creating separation. The second bedroom then received two custom steel-and-glass doors which can be folded back flat to enlarge the main living and entertaining space.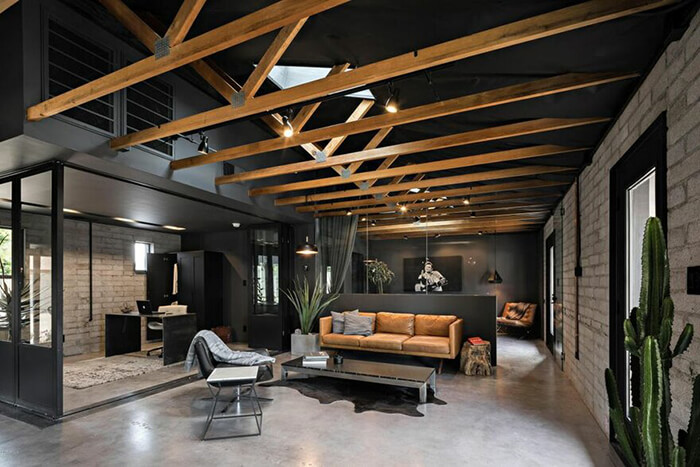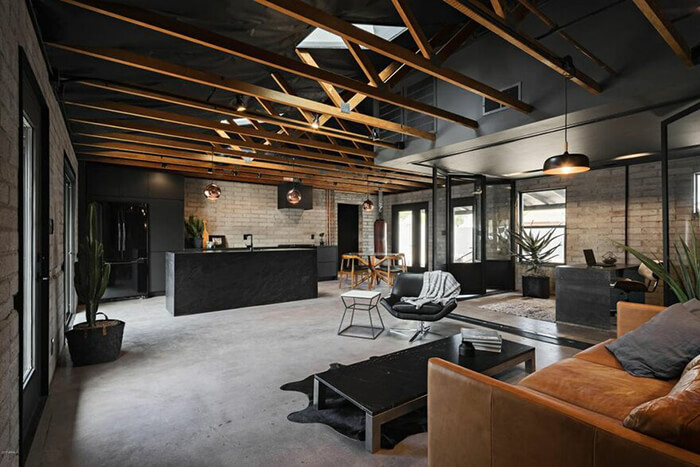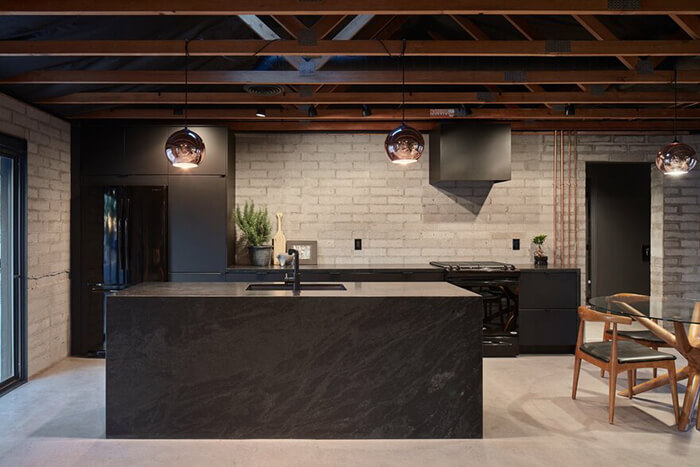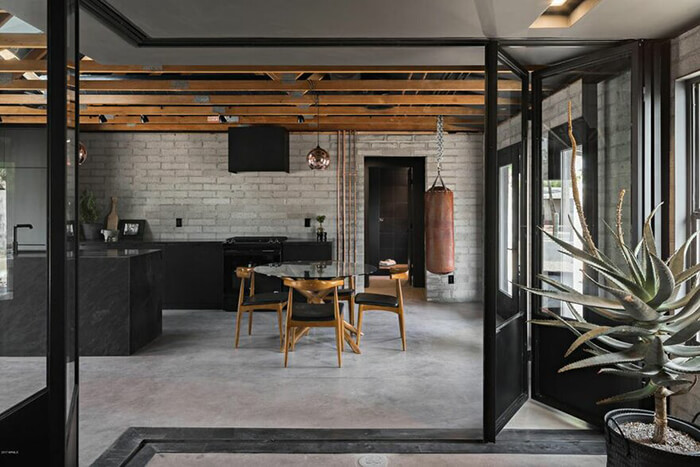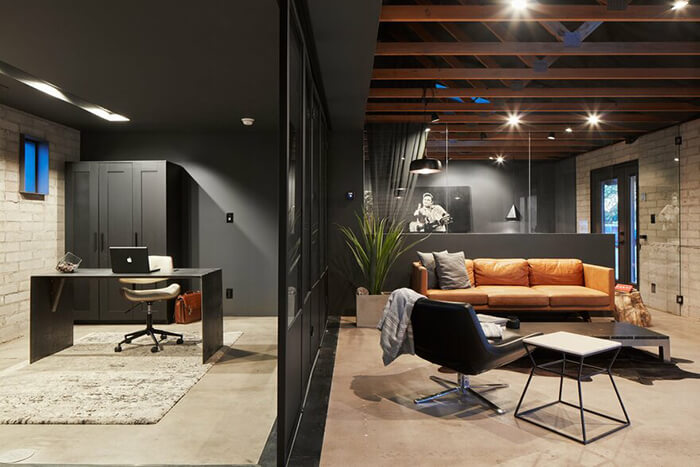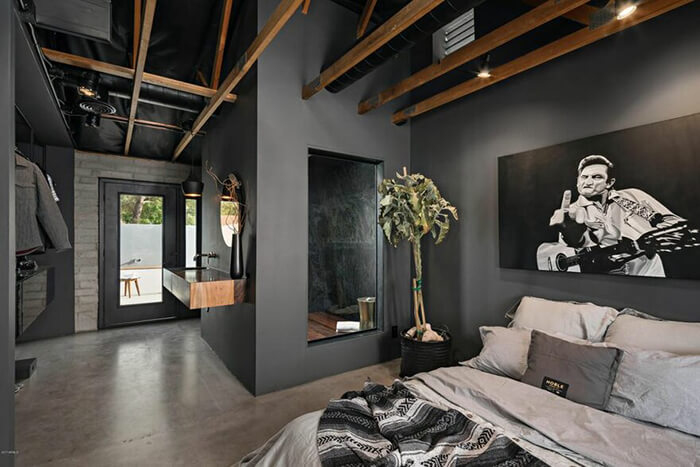 The original blocks walls are kept and the all the drywall were painted black for strategic contrast. Additional black accents, including the kitchen's cabinets, counters, and appliances, and even the roof deck's spray foam, creates rhythm and unity, while a custom maple vanity, Ipe wood shower floors, and select furniture pieces bring warmth. How do you like this type of black/masculine interior style?