Modern Penthouse with a Strong Personality
This enviable penthouse blessed with a rooftop terrace and a view of the famous Cologne Cathedral located in Germany, is designed and owned by the Belgian interior designer Angelo de Bock. Since the penthouse is spread over the top two floors of a five-story building, Angelo have to tackled the challenge like awkward columns and eaves during the design.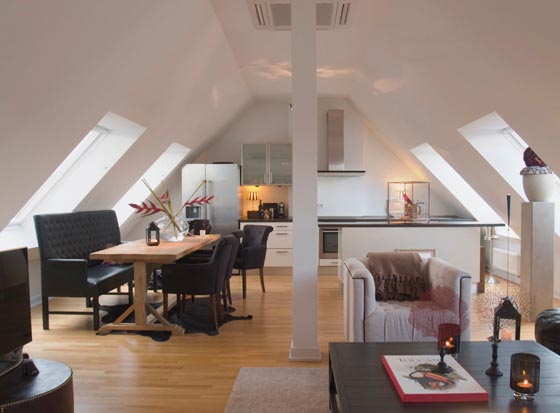 The interior is sprinkled with warm tones of color, creating that perfect ambiance for a home. The design is elegant and edgy, showcasing a variety of styles. Basically you can find your inspiration anywhere in the house. There are two parts we like most, one is the dinning area. A robust wooden dining table is combined with a custom-built tufted high-back bench. Really like the bench idea which makes the dining area less formal and more homey. And the other is the small corner dedicated for reading just underneath the stairs. With the customized bookshelf and interesting decoration around, reminding you of childhood and enhancing your creative mood.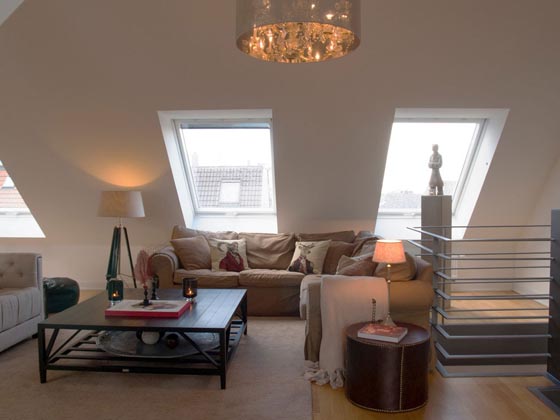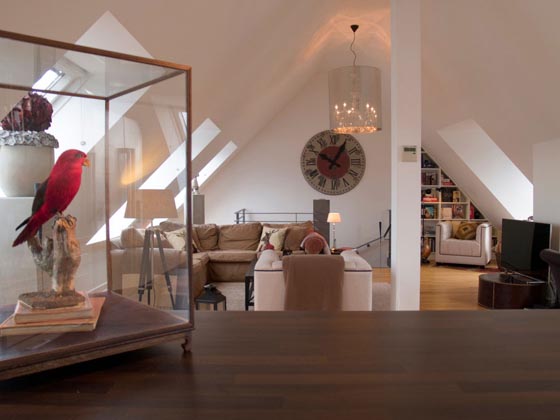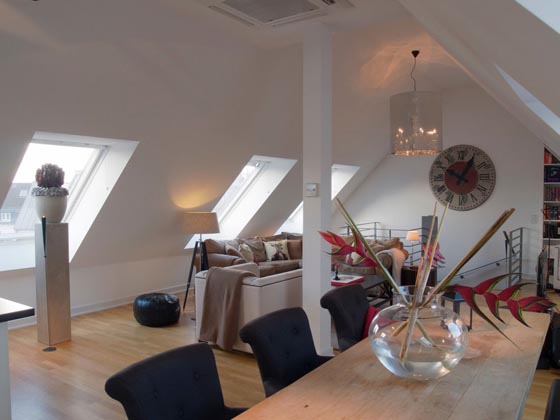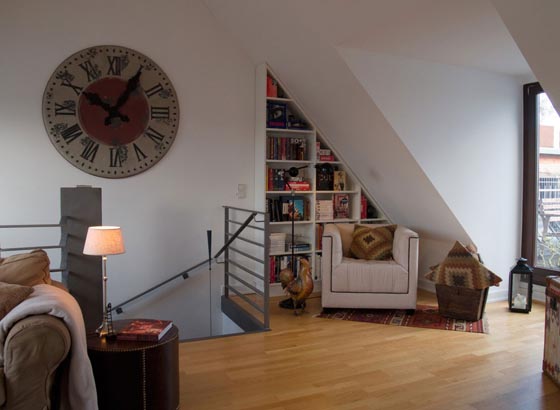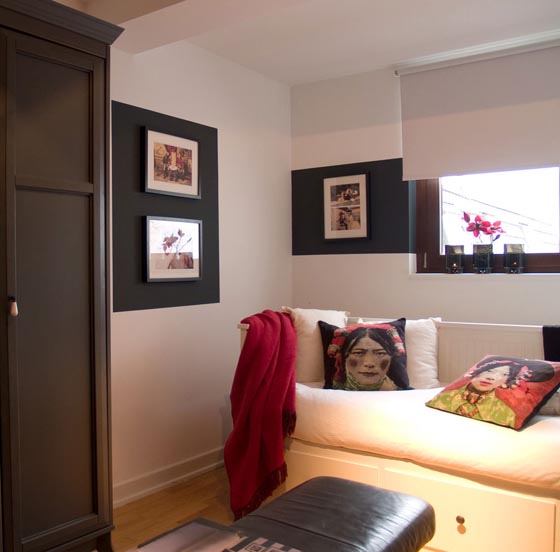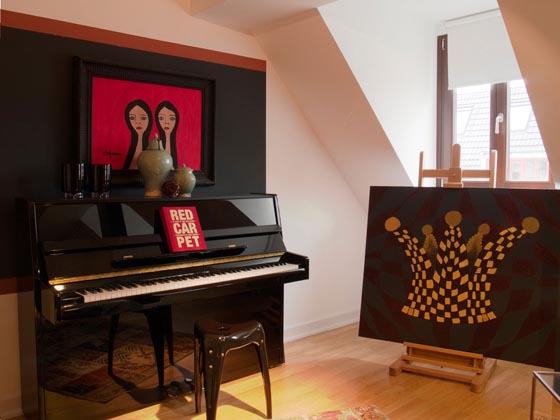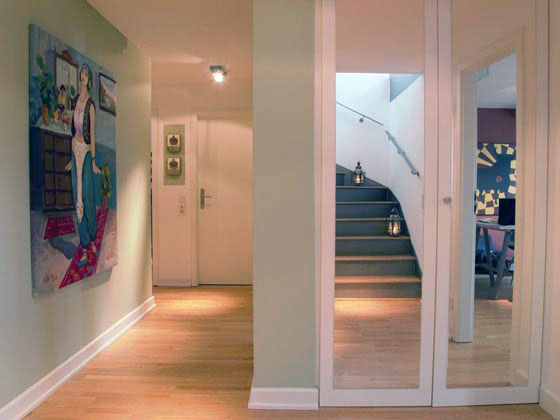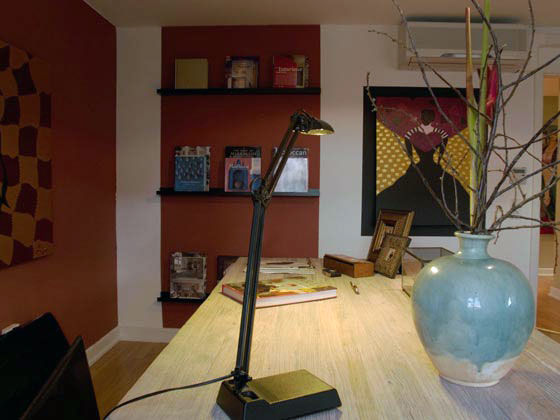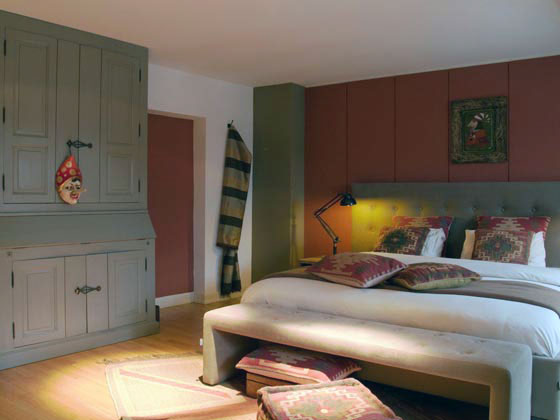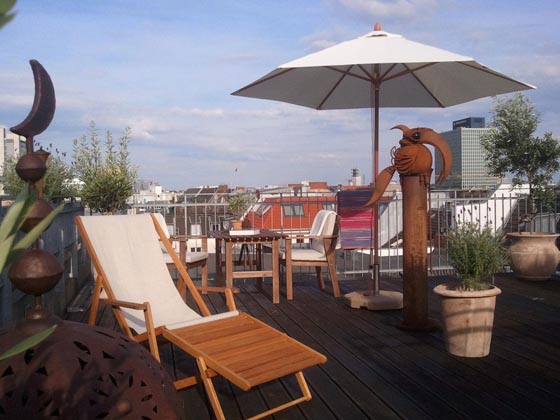 via: houzz