If you are a regular visitor to your site, you might see us features Chow Hon Lam's playful comics many times. And Buddy Gator is one of the most popular characters from Chow Hon Lam's work.
Alligator usually giving people a scary impression, there have always exceptional. Buddy Gator by Chow Hon Lam is a good and friendly alligator. Maybe we all need a buddy like him when we're having difficulties. Each image illustrates Buddy the alligator and his animal friends playing together and helping each other out.
The artist's own empathy for others definitely shines through in his work, where moments of kindness are beautifully illustrated with cute animal characters. Lam's adorable series teaches us to be kind to others, even if they're different from us. The artist says, "Everyone is born special, love people around you, and love yourself too."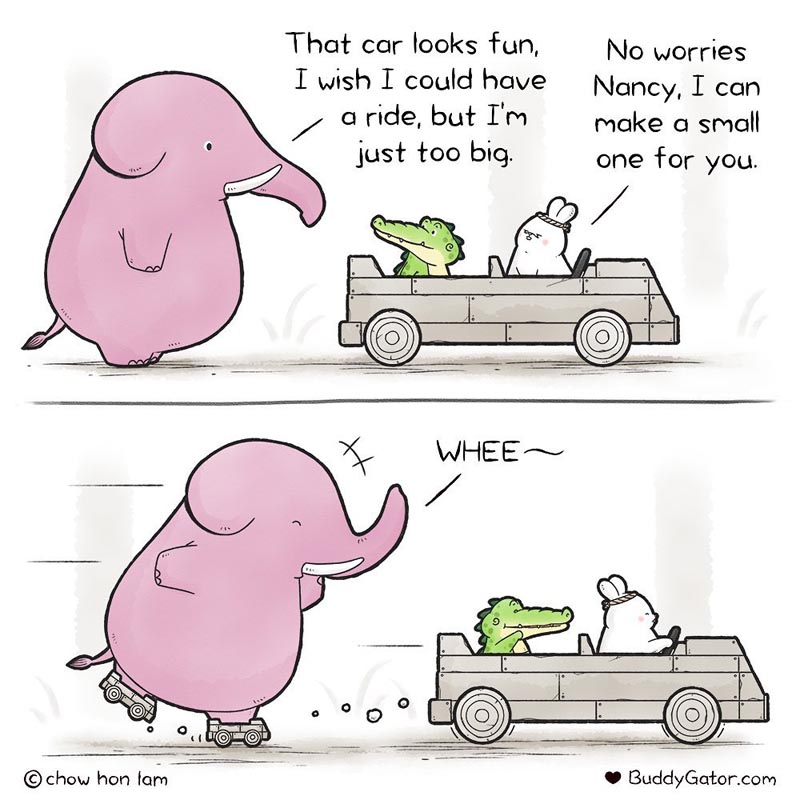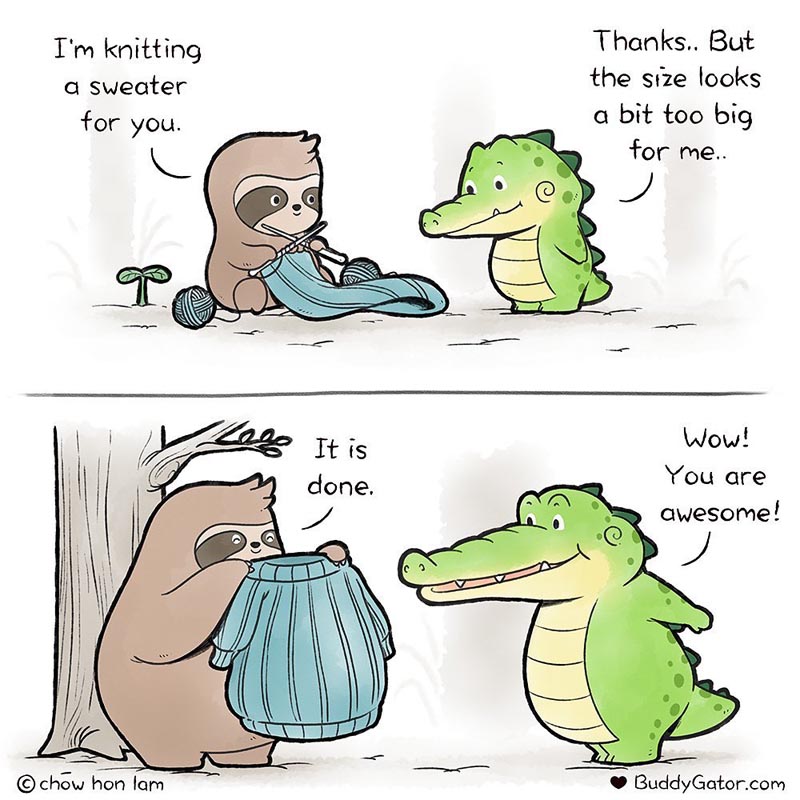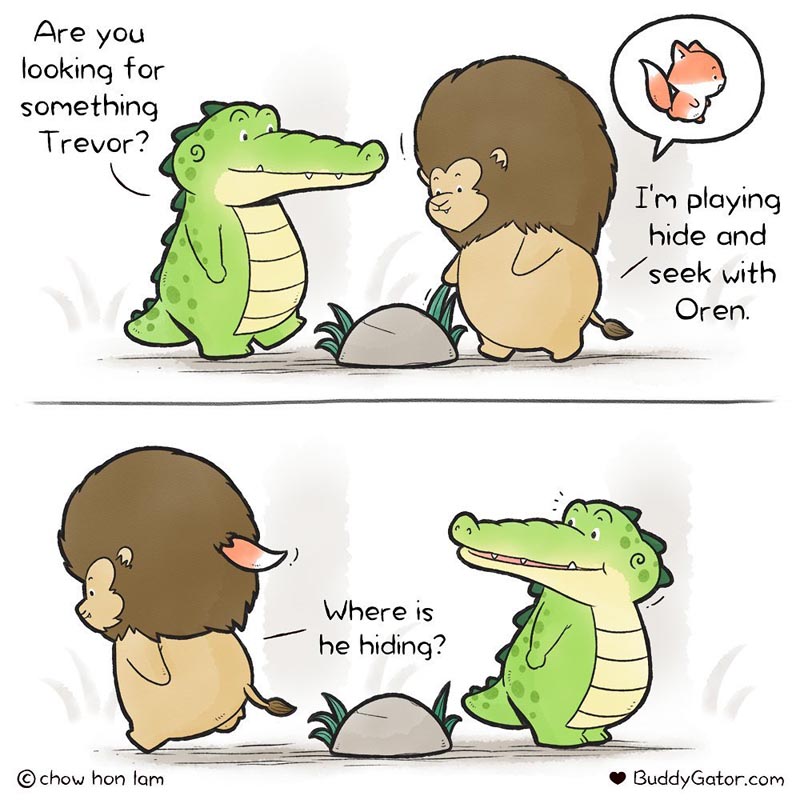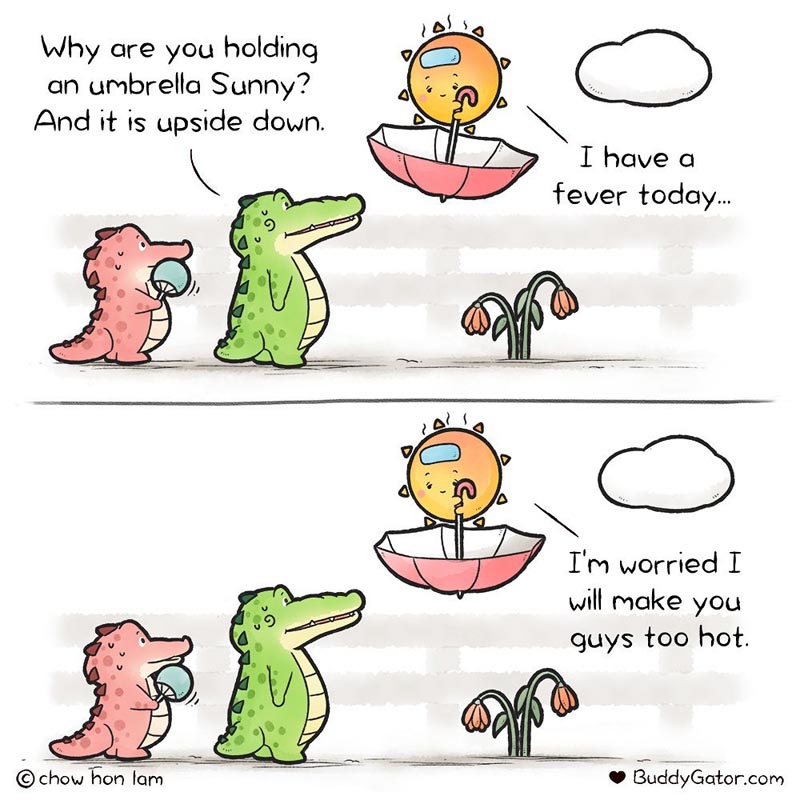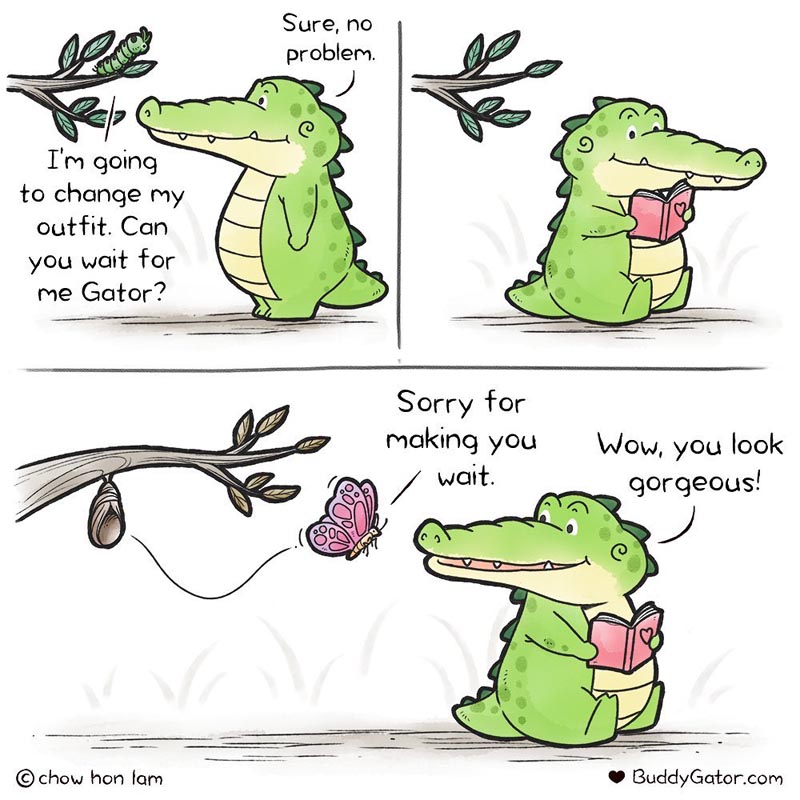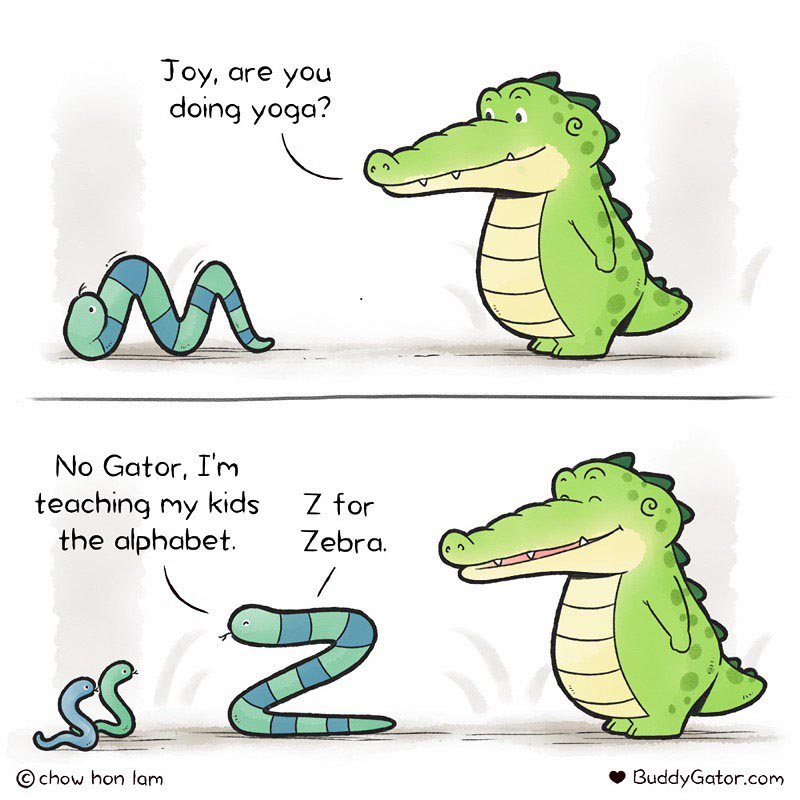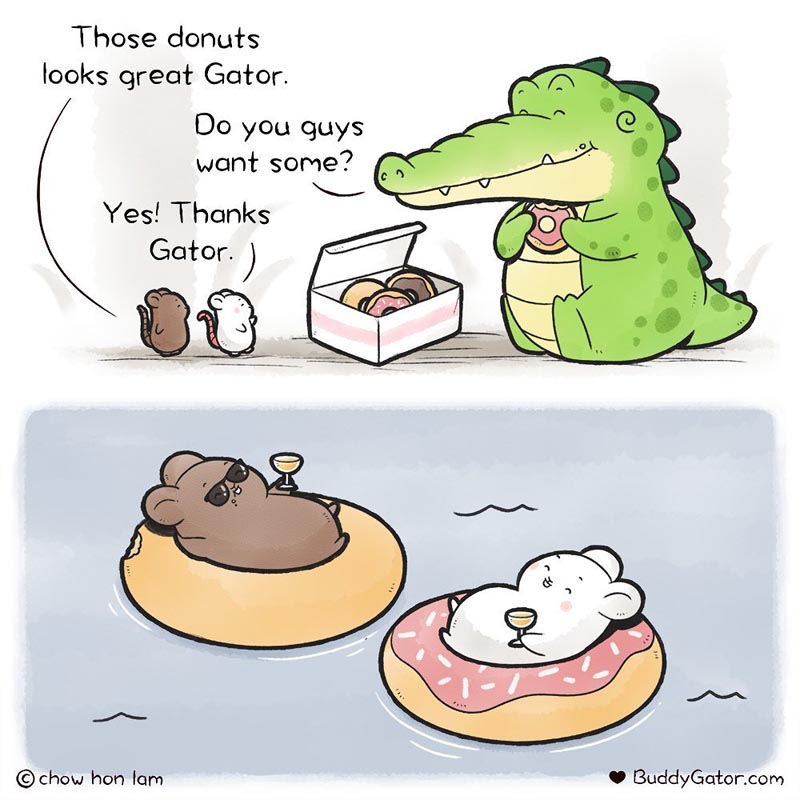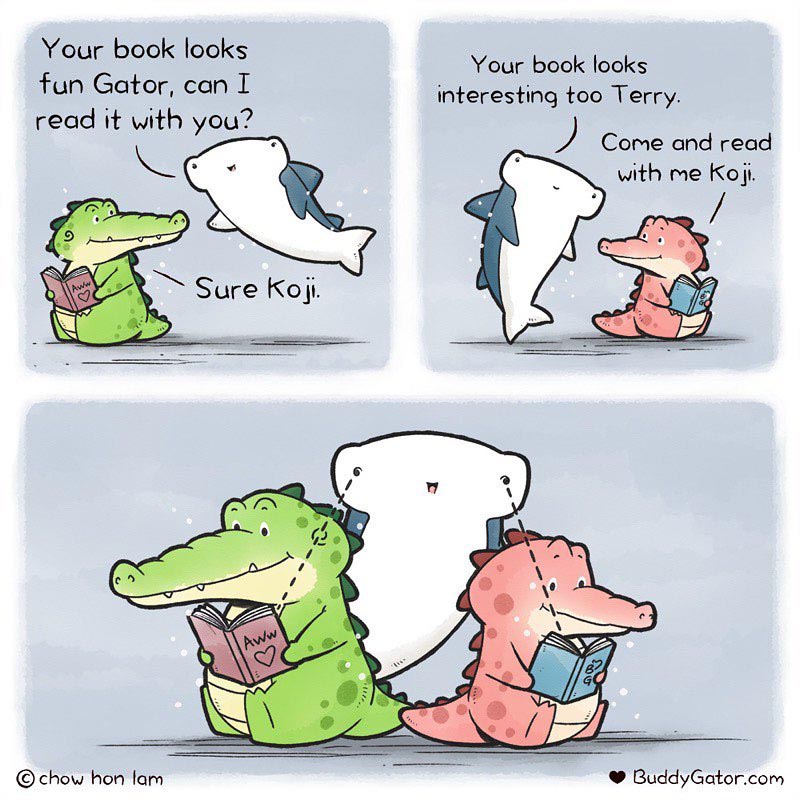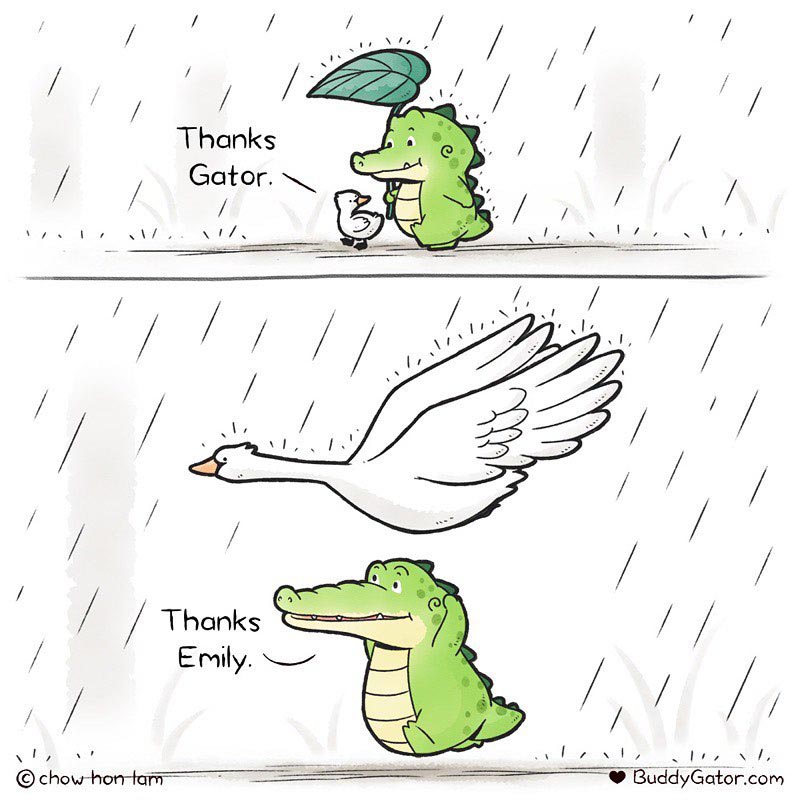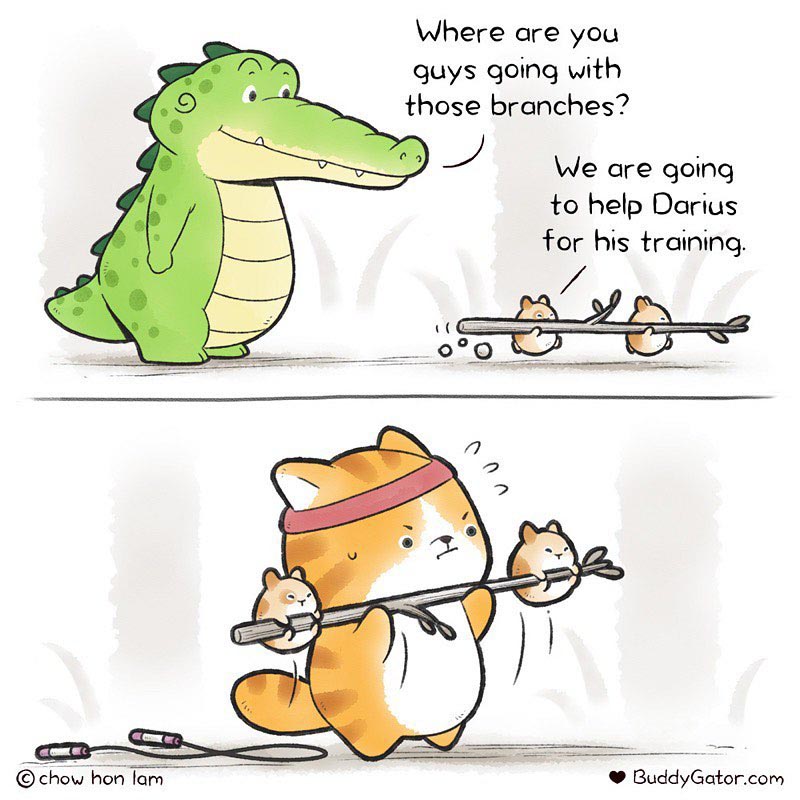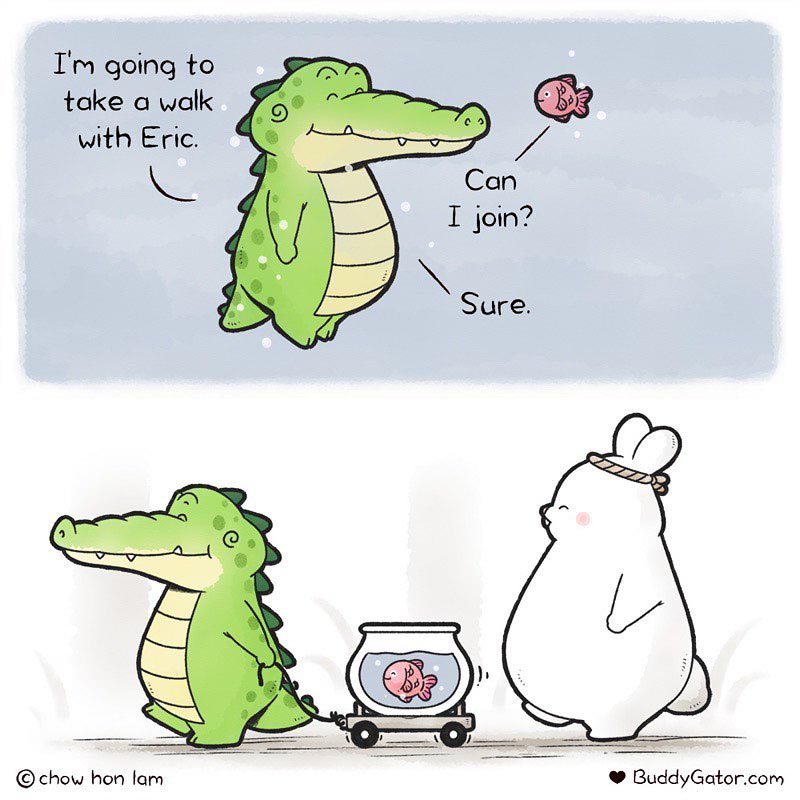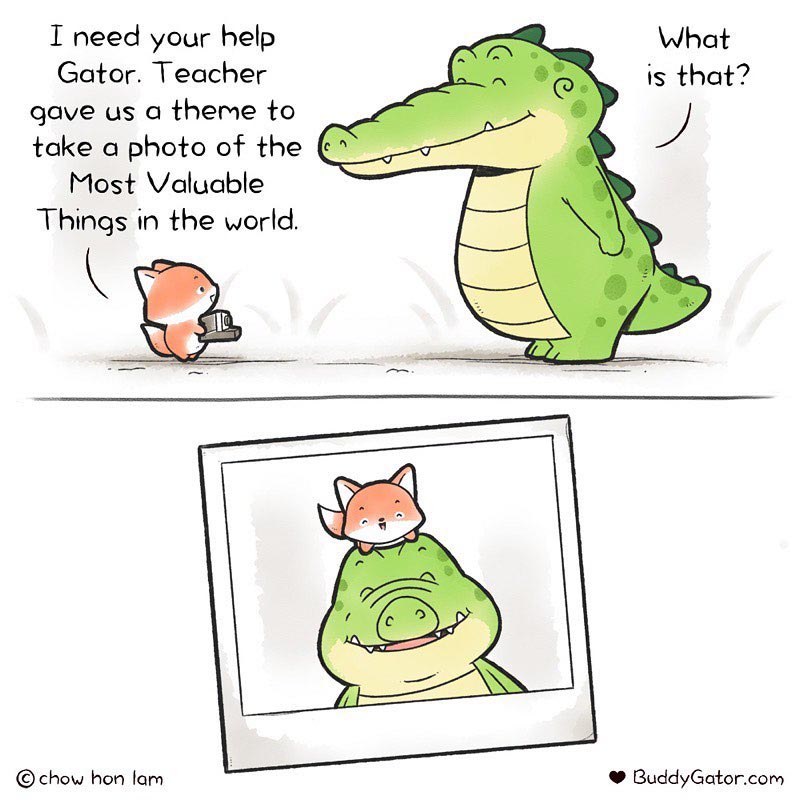 So far, Chow Hon Lam has two books about Buddy Gator and his friends : "Glad to see you" and "I love you too". These heart warming books are about love, kindness, respect, friendship, ego, sharing and environmental protection, which is warm, lovely, funny or black humor. It can be a perfect gift for no matter kids and grown-ups.
Scroll down to see some images from the Buddy Gator comic and follow Lam on Instagram for more adorable, illustrated moments.