The Moss People are a series of unique ceramic sculptures created by artist Kim Simonsson that resemble stone sculptures covered with moss. However, these sculptures are hand-built stoneware, painted and flecked with nylon fiber to create the illusion of lichen. Simonsson's inspiration is drawn from Nordic fairytales and folklore, as well as pop culture, resulting in expressive, youthful characters carrying various items, such as books, radios, and plush toys, and adorned with feathers in their hair.
Each sculpture has a distinctive personality, conveying a range of emotions through their body language, from mourning to determination and even indignance. The Moss People prompt the viewer to create their own backstory for each character, as Simonsson doesn't provide much information beyond their appearances. However, for those seeking more insight into the world of the Moss People, Simonsson's book "Tales of the Moss People" offers a glimpse into their tribe, with writing by gallerist Veikko Halmetoja, who gives voice, thoughts, and feelings to the seemingly magically alive figures.
Find more of the artist's work on his website, and follow updates on Instagram.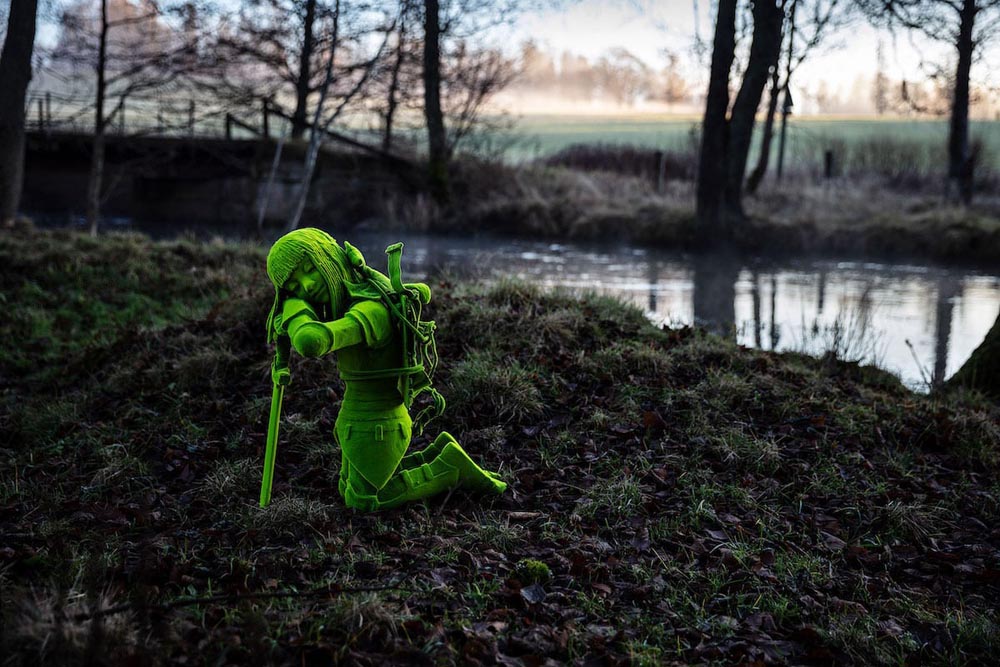 Photo: Jefunne Gimpel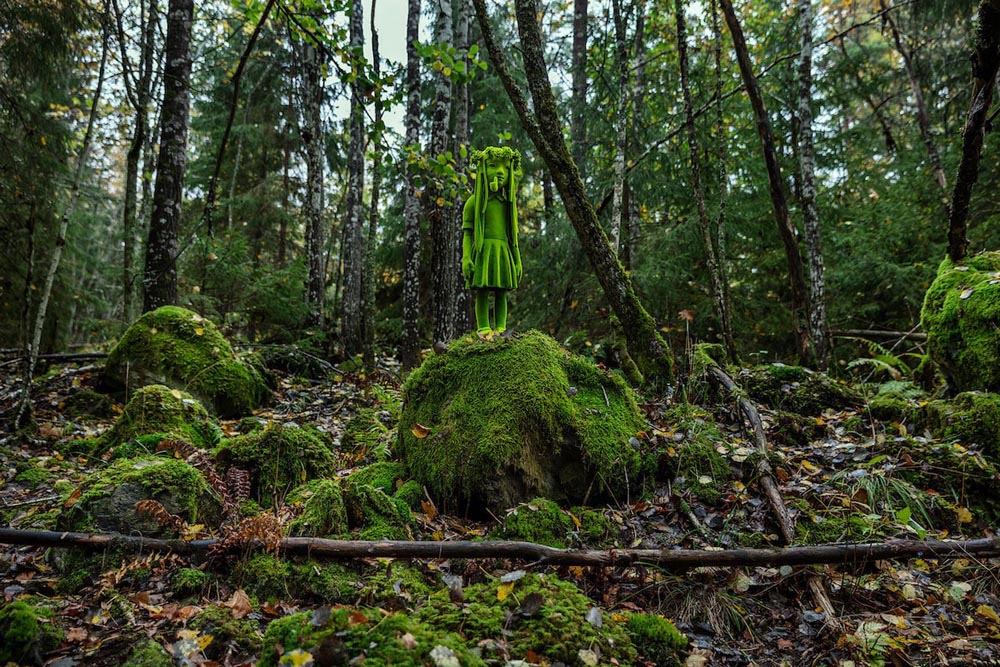 Photo: Jefunne Gimpel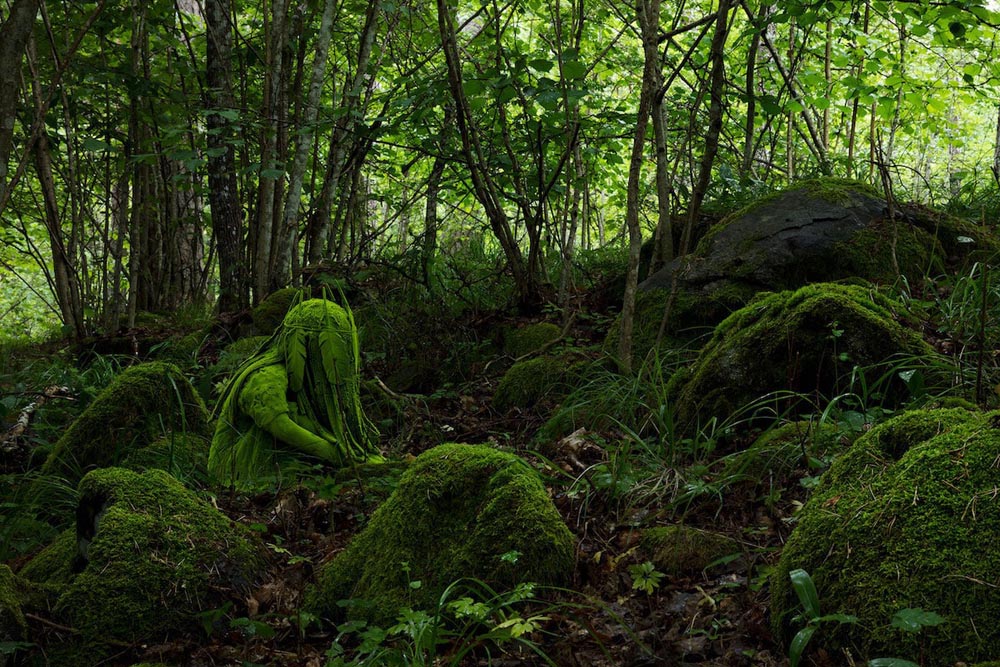 Photo: Jefunne Gimpel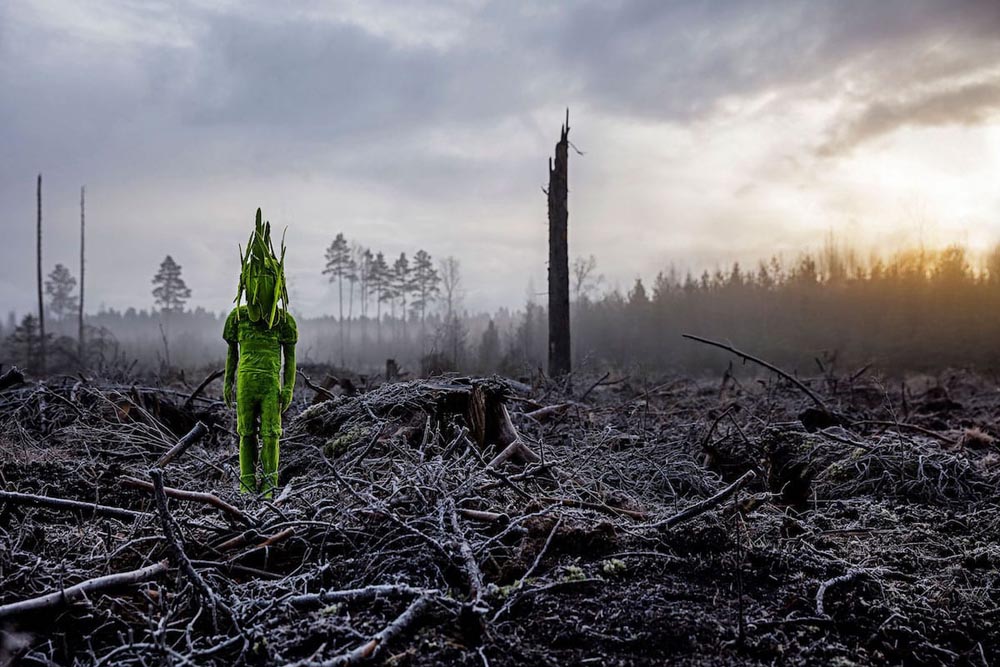 Photo: Jefunne Gimpel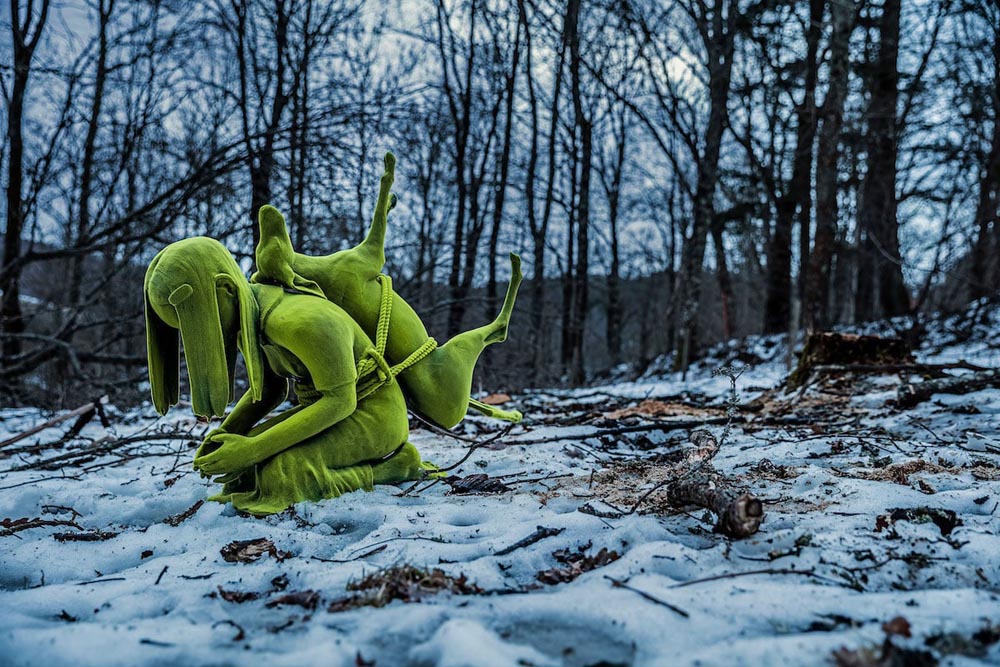 Photo: Jefunne Gimpel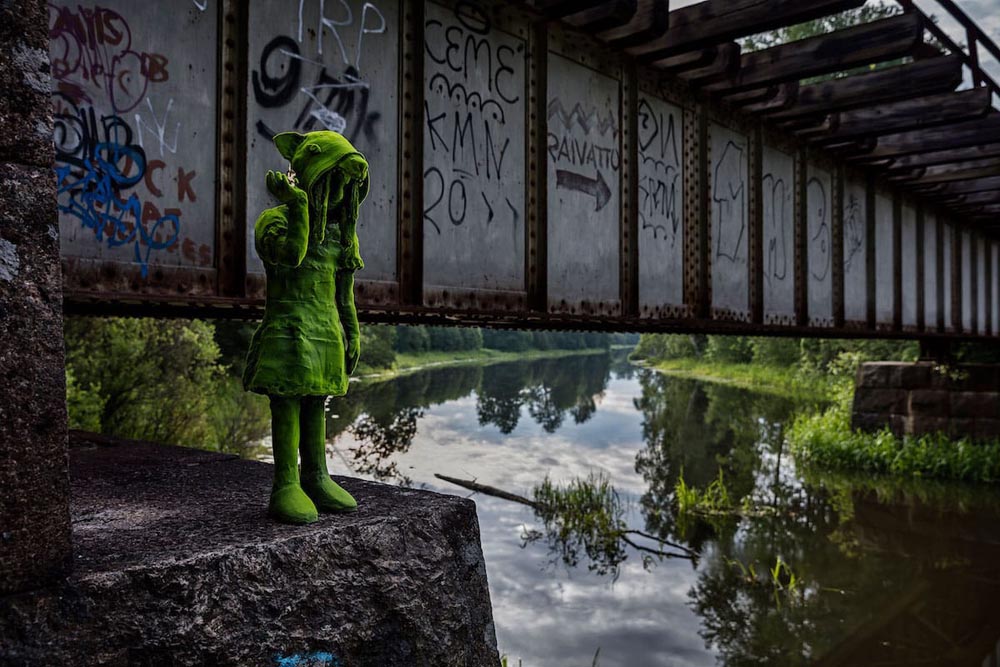 Photo: Jefunne Gimpel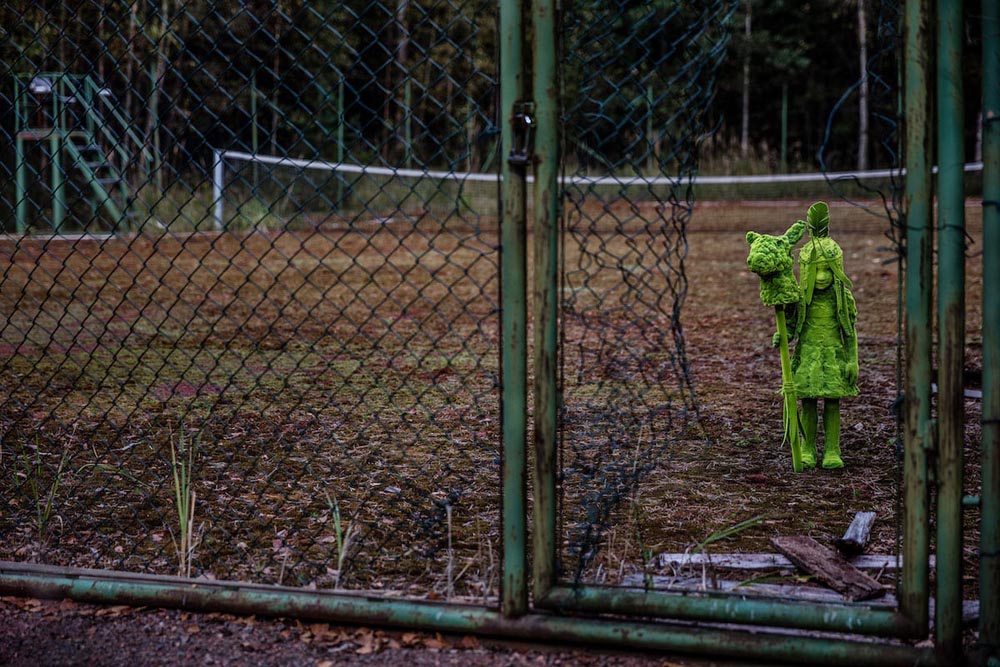 Photo: Jefunne Gimpel