Let's face it, we've all wanted to be a movie star at one point in our life. While most of us will have to settle for watching them on the big screen, we can still re-enact our favorite scenes. From European cities to tropical jungles, there's a famous movie set in all corners of the Earth. The backdrop that seems to pop up most is the New York City skyline. Here are some of the most famous movies that have taken place in the Big Apple, where you can walk the steps of your favorite actors and pretend, if only for a few days.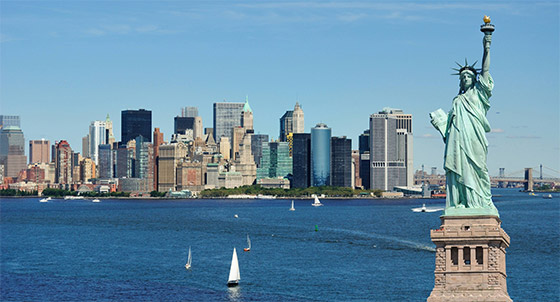 The Godfather
Once you've landed on American soil off a comfortable flight to New York, you can see where more memorable scenes from The Godfather took place in and around the city, such as Vito Corleone's attempted assassination at the fictitious Genco olive oil company. Instead of little Italy, this building is located in Chinatown, at 128 Mott Street. Check out where the baptism scene in the first Godfather took place, at St. Patrick's old Cathedral in Manhattan. It also happens to be where Michael Corleone receives an honor from the church in The Godfather III.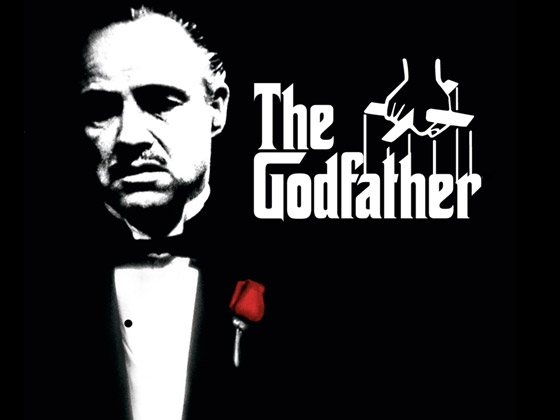 Crocodile Dundee
It's not hard to sympathize with Mick "Crocodile" Dundee when he comes to New York City for the first time. After all, it's called the "City that Never Sleeps" for a reason. While re-enacting the "That's not a knife, this is a knife" scene may be a bit dangerous, you can still appreciate the same view that's Crocodile Dundee did, by heading up to the Top Observation Deck at the Rockefeller Center. If you're itchin' for a drink with the locals, check out Vazacs Horseshoe bar, in the East Village. This is where Crocodile Dundee got into a bar fight, so you might not want to re-enact this one quite so accurately.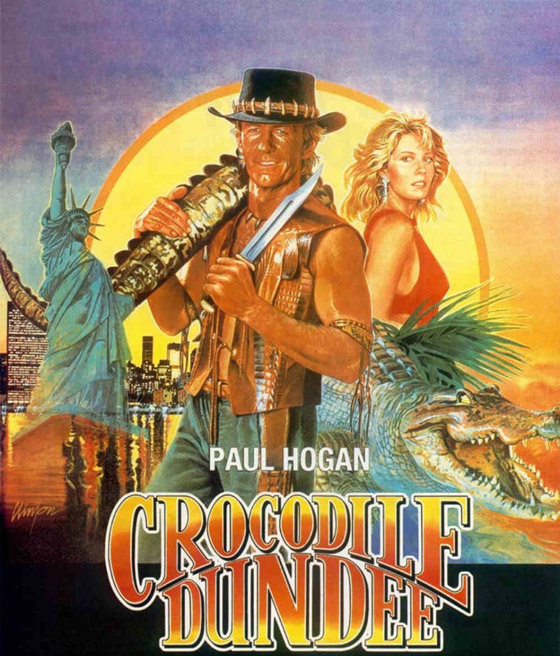 When Harry Met Sally
You can't talk about famous movie scenes in New York without bringing up this classic romantic comedy. As most of the movie was set in NYC, there's no shortage of locations where you get to walk in Harry and Sally's steps. For starters, there's Katz's deli, at 205 E. Houston St. in lower east side Manhattan. Here you can enjoy a pastrami sandwich in the same place Sally had her, ahem, performance. If you prefer a stroll, then you can walk along West Broadway St., where Harry and Sally walked with their blind date companions.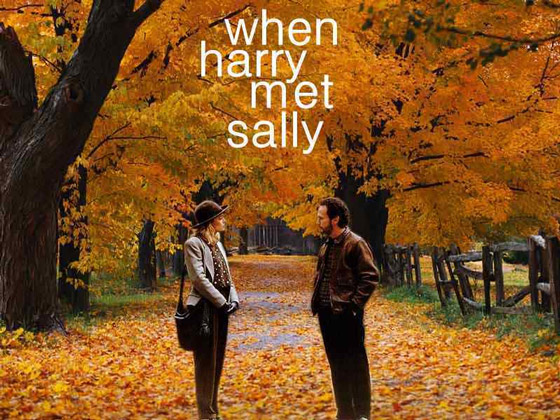 Along with all the places mentioned above, there are also landmarks like Times Square and Grand Central Station, which are the settings for movies all over the world. Yes, NYC is definitely a place where movies come to life.