Nido: 96 Sq.Foot Micro-Cabin Robin Falck
This micro-cabin(named Nido – italian for 'birds nest'), located beside a lake in Finland, is build by Finnish designer Robin Falck who wants to give himself a little gataway – a personal space to escape to for much needed relaxation. To avoid being held up by government red-tape, Falck decided to build a live-in structure that's under 96 square feet. Built on the Finnish archipelago of Sipoo, Falck has erected a tiny, two-story structure known as Nido that features a lounge/living area, a micro-kitchen, a bathroom, a loft for sleeping and storage.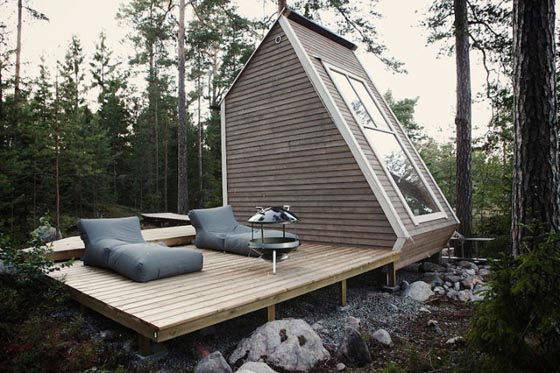 To welcome in the beautiful surrounding, Falck use a large angled window which allows for natural light during the day and a view of the stars at night. Moreover, an open-air lounge area is attached to the side of the cabin for enjoying the natural surroundings. The whole project was completed in just two weeks and all the materials are local or recycled and carried to the spot by hand to keep the nature untouched.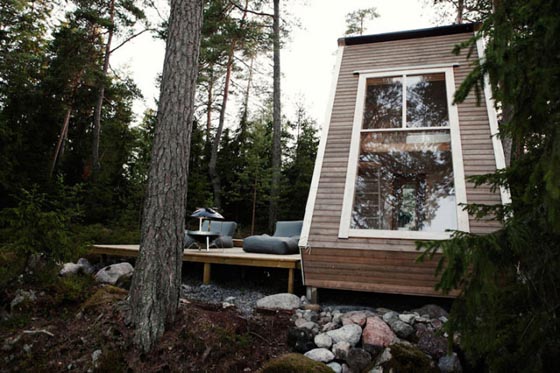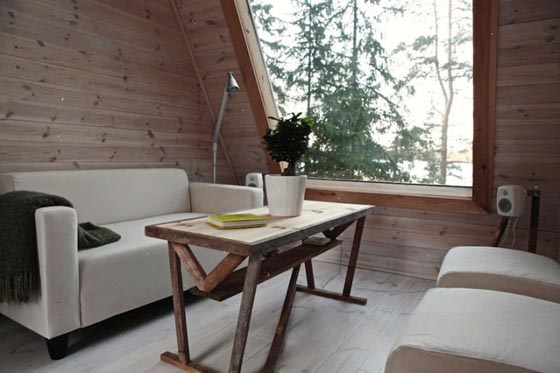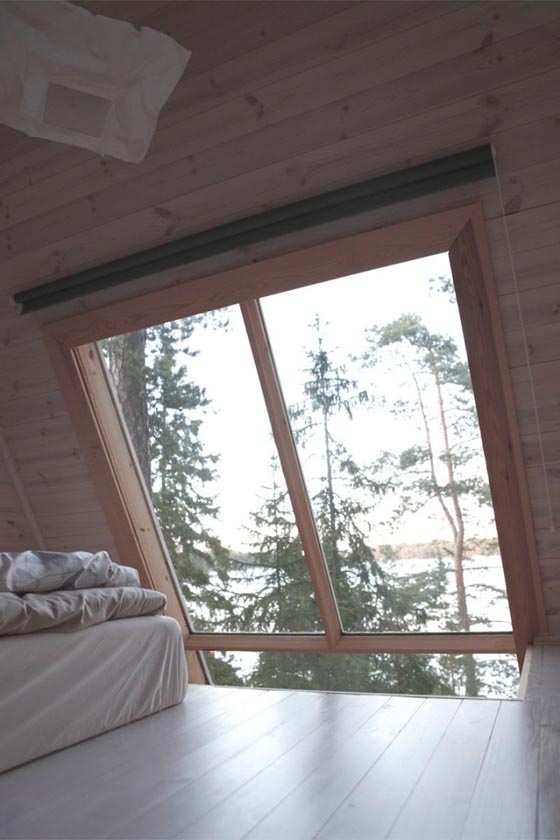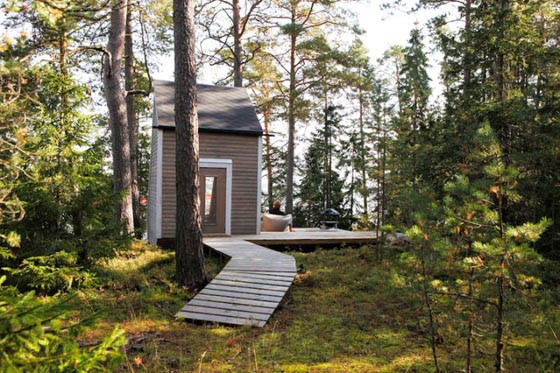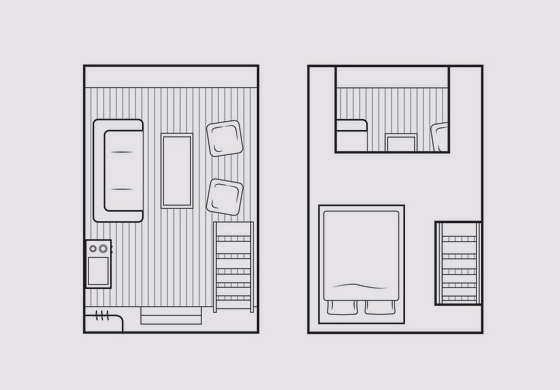 via: treehugger