DA Group was invited to design a model villa of the residential development "PROVIDENCE PLACE" by Jingrui Real Estate Group. The project is located in Ningbo, China and the whole design combines both functionality and aesthetics, presenting a new quality lifestyle.
Focusing on the material palette and spatial expression, unusual material and furnishing like gray and white marbles, champagne gold stainless steel with mirror finish, gray fabric coverings are widely used in the interior. In the living room, the royal blue sofa echoes black marbles, and the TV wall is shaped with gray cracked marbles, gorgeous as well as charming. The interior is furnished with exquisite pure copper lines and luxurious stones, as well as situational light sources, generating a noble temperament in a low-key way.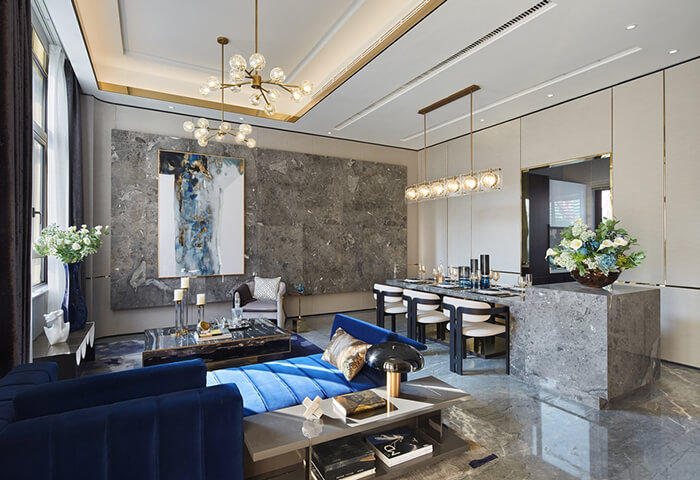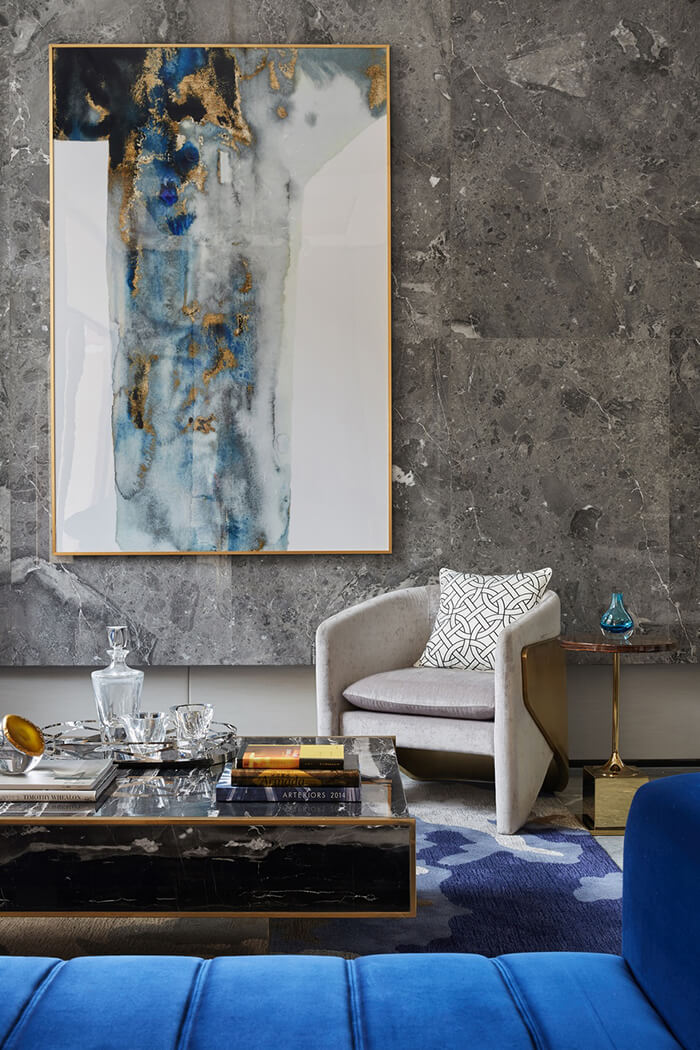 The dinning area is one of my favorite parts in the whole design. The marble dining table matches well with the interior color palette, creating a tranquil ambiance. The lighting fixture above the table is really unique and render the room extremely warm and lovely.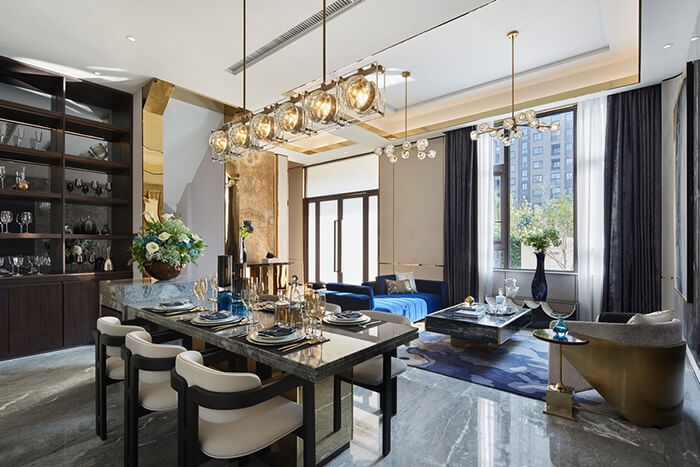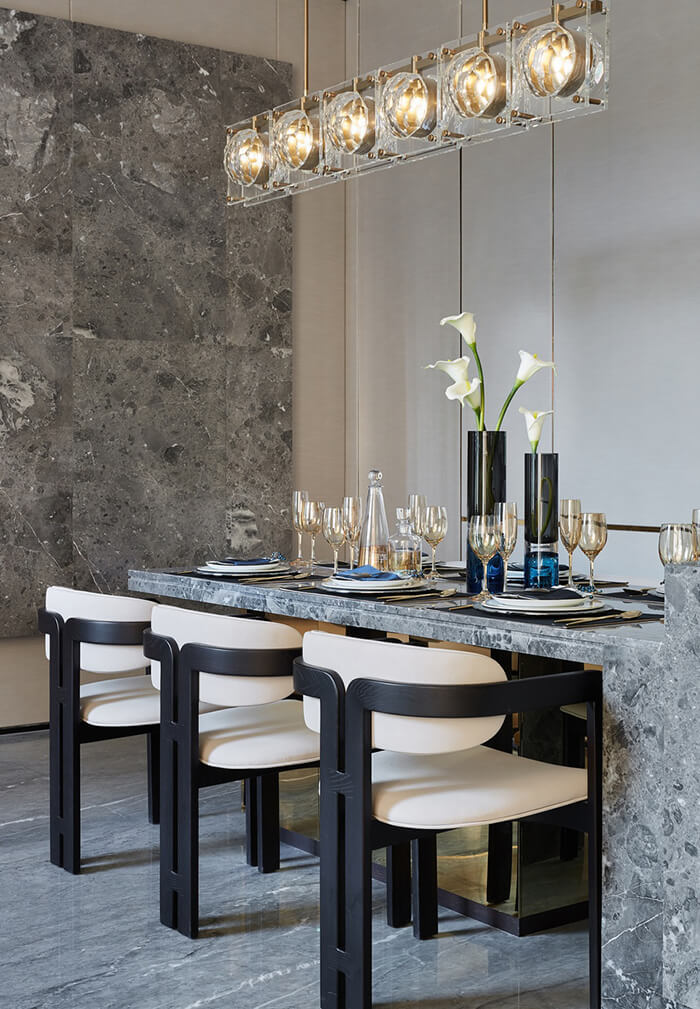 In the master suite, the design team created a separate bathroom and a strong clothes storage system to satisfy the demand for high-quality life, and adopted a color palette similar to that of the living room, simple but coordinated and striking.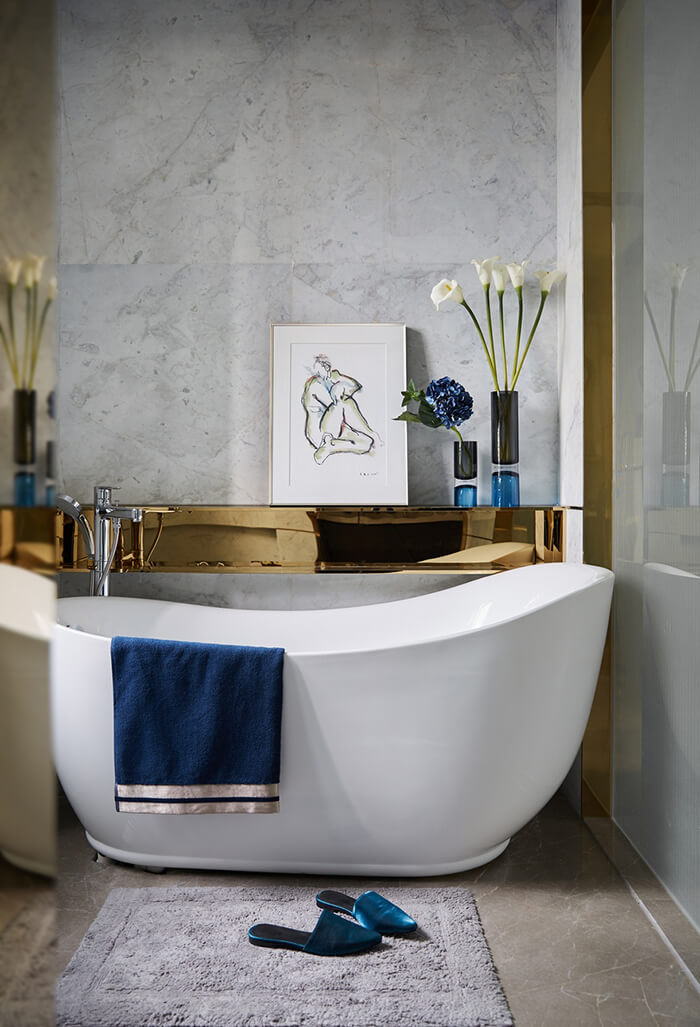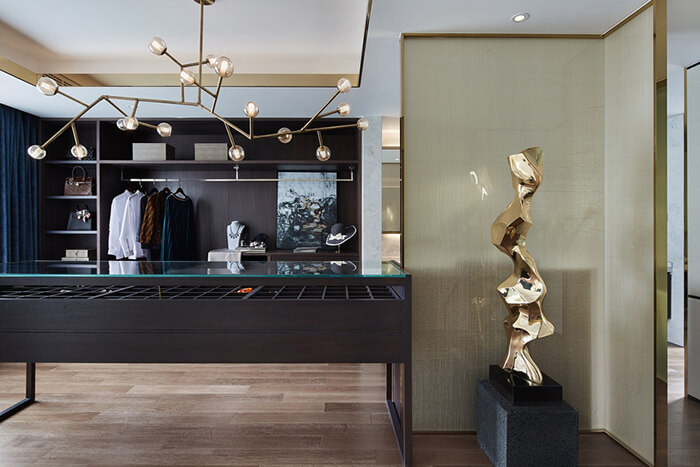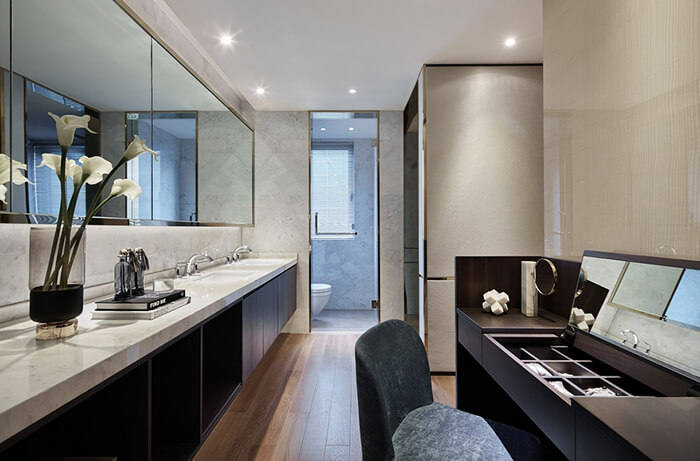 The girl's room can fulfill every girl's dream about their room. Color, furniture, decoration and all the soft furnishing make this a perfect demo room.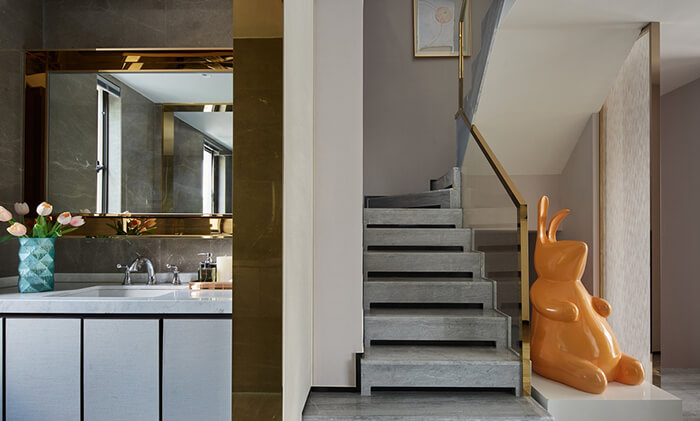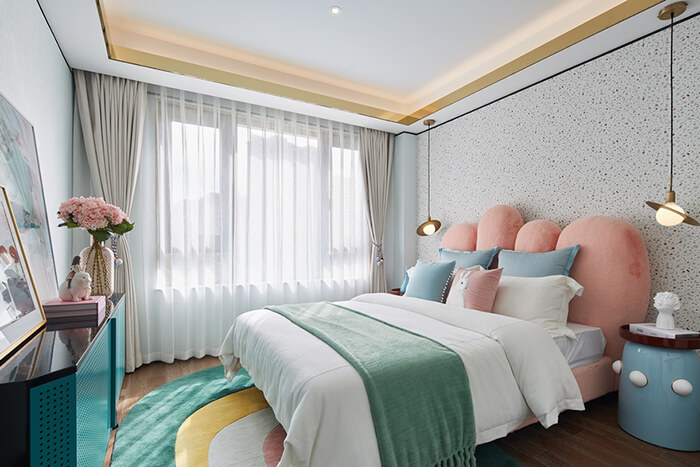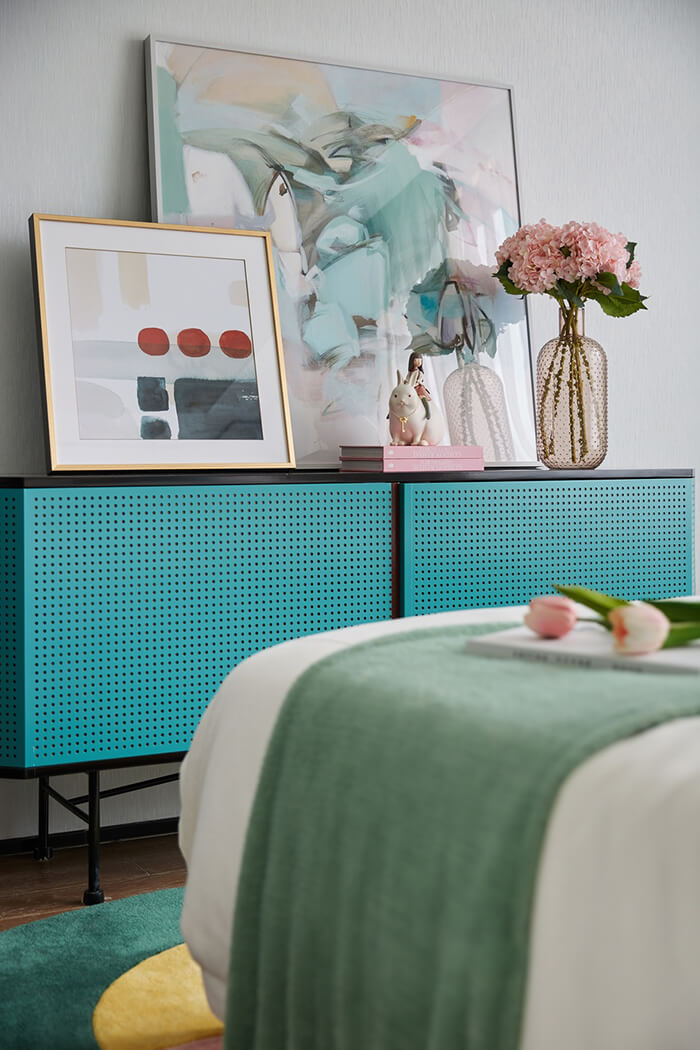 The mezzanine area functions as home bar & cinema. The designers made full use of stainless steel with mirror finish, which was cut into pieces of different sizes and arranged on the walls and ceiling. In addition, the stainless steel enjoys advantages over mirror glass in terms of cost and installation. To highlight the luxury feature of the space, the designers gave the stainless steel with golden mirror finish, which is perfectly matched with the curved velvet sofa in flamboyant red, together producing unexpected dramatic effect. This area just reminds of some high-end hotel. No idea how much a price like this will cost. I am just too poor to imagine. But anyway, it is still quite impressive design and there are so many creative decoration elements/ideas used there.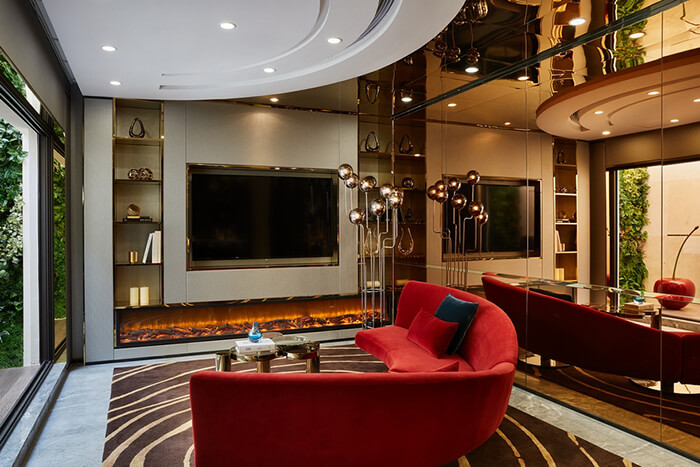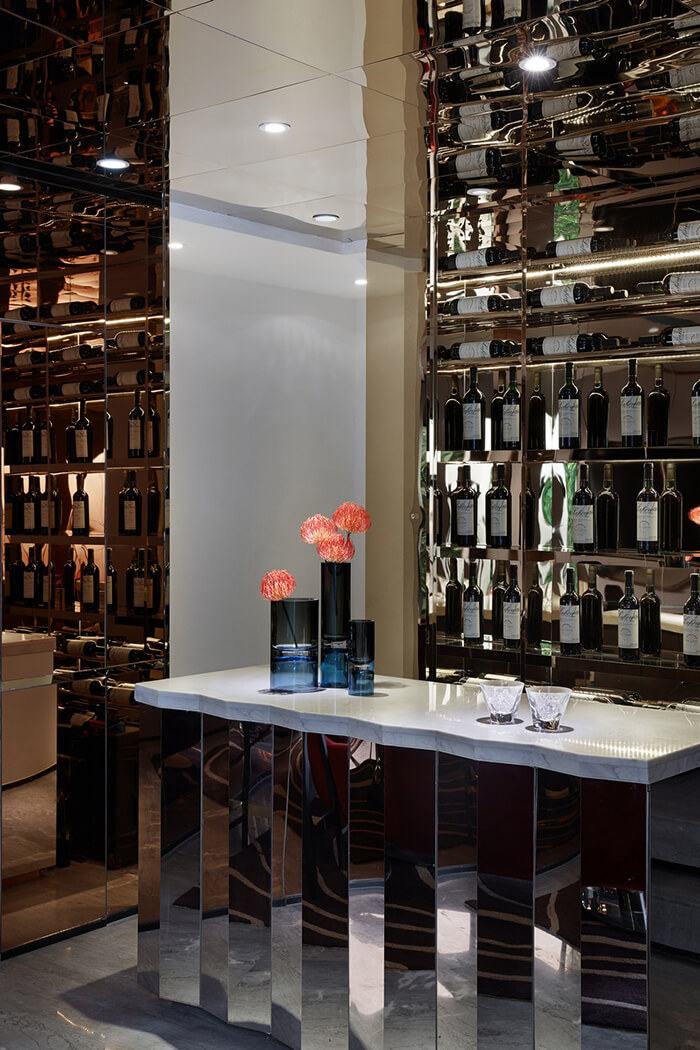 via: archello