When you live in busy large city, there is less chance you get exposed to the nature, especially in these days. Hence, we always say we need to bring nature inside. There are many ways to do that, and Chinese studio MAD Architects incorporate that idea into the building architecture.
Located in Denver's River North District, US, this a sixteen-storey residential tower features a descending nature trail carved into its façade. The project is set to "blur the lines between the built and natural environments" with more than 13,000 sq. ft. of open-air spaces, a water feature, and trail-like walkways, echoing Colorado's rich terrains.
In addition to its unique fusion of architecture and landscape, the tower will offer:
187 residences
a rooftop terrace featuring a pool, spa, and garden
around 8,000 sq.ft. of ground-floor retail space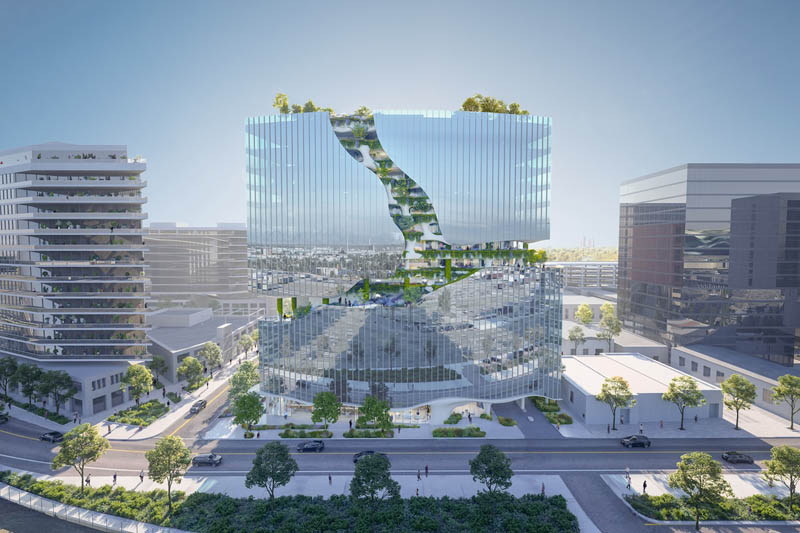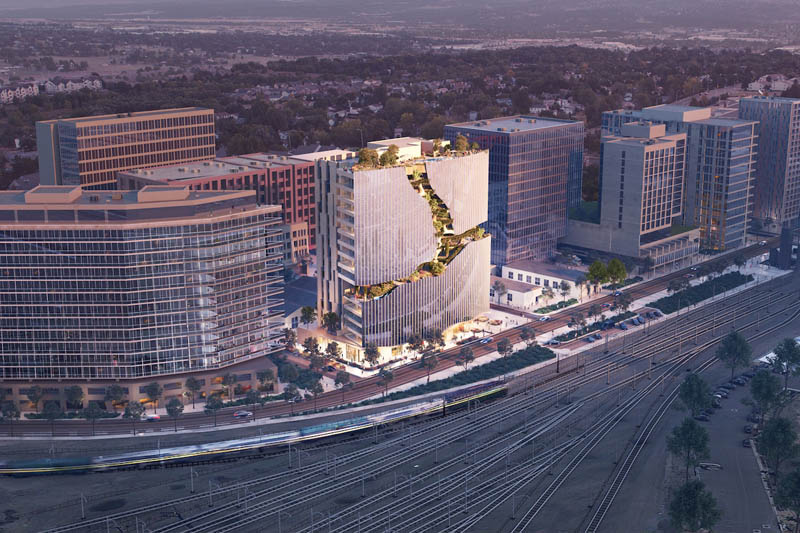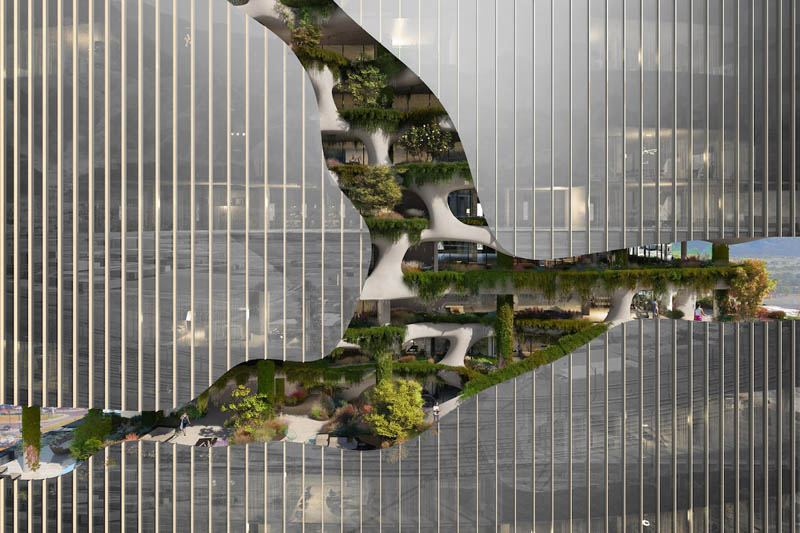 The striking façade feature is inspired by Colorado's diverse biomes. It translates the experience of ascending from the foothills to the trail, carves through ten storeys. Among these 10 storeys, four of them serving as a trail-like walkway.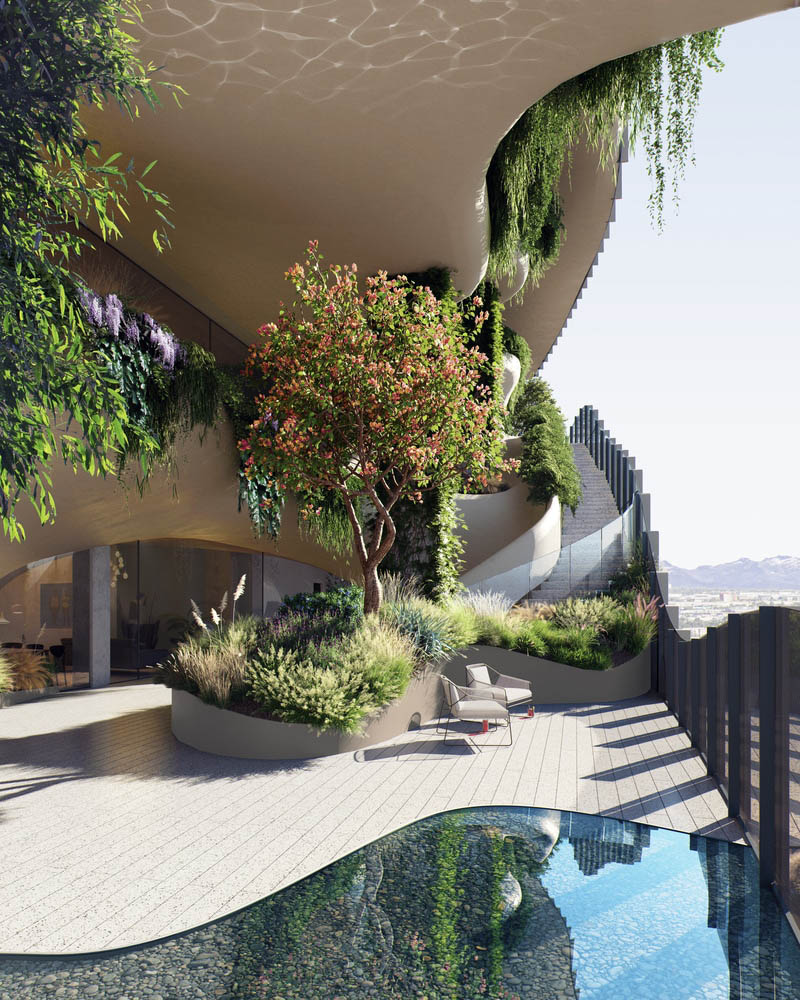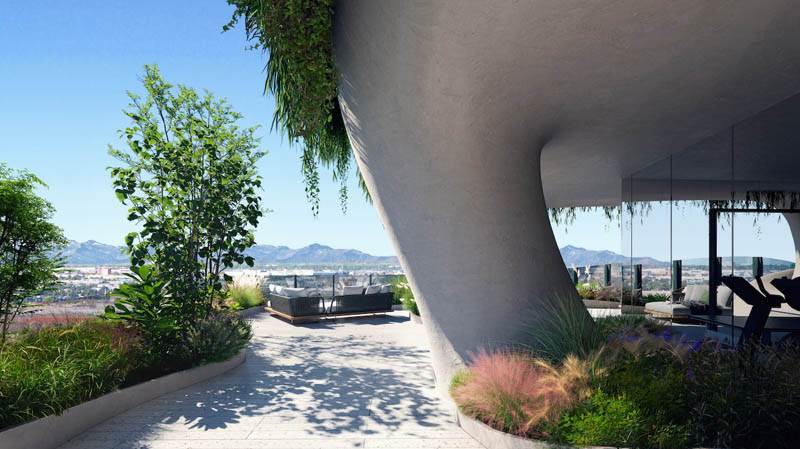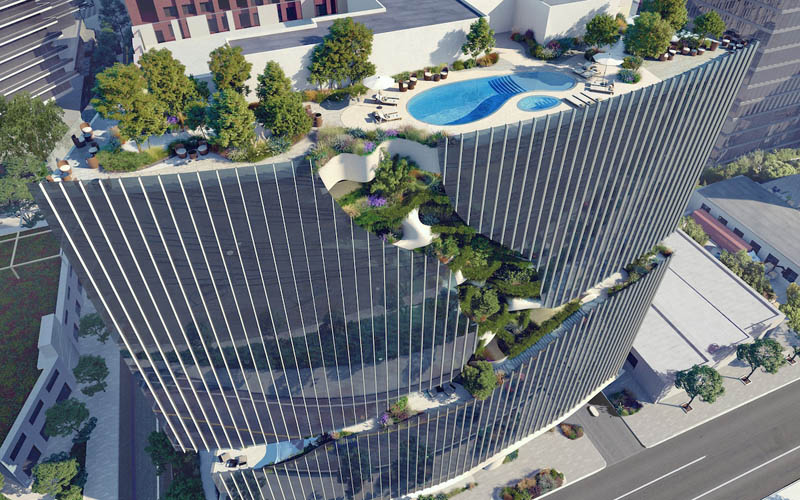 And this is not just a proposal. The building is under construction and expected to be complete towards the end of 2023.