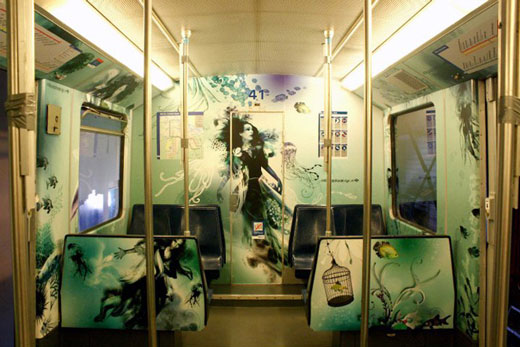 Dutch design group Million Dollar Design won a competition to give a 30-year-old Amsterdam metro train a face-lift. Taking a worn-out grey background as a canvas, they transformed an old subway car into an incredible underwater world! Mermaids, sea turtles, eels, and octopuses are only a few creatures seen in this colorful fantasy.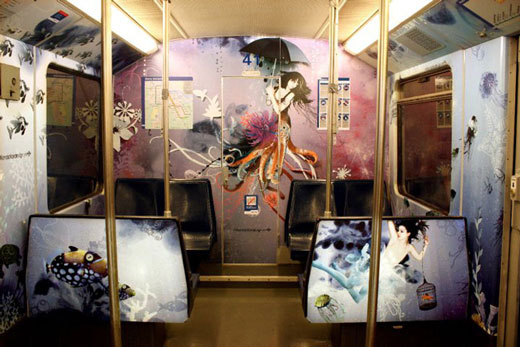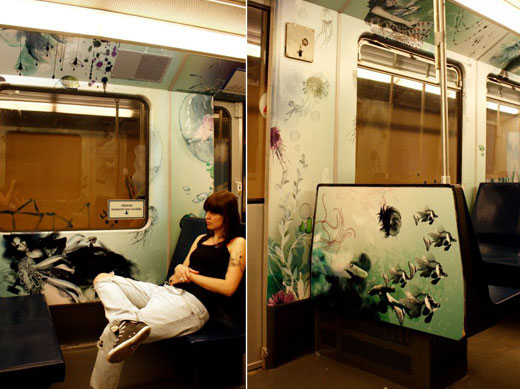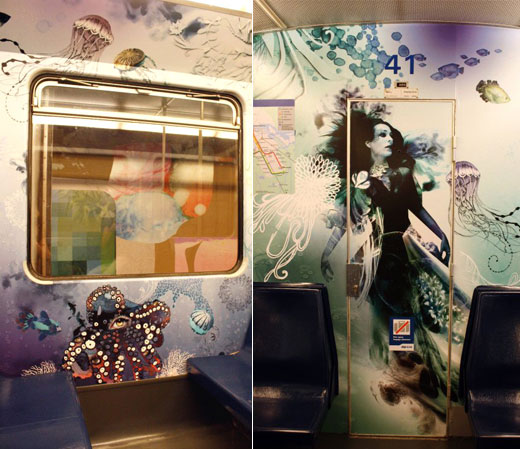 From their design, the subway consists of two so-called "bin". One has a predominantly green color which reminds you that deep underwater where most of strange little creatures swimming around. The other has purple color, close to the surface of the sea, with a school full of fish and sparkle of sunlight on the water.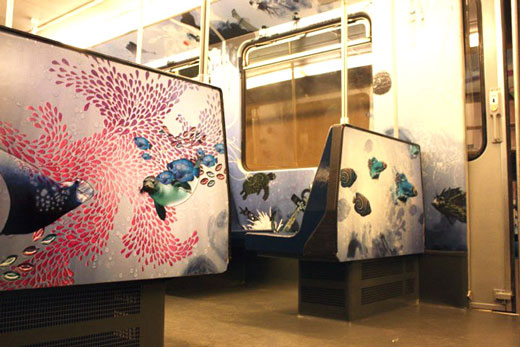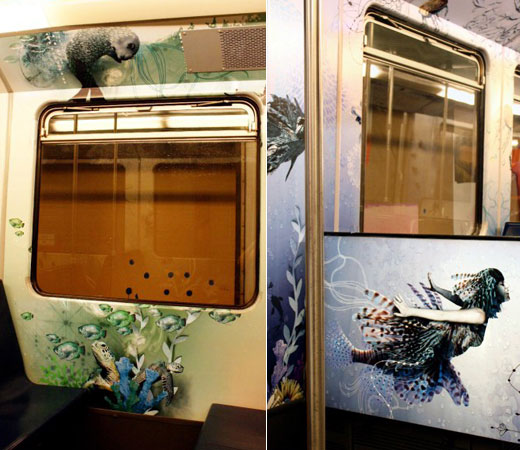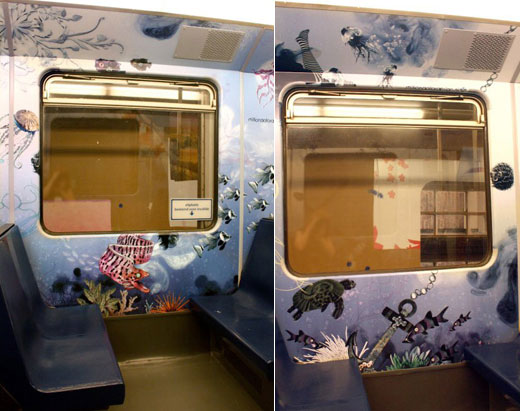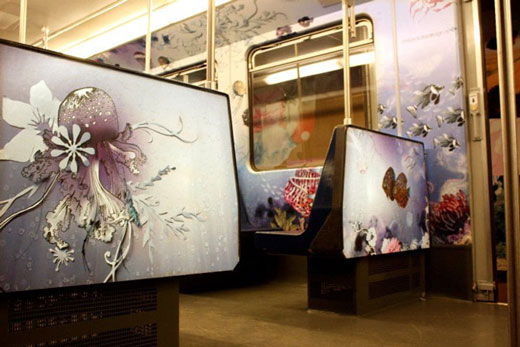 It just looks so awesome and like a dreamland. How great would that be to see this on your way to work? I just love them all.