Do you find yourself frustrated with tangled, twisted, and balled-up sheets and blankets every time you do your laundry? Look no further than Wad-Free (Amazon), the innovative solution created by inventor Cyndi Bray. Designed to tackle this common laundry problem, Wad-Free ensures your bedding stays untangled, even in both the washer and the dryer.
With Wad-Free, the days of wrestling with tangled sheets are over. This brilliant product keeps your bedding separate, resulting in cleaner sheets and a balanced washer drum. But that's not all—Wad-Free also helps your sheets dry up to 75% faster, all while reducing the number of wrinkles!
Attaching Wad-Free to both flat and fitted sheets is a breeze, and you'll immediately notice the difference it makes in preventing tangling, twisting, and balling-up during the washing and drying process. To achieve optimal results, simply follow the product instructions and select the Gentle/Delicates wash cycle—avoid using a high spin speed. Once it's time to transfer your sheets to the dryer, fluff them out and move them one at a time. You'll be amazed at how quickly they dry in just one cycle.
Say goodbye to the frustration and wasted time caused by tangled bed sheets. With Wad-Free, laundry day becomes a breeze. Not only does it simplify your washing and drying routine, but it also ensures your sheets come out looking and feeling their best. So why not revolutionize your laundry experience today with Wad-Free for Bed Sheets? Your sheets will thank you!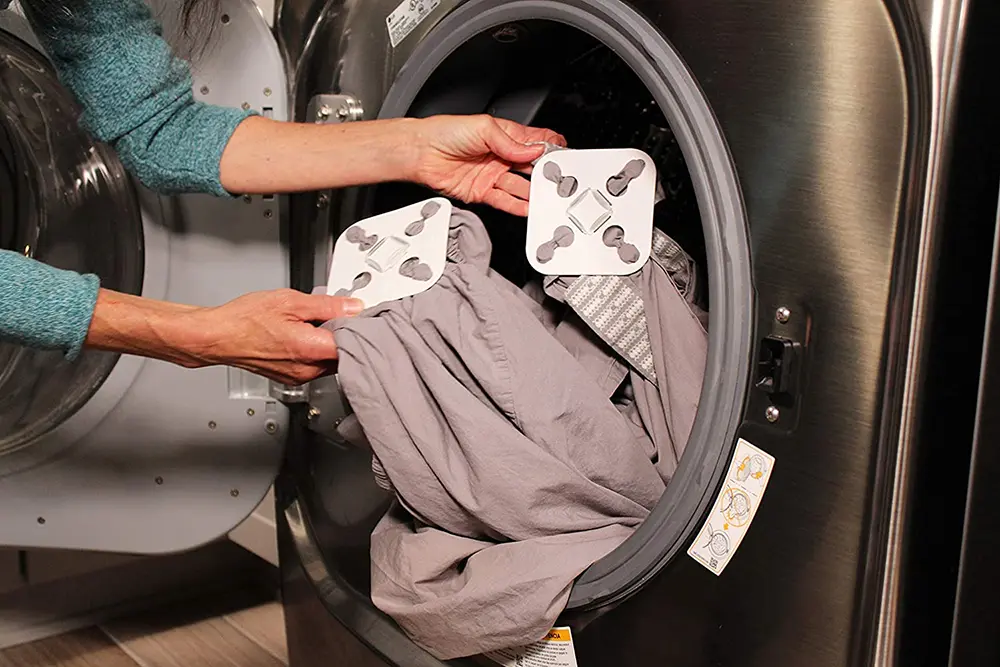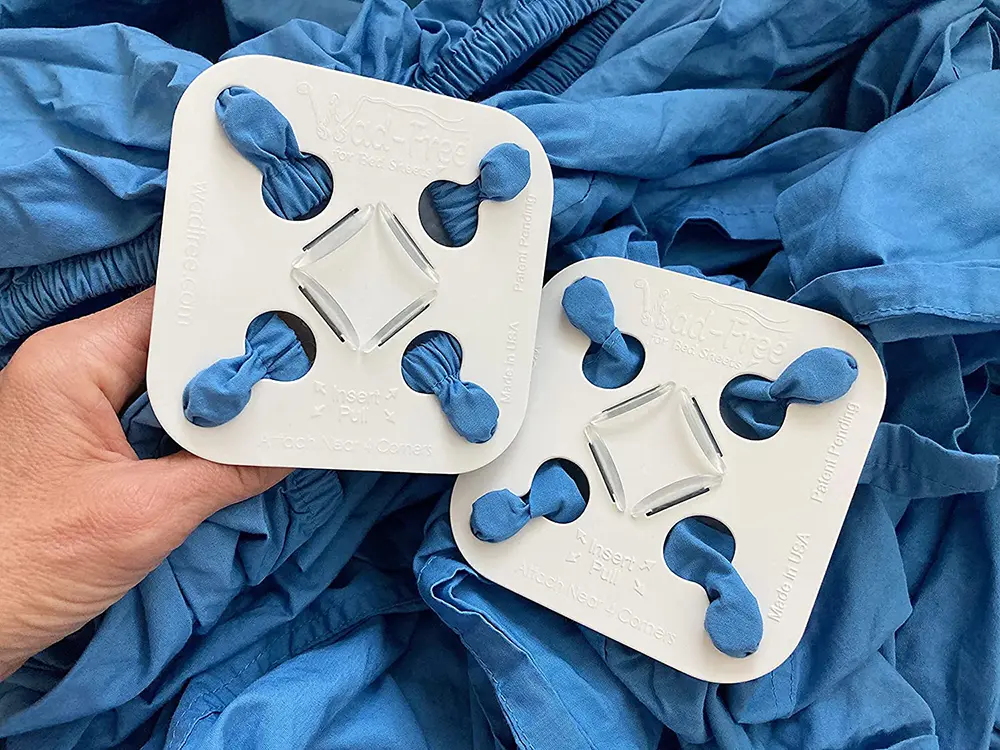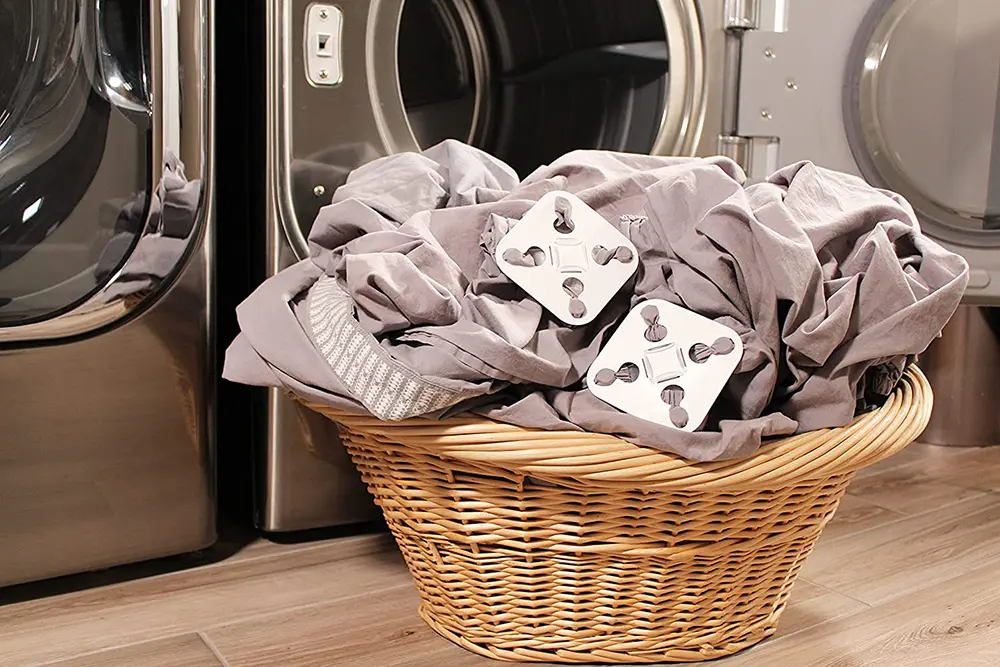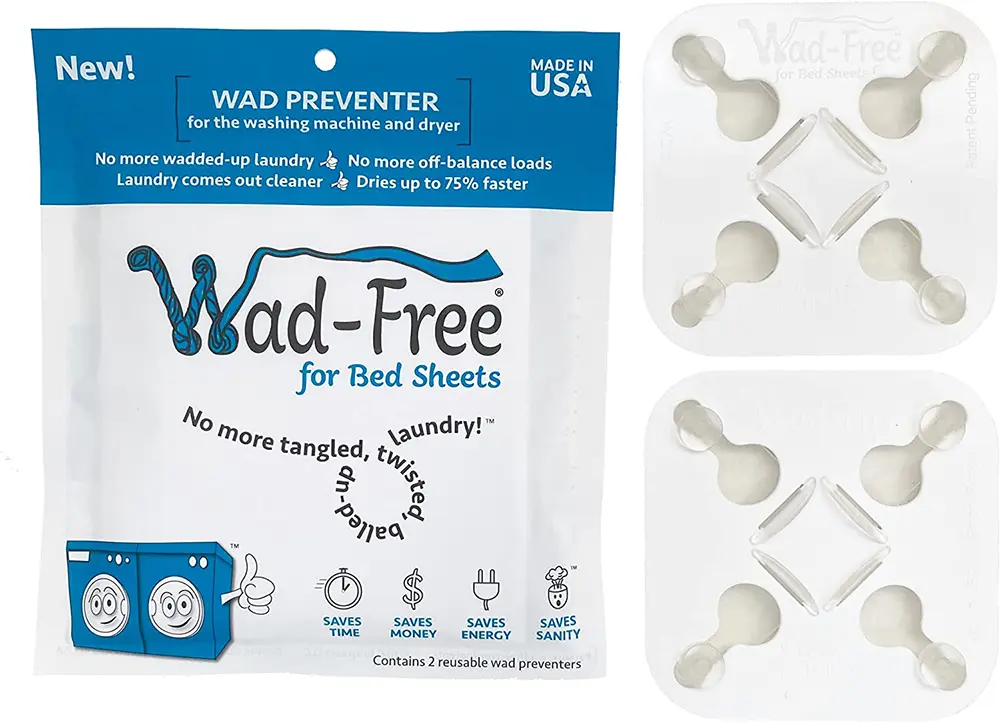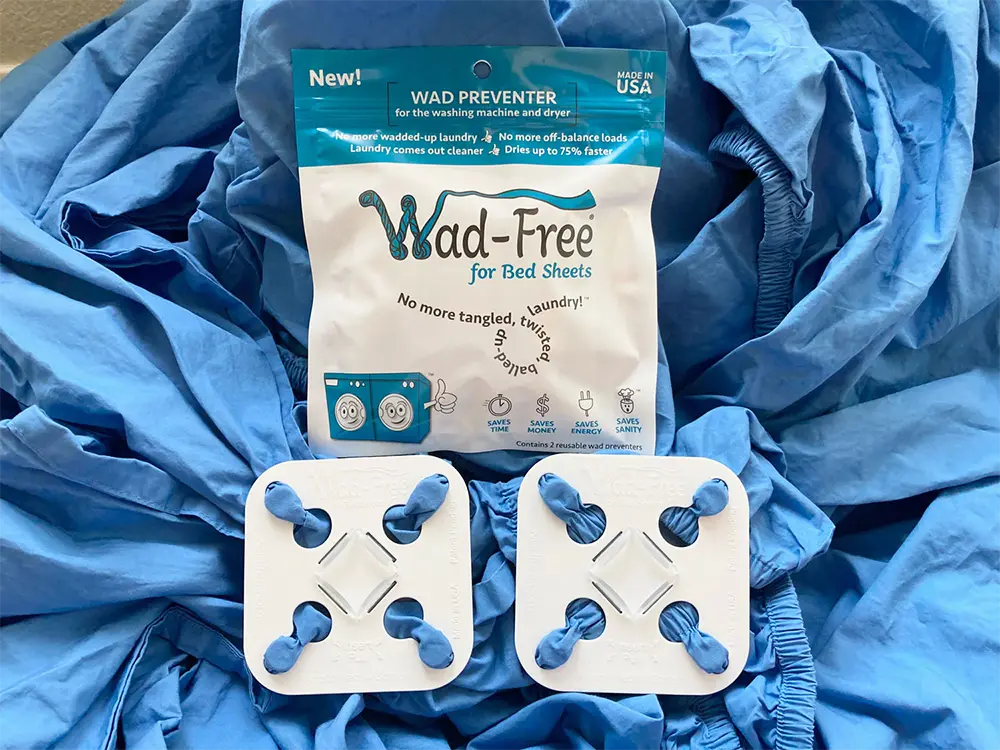 We are a participant in the Amazon Services LLC Associates Program. If you make a purchase, Design Swan may earn an affiliate commission. Please read our disclosure for more info.