Bird Houses are often called nesting boxes because they provide a safe place for birds to build their nests, protected from the elements and predators. There are many benefits of the bird house, other than just giving visiting birds a place to roost. If the birds decide to stay in the house, they will help out in many ways in your garden such as control pests and weed or help flower pollination.
Personally, I love to birdhouse and build some simple ones myself before. But I am not really sure I would like to spend over $200 to buy a fancy birdhouse like what shown below. Douglas Barnhard is the person behind the Santa Cruz-based company Sourgrassbuilt, who builds the succulent-studded abodes from bamboo, cedar, teak, and glossy laminate. With clean lines and angular features, they emulate the architecture pioneered by Joseph Eichler, Frank Lloyd Wright, and the Bauhaus.
I agree these birdhouse looks great compared with what we can get from amazon (birdhouse on amazon). But I still prefer to buy forty $5 one instead of one $200 one. What do you think?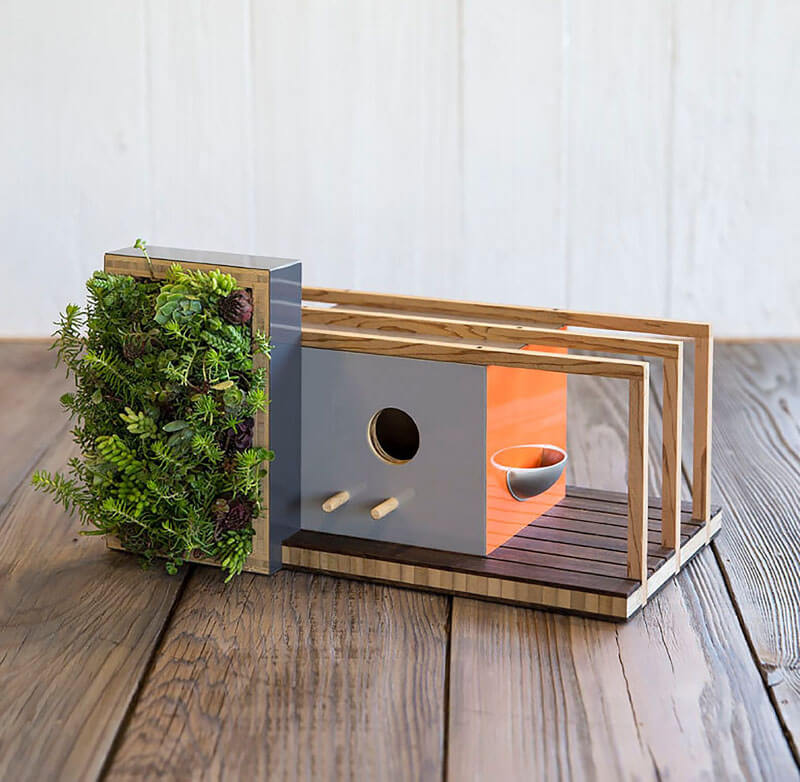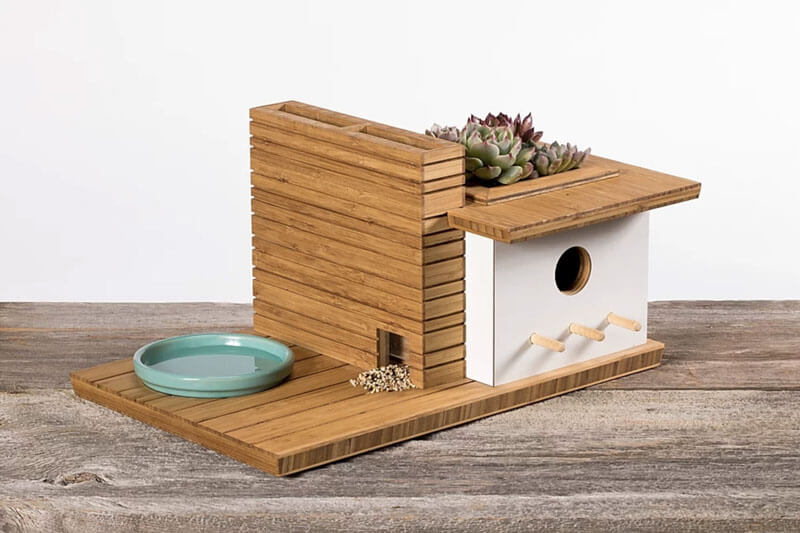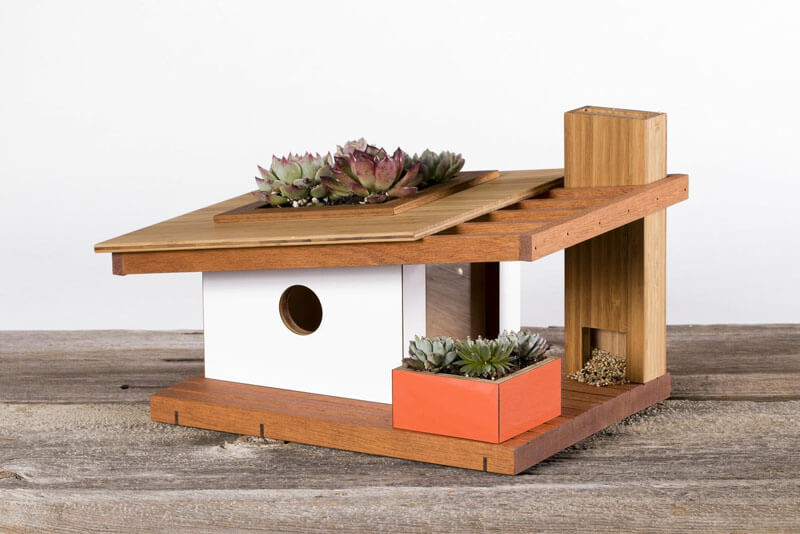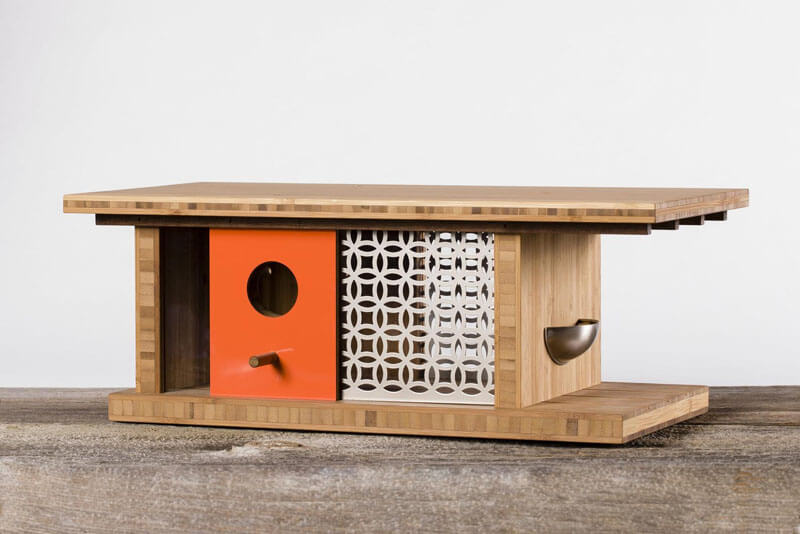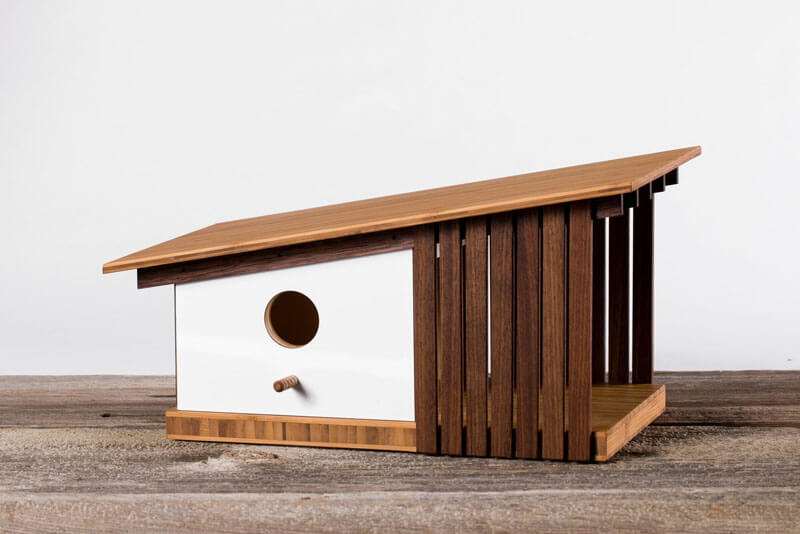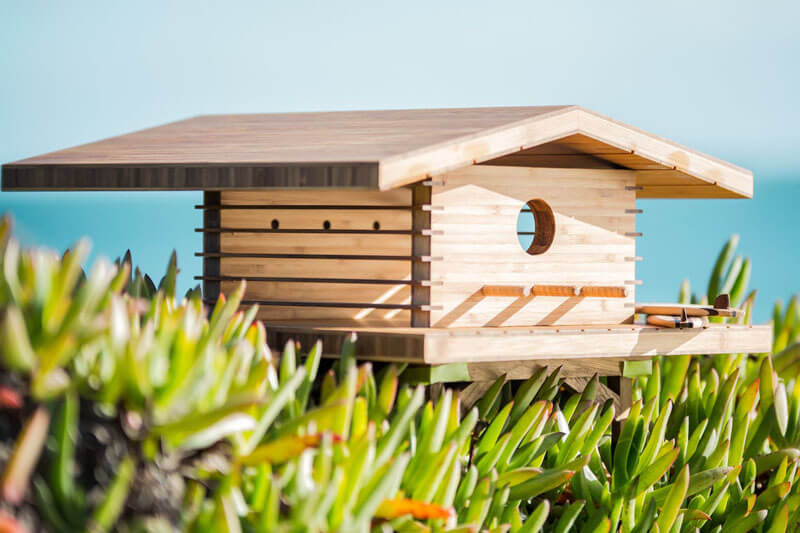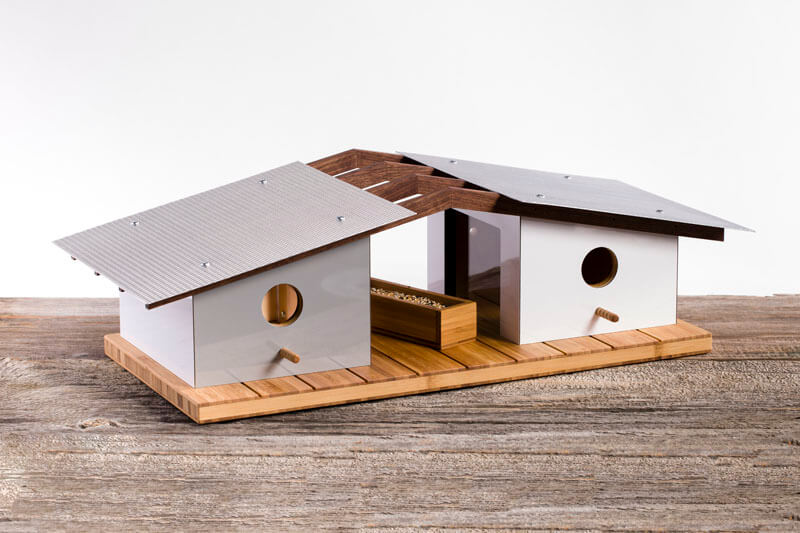 This post may contain affiliate links. If you make a purchase, Design Swan may earn an affiliate commission. Please read our disclosure for more info.