In many countries around the world, India included, drinking adulterated and impure water is the reason for the spread of diseases. The realistic threat of water-borne diseases is even worse when you consider that experts have established more than 2,000 known contaminants lurking within droplets of tap water in Indian homes. Drinking bottled water that is packaged is not a viable option for many people who find it an economic strain. The practical alternative for consumption of pure water which is contaminant-free comes through the use of a water filtration system that is both effective and comprehensive. Water filtration devices are favoured by millions of people all over the globe and offer a solution in which consumers get a better quality of drinking water, without pollution, and is great tasting as well. Water purifiers, like the Kent RO for instance, due to their internal ability, remove chlorine and other contaminants and bacteria.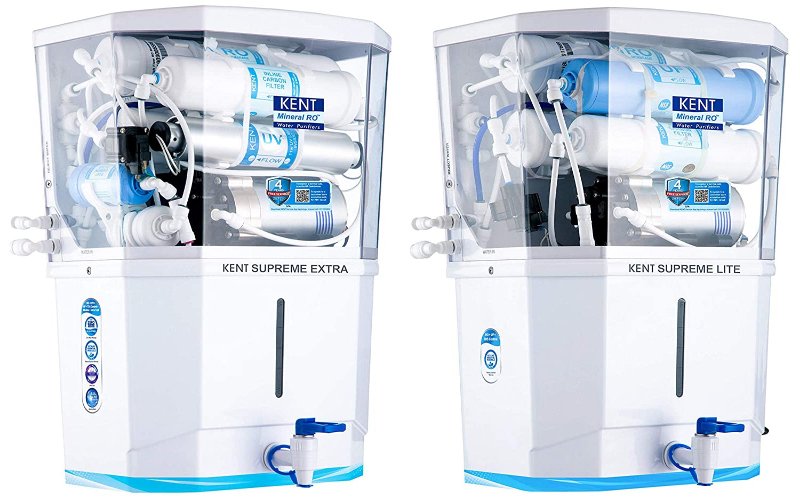 Easy Affordability
The best brands of water purifiers today are available from Kent and Eureka Forbes. Water purifier price depends on the technology and models you buy, but many people who invest in purifiers view it as a good investment. You can always consider making your purchase of a water purifier more affordable if you purchase it from the Bajaj Finserv EMI Store. Moreover, if you make your purchase this festive season, the deals you get in terms of 5,000 INR cashback and 30% discounts on many appliances are unbelievable. A range of brands is available at the online store, and these include LG, Kent, Eureka Forbes and Havells.
The Benefits of Water Purifiers
Noteworthy advantages of owning a water purifier exist, and these are benefits you get from most models from popular brands. The benefits of having a water purifier are listed below:
Primary Safety – Undoubtedly, water purifiers are good for health. Not only do purifiers make water clean for you to drink, but they also promote the drinking of water more. For overall health benefits, drinking water is recommended and you should have it at your disposal when you want. Water purifiers ensure that the water you consume is safe, free from germs and impurities. A Kent water purifier, for example, is one of the famous ones in the market and gives you a guarantee of 100% safe water. Water purifiers help you to remain in the pink of health.
Environmental Advantage – You are assured of doing your bit for maintaining a sustainable environment by buying a water purifier. When you buy packaged drinking water, you are essentially promoting the use of plastic that ends up as waste. Besides this, the transportation that carries these bottles across the city and state leaves carbon emissions in its wake. Underlying environmentally unfriendly costs can be curbed if you have a water purifier.
Eliminating Aluminium – There is evidence to show that tap water has traces of aluminium in it. This is harmful in the long run and research suggests that remnants of this remain in your body over time and may even seep into your brain. Shown to be the cause of Alzheimer's disease, this can be prevented as water purifiers can eliminate traces of aluminium.
Cost-Effective – Owning a water purifier, like one from Eureka Forbes, water purifier price is justified as you save on buying packaged water from stores. Purchasing water to drink costs you more in the long run, whereas running a water purifier is sweet on your electrical bills.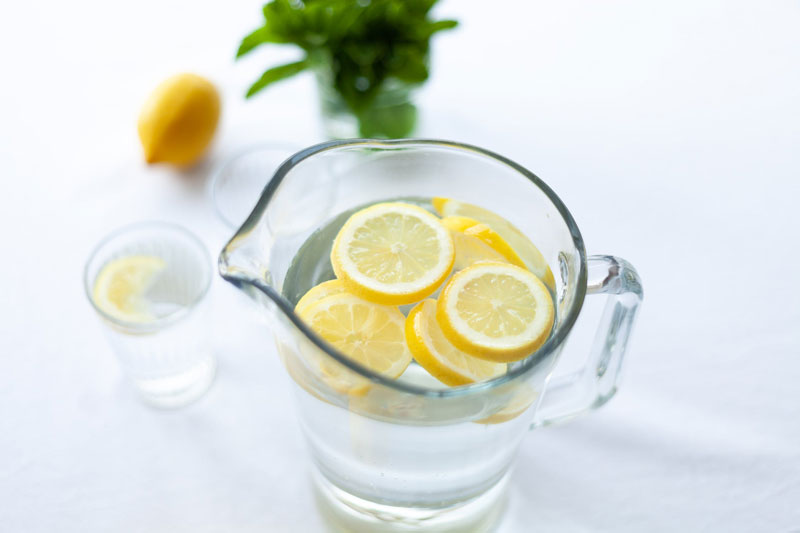 Branded and Best
From the Bajaj Finserv EMI Store, you are guaranteed the best choice in water purifiers today. Festive discounts and cashback for upcoming Navratri that you get with each purchase make your expense lower. Here are the best water purifiers from top brands.
Eureka Forbes Aquaguard 5 Litre Royale – With a 5-litre capacity and RO plus UV filtration, this is a purifier to be reckoned with. It makes water go through a six-phase purification process for clean water.
Kent RO 8 Litre Pride Plus 11067 – One of the most popular water purifiers from the leading brand, you are assured of RO and UV filtration that cleanses water to perfection.
LG 8 Litre Floral Black WW151NP – This is a leader in water purifiers, and LG, as an appliance brand, ensures you get top quality always. In this water purifier from LG, you get multiple stages of water purification using RO and UV technologies.
Havells 7 Litre Vibrant White GHWRPPC015 – With RO and UV built-in, this is a good water purifier with an assurance of accurate cleansing. Six stages of purification assure you of the purest drinking water.
Bajaj Finserv Store Festive Favourites
Buying your preferred water purifier is easy at the Bajaj Finserv EMI Store. With festive discounts and cashback as an appealing incentive to make purchases in this season of Navratri, you can afford the best purifier around. Furthermore, you can avail the zero down payment facility on select models and you can purchase without paying anything upfront. Paying in convenient No Cost EMIs later renders the purchase affordable.