Transforming your new residence into a true home does not have to be stressful. With the right tips and tricks, you can fill every space in your place with something useful and ornamental, including dining sets and home accessories.
An excellent first step is to decide on your priorities and budget. From there, follow your instincts when searching for the right furnishings – after all, it is where you'll live, so quality is the way to go.
Here are eight tips for effectively furnishing your new home.
1. Check what you have
As much as you want to furnish your new home with all brand-new furniture, this is not always a practical option.
Though some fresh pieces might be necessary, you won't know what you need until you look over what you already have, especially if you are merging households with a new partner for the first time, for example.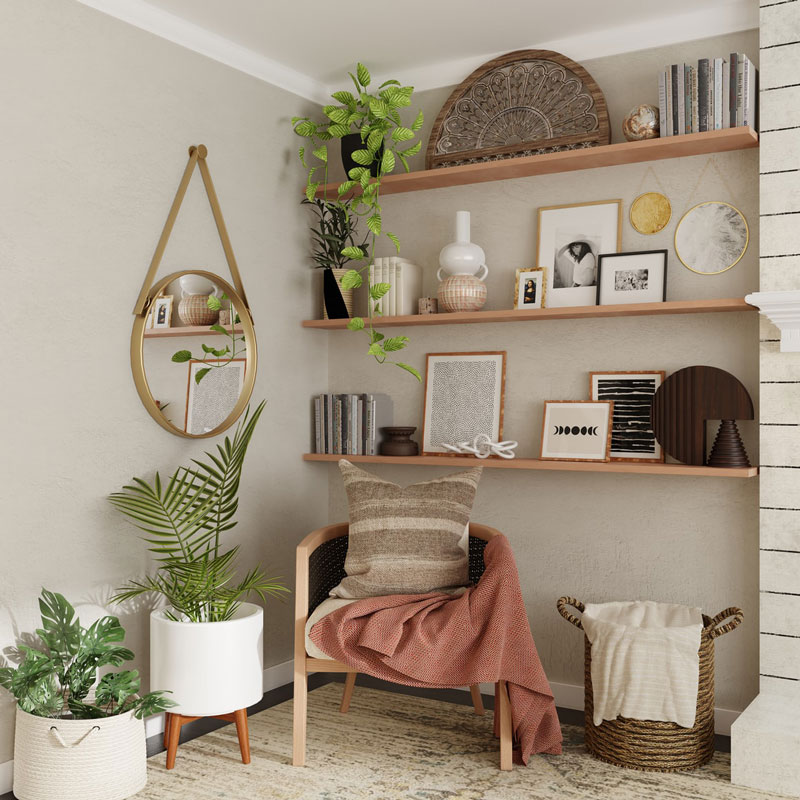 To do this:
Take a look at everything you own.
Begin with the staple furnishings and then move on to the smaller objects like accessories and textiles.
Evaluate all the items based on their condition, usefulness, and whether they will fit the mood or design theme that you want for your new abode.
Keep only the things you will need and let go of those that no longer suit your lifestyle.
2. List what you want to change
As a rule of thumb in interior design, painting the wall or installing carpeting is easier to do before bringing any furniture into your house.
So before your move-in day, create a list of all the changes you want to make to the property's current interior. Some of the essential considerations include:
Floors – adding or removing carpet, refinishing the floor, putting in hardwood floors
Walls and ceilings – patching up any holes, selecting a paint color
Kitchen and bathroom upgrades – rebuilding the kitchen counters, retiling the bathroom, picking out a backsplash
Appliances – choosing kitchen appliances, installing lighting fixtures and ceiling fans
After making a list of all possible interior modifications, decide what must be done immediately and what can wait.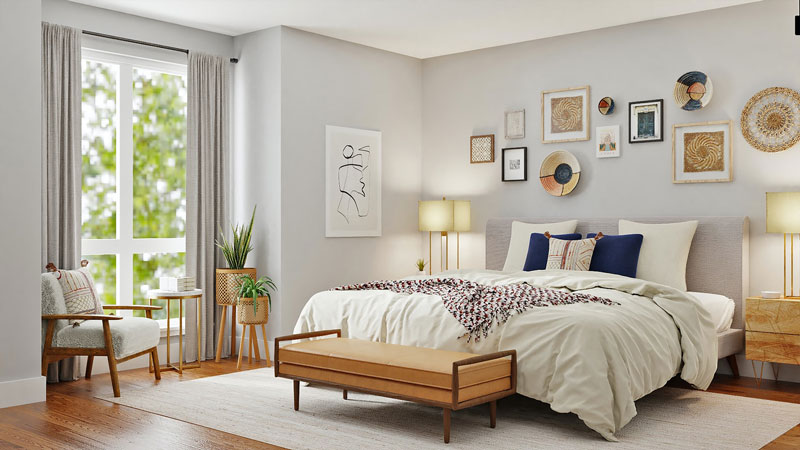 3. Prioritize your furniture purchases
When buying furniture, you need to start with the key spaces, specifically the bedroom, dining, and living room, since you will spend most of your time in these rooms.
Bedroom – A new bed and mattress will create a welcoming, comfortable space. Finish it with elegant beddings to make your sleeping room complete.
Dining room – A dining set is a home essential that can offer practicality, versatility, and style in one setting.
Living room – A sofa or couch is a centerpiece in this room. It will be used often, so choose one that is comfortable and right for the entire household.
To tie the room together, include home accessories in your priority list. These include lighting fixtures, mirrors, sculptures, candle holders, decors, and faux (or real) plants.
4. Measure up
Measure the area to determine the available space for the furnishings. You can ask about the property's floor plan to get a better idea of the size and shape of the rooms. If the layout is different from that of your previous house, you may need to consider buying pieces that will suit your space.
When buying furnishings online, reputable sellers indicate the measurements of the pieces on their website, and there are also a lot of sizing guides you can use. You may also take advantage of interior design apps to get a feel of how the furniture will appear in your new home.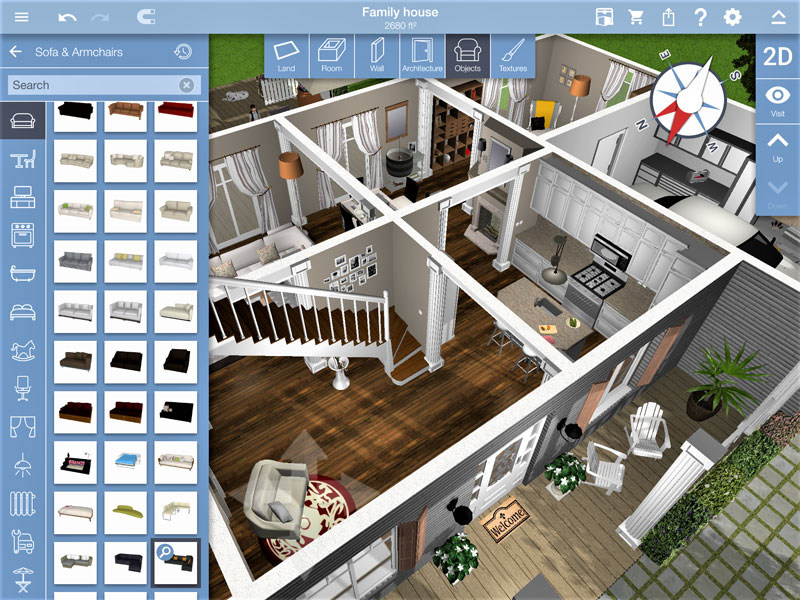 5. Maximize your space
Make the most of all the available spaces in your new home.
In the living room, for instance, choose a stackable side table set so you can pile them up when not in use. You can also get a set that doubles up as a stool and table to provide you with a handy extra seat.
In the dining area, you can choose extending dining tables, allowing you to store most of its mechanisms within the table itself.
6. Tie the space together with color
One way of tying a room together is by using color. For example, if you have extra space in the living room after putting in a sofa, you can add a coffee table with the same material or color scheme to merge the pieces together seamlessly.
Most new residential projects in Dubai have a neutral interior. So if you choose to add some color into your new space but don't prefer to go all out of your décor, you can get creative with your furniture choice color. For instance, you can opt for a bold-colored sofa set or colorful dining chairs to add interesting hues to the room.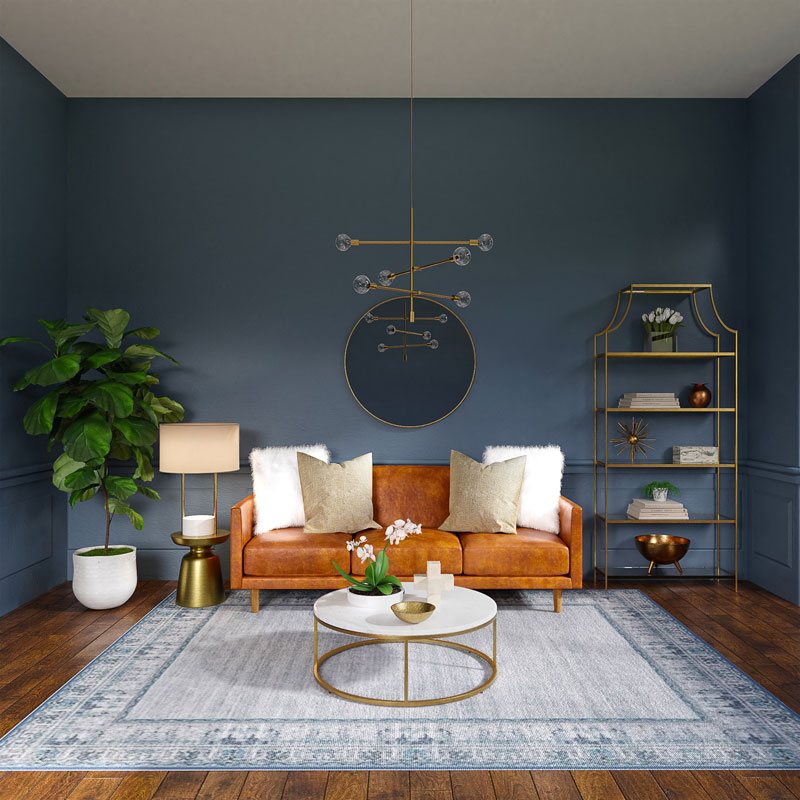 7. Know what to avoid
Being aware of what to avoid when furnishing your new home is just as important as knowing what must be done.
Here are the things you must avoid:
Trusting your eyes
When buying your furniture, trust the tape measure instead of your eyes. Thinking that a new sofa set will fit is far different from knowing it actually will, so make sure to know the furniture's dimensions before purchasing it.
Overfilling
A common mistake people make when it comes to home furnishing is filling every inch of space immediately. Start purchasing the investment pieces first, such as the sofa, bed, and dining set, instead of buying everything at once. You add non-essential pieces after that.
Being unrealistic
The imagery in magazines may look flawless. But if you replicate such a stylish setting, it might not live up to your expectations, especially if you have limited space. So instead of duplicating the page in the catalog, consider using it as a guide to making your space more welcoming.
8. Go bespoke with your furnishings
If you can't find furniture pieces that suit your space and lifestyle, consider having them customized. With bespoke furniture, you can choose the fabric, finish, design, and exact measurement of your furnishings. Tables and chairs, for instance, can be made with different dimensions or fillings for ultimate comfort.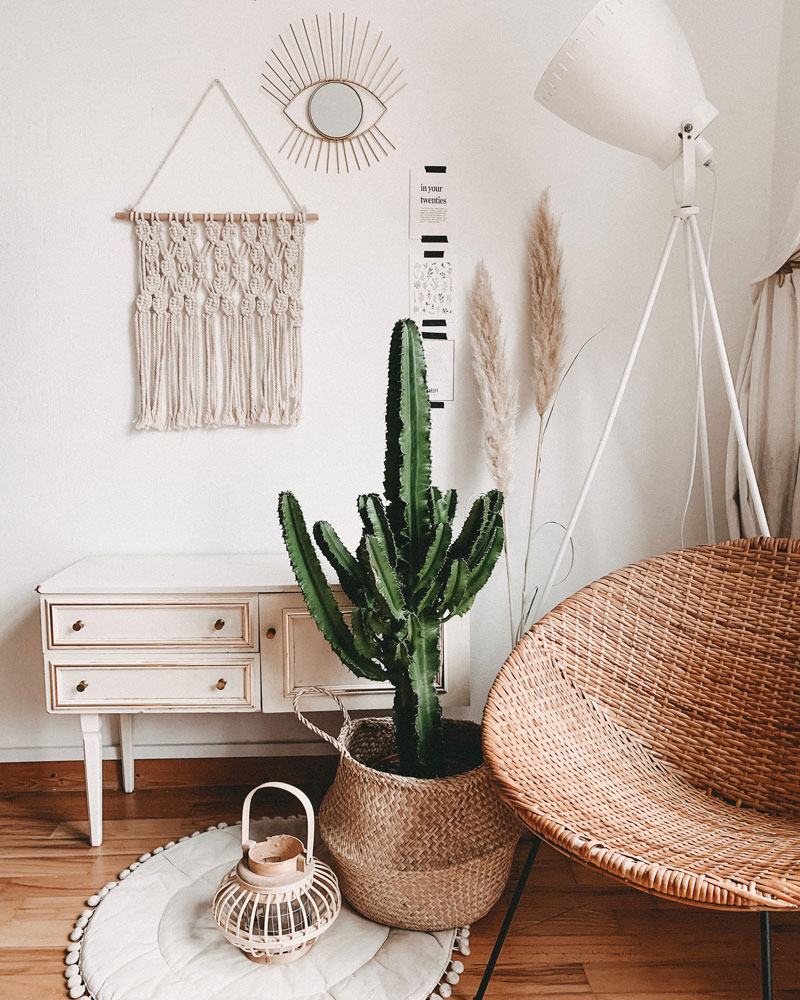 Designers of custom-made furnishings in the UAE have an eye for detail. Best of all, they can express whatever nuance you want them to.
If you're about to furnish your new home, start setting your budget, evaluate your current possessions, prepare the space before moving in, decide on your main purchases, and consider having the furniture custom-made if necessary. Most importantly, have fun! The key is to make your new home comfortable and safe for you and your family.