One of the biggest Chinese e-commerce companies, Pinduoduo, recently launched Temu –a multi-category shopping platform for the U.S. market. Temu is Pinduoduo's first move to enter the global market, and up until now, everything runs to Temu's advantage!
Every day Temu's platform is flooded by thousands of customers from around the country. Temu makes it possible for customers to fall in love easily with them due to its affordable top-notch products, user-friendly platform, and customer-focused strategy approach.
Temu is a multi-category marketplace that allows customers to be able to access a wide variety of products with a simple click. Given that Temu has beefed up its platform to add more categories of products to sell, now the customers can find nearly anything they need. From clothing wear, office or home needs, and even things that can help to support their hobby.
With the emergence of Temu, we don't need to diligently search one by one to other e-commerce sites to find things that we need, nor did we need to pay individually for shipping costs because we are shopping at more than one platform. Now, all of the diverse needs of the customers can be met through Temu's platform. With Temu's help, customers can save time and money when shopping online!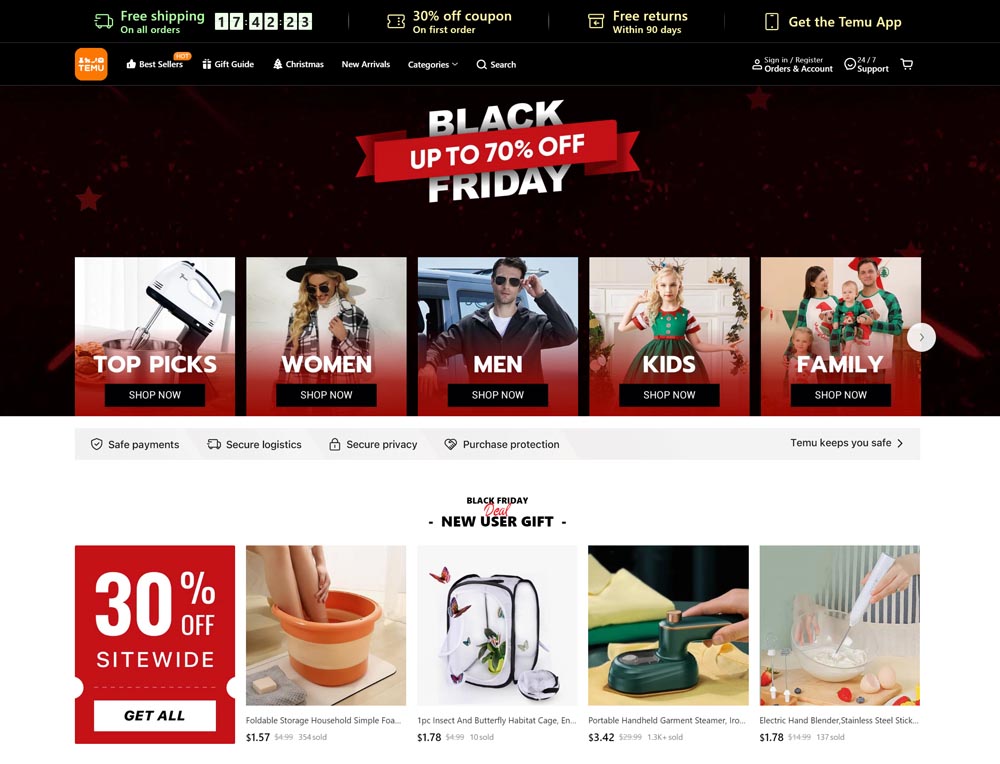 However, it can be challenging for retailers to persuade customers to trust their product quality and customer service when shopping online. It is very easy to get disappointed when shopping online because we can't see the products we want to buy with our own eyes. Thus, there will always be a possibility that the products we want are not as good as we thought they will be. Too many customers have been disappointed after making purchases from the internet that fell short of their expectations. Sometimes the products they received are damaged, or they might order the wrong size, and many other possibilities that could cause disappointment for the customers.
To help customers be able to shop without worrying about getting disappointed, Temu is offering its customers not just splendid products, but also service. With Temu's Purchase Protection Program, you can shop with ease knowing that even if issues arise when you purchase your things from Temu –Temu will provide a complete refund for you.
The process to do this is also as easy as shopping on Temu's platform. All you need to do is just to send a message to the merchant and then open a case for Temu to look into. The customer support team at Temu will keep track of a case once it is opened and continue to do so until the case is done, and customers can get their money back.
Aside from this purchase protection program, there are also others of Temu's shopping policy which are very customer centric and definitely will work to their advantage when needed. From giving customers lots of exclusive deals in the form of discounted vouchers, providing free standard shipping for almost all orders, and even offering customers a $5 incentive with every late delivery incurred on its platform. This is a wonderful opportunity for customers who want to get the best out of their online shopping experience!