Is that possible if you have a small home but still want to entertain at home and accommodate your guest overnight? Of course, your guest can sleep on the floor. But that won't show your hospitality and can't be comfortable. In this article, we will show you "batipin flat", a clever design that packed a lot into a small home under 30 Sqm.
Designed by studiowok studio, this 28 Sqm apartment was born from the challenge of allowing people live comfortably in a tiny space. Firstly, natural lights and large glass door to balcony help to extend the feeling of the space. Then, the light color of ceiling and flooring reflect the natural light from window deep into the apartment. By doing that, the whole room feels airy and spacious.
The full wall of plywood volume conceals a wealth of storage options, from an open bookcase to a spacious closet. A custom flexible sofa bed is hidden under the closet and can scoots away on castors when needed. Directly opposite the plywood storage area, is the "action wall" which is the hiding place for the double Murphy bed.
All image belongs to studiowok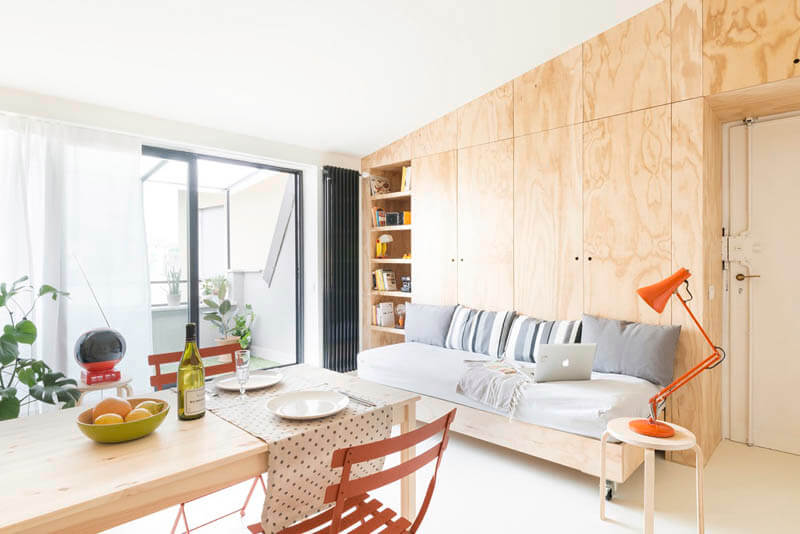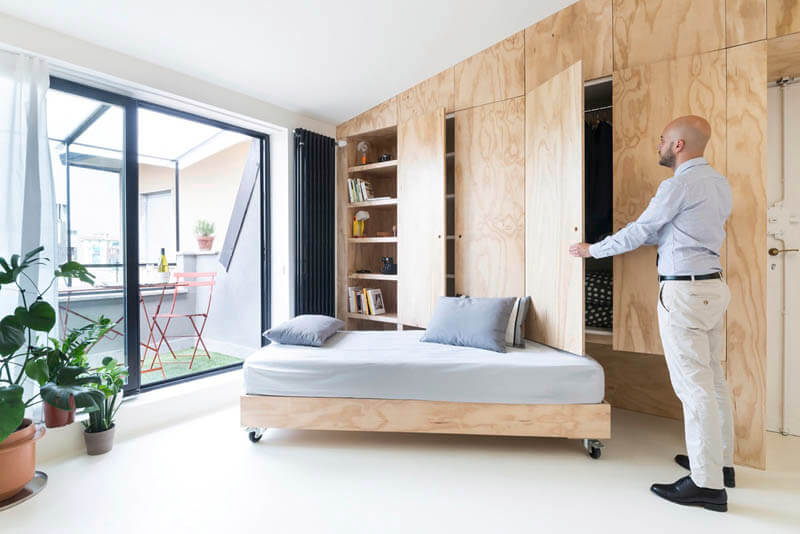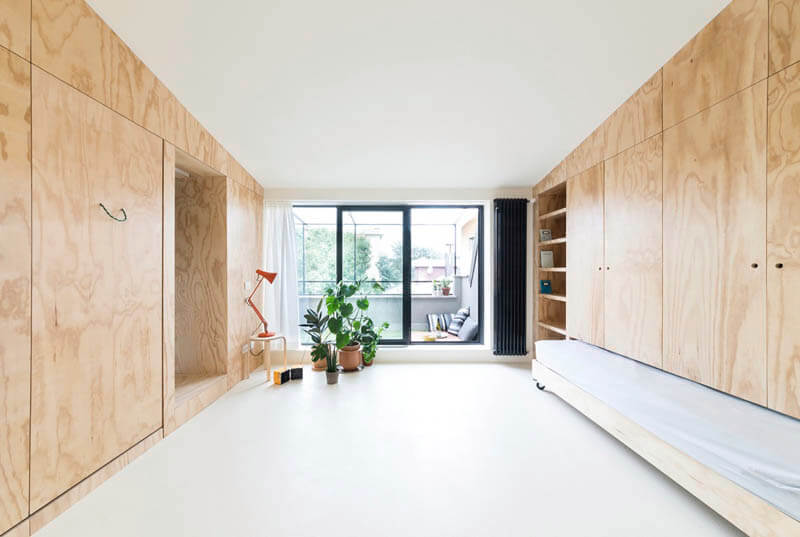 On the right of the Murphy bed, is the kitchen area. Unlike the rest of the room, kitchen is painted as blue and hold many colorful gadgets, curiosities, kitchen essentials and plants. On the left side of the Murphy bed is a sliding door which leads to the bathroom. Same as the kitchen, a solid blue decor is given.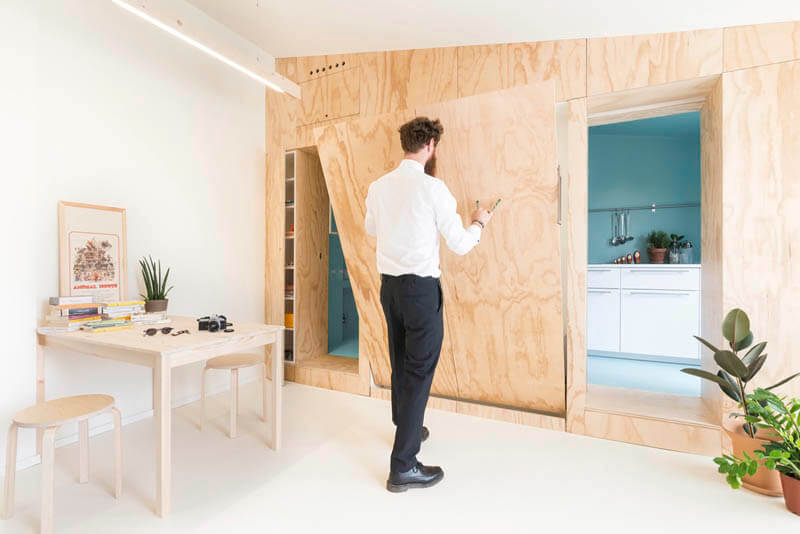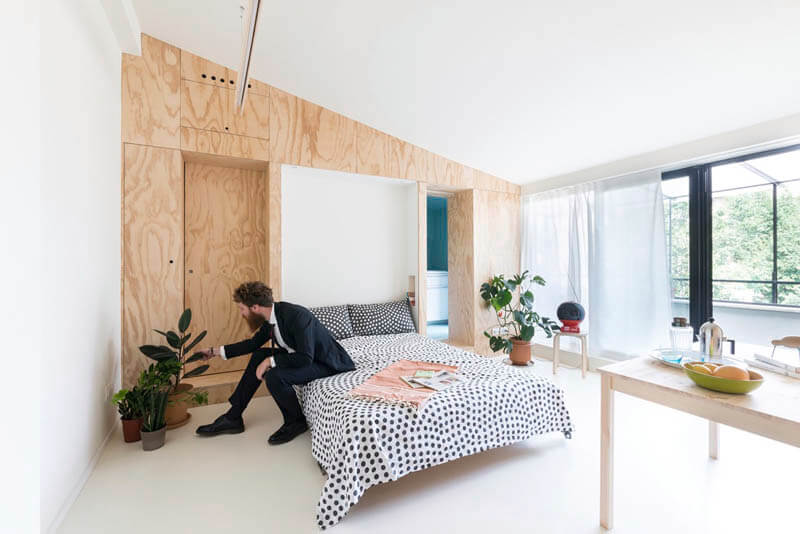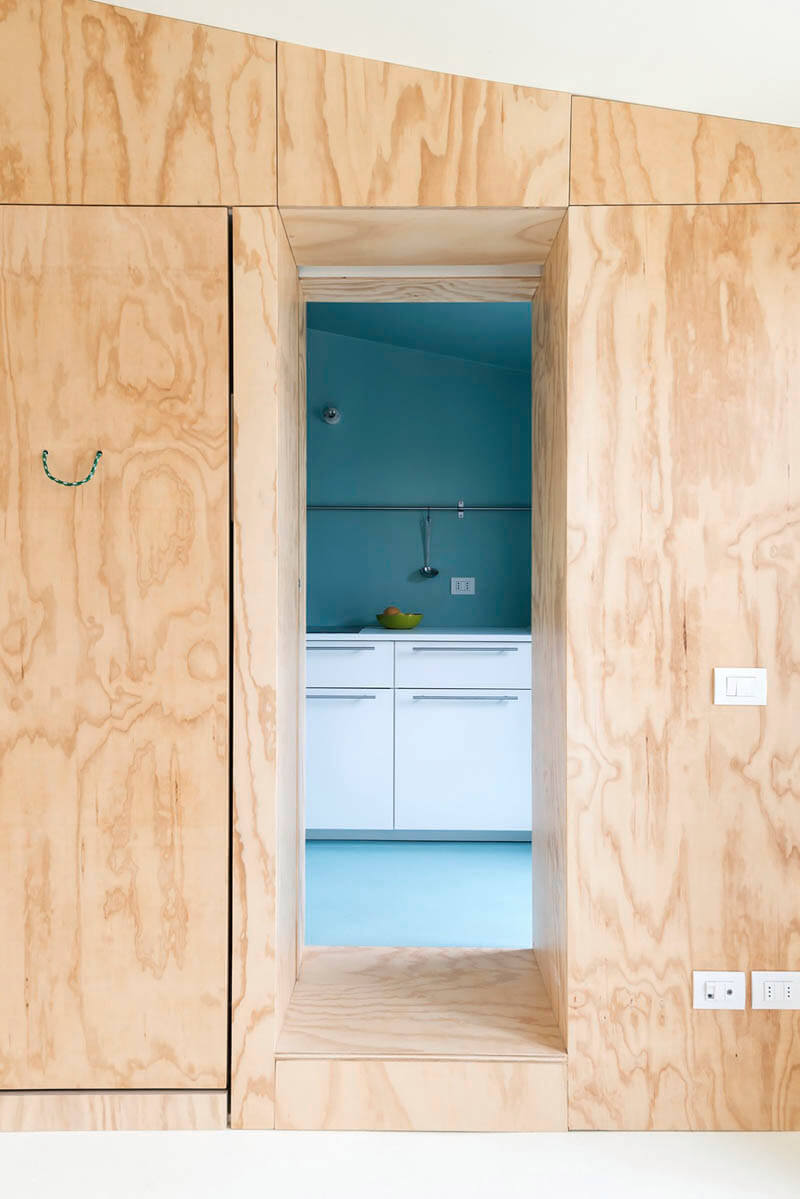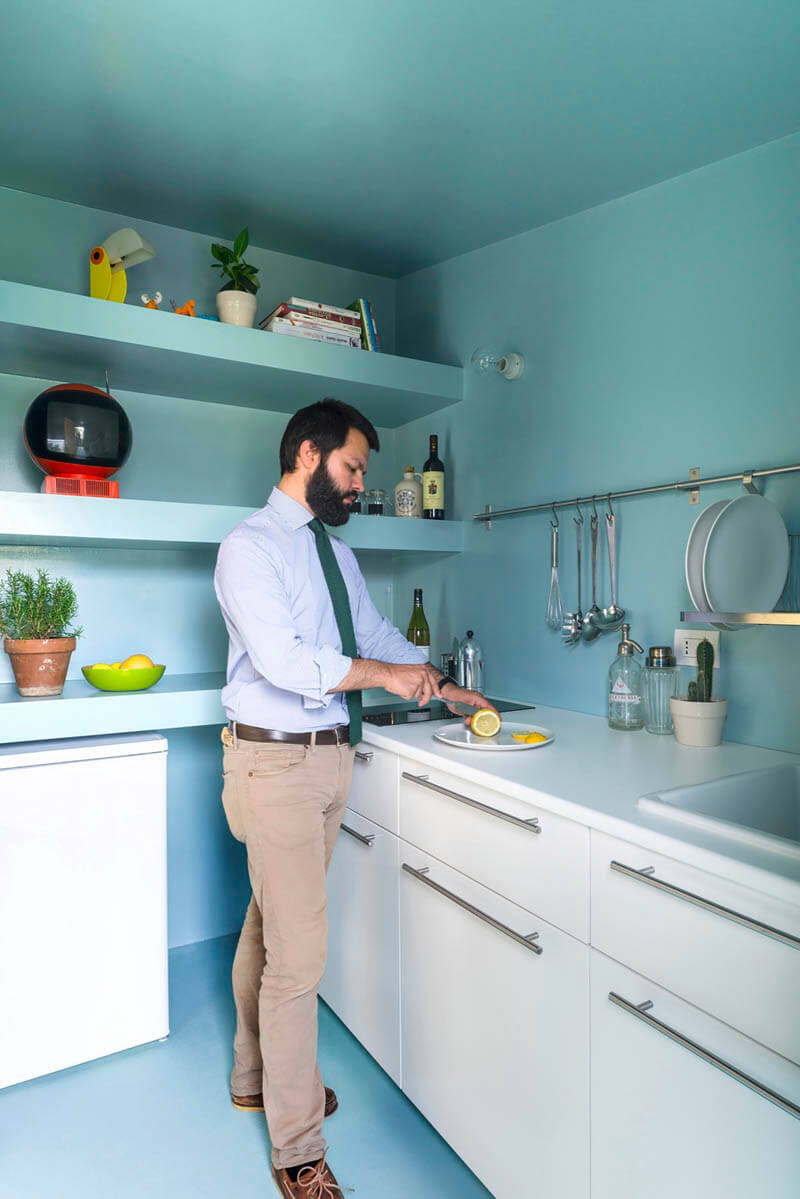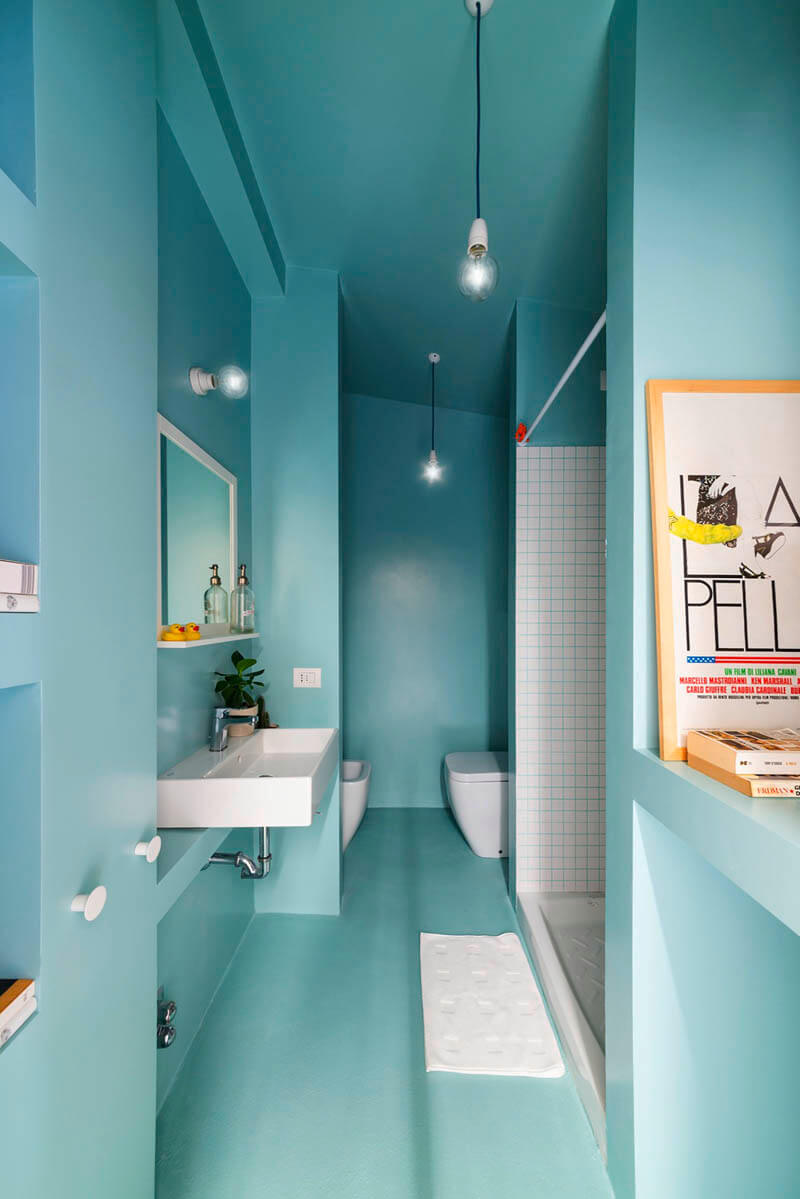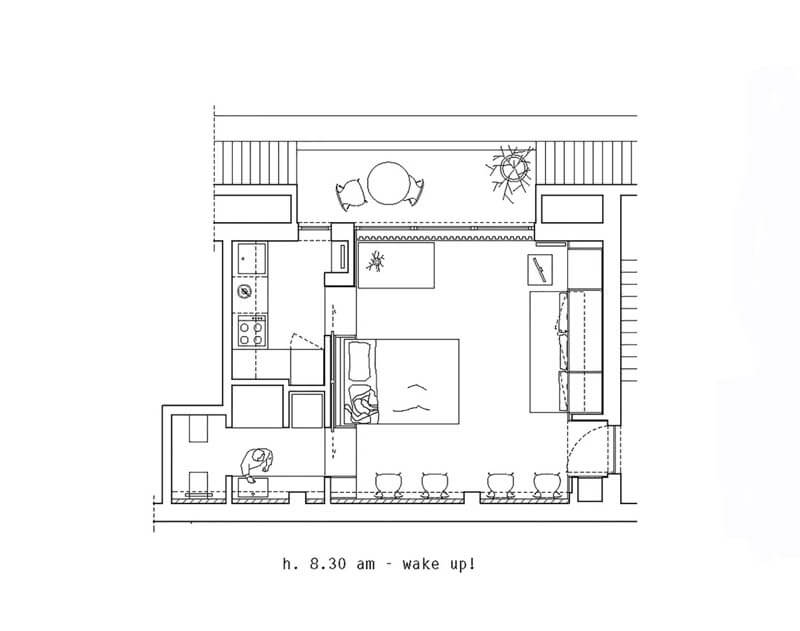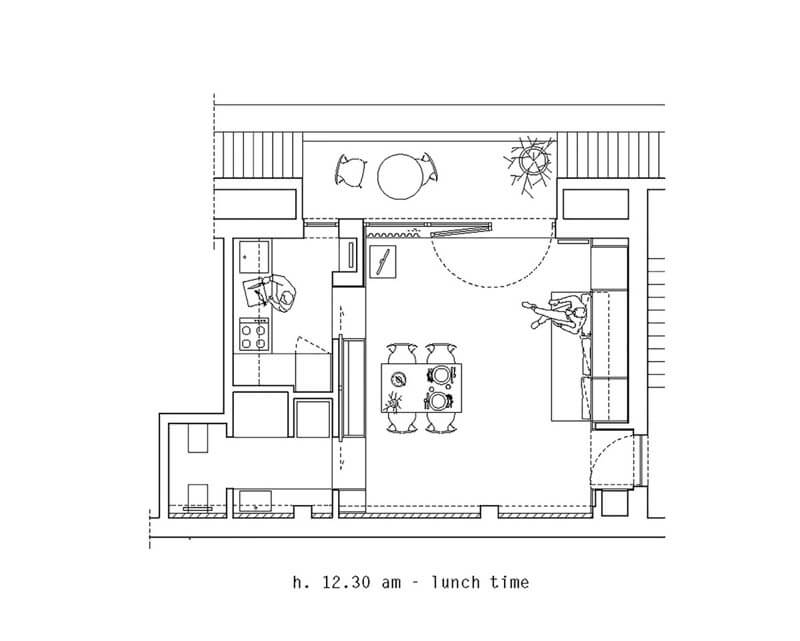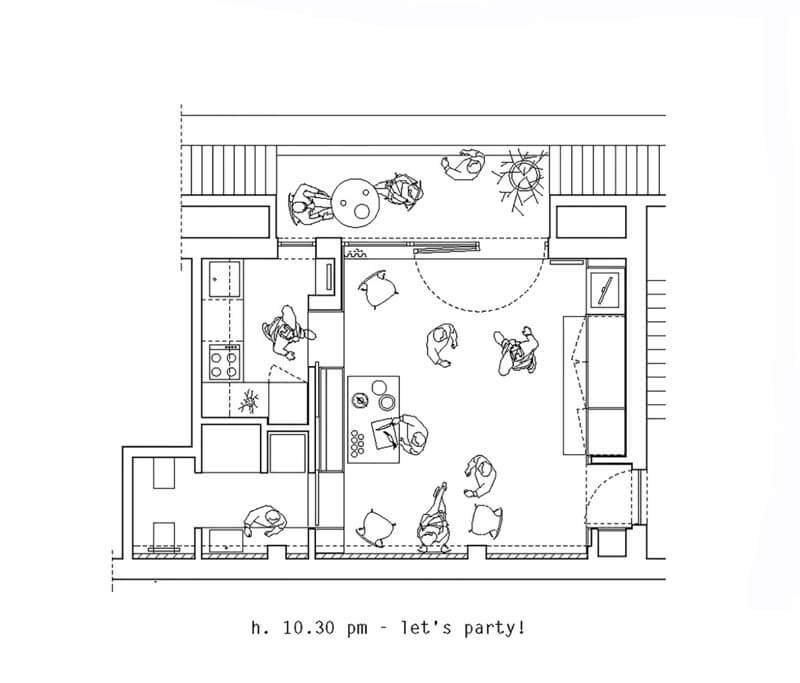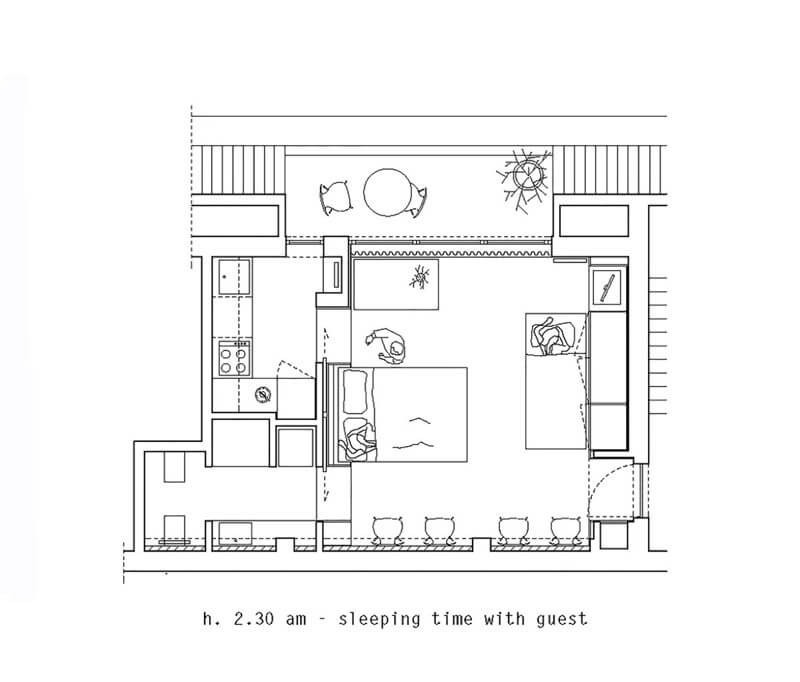 Do you think you can learn anything from this small home design?