Solstice is a shape-shifting wooden clock designed by Matt Gilbert of the London-based studio Animaro. For me, this clock is more like a decoration instead of a functional clock because it is quite difficult to read actual time by looking at its shape. Shapes? Yes, Solstice presents different configurations throughout the day, expanding to its widest form at noon when the sun is at its highest point, and contracting at 6 PM when the sun is near its lowest. Such design is actually a return to our time-based roots, as its design has users rely on its shape and pattern much like we would a sundial.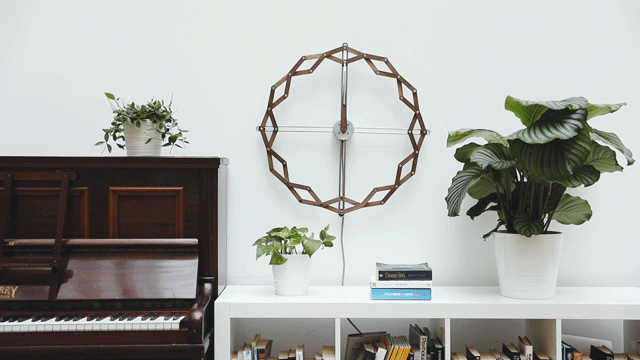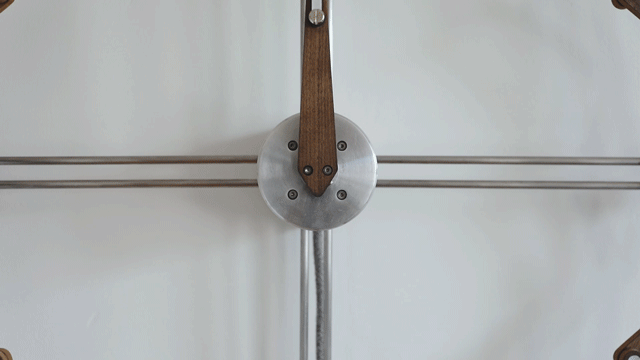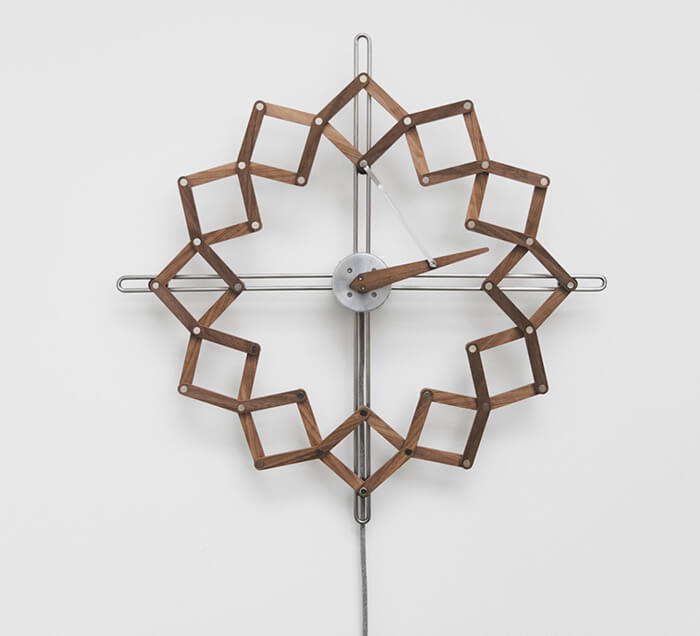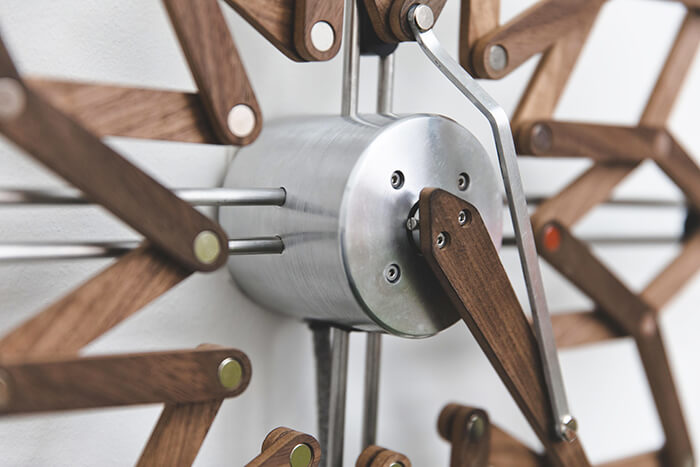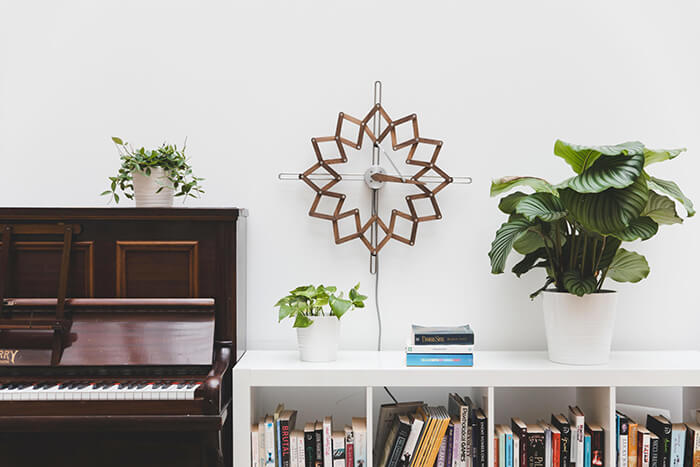 In addition to working as a clock, Solstice has a demo mode. In this mode it completes one rotation every 60 seconds. Perfect for entertaining. You can leave it in demo mode for a few minutes or a few hours or a few months, its up to you. When you switch back to clock mode it will always return to the correct time.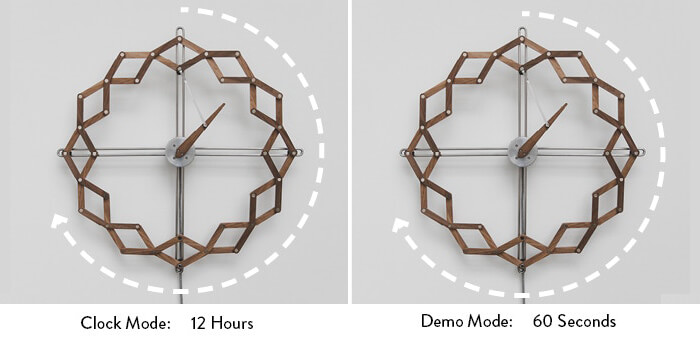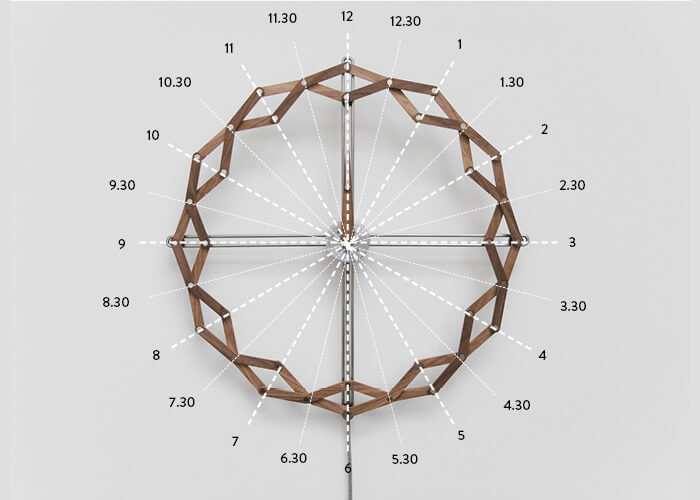 You can pre-order this clock on kickstarter now. But the £450 price tag is a bit pricey for a clock to me. How do you like this fancy clock?