We live in a digital world. Smart phone, tablet, laptop, camera, we have so many digital products need to be taken care of. How many times you are angry at your device which run of juice but you have no place to charge them? Designed by SOOT, the Electropack is a bag system which consists of 3 modular bag of different size and each of them contains a 10,000mAh ultra thin battery. Charge up to four devices at once — from smart phones to tablets, and wireless speakers to smart watches, basically anything that is USB-powered.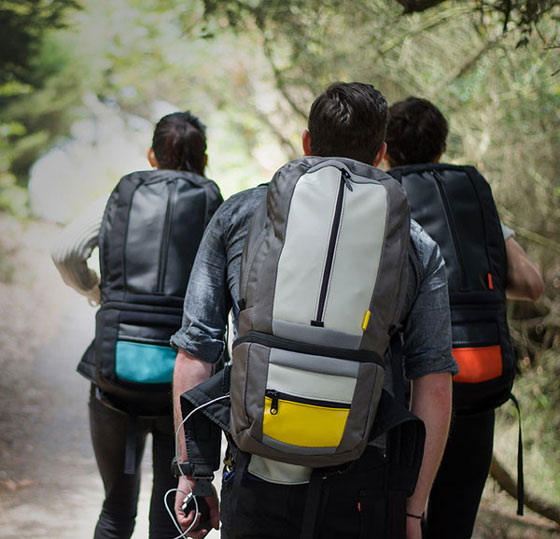 As a transformable bag system, Electropack can transform from a 34-Liter Carry-on Pack to a 10 Liter Mini Messenger and a 24-Liter Commuter. The Mini Messenger is the perfect small pack for quick trips into the city and it also works perfectly as a camera bag. And the Commuter built with a protective laptop sleeve, is perfect for your daily life to work.
Right now, the Electropack is raising fund on kickstarter. If you are interested, you can go over to find the detailed specification.