Getting rid of all kinds of trash in your environment can easily feel overwhelming. It takes a lot of work, and let's face it; It's not very fun work. It can also get extremely pricey and become an unnecessarily stressful situation, and you probably don't want to spend your time stressing over trash, so what to do? We're going to provide you with a number of tricks to make cleaning up a lot easier and cheaper!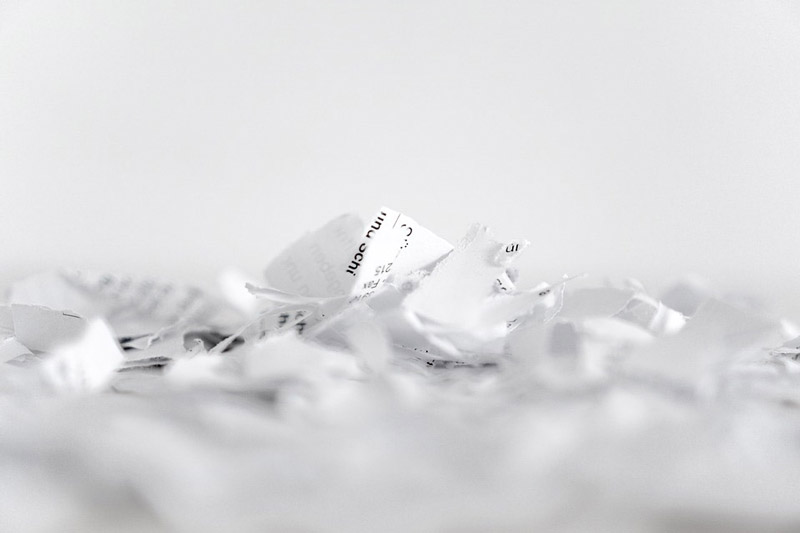 Repurpose what you can
You might be already doing this in the most common ways— saving an old pickle jar and using it as a container for example is something many people do, and for a good reason. It saves you money and it works great, but how about we take it further.
Do you own old worn-out shirts? Cut them up and now you have brand new cleaning rags! Got an old bin laying around? Turn it into a compost bin! Got some leftover wood from a recent project? Make a simple shelf or look for other clever ideas— the internet is filled with all kinds of DIY tutorials after all. You don't need to be the most creative person to repurpose either. There are many easy ways to repurpose— like the previously mentioned pickle jars— so don't be discouraged.
Get crafty! Possibilities are endless, so many things can be repurposed and be useful again even when they no longer serve their original purpose. Repurposing is fun and it's cheap— if not completely free. Oh, and it's good for the environment too, which is always a plus.
Hire Professionals
Maybe you want to just lay back and not worry about trash at all? Well, hiring a professional could be a great option! The services provided at Bin There Dump That give you an idea of how you are able to get a dumpster by the size of your choosing. You should look up companies in your area that provide these services and have them come get the trash whenever you want. You'll find that this option is simple and surprisingly cheap.
You can just rent a dumpster! Throw away what you want and let the professionals take care of the rest while you relax. This is a great way to get rid of any trash that you just want out of the way fast and efficiently. The great thing is that it doesn't matter if you are just cleaning out your storage room or garage either, they offer smaller dumpsters for smaller cleanups as well.
Looking up your local dumpster rental could be a great option and worth the money spent if cleaning things fast and with no hassle is something you would prefer. Just choose the dumpster size according to your needs, big or small. Then just wait for it to arrive, since you don't have to worry about moving the dumpster either, the company will handle that. Stress-free cleaning at its finest!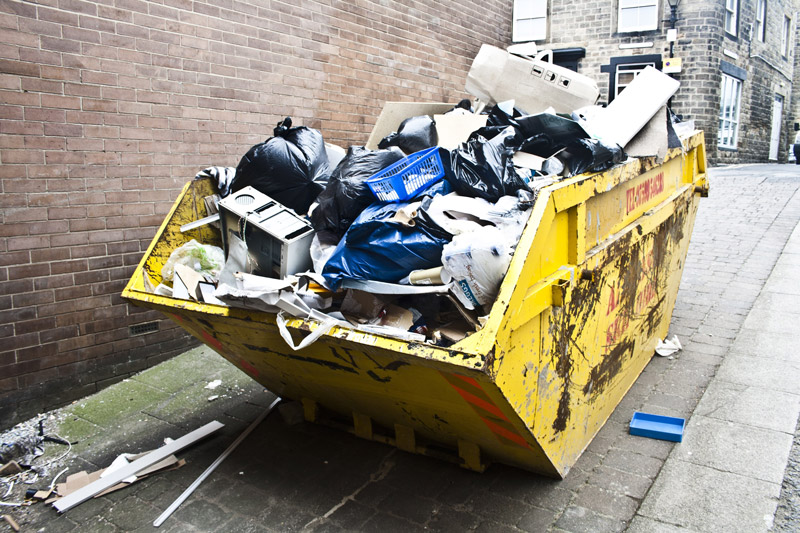 Donate, Donate and Donate
One man's trash is another man's treasure. Books, stationery supplies, clothes, even old towels can all be donated. Check if your local schools and animal shelters accept donations— they usually do, and head over to give away things that you don't need to those who do.
What many people don't consider while donating is that you can donate construction waste as well. Kitchen cabinets, sinks, bathtubs, and refrigerators are all things that can be donated, just make sure they are clean and in good and usable condition. And don't forget windows and doors either. You could also donate that leftover wood if DIY projects aren't to your liking. Keep in mind however that exposed nails and other safety hazards should be removed before donating.
Donating can be very beneficial in cutting expenses when it comes to waste and it's easy to do. It's truly a win-win situation. So if you are finding yourself either cleaning your closet or renovating the whole kitchen, consider donating what you can. You won't be stuck with waste and you won't break the bank.
Dealing with trash might never be the nicest of activities, but it can be easy and cheap. These tricks will help you significantly when getting rid of the trash while doing it the stress-free way of course. Repurpose what you can, let professionals help you, and donate what you can. These are tricks that don't require a huge amount of work and the benefits are significant. You will have a clean environment in no time, you won't suffer financially and you can finally relax.