Studio apartment is quite popular these days, especially in large city. Having everything in one small room needs a lot of considerations. However, different home owner will design their home based on different needs and life style. Like the one in today's article, the place is a sophisticated white and brown tonal studio with a daring glass bathroom design. Seriously, not even frosted glass, the bathroom is located at the entrance, with clear glass.
Besides the unusual bathroom design, I guess the owner doesn't really cook or neither need to work from home. Because the whole room is fairly empty/open. Built-in blocks of storage, varying floor height and design elements define zones within the small layout, from a raised bedroom platform with a headboard storage wall to a glass screened kitchen with wraparound track lights.
Visualizer: 吴 振宇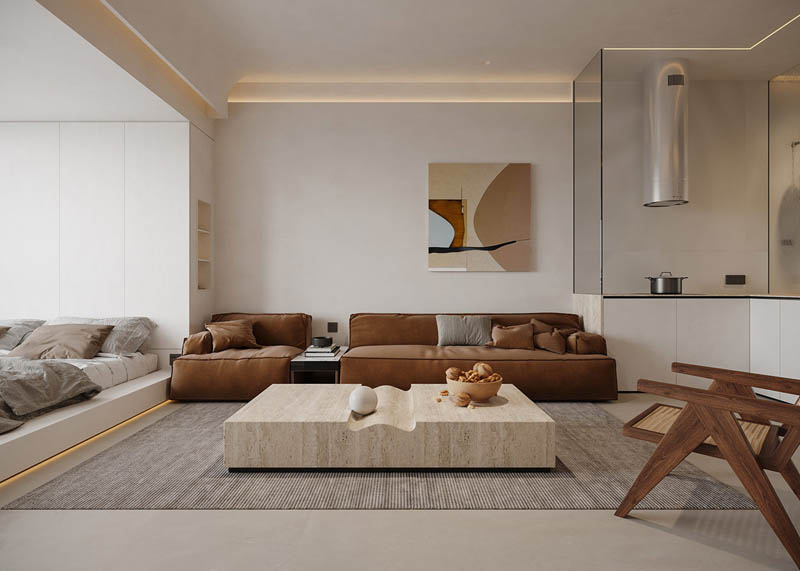 A unique coffee table creates a wave of interest through the central lounge space. A unit of shelving is recessed into the side of the headboard storage wall. The decoratively backlit shelves work double duty as a wall light next to the sofa.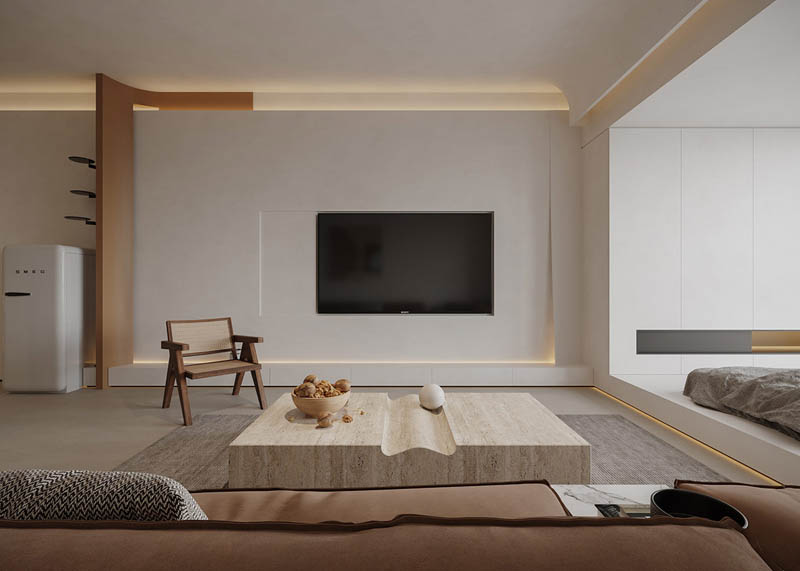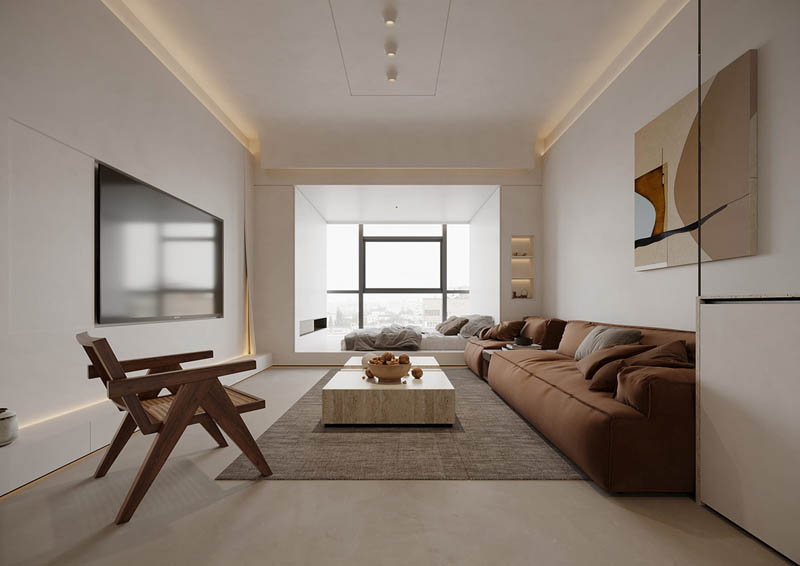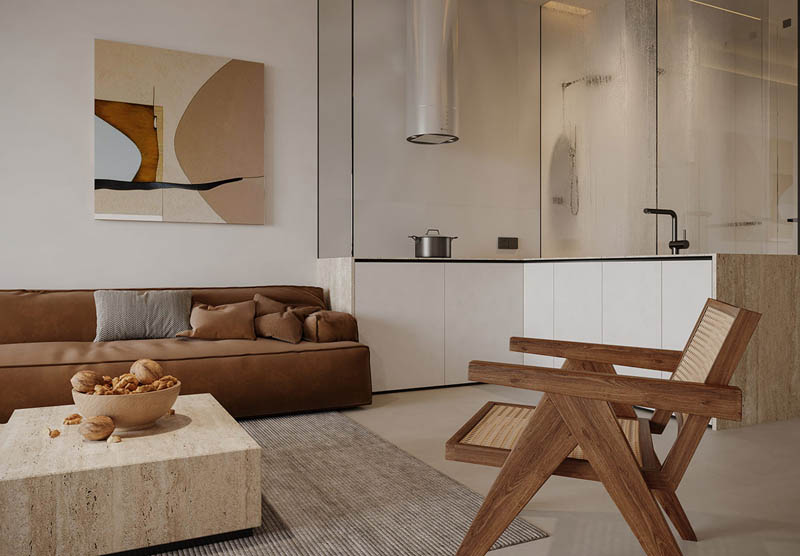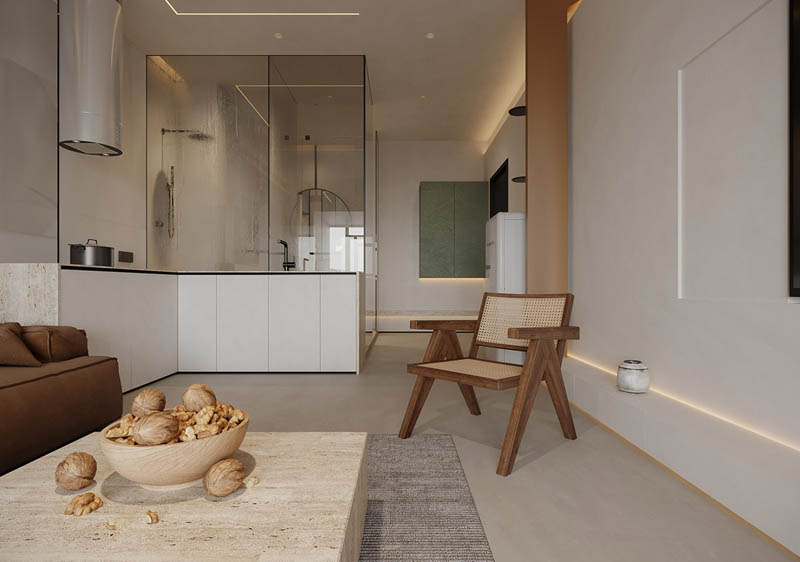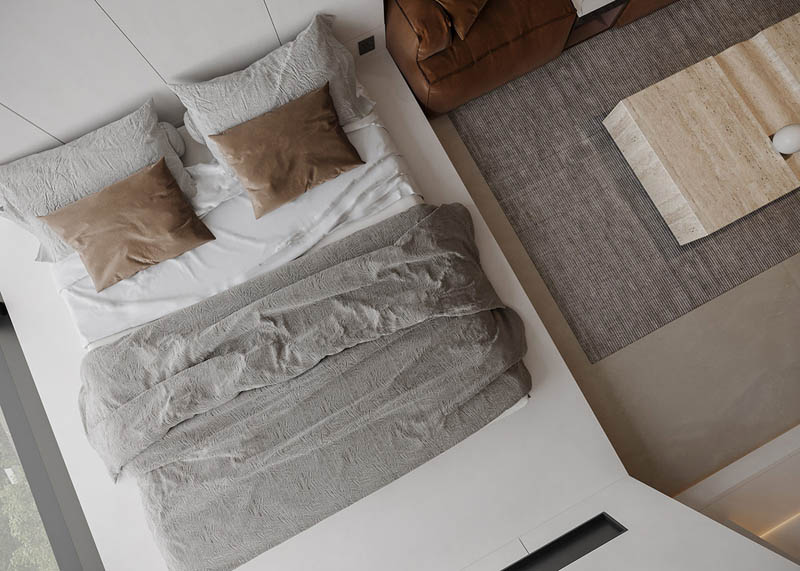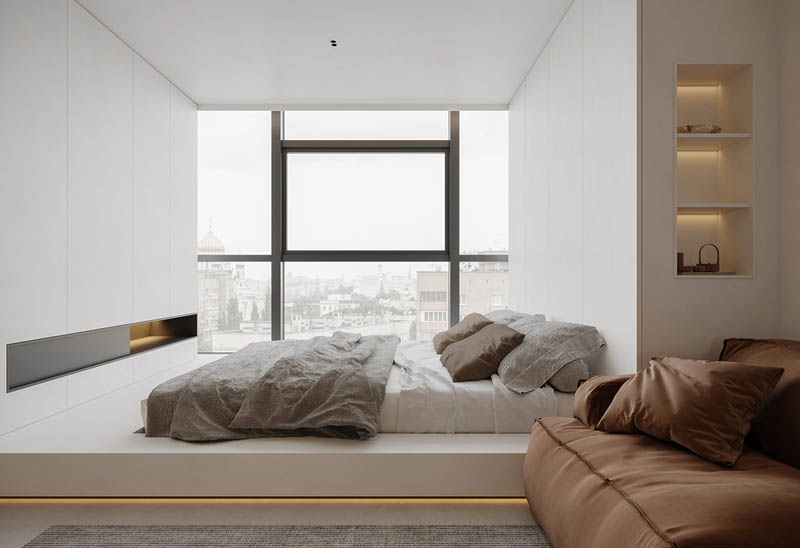 The L-shaped kitchen layout divides the general living space from a glass wall bathroom design.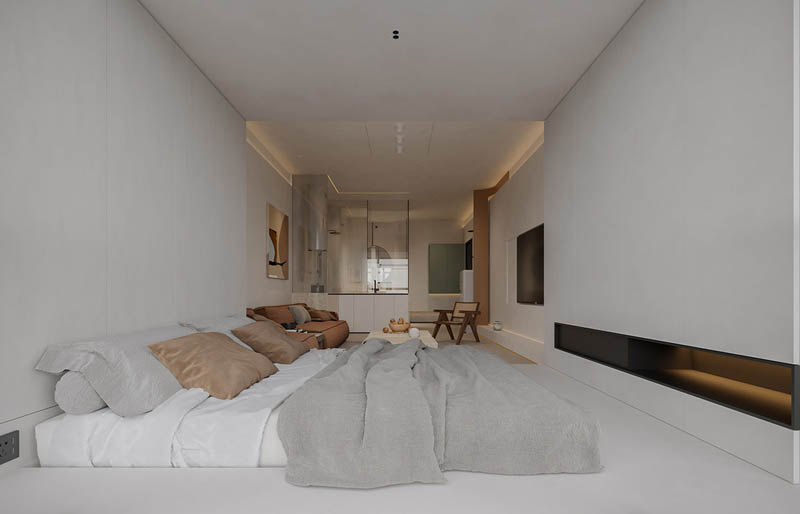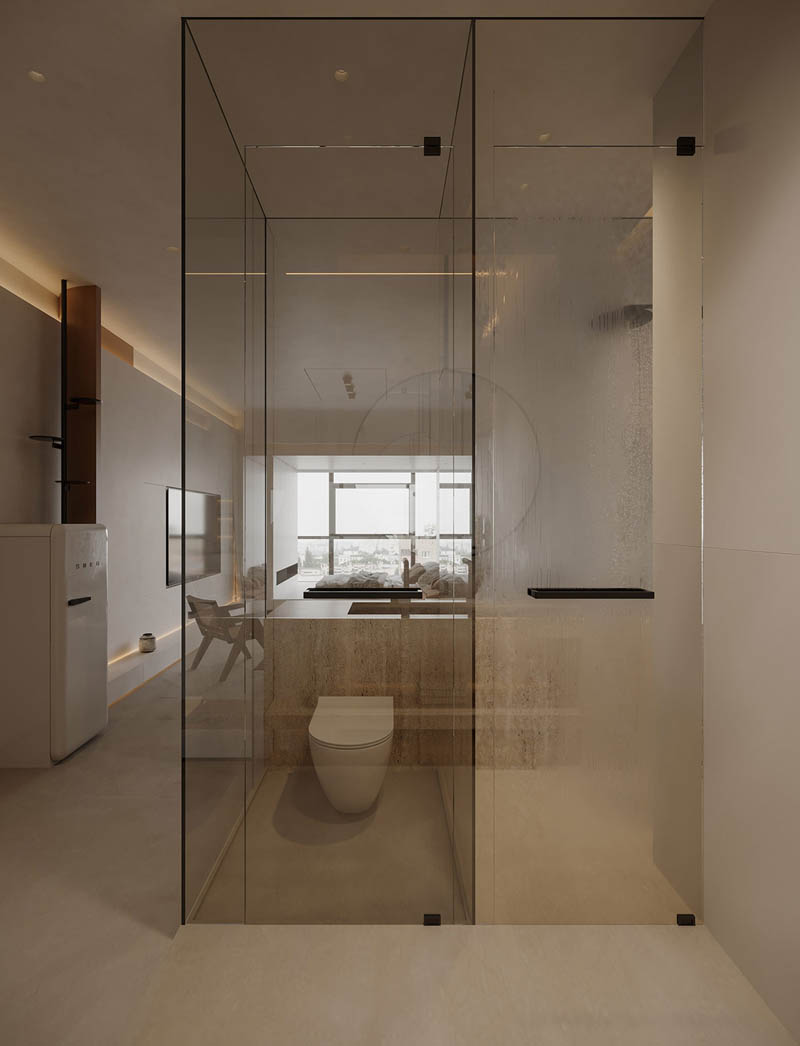 A round bathroom mirror drops a bold black accent above a bespoke cream stone vanity unit. The stone vanity cuts through the bathroom's glass wall to form an outer shelf for the entryway.