Star Wars fans, here are some fun decorations, fun-filled Star Wars Terrariums, to place on your desktop or bookshelf. These fantastic terrariums were made by Minnesota-based artist Tony Larson. To create these novelties, Larson placed adorable plastic figurines, including Yoda, R2-D2, and an Ewok, into glass containers and surrounded them with hand-carved terrain and custom, fake landscapes which require very minimal maintenance. It will definitely be a little something to spice up any room!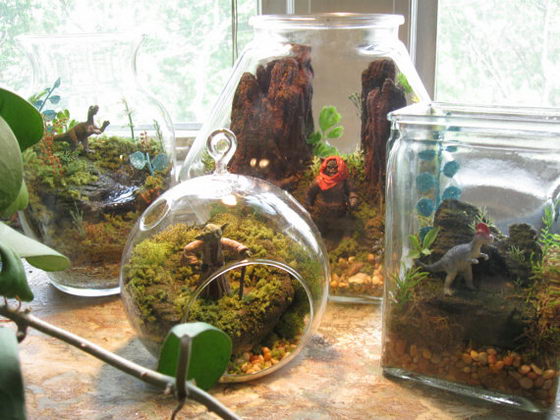 1. Yoda Terrarium
This beautiful hanging glass Terrarium is approximately 5″ around and can be hung from a wire or set on a table with it's flat bottom. You will love this one of a kind conversation piece. Contains an adorable vintage Yoda figure, hand carved terrain and custom planted landscape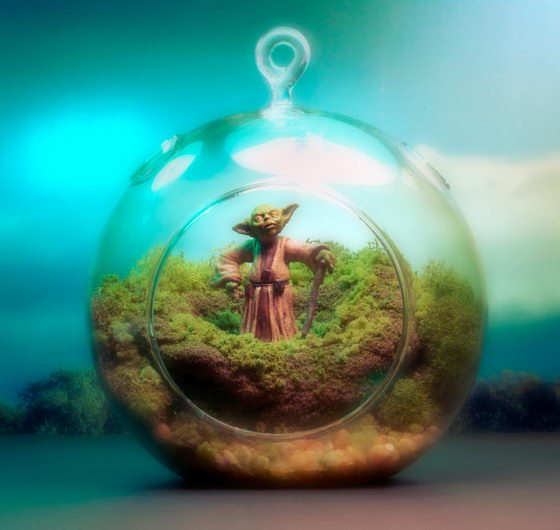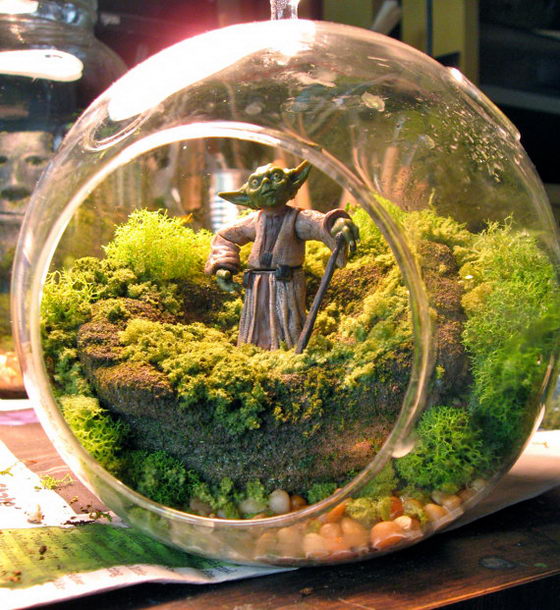 2. Mini R2D2 on Tatooine
The scene is enclosed in a 7″ tall glass terrarium. Features an R2D2 figure and rocky desert terrain.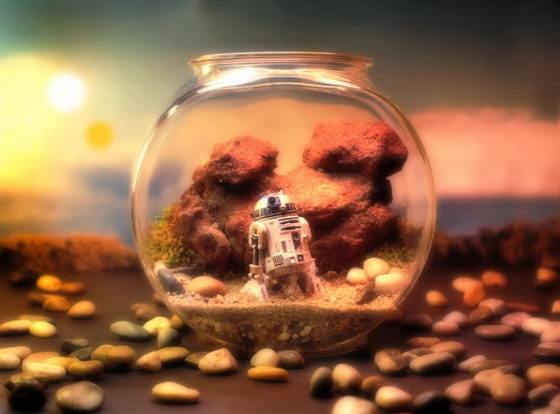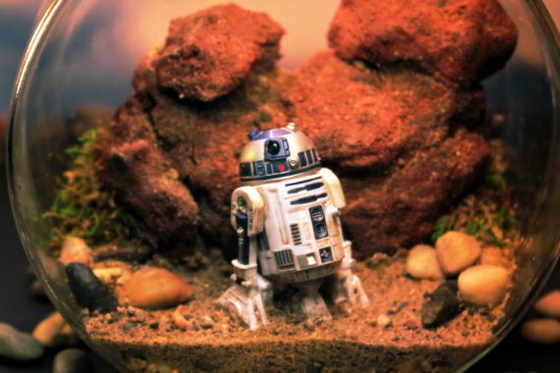 3. Ewok Terrarium World
This Terrarium World contains an adorable vintage Ewok figure, hand carved forest terrain and custom planted landscape. All contained in an 8″ glass container.