Brighten Your Life with Our Top 4 Unique Table Lamps
Lighting plays an important role in our homes, whether we want to set the mood, enjoy some quiet relaxation time, or need a bright environment for cooking and working on the computer. As much as possible during the daytime we can make the most of the natural light streaming through our windows. As the nights draw in and winter approaches, a lamp may be the perfect antidote to the dark, creating an inviting, homely ambience.
Here are some of our favourite unusual table lamps to brighten your home on those cold, crisp days.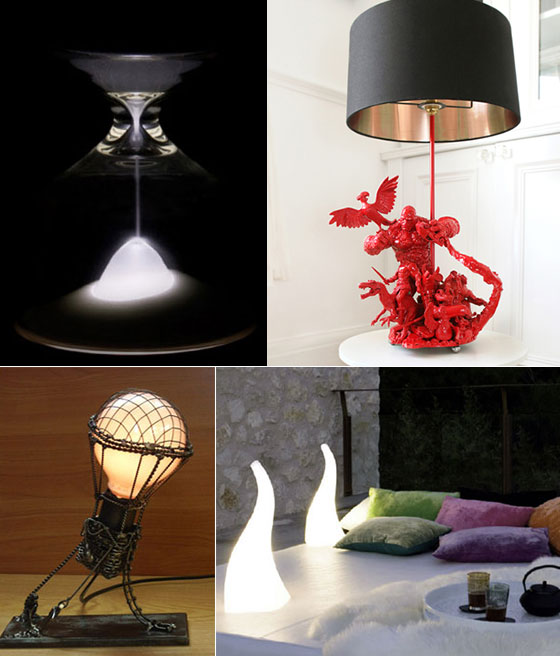 1.Families will enjoy the artistic creations of Evil Robot Designs, who use some of our favourite action hero toys, moulding them into shapes to form the lamp base. Toys can either be chosen by the buyer, or you can select a table lamp that has already been crafted to add a fun and unique accessory to your home. Children and adults alike will spend hours gazing in wonder at these special designs, which boast intricacies that have to be seen to be believed. [source]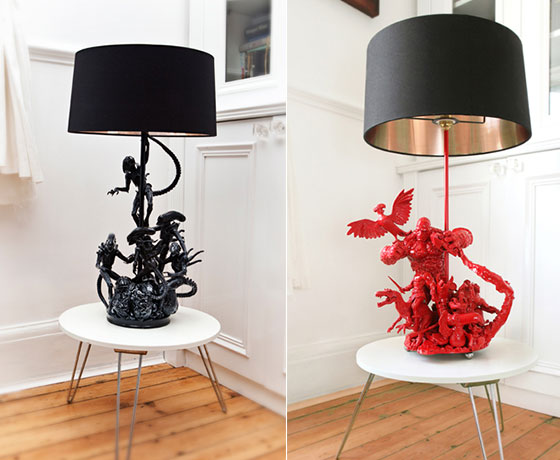 2. Bring a little piece of Russia into your home with steampunk inspired table lamps made in Moscow. Providing a centrepiece in your room, the lamps look almost like electricity pylons, radiating light and giving a contemporary feel that will complement uncluttered spaces. Those looking for the shine of modernity amid their living spaces should look no further. [source]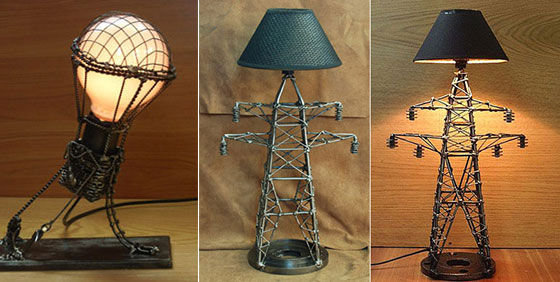 3. Bedside lights come in all shapes and sizes from those that wake us up gradually on dreary early mornings to those that are purely for shining a spotlight on our bedtime reading. University graduate Vanessa Hordies created a lamp called 'Night Night', with a wooden base and glass top. Shaped like an hourglass, users simply have to push a button, invert the glass and the lamp will gradually extinguish over the course of 15 minutes, sending you gently into a restful night of sleep. [source]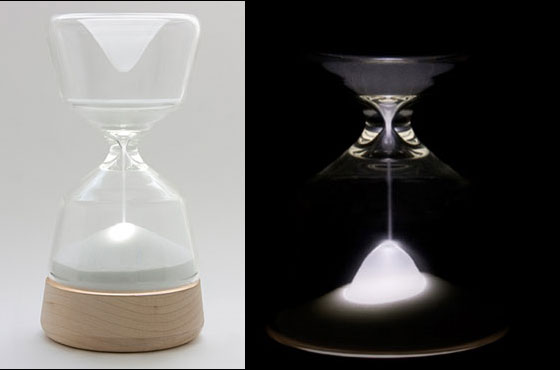 4. Fire is of course a theme we associate with light, so take a look at these flame lights. Originally intended for use out of doors, these wireless structures are cool in the bedroom, glowing to create an almost 2D effect. A selection can be scattered around the corners of a room and they are freestanding so don' t need to perch on tables. [source]