Located in Haidian District of Beijing City, the owners of the Starburst house are a young couple with a young son. The master is a software engineer who usually works at home. He loves a simple and brisk style. The mistress is an editor of architecture books who longs to have a corner dedicated to allowing her to concentrate on her writing.
However, it is not easy to achieve that in the city like Beijing with super high living cost. The best they can get is a 116 square meter place with a uncommon slanted ceiling. It is a challenge due to the different ceiling height but the architecture studio insisted (HAO Design) it was actually its most beautiful area, and courageously proposed to preserve the ceiling. To save this "beauty", the design and engineering stages must be extremely accurate in order to prevent huge losses that may arise from the smallest discrepancy.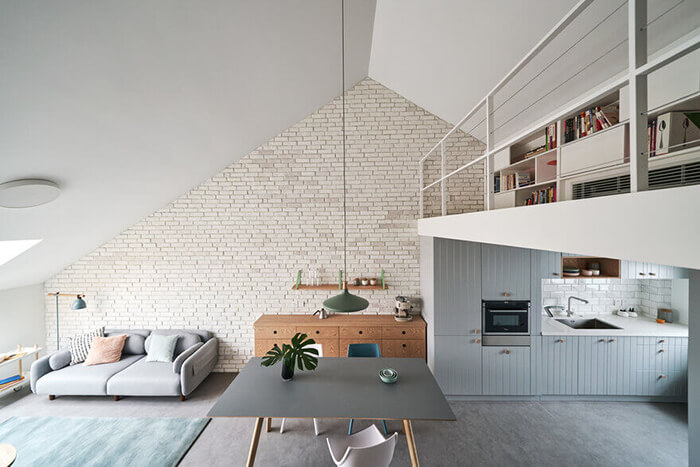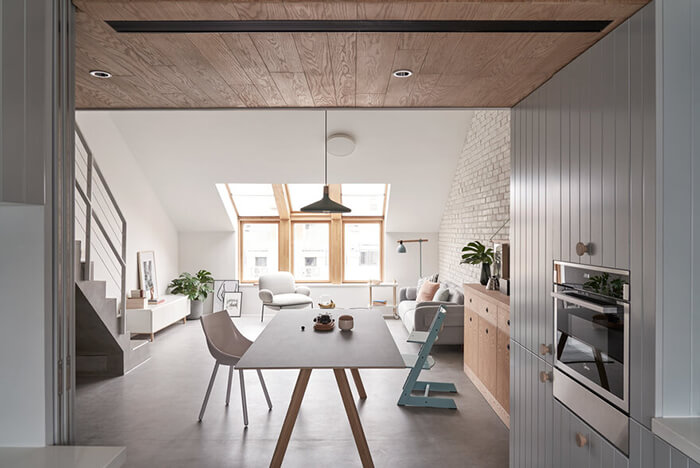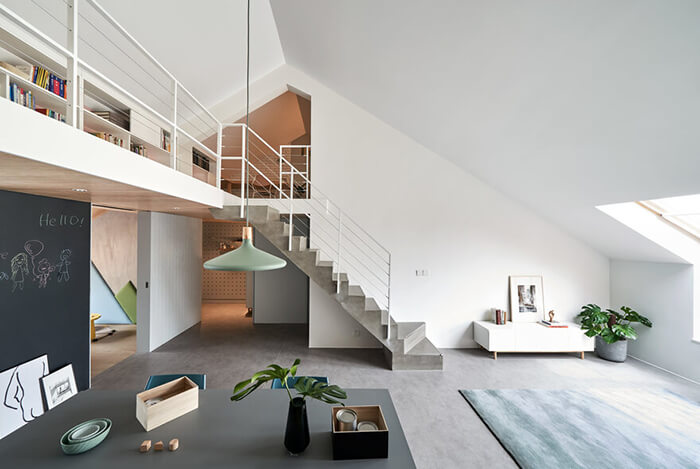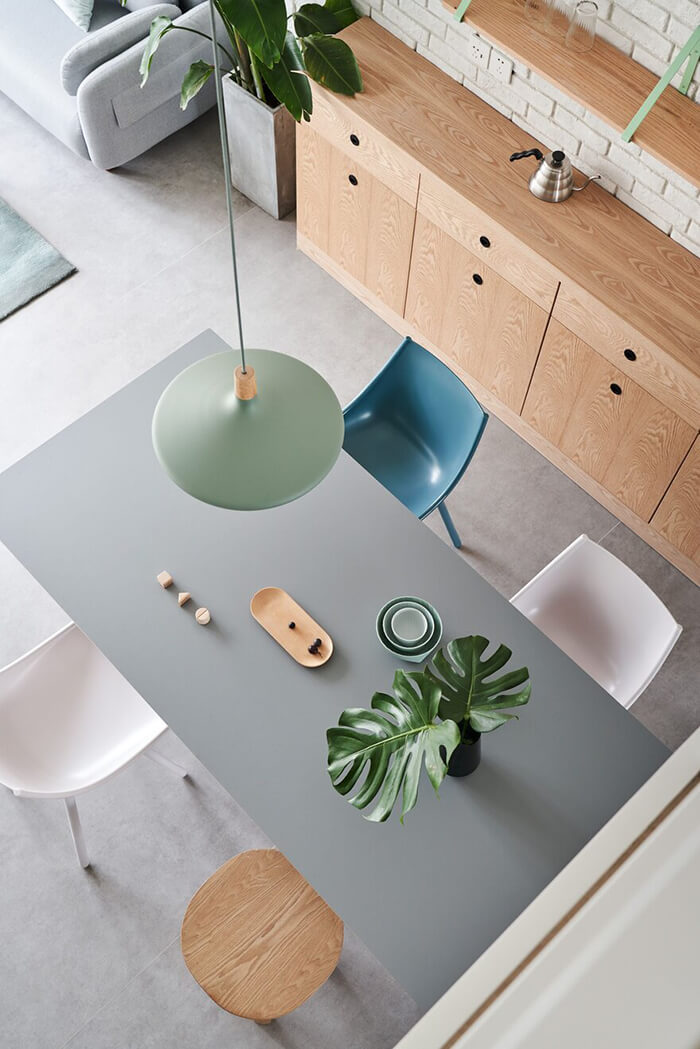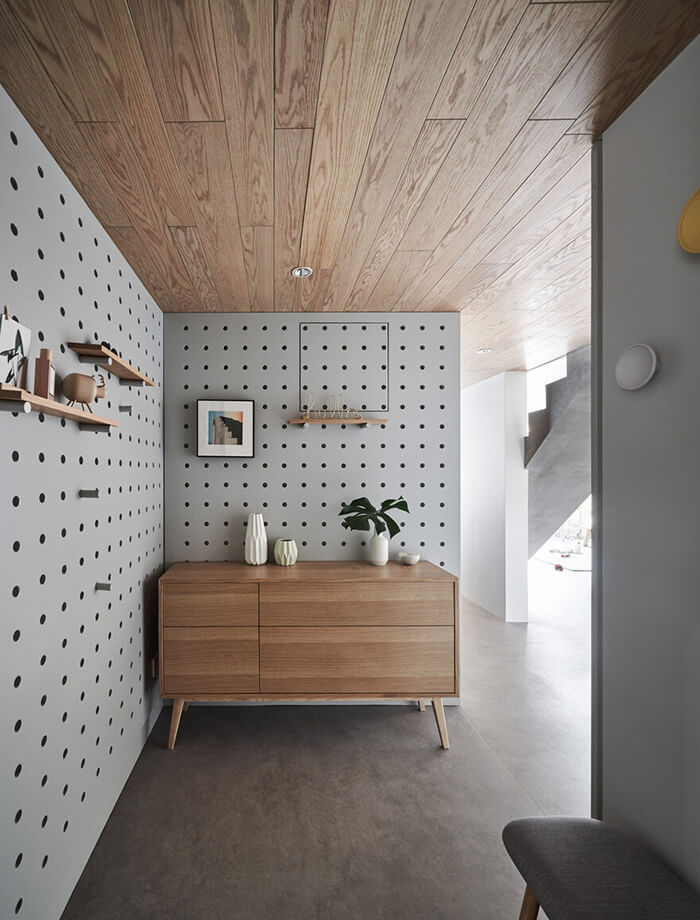 The open style common space and the sliding door designs of kitchen and children's room can flexibly stretch the space, prevent oil and smoke and, when fully opened up, improve the ventilation. Space functionality is defined by the furniture and can change dynamically to make use of the space to the maximum extent possible. The upper floor above the mezzanine is the master bedroom and the study. It is a quiet place for rest, work and reading. The more spacious layer below is the socialization and games space with a higher frequency of activity. The kid room is definitely the highlight of the place for sure. Take a look at the photo below, it looks pretty cool. However, if I have choice, I will still avoid such slanted ceiling place. How about you?