As a designer, I know how much time I spend on looking for a proper image. Sadly, the fact is there are lots of low-quality stock photo sites around. And after tons of times' searching, you still end up with disappointment. To find a site providing high quality images with affordable prices, you always need luck. Recently I found a new royalty free stock photo website, called Stockfresh.com and I want to share it with you.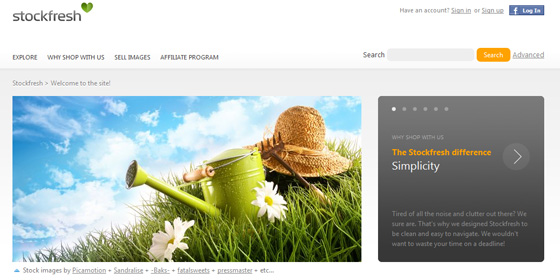 Stockfresh is a new stock photo agency providing high quality stock photos, graphics and vector illustrations at affordable prices through a hassle-free, clean interface. Moreover, their prices are very competitive, starting as low as $1. They have two types of prices: on demand prices and subscription packages, which gives you most flexibility to buy photos at your acceptable rate.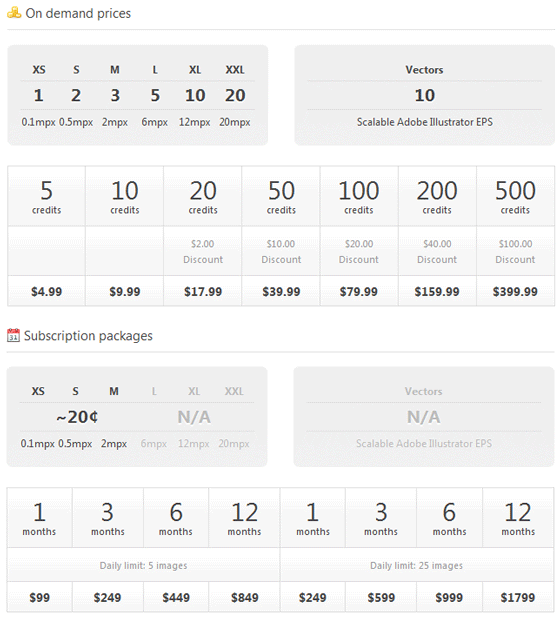 Selecting and buying an image is extremely easy due to their sleek and very usable web interface. You can use the general search to find your images, or use advanced search they provide (type, size, subject, or color) if you have something specific in your mind.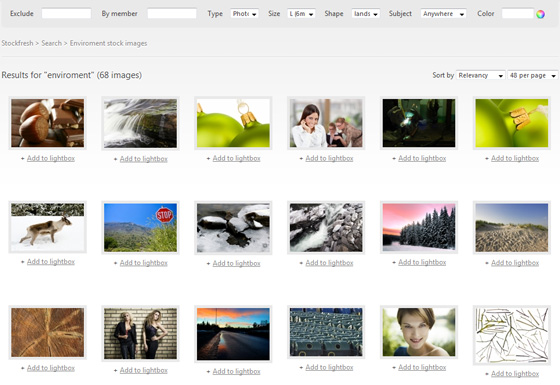 In image detail view, you will not only see the information about the current image, such as dimension and price, but also see some useful related images like "images in the same series" and "similar images" provided by system to improve your searching experience. So if you are looking for stock photo and vector, give stockfresh.com a try. You might find it convenient and helpful.