Stunning Vertical House in Dallas
Located on one of the few lots in Dallas elevated enough to enjoy a view of the downtown skyline, the five-story Vertical House is a stunning contemporary house designed by Miro Rivera Architects. Characterized by clean lines, sheer glass walls, and sculptural sun shades, this five-story Vertical House rises dramatically above the treetops and offers an intriguing counterpoint to the tropical ambiance of its forest-like setting.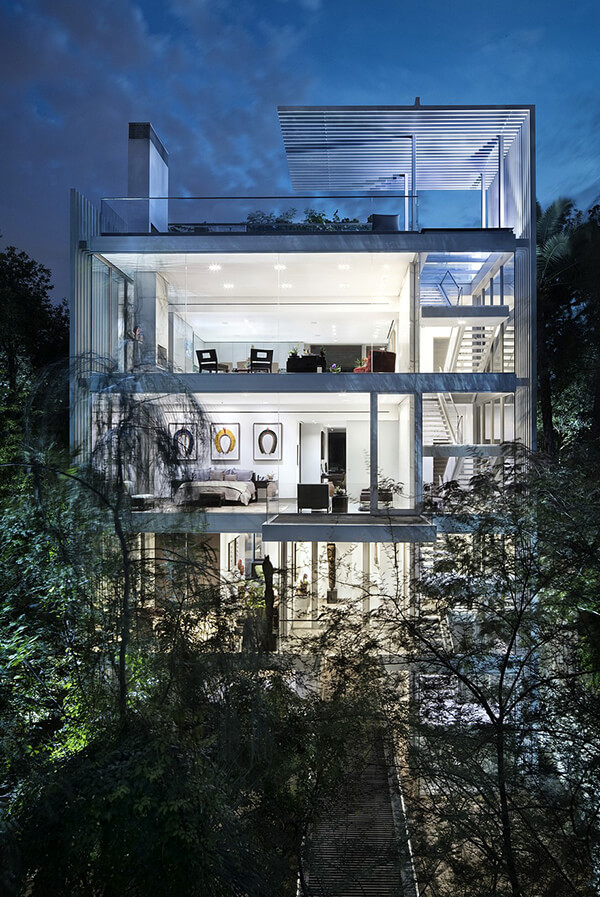 Moving vertically through the house from the entrance, every major space is immediately accessible from a glass-enclosed stairwell. The subdued material palette throughout the interior consists of white walls and polished concrete floors, with a continuous accent wall of bookmatched Carrara marble that runs the height of the stair connecting all the floors. There are many impressive elements in the design while my favorite one is bathroom. With the water falling down outside, the bathroom becomes a jungle oasis.