Taiyaki Icecream: Adorable Fish-shaped Icecream Cone
Taiyaki, the most well-known fish-shaped cake from Japan has a new birth in New York and surprise sweet lovers around the globe with its brand new look. The modified dessert is made from a different batter to give the waffles a crispier texture and the fish now has a larger mouth to hold a creamy soft serve ice cream, while its tail hides a surprise filling of custard or red bean! This cute fish-shaped cone comes filled with a variety of ice cream flavours, including green tea, chocolate, plain vanilla and black sesame. Moreover, there are many toppings you can choose to customize your special fish icecream, such as sprinkles, fresh strawberries, wafers, and even sticks of mochi glutinous rice pieces.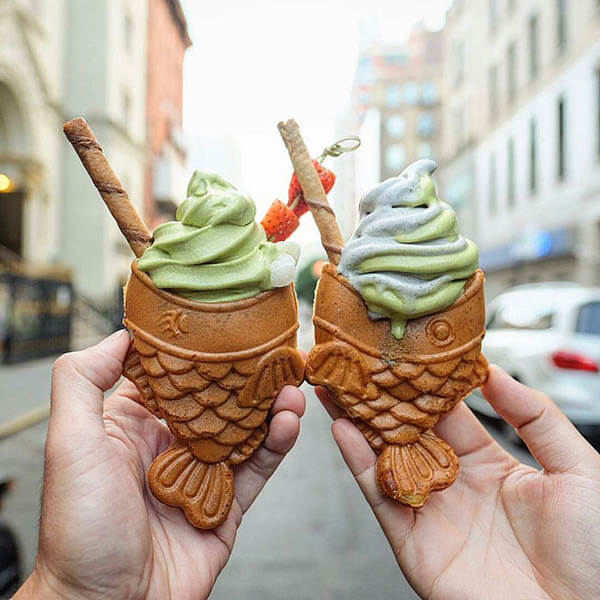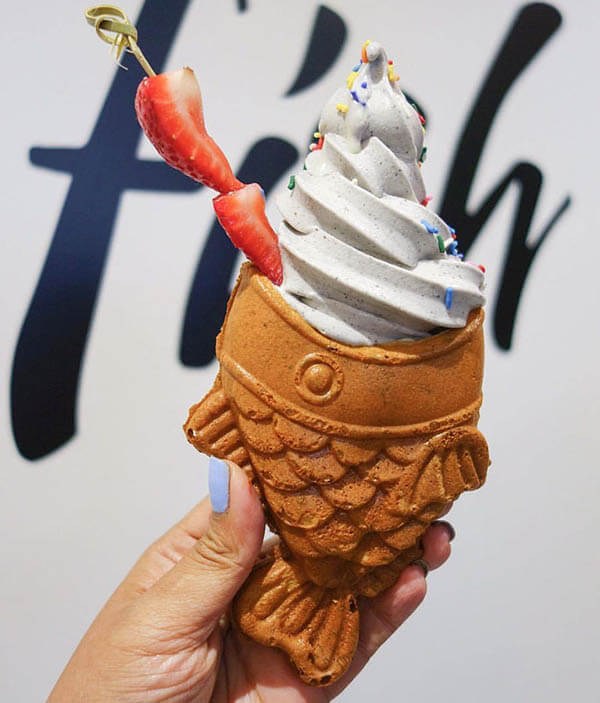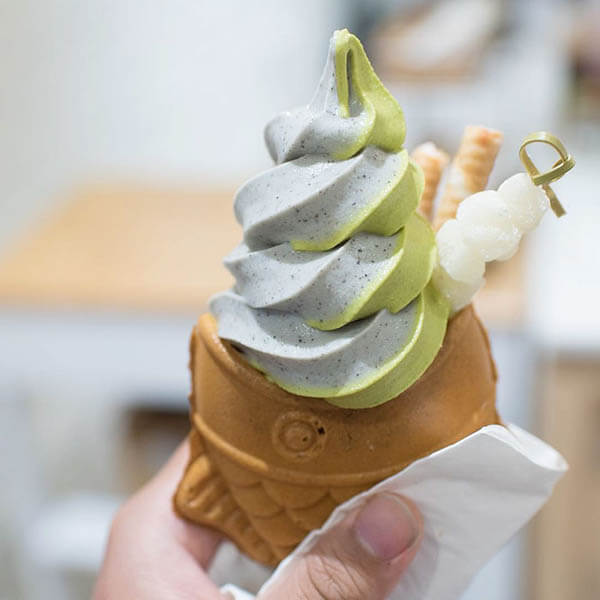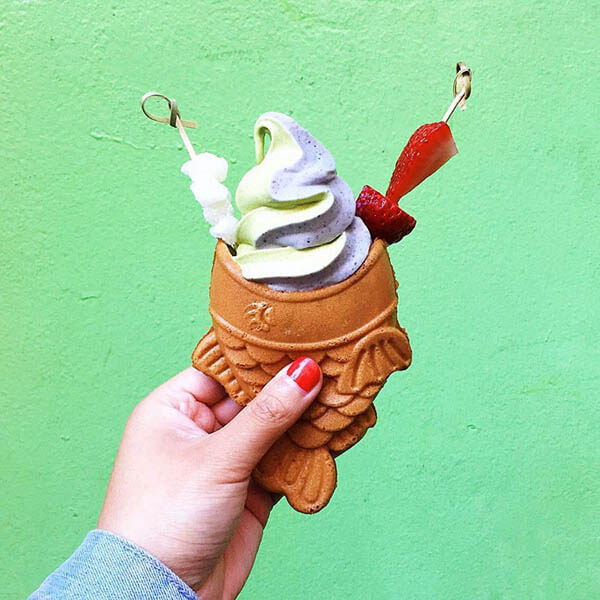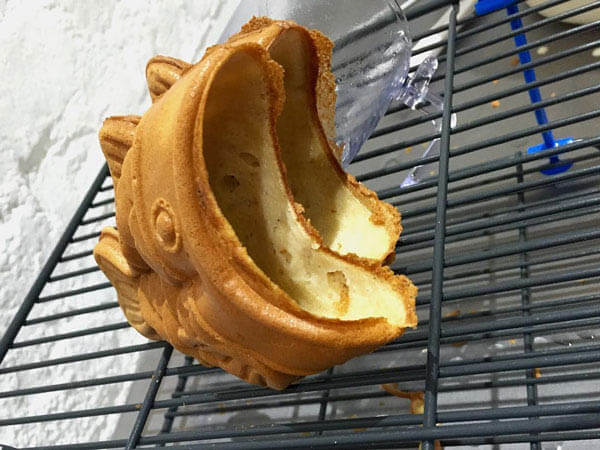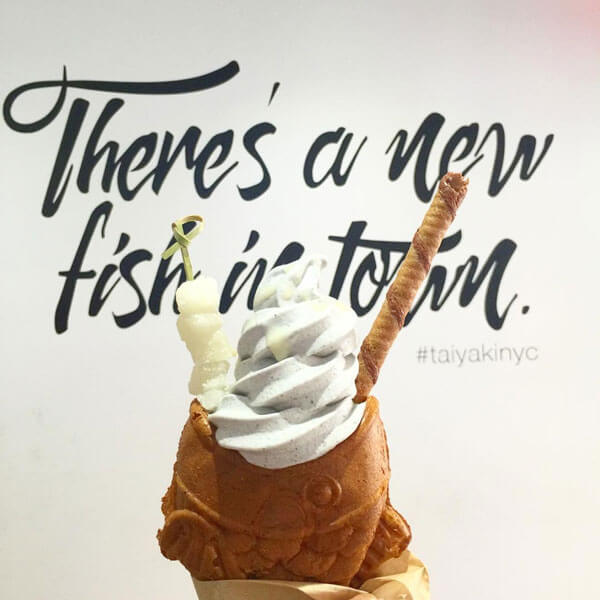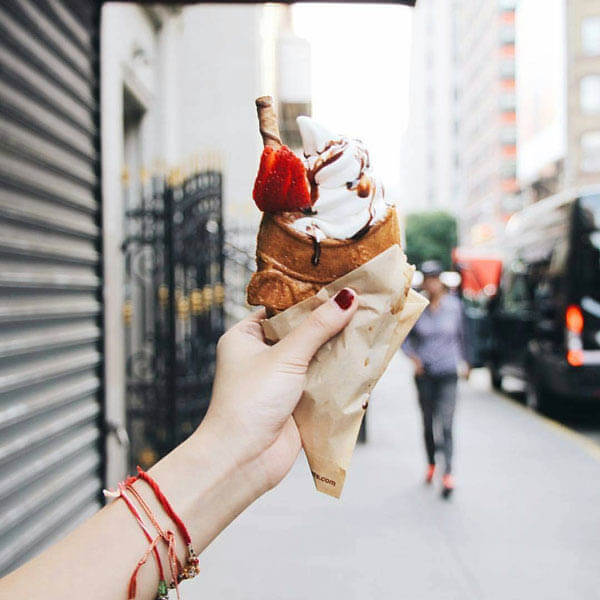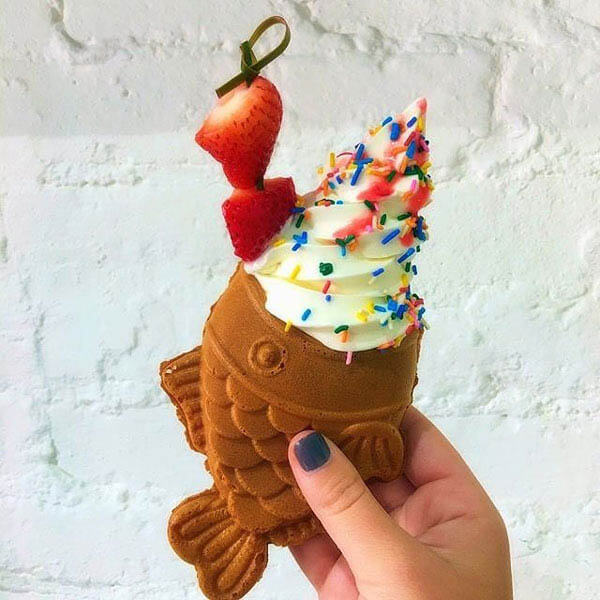 Right now, you can only find the store in the heart of Chinatown and Little Italy of New York City, which means a quite lineup before you can 'catch your fish'. If you are living outside the NY like me, let's take a look at those mouthwatering photos (more on instagram) and wish it comes to our city soon. Don't forget the video at the end which shows you how the cute desserts are made from start to finish.