HONOKA, a design lab of voluntary product designers, is making waves in the design industry with their latest project, "TATAMI ReFAB PROJECT". This innovative series of furniture will be exhibited at the prestigious Salone del Mobile 2023 in Milan, Italy, starting from April 18, 2023.
The project, developed by HONOKA's team of skilled designers, involves reusing discarded Japanese Tatami materials to create a new material by mixing them with biodegradable resin. The team then used a large 3D printer created by ExtraBold Inc. to reweave Tatami mats for modern living, resulting in a stunning collection of furniture that combines traditional Japanese design with cutting-edge technology.
"Tatami mats have been an integral part of Japanese living environments for centuries," explains HONOKA. "They are made from plants that have a natural fragrance and the ability to adjust humidity and reduce odors. Our 'TATAMI ReFAB PROJECT' aims to re-introduce Tatami into modern life by using 3D printing technology. We designed furniture using a material made of recycled Tatami and biodegradable plastic, with the goal of showcasing the beauty of Tatami to the next generation."
HONOKA's dedication to sustainability and innovation is evident in their TATAMI ReFAB PROJECT. By utilizing discarded Tatami materials and creating a new material using biodegradable resin, the team is not only preserving traditional Japanese craftsmanship but also contributing to reducing waste and promoting eco-friendly solutions in the design industry.
The result of the project is a stunning collection of furniture that blends traditional Japanese aesthetics with contemporary design. With the TATAMI ReFAB PROJECT, HONOKA is showcasing the beauty of Japanese Tatami to the world while also encouraging a sustainable and environmentally conscious approach to design.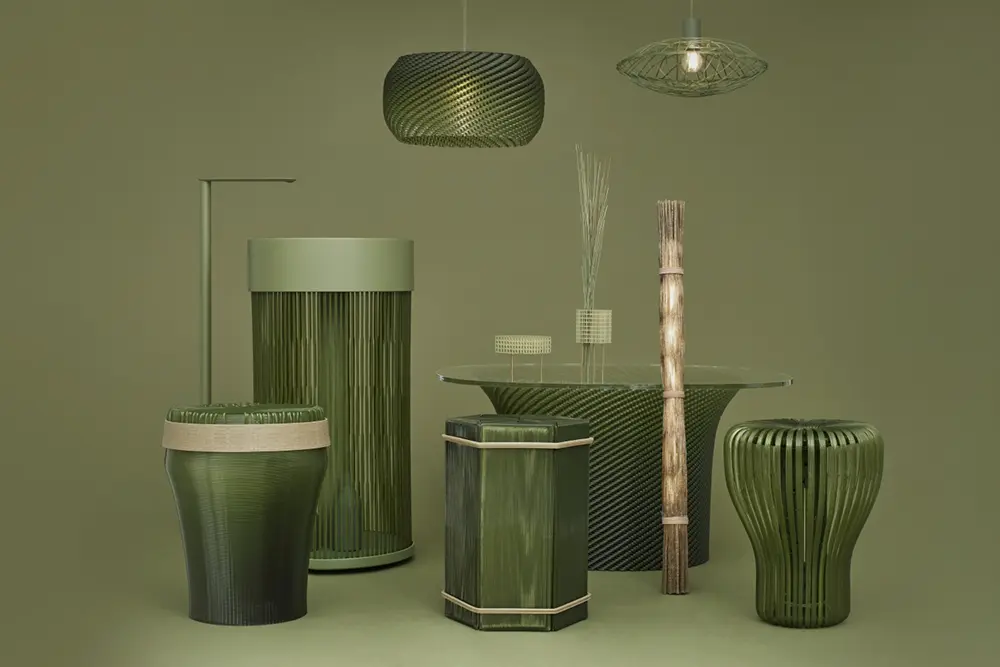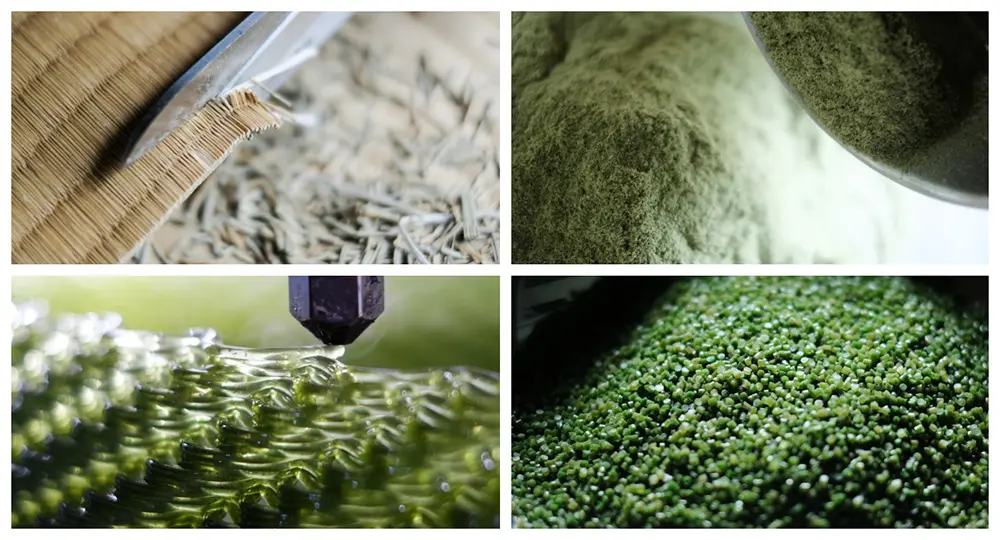 SORI / MUKURI
SORI and MUKURI are knitted tatami-resin furniture. They are traditional Japanese shapes and textures refabricated through 3D printing. The unique knitted structure has a moderate transparency which changes its expression by the angle at which it is viewed.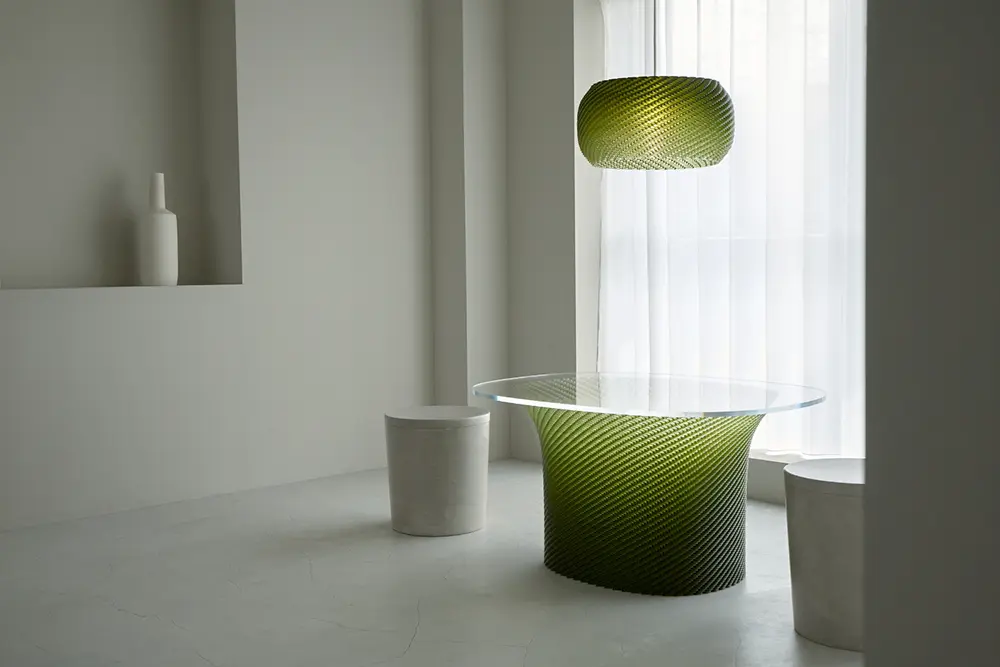 CHIGUSA
Based on the motif of the traditional Japanese "Sen-suji" pattern, this stool combines multiple 3D printed parts.The elastic and durable tatami-mixed resin printed in vertical pattern creates a resilient sitting experience.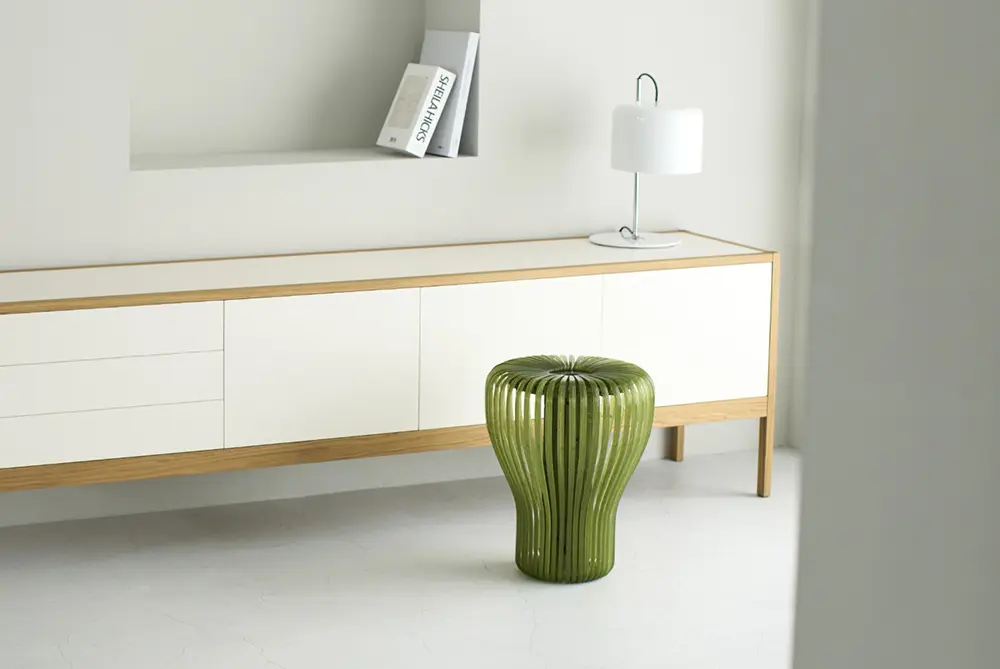 TABA
Lighting designed from the motif of bundled grass. The plant-like shape was made by dripping the 3D printed material. Tatami-mixed resin diffuses the light, while the light spills out through the gaps of the branches.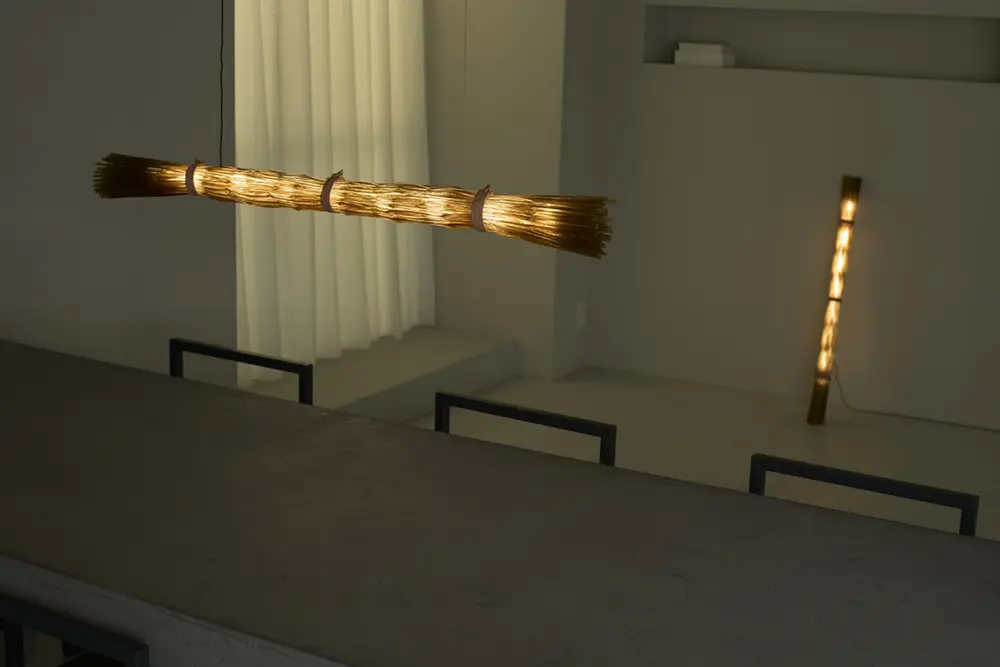 TACHIWAKI
Self-standing basin in which the body is made of multiple stripes, inspired by the Japanese traditional "Tachiwaki" pattern, used in Japanese Kimono. This pattern is created by controlling the purging speed of the 3D printer, allowing to create an unique expression which is new to the bathroom industry.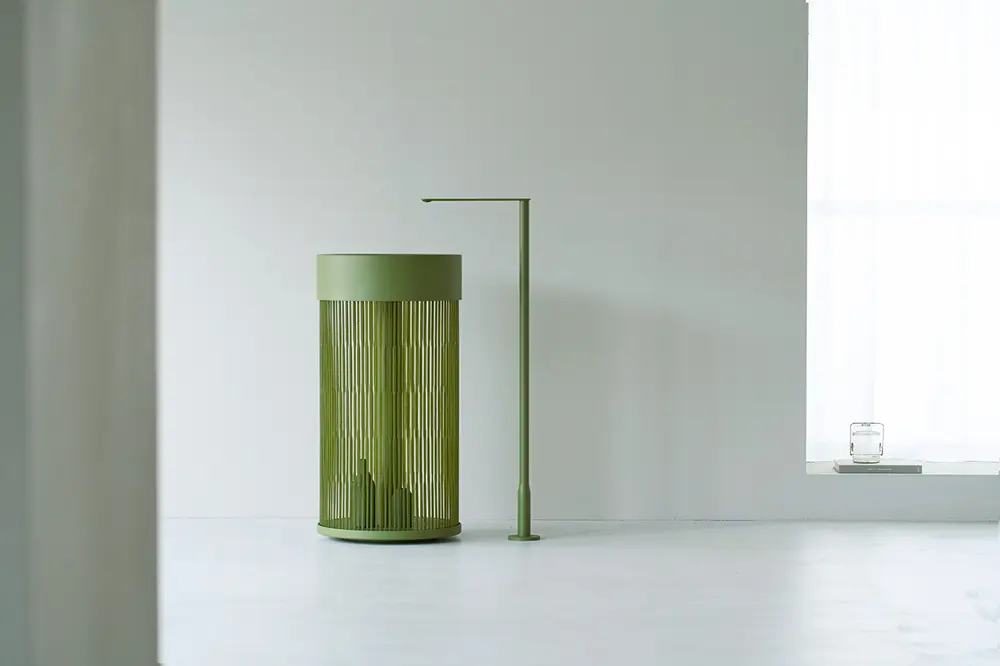 YOCELL
Stool designed from the motif of traditional Japanese "Asanoha" pattern. Taking advantage of the 3D printer's layer marks, unique expressions are created by combining them in different directions.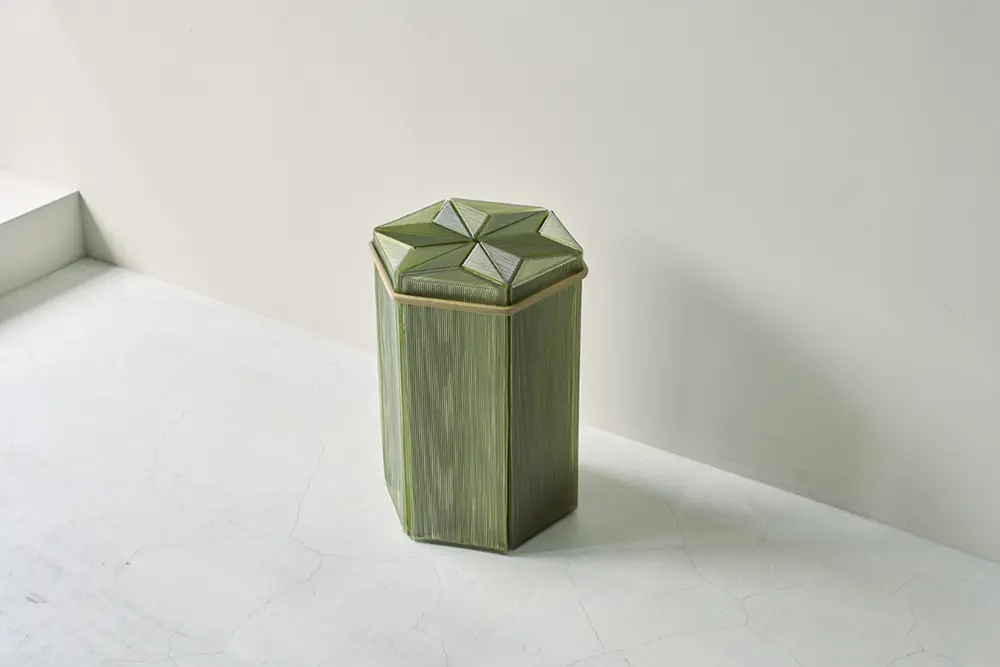 AMI
Stool and lampshade created by refabricating the Japanese 2D weaving expressions in a 3D form. The shapes were created by dripping 3D printed resin from air, creating a natural expression. The new weaving method and the color gradation allows it to change its expression depending on the angle at which it is viewed.