Your friends and family probably rave about your creativity and free thinking. When you see some flowers on the side of the road, your first thought is how could you transform them into original decorations to match the design of your home? Then you are the kind of person who will benefit from wooden flowers for weddings. Why? Because wooden flowers are easy to shape and can be painted in almost any color to match the decor of your special day. From roses and sunflowers to tulips, snowdrops, or lilies, sola wood flowers are a viable alternative to fresh bulbs, as they are more durable and cheaper.
But wooden flowers need to be accompanied by a floral accessory to make them stand out, so a good idea might be to purchase a couple of silk eucalyptus leaves. Why eucalyptus? Because it features vivid colors that can highlight the features of any person. Furthermore, eucalyptus leaves are irresistible whether we're talking about their presence in a wedding bouquet or as a centerpiece in your living room. The options available to you when it comes to wooden flowers are almost endless. However, you may need a boost of creativity. So, in the following article, we will list some of the many decoration ideas for wooden flowers and silk eucalyptus willow leaves and show how these options can be a more practical alternative to their fresh counterparts.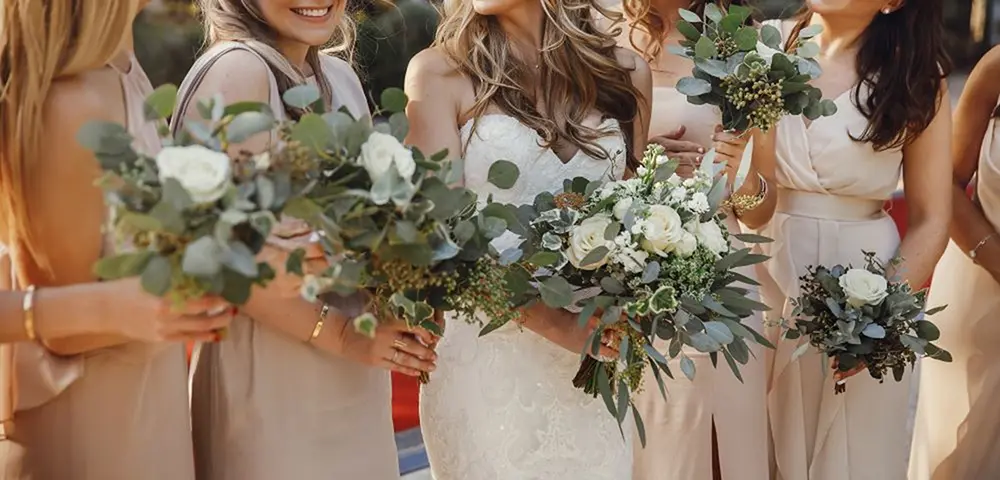 Enhance the Look of Your Wedding Day
Your wedding day is one of the most beautiful moments in your life. It is the instance when you can unite your destinies with the person you love. And it represents a few hours when the world stands still, and your everyday worries can fade into the background. No fewer than 2.3 million American couples decide to join their destinies each year. But since it's your special day, you probably want the ceremony room customized to your unique tastes. And in this regard, wooden flowers for weddings can be a perfect option from a durability and budget standpoint.
Classic floral arrangements are considered a must for North American weddings. Part of it it's tradition, while the other is related to their aesthetics. Flowers are associated with happiness and purity. Since ancient times they have been used for special occasions in our lives, and for many people, flowers represent the personification of a new beginning. But unfortunately, customizable floral arrangements are expensive and fragile, which can be a headache for economically savvy couples. Wooden flowers for weddings are generally cheaper than their fresh counterparts, can be stored with less fuss, are more resistant to transport, have increased longevity, and, created by the skilled hands of artisans, can be indistinguishable from freshly cut plants.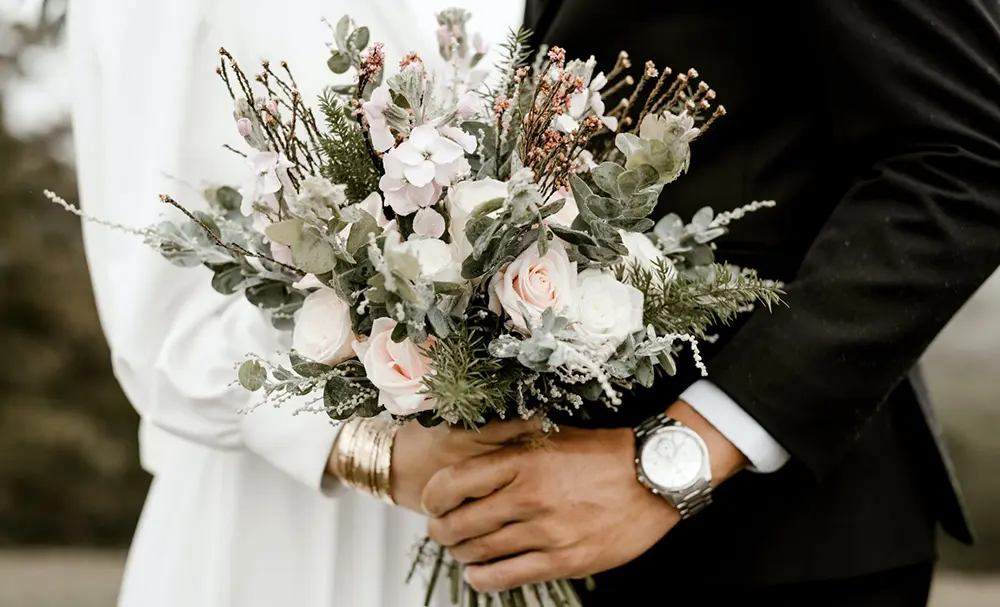 Create the Most Beautiful Ornaments
If you're reading this, you're likely more interested in giving personal touches to special occasions than anything else. Wooden flowers for weddings are cheaper and more durable than their fresh counterparts. They're also a way to use your artistic sense and create decorations that reveal your hidden personality. Wedding planning can be stressful, and sometimes things may go differently than expected. But organizing and designing your floral decorations will likely relax you and be one of the most enjoyable moments you'll experience.
Ideas for decorations could include garlands to be placed over the altar or guest tables and wreaths to be used by bridesmaids. There's no limit to how you can use your originality when it comes to wooden flowers for weddings. Do you want to create a flower bouquet combined with some silk Eucalyptus willow leaves? In that case, wooden flowers can help you take your design choices to the next level. Are you interested in decorating the venue's arches in colorful and weatherproof roses? Then sola wood flowers are exactly what you need. Imagination is the only thing that can limit you, and we all know you're the kind of creative person who never runs out of ideas.
Why Use Silk Eucalyptus Willow Leaves?
Eucalyptus leaves have been used since ancient times to enhance the look of wedding decorations. There are over 800 known species of Eucalyptus, many of which are ideal for wedding preparations. But the leaves of eucalypts, like fresh flowers, are fragile and may not hold up well to long storage conditions. That's why more and more American couples have been using silk Eucalyptus leaves for their ornaments in recent years.
Eucalyptus leaves can contrast the bouquets or garlands needed for any wedding. But they can also be the focal point of your vision. Want to create a rustic background that will catch the eye of your guests? Then Eucalyptus leaves might act as the centerpiece of your design. Do you want your wedding to take place in a lush landscape? If so, the greenery brought by eucalyptus could be essential for your design choices. Silk eucalyptus willow leaves are versatile, and their low price makes them a viable alternative for any wedding.
Make the Right Choice for Your Wedding
You're the kind of person who wants to be well-informed about all the little details that might influence your special day. The wedding day is a festive moment in everyone's life. It's an occasion where we can tie our destinies to the person we love and a time when the world stands still and time slows down. But the financial and practical aspects of a wedding must be discussed well before the ceremony begins. And purchasing wooden flowers for weddings can be one of the wise decisions you can make for your mental and material well-being.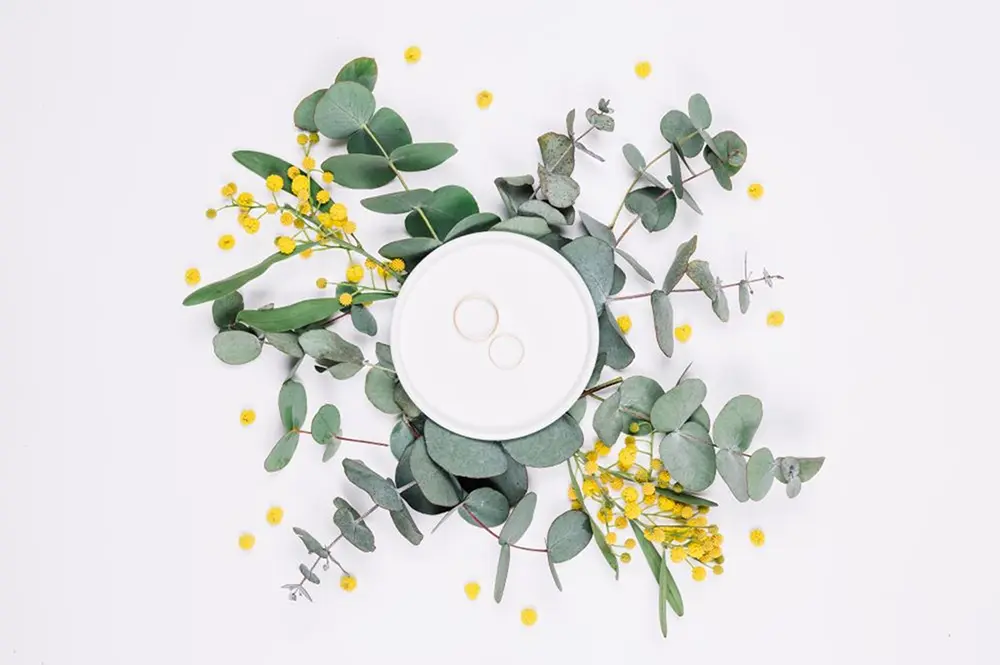 Wooden flowers can help you use your creativity, which can be a breath of fresh air in the sea of complicated decisions you must make when planning your wedding day. Combined with silk Eucalyptus willow leaves, wooden flowers can transform your ceremony and delight your guests. Wooden flowers can be reused for later use, are durable enough to last for years, and are sufficiently beautiful to match the setting of your happiest day.