Do you know about WordPress? Of course you do! However, do you know about ThemeFuse.com? This group is garnering quite the reputation for its premium WordPress themes, and you can be the proud owner of one of three free premium WordPress themes up for grabs.
Three lucky winners will get to enjoy a complete WordPress blog or website update when they win this big giveaway. Each person chosen will be able to select from the entire ThemeFuse library and use the complete theme for any sort of blog or site.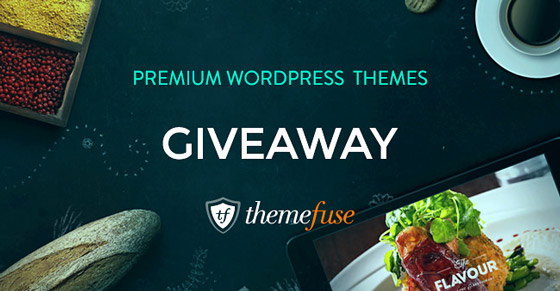 Should you bother entering?
If you say "Well, I just have a blog…I don't need a lot of design," you would be wrong. It doesn't matter if you have a basic blog or a full blown commercial site, you will benefit from the excellent design available from ThemeFuse themes. Their catalog features options for every niche, and each of them is full of thoughtful and innovative functions and options. Of course, they are not just "bare bones" either, and you can use the source code to make them all yours.
If you want to go the whole way, you can enjoy the convenience of a one-stop resource thanks to the new partnership between ThemeFuse and a well trusted hosting company. You will be able to register for a domain name, get hosting, and utilize the ThemeFuse library.
Take some time to Find out more about this incredible opportunity.
Check out these great examples of WordPress templates from ThemeFuse:
Welcome Inn WordPress Theme
When you have a hospitality blog or site you need it to be easy to use and attractive, and this theme comes in styles for hotels, spas, and more.
Just Married WordPress Theme
Whether you are just married, planning a wedding, or looking to use a wedding theme for a blog or site, this is a great style.
GamesZone WordPress Theme
A gaming WordPress theme for anyone that wants a fresh new looks for their game magazine or blogging website.
Medica WordPress Theme
Your blog or site doesn't have to be sterile and clinical when you use this medical theme. It is great for dental, medical, and other healthcare sites.
Evangelist WordPress Theme
Whether you want a church website, a prayer group blog, or a religious based theme, this is a good option.
Philanthropy WordPress Theme
A responsive nonprofit WordPress theme that has all it takes if you are looking for a website that stands our from the crowd.

We are glad to be offering 3 vouchers, but we can't do all of the work for you. To win you must:
Comment below and tell us what you plan to do with your theme and why you are a good candidate to win.
Encourage competition and tweet: Win a free copy of @ThemeFuse #WordPress Theme from @[your Twitter] (RT to Enter).
Let your friends know about us through our ThemeFuse Facebook page.
Come back next week and check to see if you are one of our lucky winners!
There is so much more available, but you can only enjoy your shot at free access to the library by entering the contest today!