Compared with before, nowadays, people have more accesses to various of food. However, if you think what we see in the supermarket represents the majority varieties, you will find that is far away from the fact after finishing this article.
Back in 2010, artist Uli Westphal took an interest in the ways farming and cultivation were affecting the availability of certain plants after a visit to VERN e.V. The German nonprofit cares for thousands of specimens, makes obscure or rare varieties available to the public, and is also "a regional network of gardeners, farmers, and local garden sites."
"They have a large garden plot in a tiny village two hours north of Berlin, where they grow a kaleidoscope of rare and forgotten crop varieties," he shares. "I walked into a greenhouse full of tomato plants bearing fruits that I had never seen in my life."
This encounter prompted what's become a years-long project of documenting the planet's incredible agricultural diversity. Encompassing both the wild and the domestic, Westphal's "ongoing and endless" Cultivar Series illuminates a vast array of specimens through striking flat-lay photos. Fruits, vegetables, legumes, and other produce arranged by color capture the breadth of the world's crops, comparing their shapes, sizes, and colors.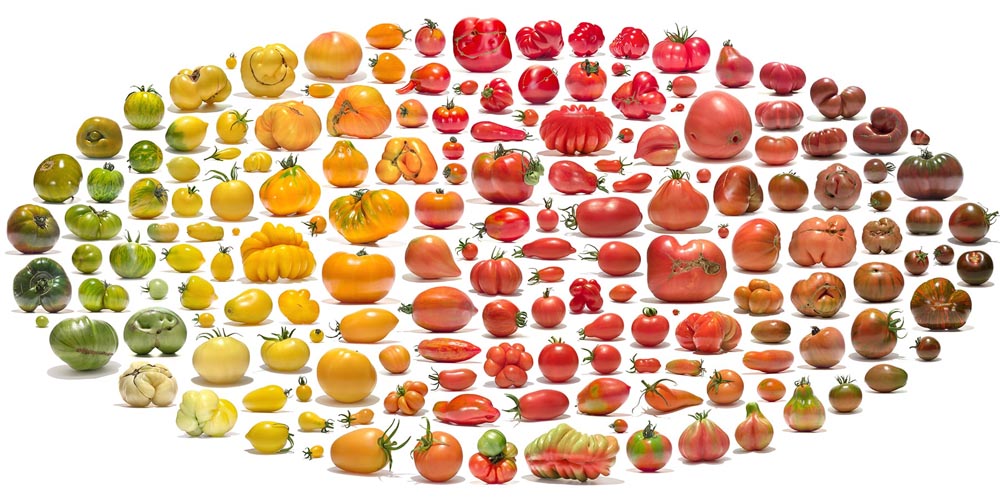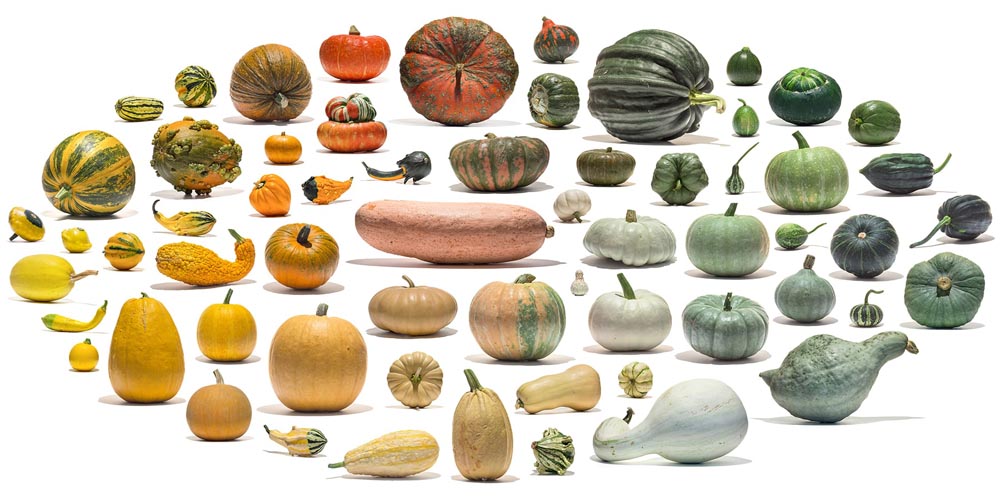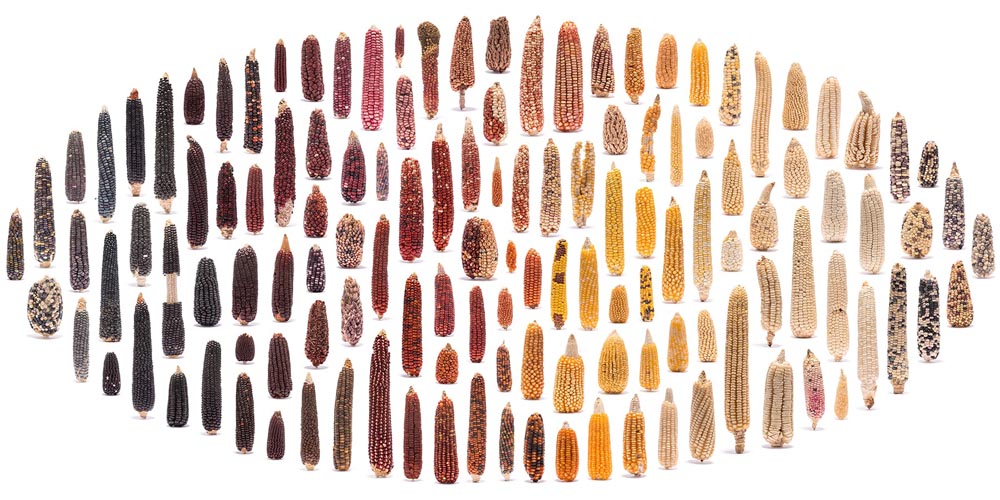 From Amsterdam and Potsdam, Germany, to Mexico City and Tucson, the sources of Westphal's subject matter are broad, with some fare coming fully grown from farmers and others as seeds to be cultivated.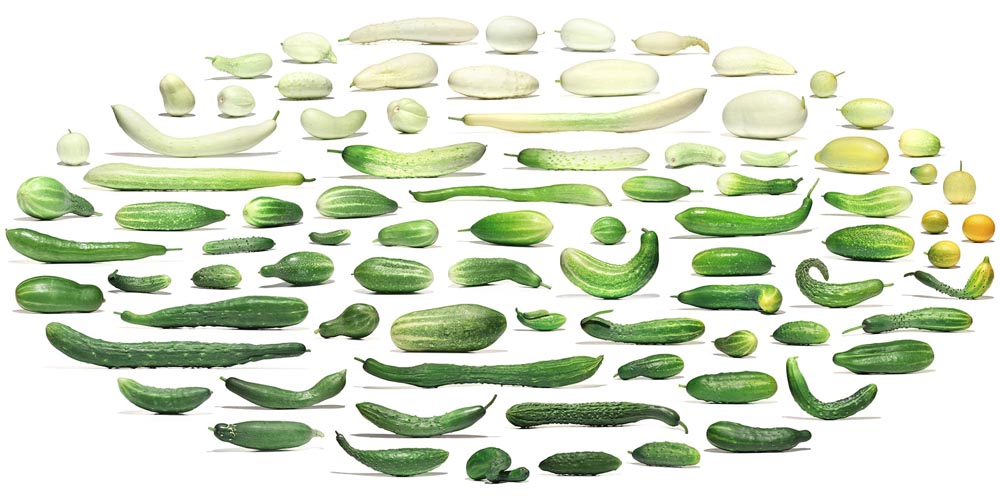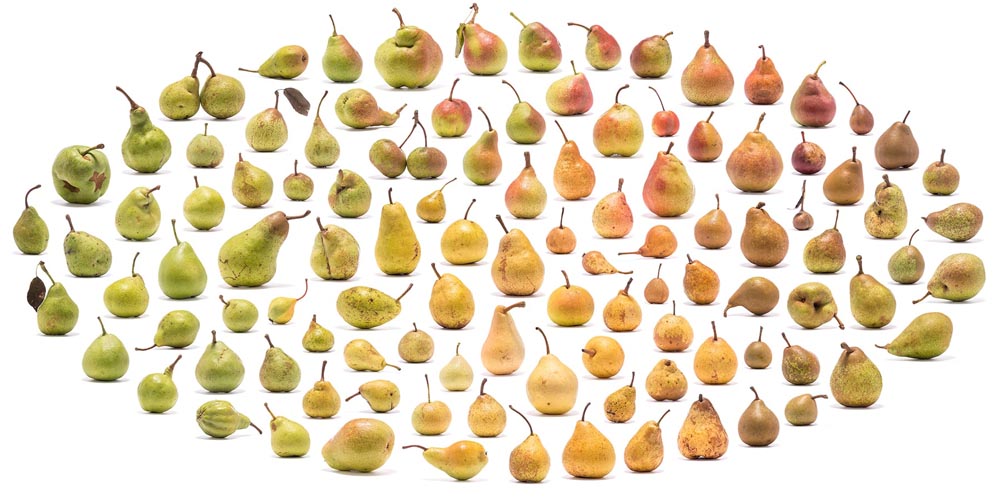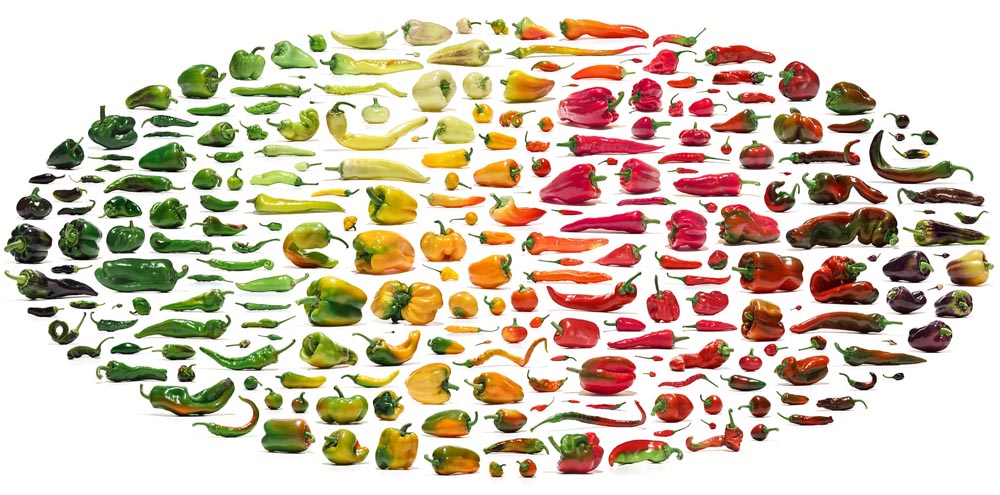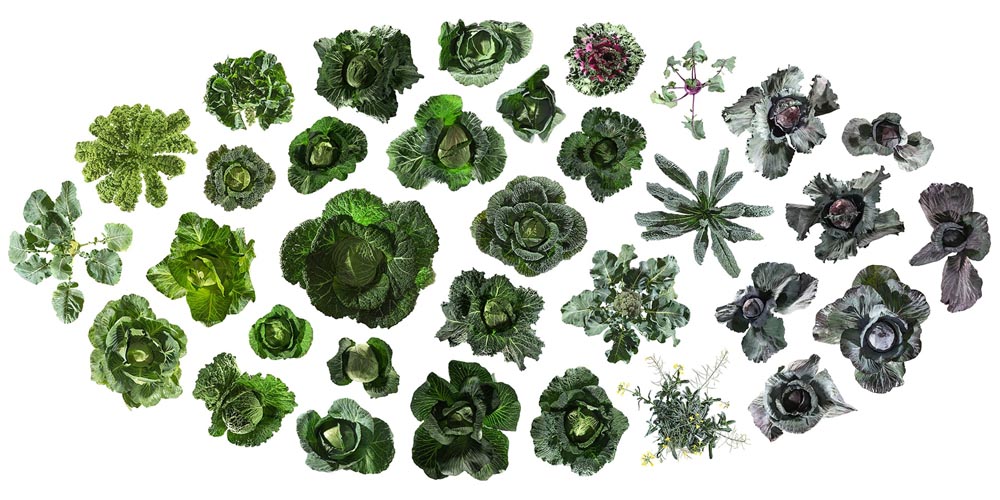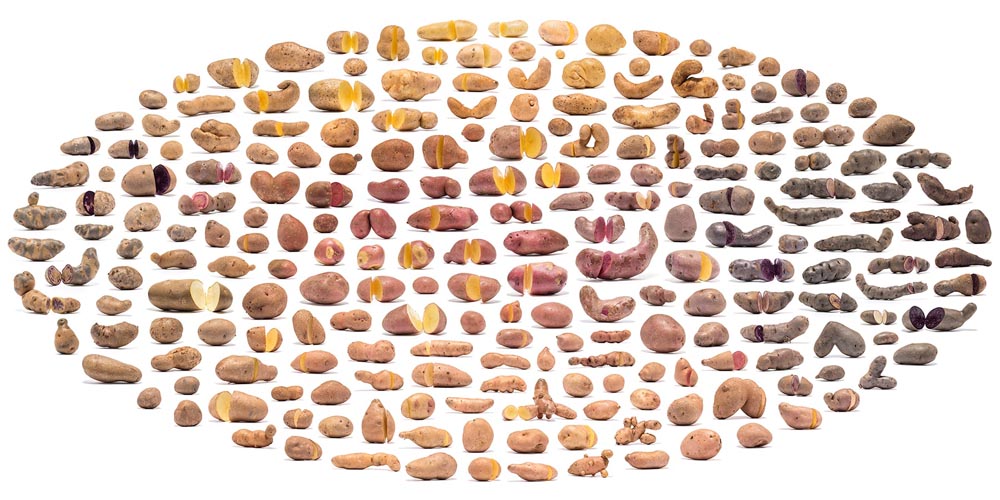 Whether depicting potatoes or pears, the images offer a rare glimpse of species that often aren't available in the grocery store or markets. "Since the industrialization of agriculture, our focus has shifted to only a few modern, high-yielding, robust, 'good looking,' uniform, and predictable varieties. This change has led to the displacement of traditional crop varieties," Westphal writes, noting that when a plant isn't actively cultivated, it often falls under threat of extinction.
Prints of his Cultivar series are available on his site, along with similar collections centered on fruits and other consumables, and you can follow his practice on Instagram.