Vacation season is knocking at the door. Hotel reservations are lifting for warm, striking locales. However, if conservative relaxation isn't sufficient, off-the-grid adventure may calm your soul. Perhaps, the following bizarre hotels could do the trick.
Underwater Shark Tank (Paris)
Visitors sleep with the fishes in the undersea exhibit at Aquarium de Paris, located near the Eiffel Tower. Perhaps, it's a place which you would never even have dream of. The tank consists of a glass capsule which goes 33-feet deep within a three million-liter tank encircled by several man-eating sharks. Regardless of how weird it is to spend holidays there, the services that it provides are top-notch!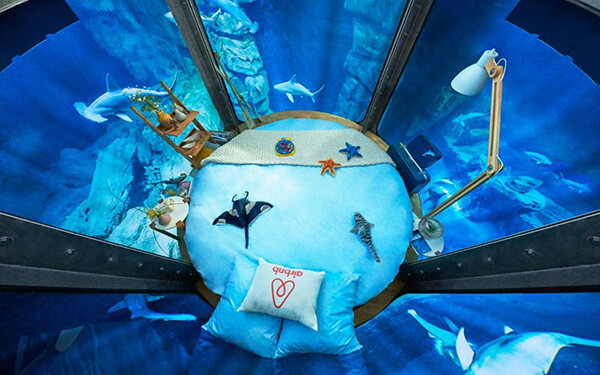 Ice Hotel (Quebec City, Canada)
Hôtel de Glace is a Nordic hotel constructed completely from 30,000 tons of snow and 500 tons of ice. This outstanding hotel contains artistic lighting, winter décor, outdoor saunas, arctic spas, heated bathrooms, fireplaces, intricate ice sculptures and snow carvings, and 44 thematic suites. If you are including this beautiful hotel in your bucket list, make sure to travel there with your family.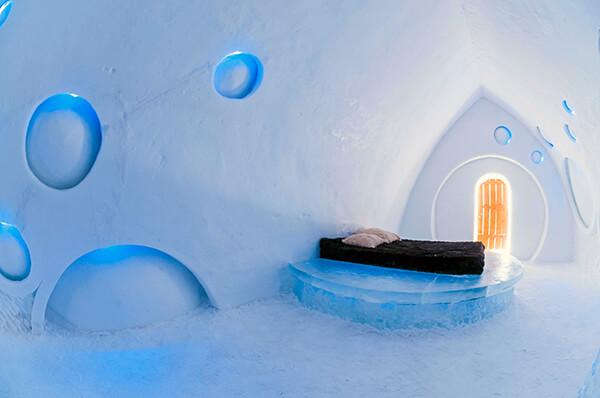 Turkish Caves (Cappadocia, Turkey)
Yunak Evleri is the weirdest hotel in Turkey. Yet, it has been ranked as a five-star hotel due to its wonderful settings and services. The hotel greets visitors with 40 deluxe hotel suites, stone fireplaces, archways, nooks, and unconventional doors and windows carved into a spectacular landscape. If you are planning to travel to Turkey anytime soon, then this place is a must see one.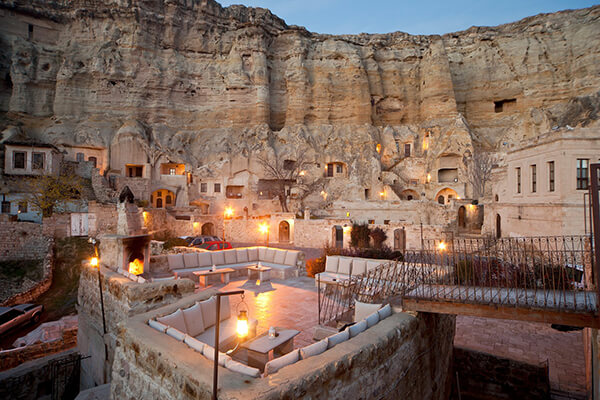 SiloStay, Little River (New Zealand)
Located in Little River, SiloStay provides inventive eco-friendly lodging on New Zealand's Banks Peninsula. Although the neighbouring area provides no immediate attractions, the proprietors of SiloStay expect that the physically round silo and peaceable environments will give visitors the chance to seek personal introspection. The silos are constructed across two floors and are well-equipped with televisions, balconies and kitchen facilities!

The Dog Bark Park Inn (Idaho, USA)
The Dog Bark Park Inn gives its visitors a whole new experience. Managed by chainsaw artists, the b&b is situated inside a 12-foot beagle. Visitors need to enter the beagle's body over the second-storey deck. If you are a dog lover, this hotel will most probably suit you best. What makes it nicer is the peaceful atmosphere.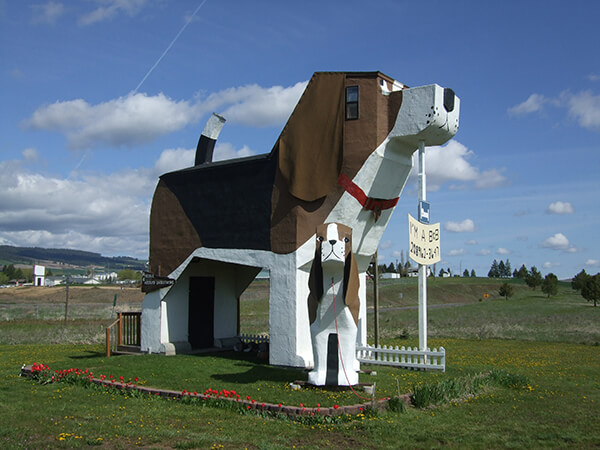 V8 Hotel (Stuttgart, Germany)
This hotel is exclusively made for the car lovers. All the available rooms are themed around automobile with features including drive-through cinemas, racing paraphernalia and vintage cars. If you are used to attending racing events, then you should perhaps take your friends along and visit this exceptional hotel in Stuttgart.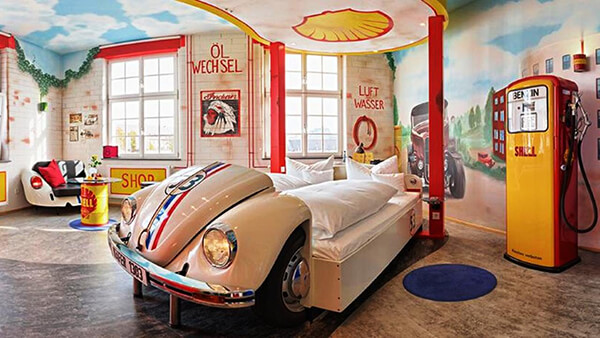 Hotel Central & Café (Copenhagen, Denmark)
Hotel Central & Café located in Copenhagen takes boutique to another level. This hotel contains just one bedroom though. It measures 8ft x 10ft. Even if there is a lack of space, there are still a mini bar, an iPod docking station, television, bathroom and a double bed. When it comes to the morning coffee, it is merely steps away.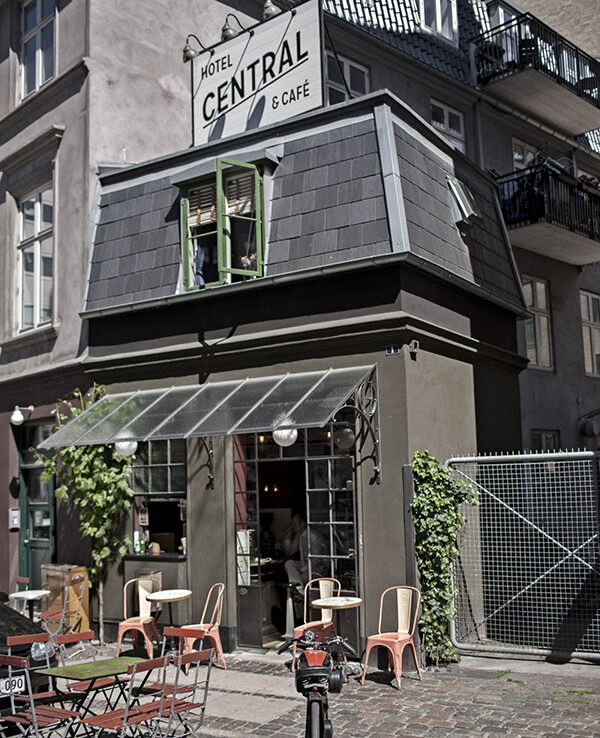 These hotels are the weirdest that you'll ever find on the planet. Yet, they offer visitors with a magnificent and outstanding stay experience. They might be a little expensive but they are worth every single penny. In terms of services and experience, Just Cash Bingo online will amaze you! Consisting of slot games themed differently and a plethora of bingo rooms, this site provides players with a magical and memorable experience!