No matter you are a cat person or not, you have to admit they are cute. And for those who is obsessed about the cat, anything cat-related gives them the warm fuzzies inside. Those obsessive cat owner not only buy a lot things for their femine freinds but also dress up themselve or decorate their home with all these cat inspired products. From mitten to headphone, from pillow to bookmark, from sandle to lamp, these soft cuddling animal just invade every inch of our life.
We are a participant in the Amazon Services LLC Associates Program, an affiliate advertising program designed to provide a means for us to earn fees by linking to Amazon.com and affiliated sites.
1. Nuisance Cat Smartphone Mittens [buy on japantrendshop]
The Nuisance Cat Smartphone Mittens is a pair of mittens designed to keep your hands warm while still allowing you to use your phone without hindrance, including swiping with your thumb or fingers. What's more, the mittens come in three different types of cat designs.
2. Nyarageta Cat Geta Sandals [buy on japantrendshop]
Combining cute cats with traditional clogs, the Nyarageta are made by an established sandals maker in Nara Prefecture and are the perfect addition to any summer day spent out and about in the sunshine.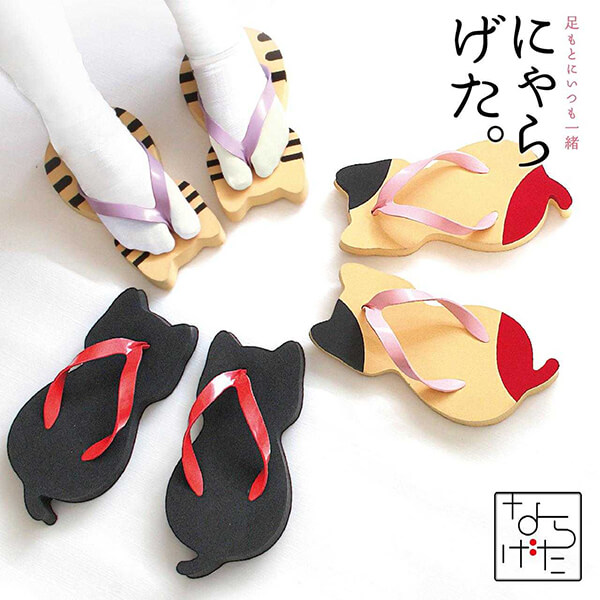 3. Qoobo Robotic Cat Tail Pillow [buy on japantrendshop]
Stroke the "headless cat" pillow and feel its response to your touch, which mimics the natural behavior of a cat tail. The furry contact and interactive character of the Qoobo tail will soon make it an indispensable part of your domestic life.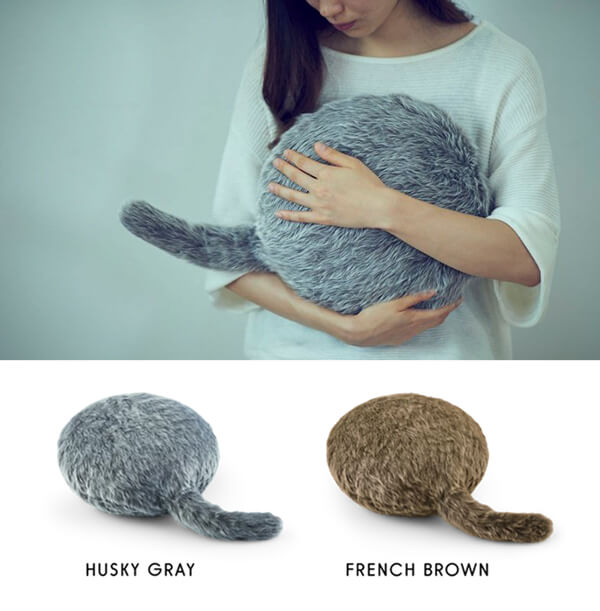 4. Cat Shamoji Rice Paddle [buy on amazon]
This Cat Shamoji combines two things the Japanese love: cats and rice. While there's nothing to stop you employing this cute kitchen utensil for almost anything, it will come in very handy for scooping up large servings of rice.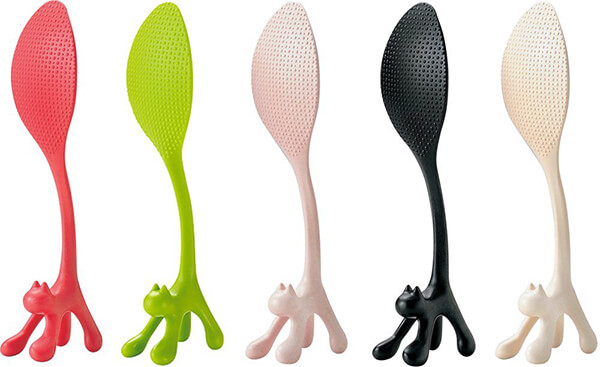 5. Flexmark Cat Stretchy Bookmark [buy on genuinefred]
Sometimes you need to take a break from your book and stretch your legs. Use Fred's FLEX MARK to keep you on the spot. Stretchy silicone Kitty bookmark points to exactly where you left off and they do it with charm. Even the thickest books won't be a stretch for these elastic animals.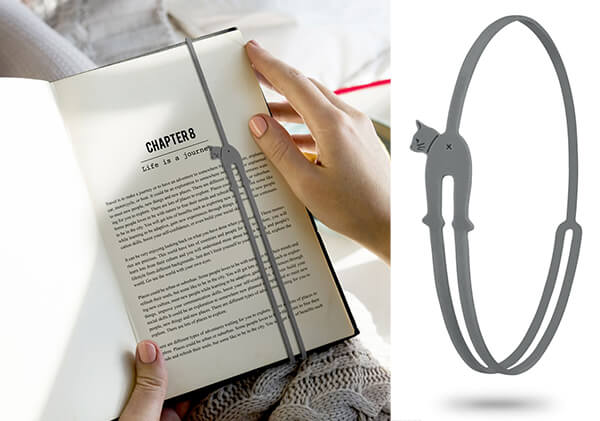 6. Wireless Cat Ear Headphones [buy on amazon]
Combining high quality audio with unique fashion, these futuristic headphones are finished with two cat ears on the top of the band. Both cat ears are equipped with fully functional external speakers and LED lights so you can turn your personal tunes into a concert for everyone around you.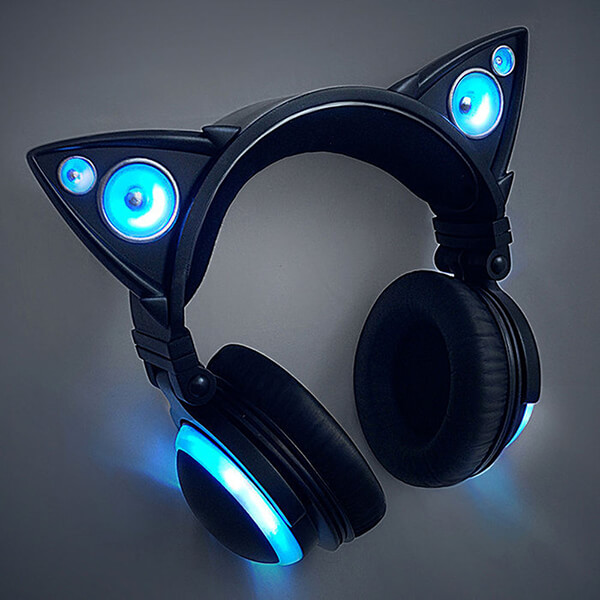 7. Sleeping Cat Pillow [buy on amazon]
Curl up with this cutie and feel your problems melt away. You can't go wrong with a pillow so purrfect! Printed on cotton sateen, hand stuffed, and sewn onto black cotton-twill fabric to create.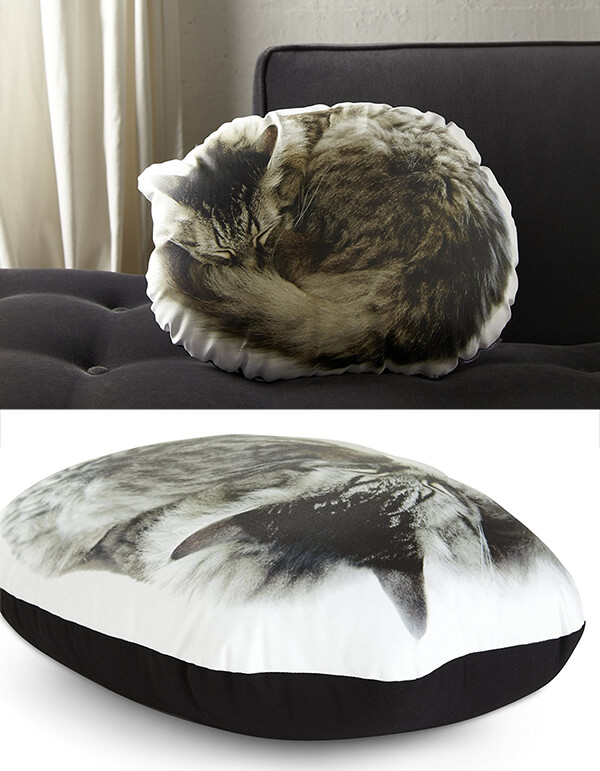 8. Tigrito Cat Bowl [buy on amazon]
Cat bowl in 18/10 stainless steel and PP, available in various colour options.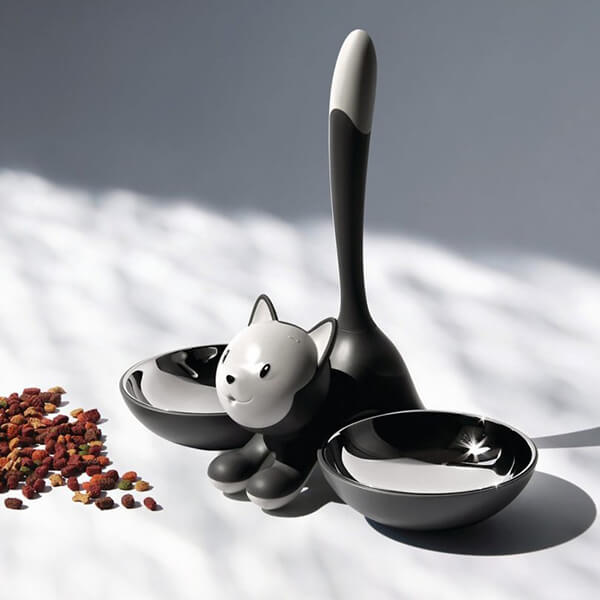 9. Modern Cat Lamp by SturlesiDesign [buy on amazon]
Beautiful modern cat lamp, laser engraved woodland themed decorative lamp. Comes with a concrete base. The lamp comes with on/off clicker and cord, fits standards worldwide 100v-240v – EU plug.