Although I am not quite sure why toilet paper is one of the essentials of panic shopping, I guess many of us have bags of toilet paper at home in these days. I have to admit the consumption of toilet paper does go fast when we all stuck at home. Use myself as example, I can't remember how many times I was in the awkward situation when I found there was nothing but a cardboard roll left besides me.
Hence, I started to look for a toilet paper roll holder. Then I actually came across some quite interesting designs. Cloud, sheep or tic-tac-toe? I never thought there were so many cool way to display the humble toilet papers. Now, I can have a decorative but functional shelf to display my toilet paper!
We are a participant in the Amazon Services LLC Associates Program, an affiliate advertising program designed to provide a means for us to earn fees by linking to Amazon.com and affiliated sites.
Sisyphus Shelf for Toilet Paper Rolls [buy on amazon]
Made of Aluminum with a grey coating finish to ensure style and durability, Sisyphus shelf adds a modern contemporary look with a twist to your home.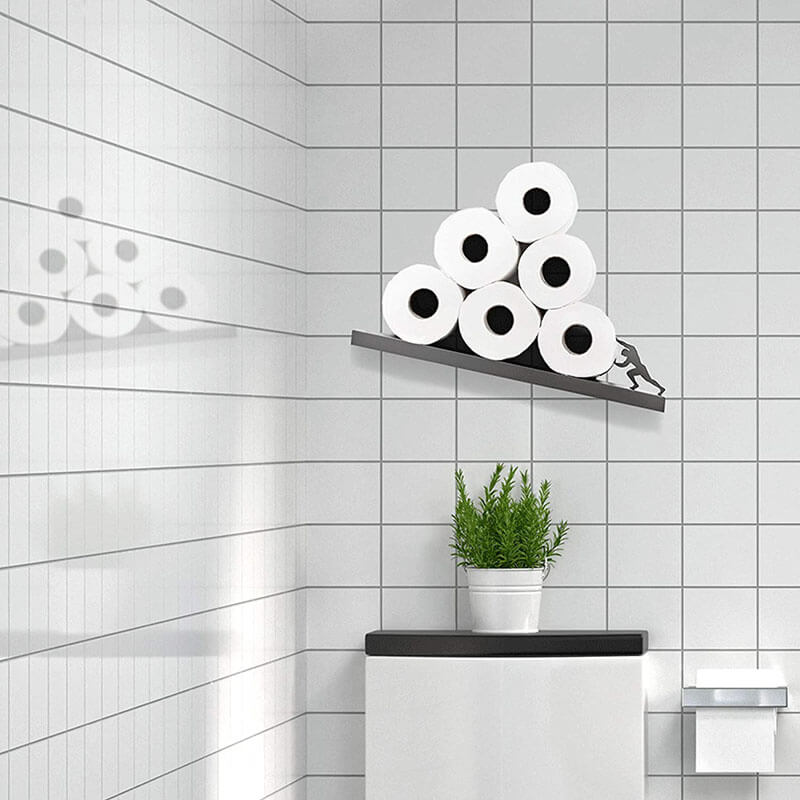 Rustic Wooden Toilet Paper Holder [buy on amazon]
The wooden tissue holder adds rustic vibe while the tic tac toe will make an eye-catching display in your bathroom as well as being a conversation starter. Toilet Paper Holder is made of real wood with multiple caddy shelves on a tic tac toe design. Features beautiful natural texture, its solid and strong for long-term use. This toilet paper holder can be mounted on the wall or free-standing on the floor for easy access for your toilet paper storage.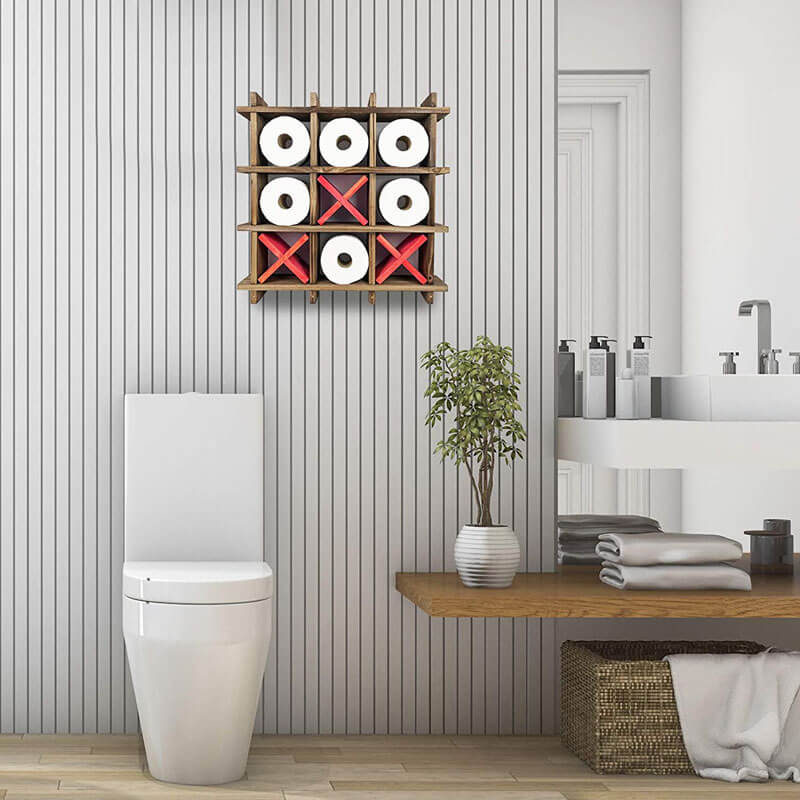 Cloud S Toilet Paper Holder [buy on amazon]
Designed by artist Bertrand Jayr, this concrete shelf celebrates toilet paper's unique shape by lifting your spare rolls up off the ground and out from under the sink, cradling your T.P. in a cumulus formation that's as functional as it is whimsical.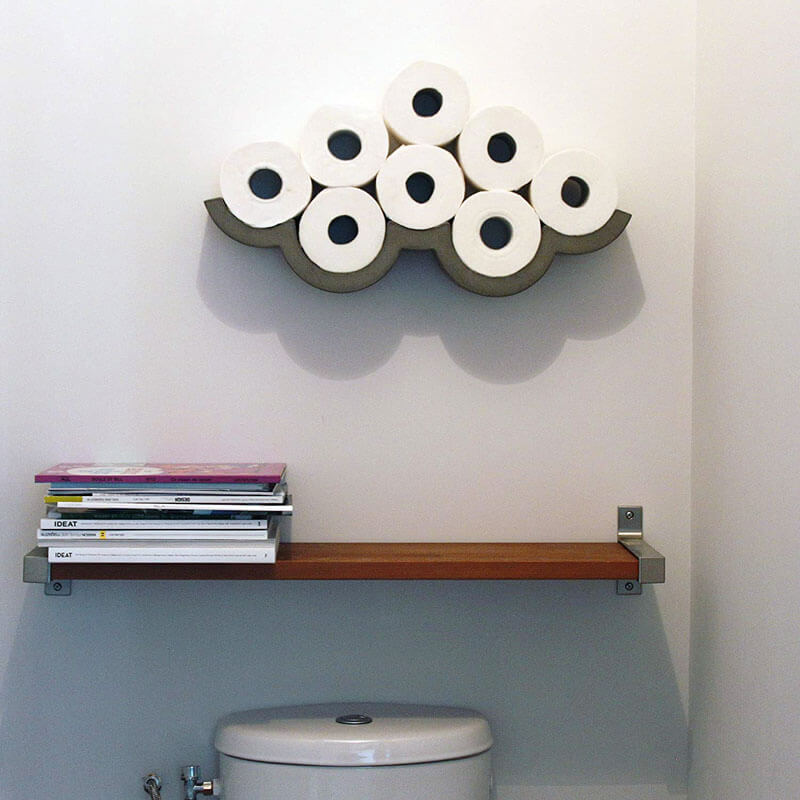 Wave Wood Toilet Paper Holder [buy on amazon]
Give your toilet paper storage the light touch with this toilet paper rack. Impress your friends and family with your sense of style. It is very nice toiler paper holder with smart thinking how to storage it in one pace Wooden wall shelf for storing toilet paper rolls in matte different color. These waves are intended for standard rolls of 12 cm in diameter (about 4 3/4 inches).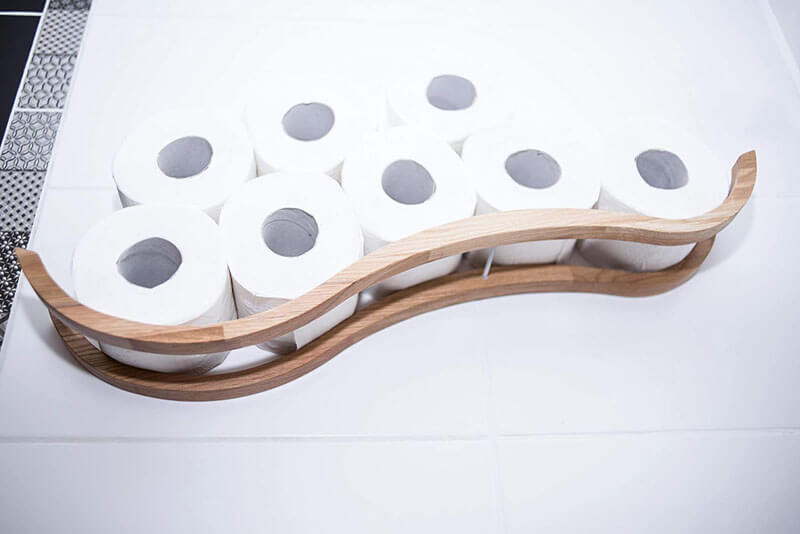 Black Sheep Toilet Paper Roll Holder [buy on amazon]
NeatSheep Toilet Paper Roll Holder serves as storage for your tissue supply in a conversation-piece-worthy design. It may look odd at first. Have you ever seen a naked sheep? This tissue holder looks almost like that. And it's up to you to dress it up with your tissue rolls. Watch it take shape right before your very eyes in mere seconds!