Are you yearning to turn your backyard into a tranquil haven? Look no further than our comprehensive guide, which presents 12 innovative backyard landscaping ideas that will elevate your home life. Whether you possess an expansive yard or a cozy patio, our curated collection caters to all spaces. Explore imaginative ways to optimize your outdoor area, ranging from practical outdoor dining and living spaces to serene water features and enticing swimming pools. We'll delve into the latest trends in landscaping, outdoor furniture, and lighting, assisting you in crafting a sanctuary tailored to your lifestyle. Get ready to unlock your backyard's full potential, transforming it into a retreat for relaxation, socializing, and reconnecting with nature.
Visualizer: Harrison Landscaping
This modestly sized backyard boasts a cleverly designed swimming pool and a whimsical swing area for children. A soft lawn provides ample space for kids to frolic and enjoy a picnic.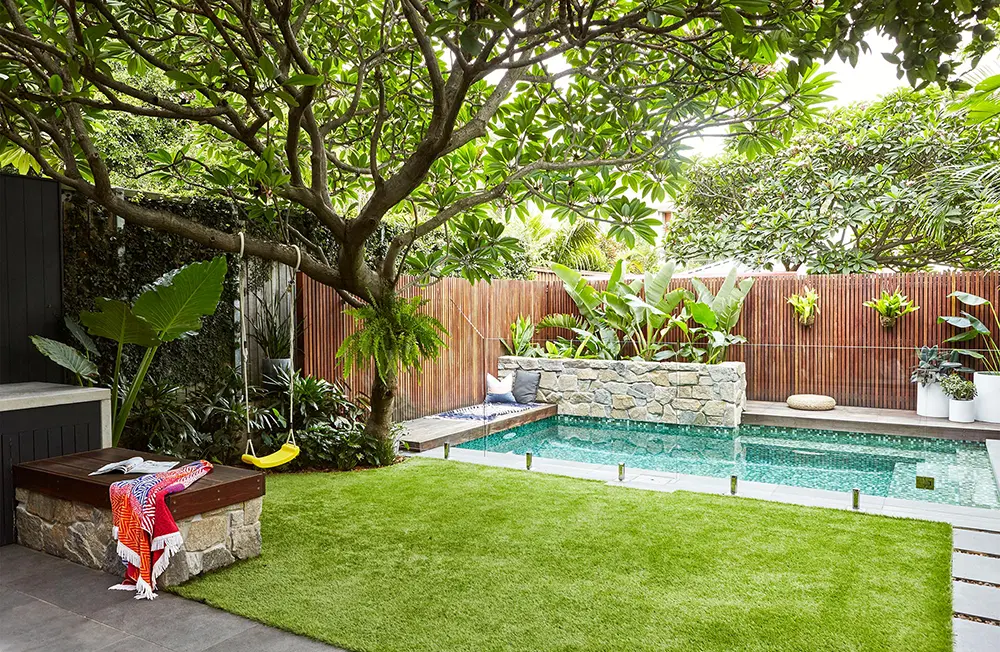 Designer: Lucas & Lucas
Tiered terraces can be a creative challenge. Make the most of your stepped terrain by incorporating a cascading water feature that complements the steep ascent.
Designer: Anthony Paul
Identify the sunniest spot in your backyard and install an outdoor deck, perfect for hours of entertainment and relaxation. Don't forget to add a parasol to shield yourself from the scorching sun.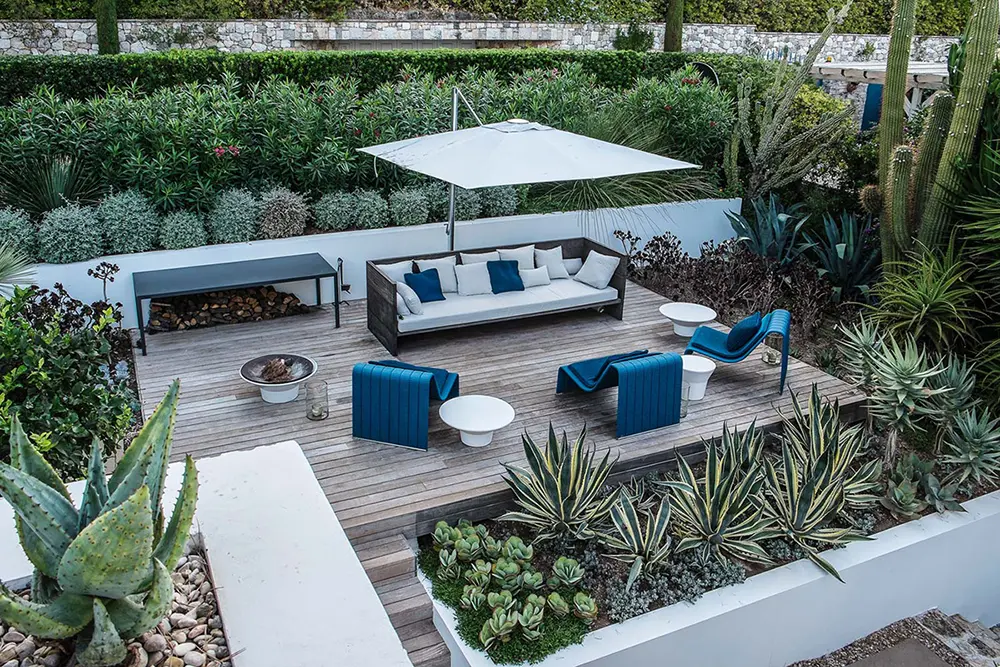 Designer: Black N White
This contemporary patio design includes a chic conversation pit, creating a cozy space to unwind well into the evening.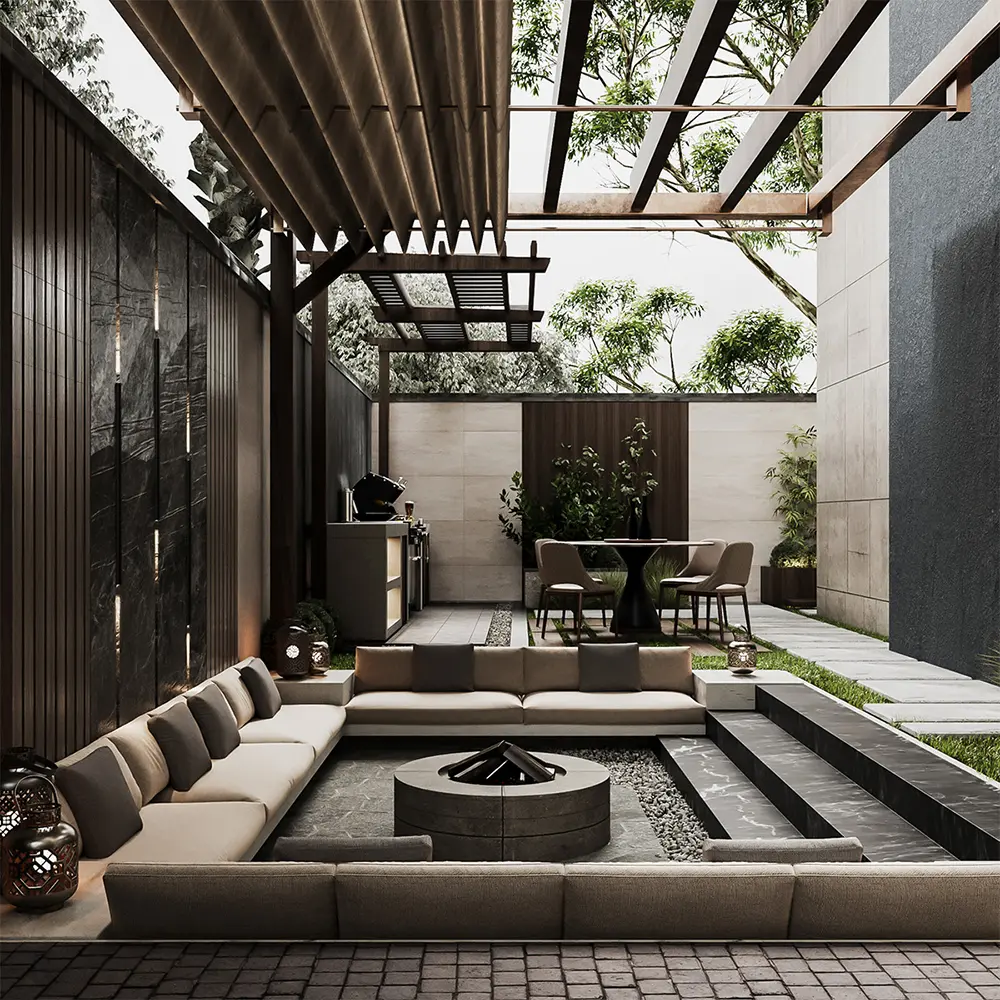 Designer: Kurt Krueger Architects
Create an inviting ambiance with warm wood-toned elements that contrast beautifully with concrete paving. Enhance the atmosphere with thoughtful outdoor lighting to set a welcoming mood and ensure safe footing.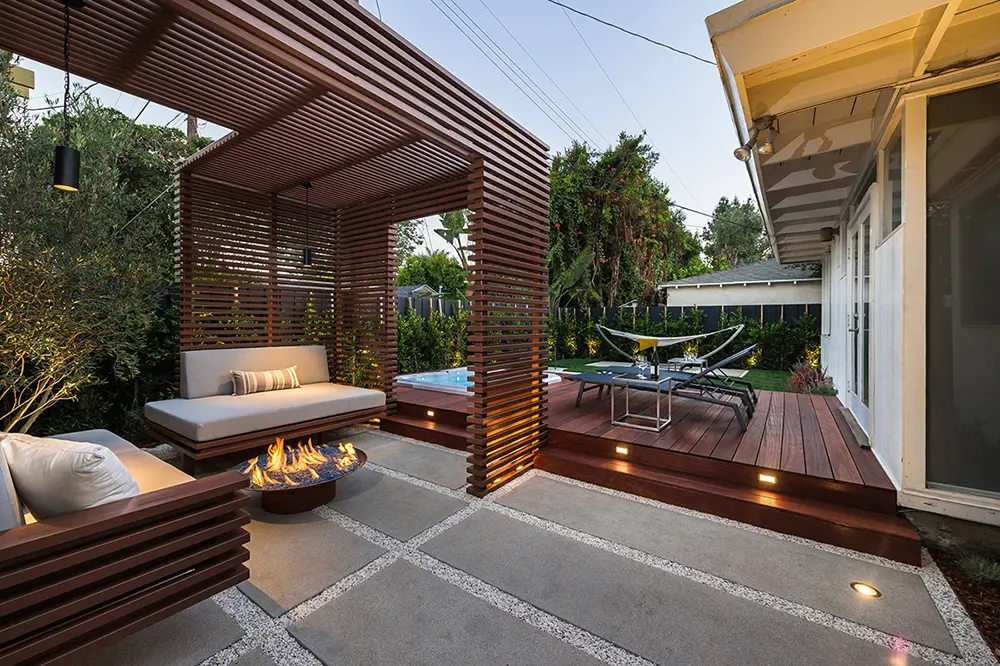 Designer: Black N White
Get imaginative with LED strips to highlight key planting areas, built-in benches, and planters, adding a touch of brilliance to your outdoor space.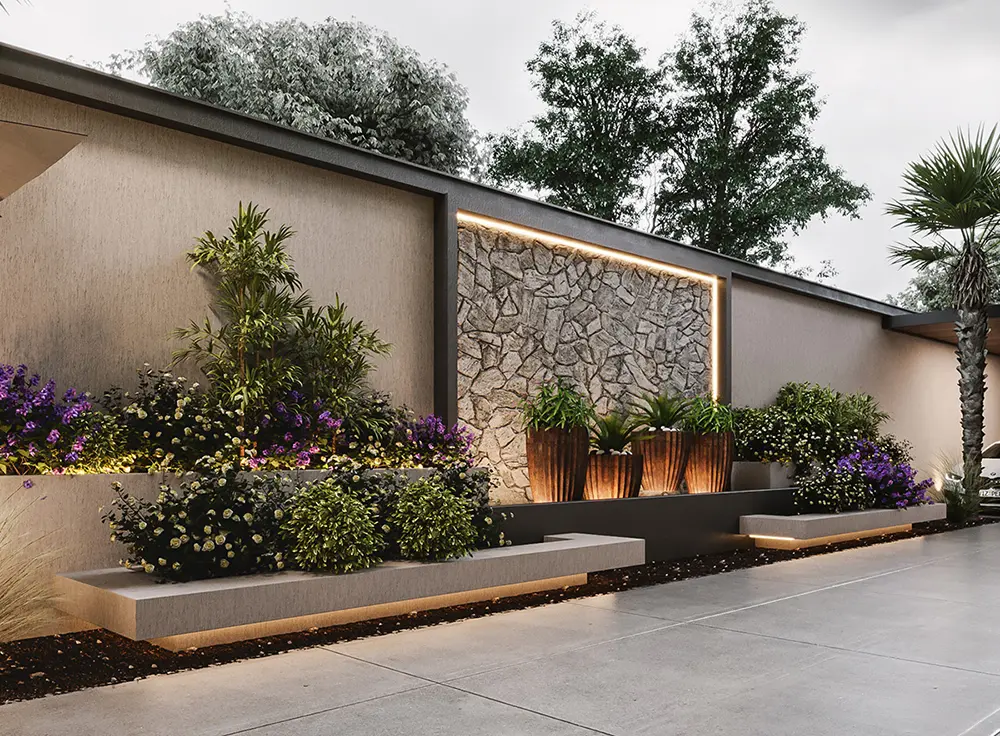 Designer: Garden Studio Design
In this outdoor dining room, rattan pendant lights come together to form a captivating focal point with a natural vibe.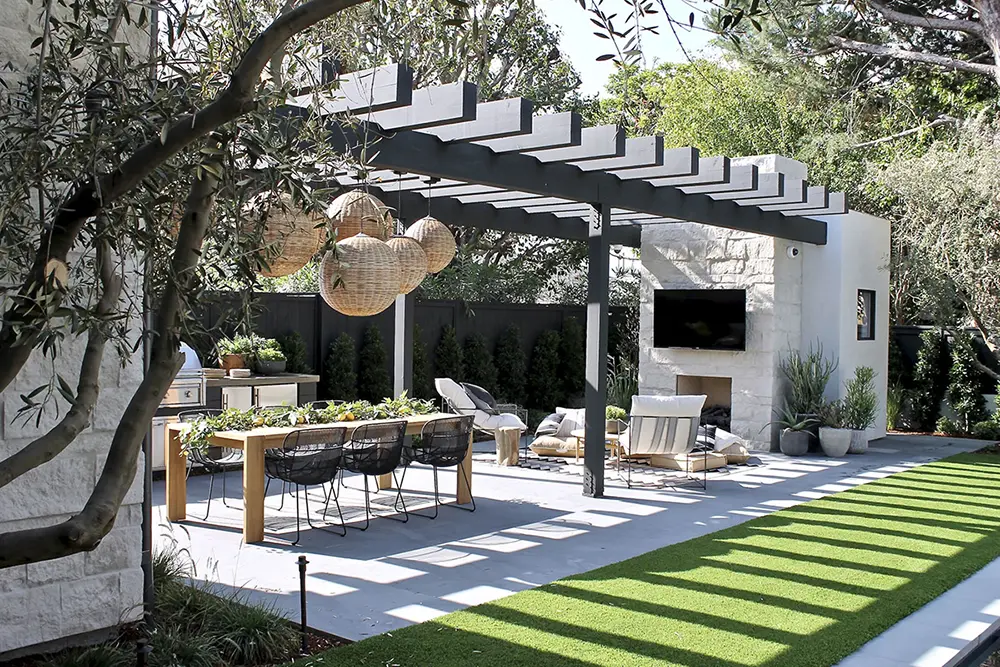 Designer: LandCrafters
Craft a serene Japanese-inspired space with a karesansui garden, where you can spend time in peaceful contemplation, leaving your worries behind as you rake the gravel.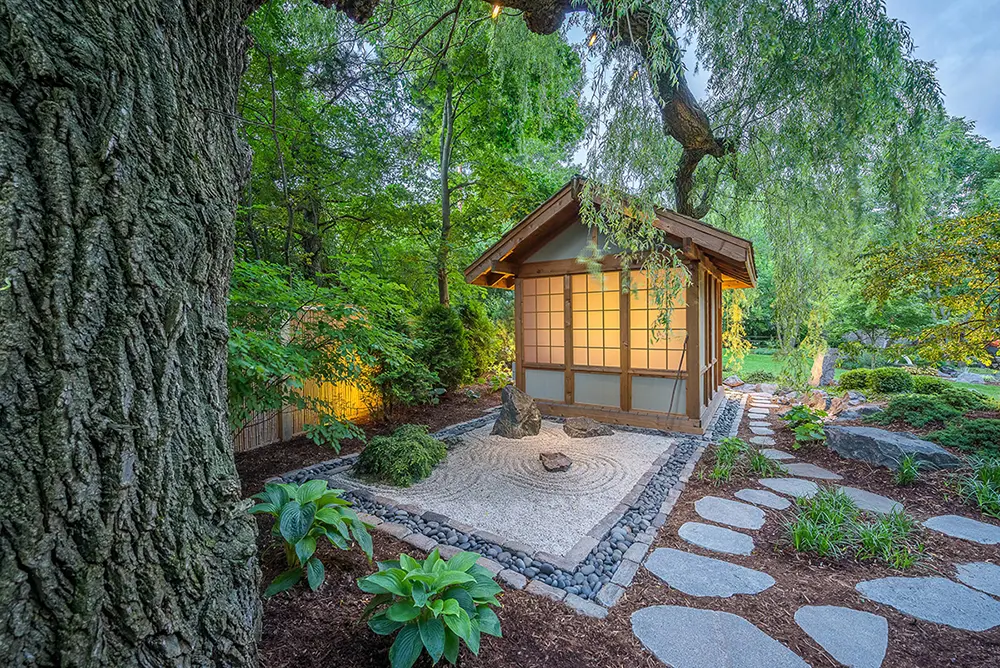 Designer: Curti's Landscaping
Re-wild your garden to attract wildlife to your space. Think freeform ponds, cascading water features, rocky borders, and lush plants to create a thriving ecosystem.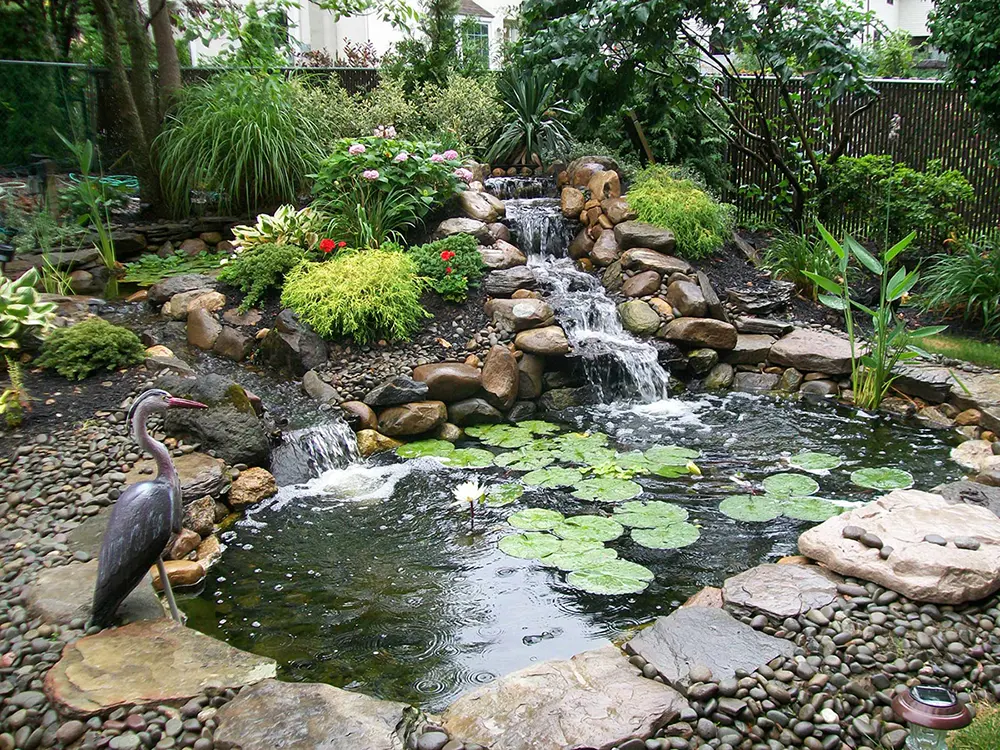 Designer: Fusion Landscape Design
Challenge your mind with a giant garden chess board that adds an element of fun and strategy to your outdoor area.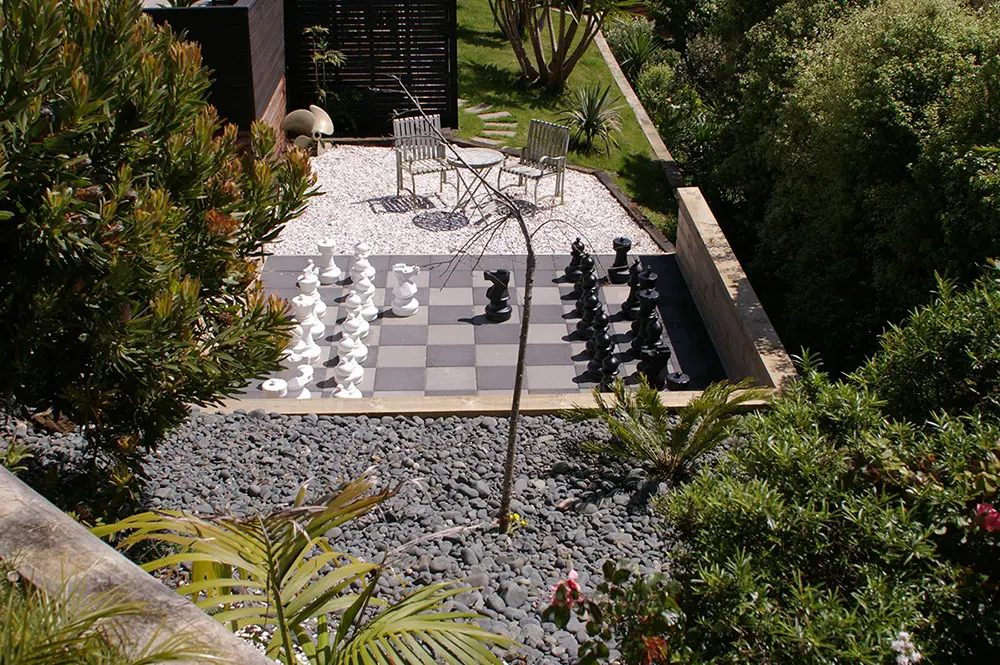 Visualizer: Khaled Lotfy
Light up the night with a captivating arrangement of exterior lights that gracefully trace the edges of paving stones and meander through plant borders like a shimmering swarm of fireflies.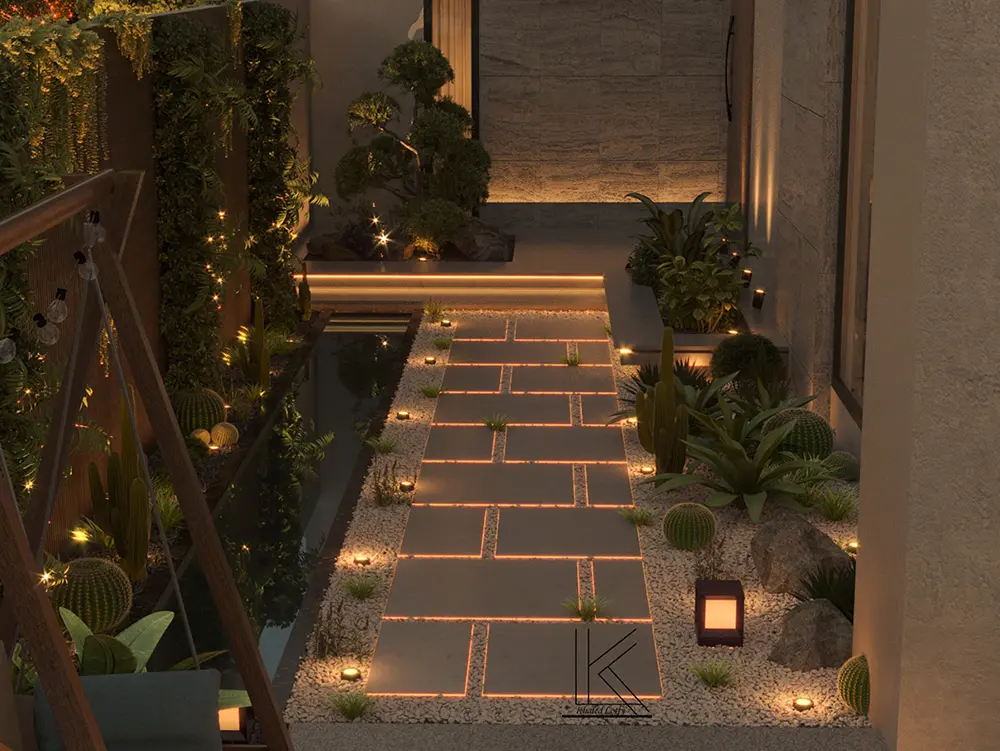 Designer: JMJ Studios
This multi-level backyard incorporates an inviting lounge area on the lower level and a sociable dining space above. A modern fenced perimeter envelops the space in a rich, visually warming wood tone.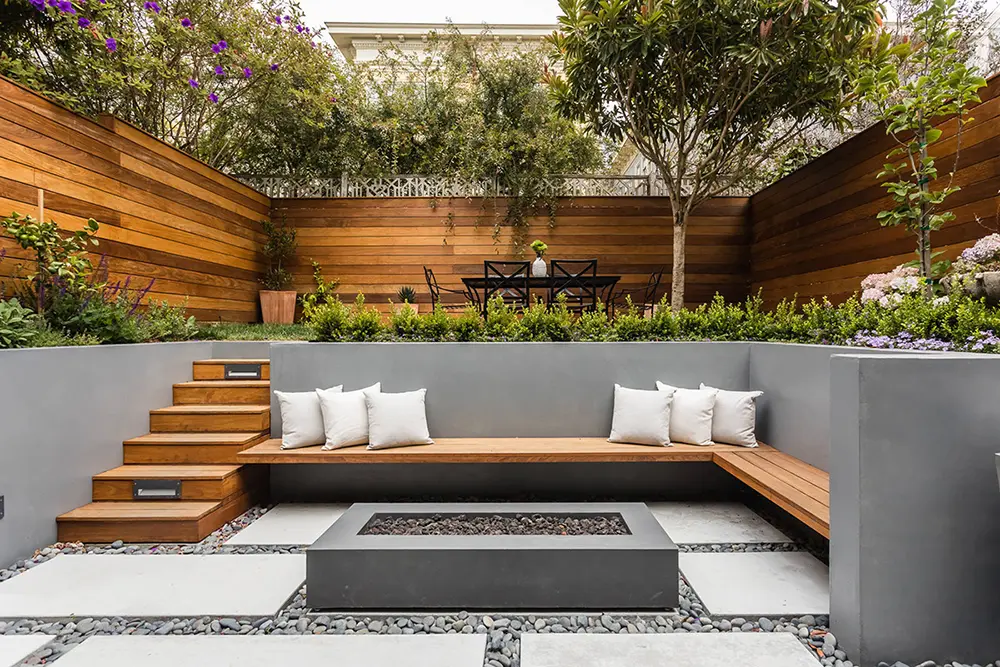 With these 12 inspiring landscaping ideas, your backyard can become the oasis you've always dreamed of, offering a perfect blend of beauty, functionality, and relaxation.