So, you're finally turning 21. Congratulations on this milestone, buddy! We know you've been waiting and gearing up for this moment: You got plans and party ideas you want to push for the big day.
But now that the day is nearing, you might have realized how hard and tiresome it is to prepare for even the simplest party. And now, the pressure is on.
You still have things to do, stuff to buy, and people to contact, and somehow you can't finish all those tasks. Well, don't worry now. We got your back.
We've been helping party people and birthday celebrants prep up for their most awaited day, and, yes, we're here equipped with epic and remarkably great 21st birthday ideas you can try to pull off for your party without breaking a sweat.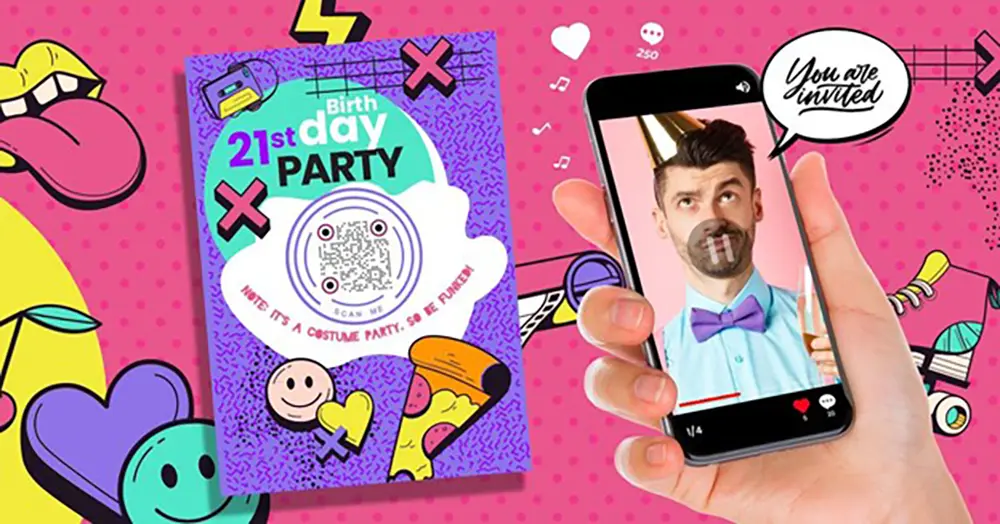 Must-try 21st birthday party ideas this 2023
1. Themed potluck party
The potluck party—this year's trendiest party idea—could be your last-minute party saver. No need to cook or order some food. No need to rent out a place. And no need to splurge on grand decorations.
A simple announcement on the potluck theme in your family or squad group chat should be enough to start the party.
For ideas, you can send out customized video invitations or video greeting cards to your guests or invitees to tell them to bring food the same color as the shirt they're going to wear to your party.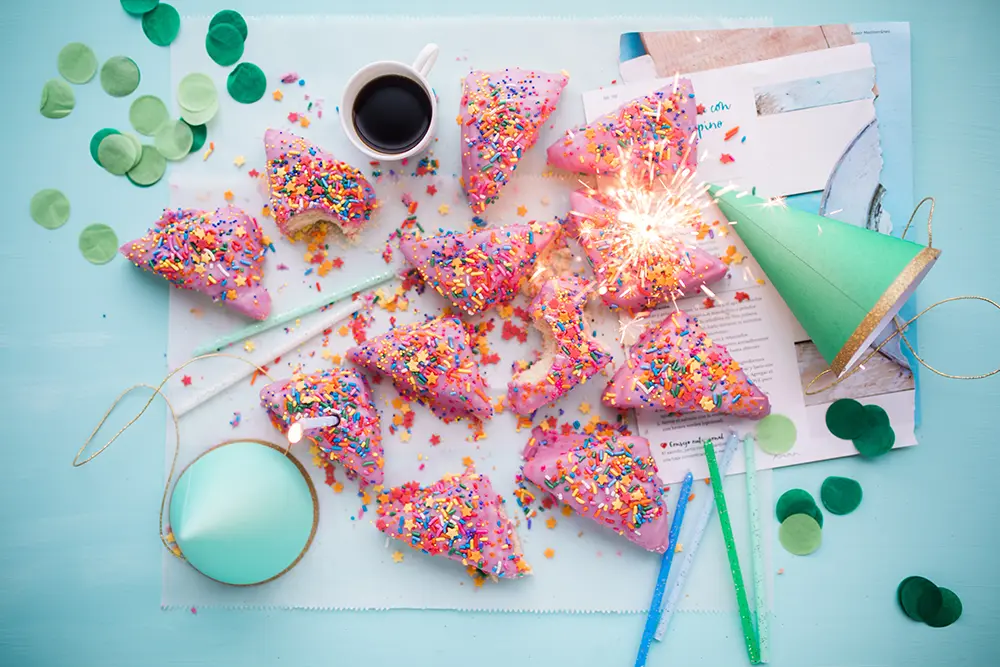 2. Costume or cosplay party
It may not be Halloween, but a costume party is still a great idea to keep the fun going for your 21st birthday. You can dress up as your favorite cartoon character or mobile game avatar or cosplay your fave anime series.
And to make it more fun, you can all shoot a video where each one reenacts a line or a thing their character says or does. You can also hand out prizes to the ones who gave their best effort.
3. Hotel staycation
For the guys who don't want a messy house after the party, a hotel staycation kind of party is a go-to choice. You can book a room or a suite, order some pizza and booze, decorate the room with party poppers and balloons, blast in some music, and there you have it—an ideal last-minute yet still fun-filled party.
4. Bottomless drinks for a beach party
It's never a bad idea to spend birthdays at the beach, especially if you're someone who enjoys the outdoors so much. You can bring out the paddle boards, Sundome tents, frisbees, grills, and some beers and sodas. Plus, you can even bring your family and friends together!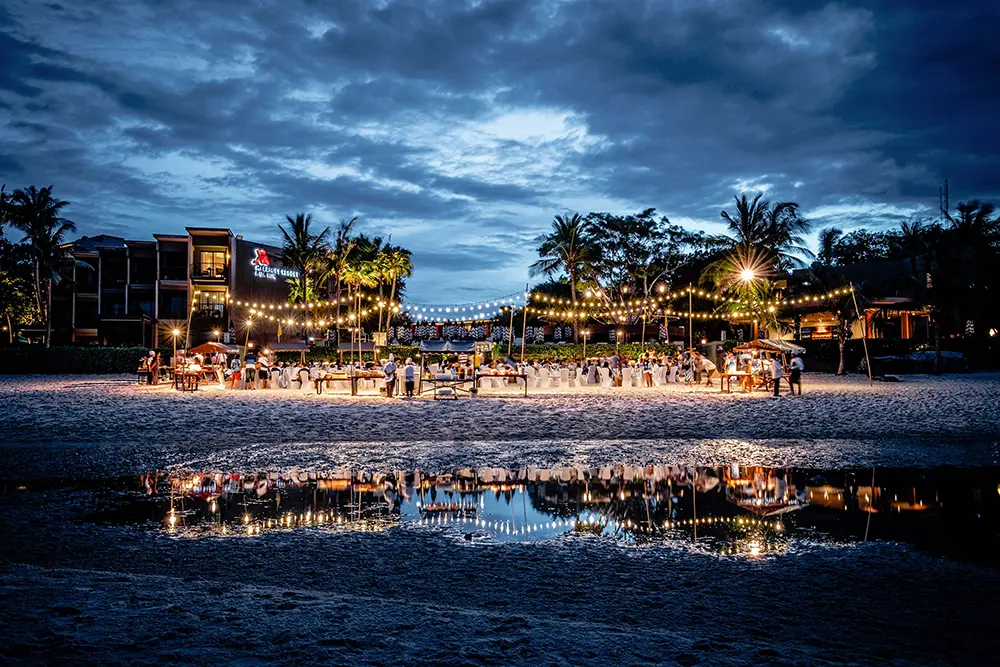 5. Cautious and conscious bar hopping
On your 21st birthday, you might want to try exploring the city's clubs and bars with friends. But be sure to control your alcohol because we all don't want you ending up in the ER during or after such a great day.
So, if you're planning on meeting new people as a way to welcome your 21st year, there's no better way to do it than where all the party people are at.
6. OG house party
Nothing beats the classic and original house parties. Gather 'round your friends, neighbors, classmates, and everyone you know at home for an exciting night to remember.
And don't worry about food and decorations because that doesn't matter now. All you need to prepare are tons of pizza and chicken wings (you can never go wrong with them!), chilled-out sodas and beers, and some party music booming the speaker.
7. Rent out a karaoke
Whether you're a belter or a singer wannabe, spending birthdays at the karaoke is always a fun idea. Trust us; we've been there and done that. Get your voices heard, even just for today!
Don't shy away from putting in 90's hits like Backstreet Boys' iconic "I Want It That Way" or Billy Joel's "Uptown Girl." You can also let your inner rapper out with songs from Drake or Lil Wayne. Feeling like a rockstar? Scream on to Bon Jovi or Nickelback!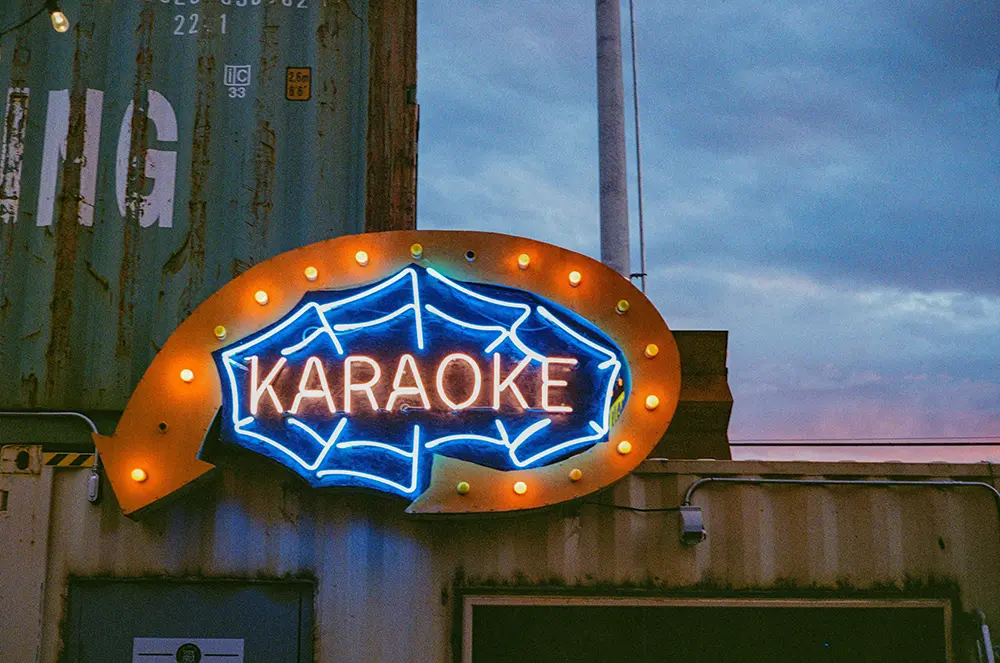 8. Scavenger hunt
If you got nephews and nieces who want to spend the special day with you, why not try indulging them with an interactive scavenger hunt party while the adults cheer from the sidelines? Or you can even challenge your friends and family to find hidden items and reward them with something they might not expect to have—like a peck on the cheeks.
9. Intimate dinner with the fam
Now, if all you want for your upcoming 21st birthday is something calm and quiet with your family, then an intimate candle-lit dinner is always a good idea. You can cook the food yourself (so long as you don't burn the entire house) or order from your fave restaurant for less hassle.
Once the food is ready, set up your dining hall with dim lights and candles on the tables, and you're good to go.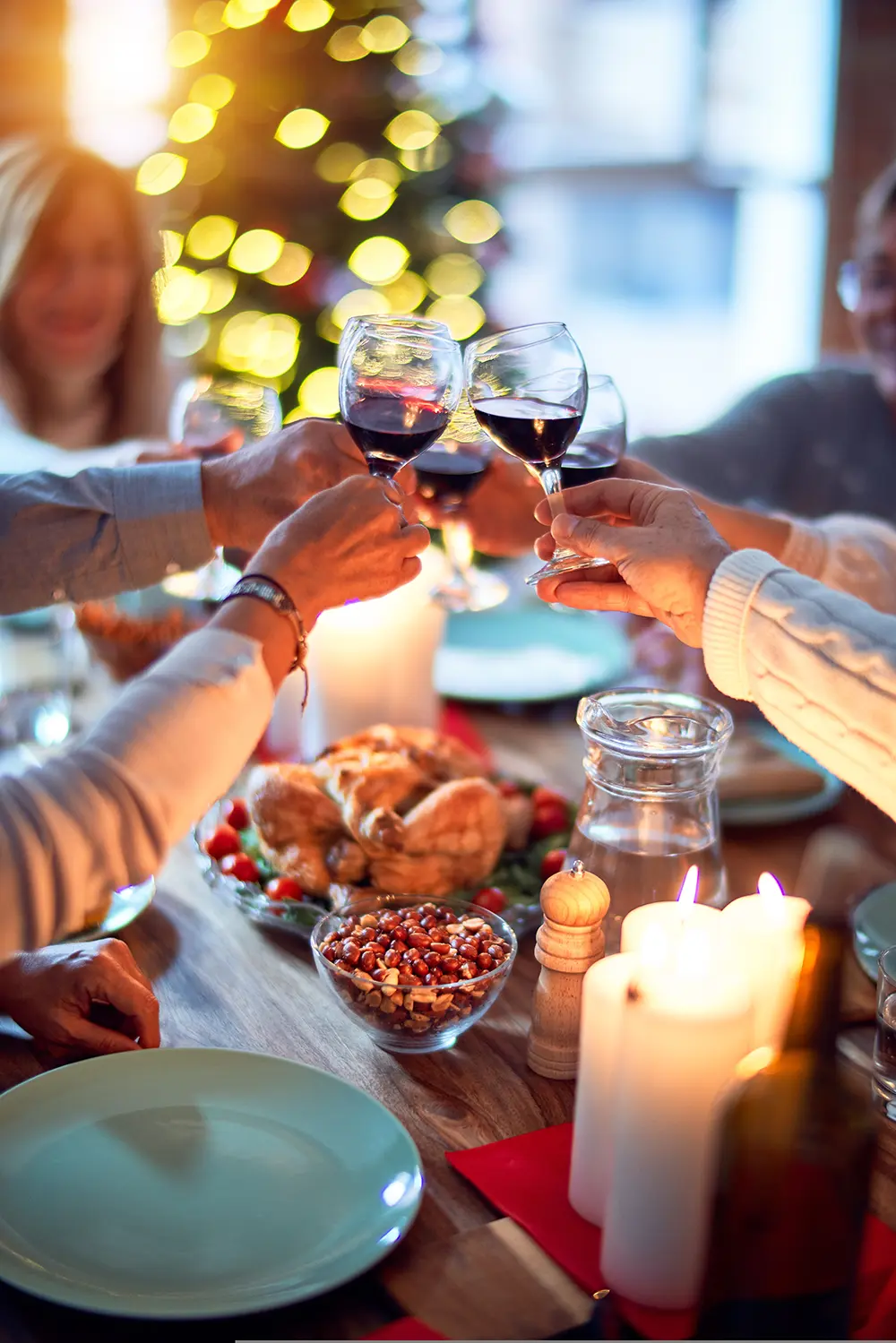 Conclusion
Whatever 21st birthday idea you choose from this list, your big day will remain the most memorable one yet. And with the right people to spend it with, you'll definitely have the most epic birthday to date.
So, why not send out the invites today? For custom-made last-minute invitation cards, visit a well-trusted invitation card maker like GiftLips, and immediately ship them out to your guests—no hassle, worry-free—just like how you want your birthday to be.