Elevate your drink experience with a touch of mystique and a dash of daring. Say goodbye to ordinary ice cubes and say hello to the extraordinary Coiled Cobra Ice Mold (amazon) – a true testament to the fusion of innovation and artistry.
Gone are the days when a mere 3D skull could steal the show in your glass. Enter the scene-stealer – a one-of-a-kind snake ice mold, where a captivating Coiled Cobra elegantly rises above the rim of your favorite 3" tall 7-10oz Whiskey Tumbler Glass. Every pour becomes a moment of anticipation as this exquisite ice creation adds an element of surprise to your sipping ritual.
Delve into the symbolic realm as cultures across the globe revere the snake as a totem of healing, transformation, and the profound journey of life transitions. With the Ice Cobra Totem gracing your drink, you're inviting these positive vibes to your table, adding a deeper layer of significance to your drinking experience.
But it's not just about aesthetics – it's about enhancing the essence of your drink. Crafted for longevity and meticulously designed for slow melting, these ice cubes stand strong, keeping your beverages colder for longer. Whether it's the nuanced notes of Irish Whiskey, the rich depths of Bourbon, or the smoky allure of Scotch, the Coiled Cobra ice cubes ensure each sip is a revelation of flavors, undiluted and perfectly preserved.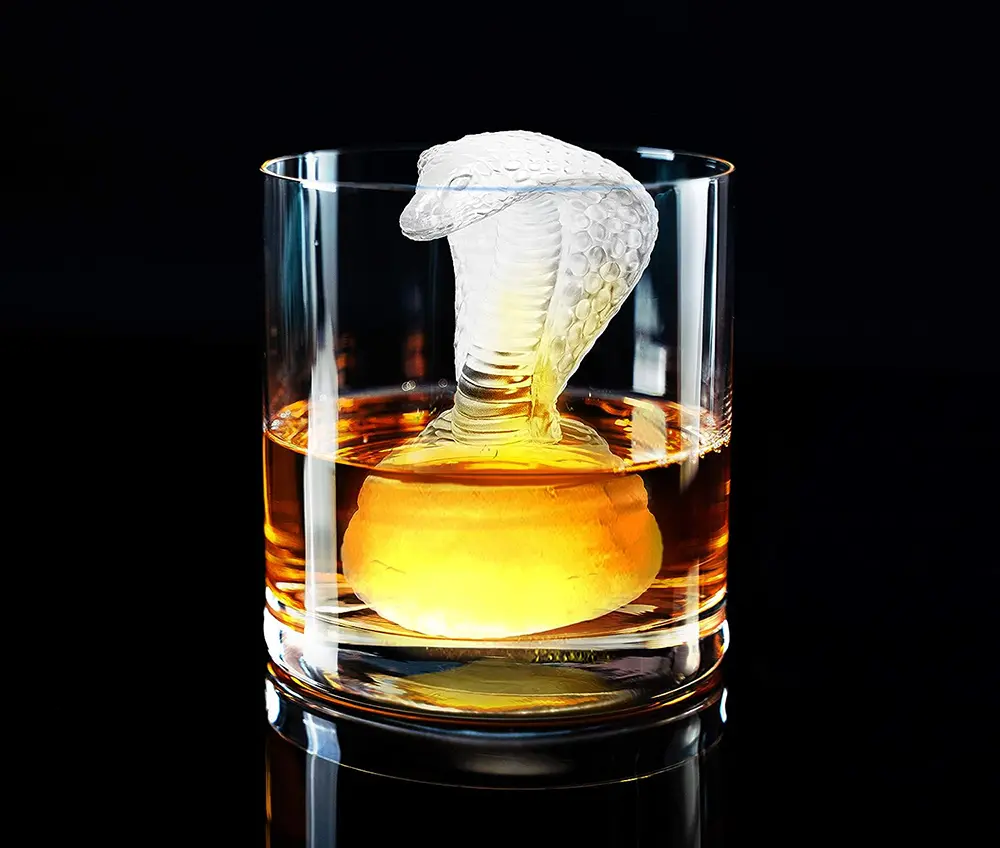 Safety and versatility are paramount, and the Coiled Cobra Ice Mold takes the spotlight here as well. Crafted from food-safe, non-toxic, and BPA-free materials, this mold becomes your ally in creating frozen works of art. And don't let its mystique fool you – it's ready to dance between temperatures, from a bone-chilling -40℉ to a sizzling 420℉, gracefully transitioning from freezer to microwave, oven, and even dishwasher.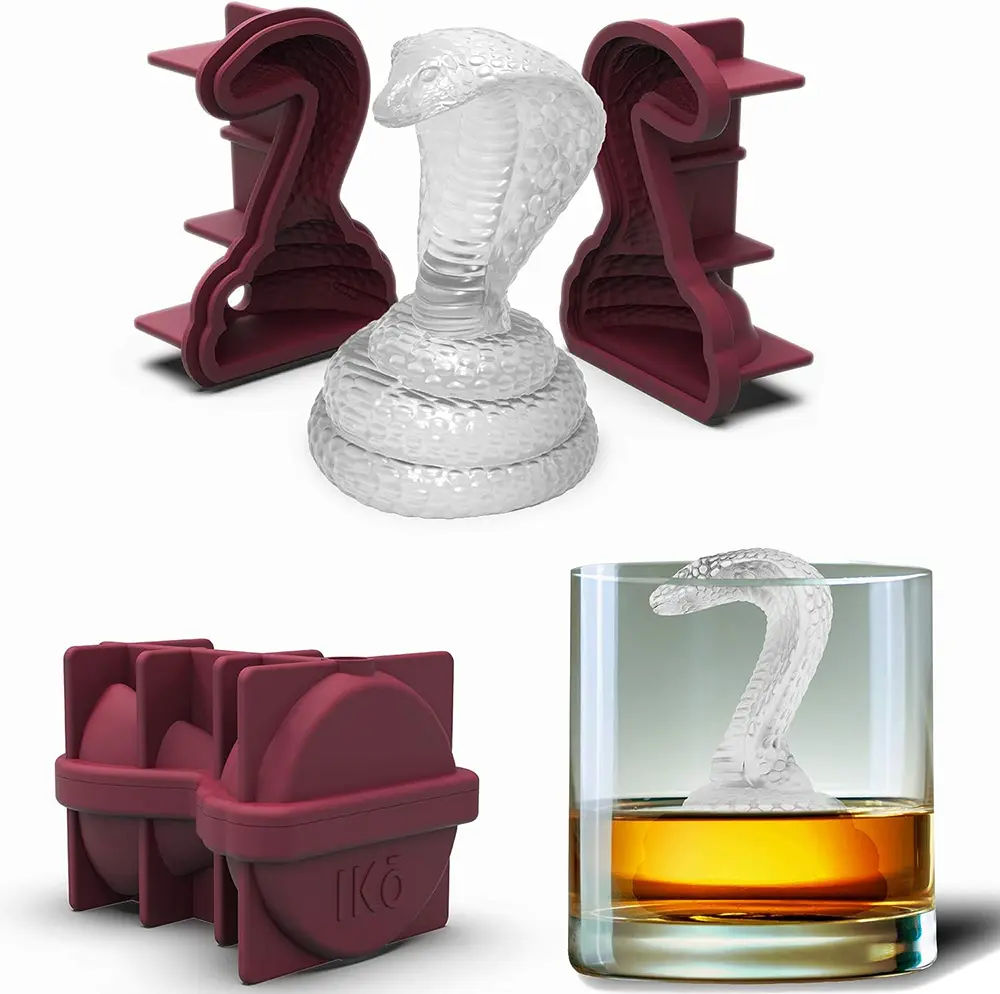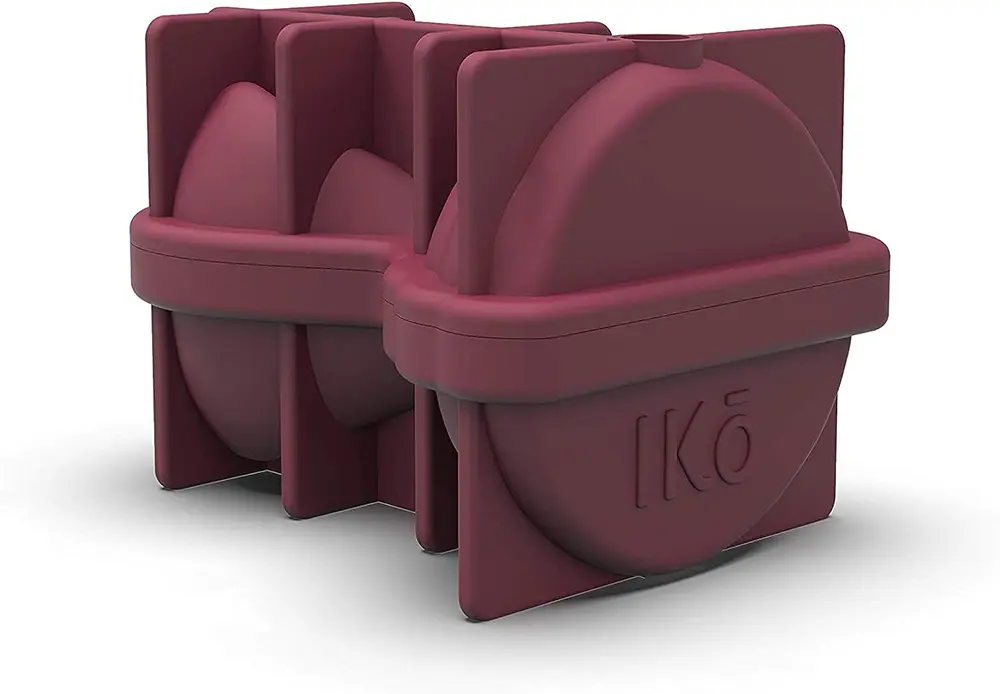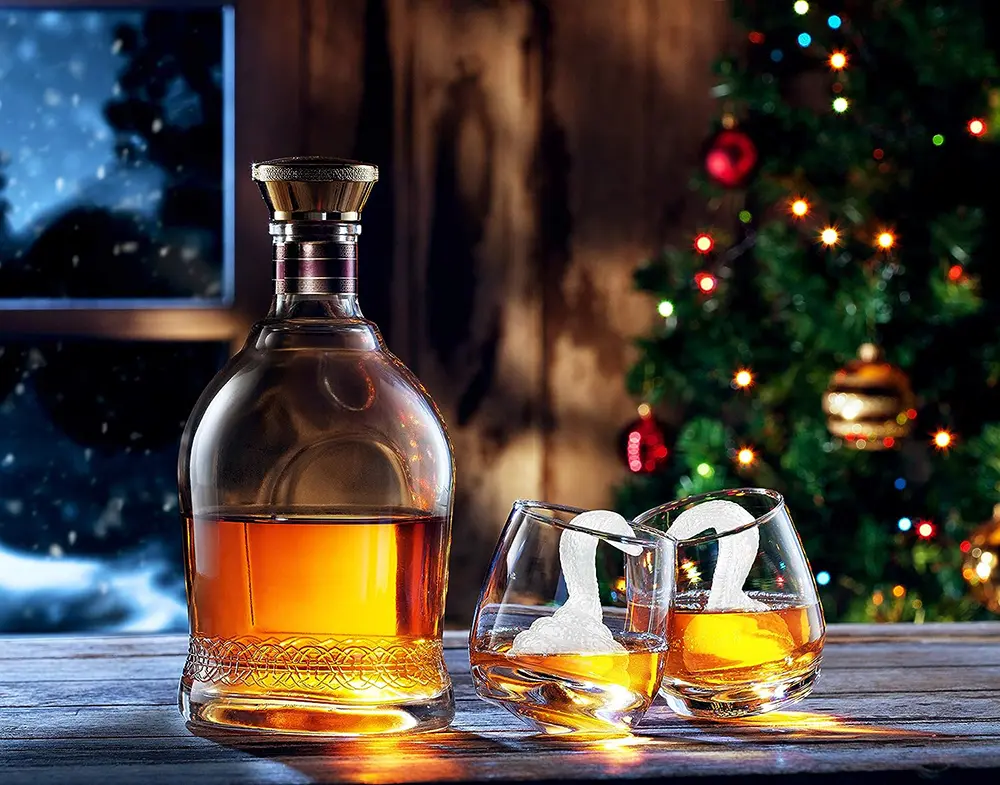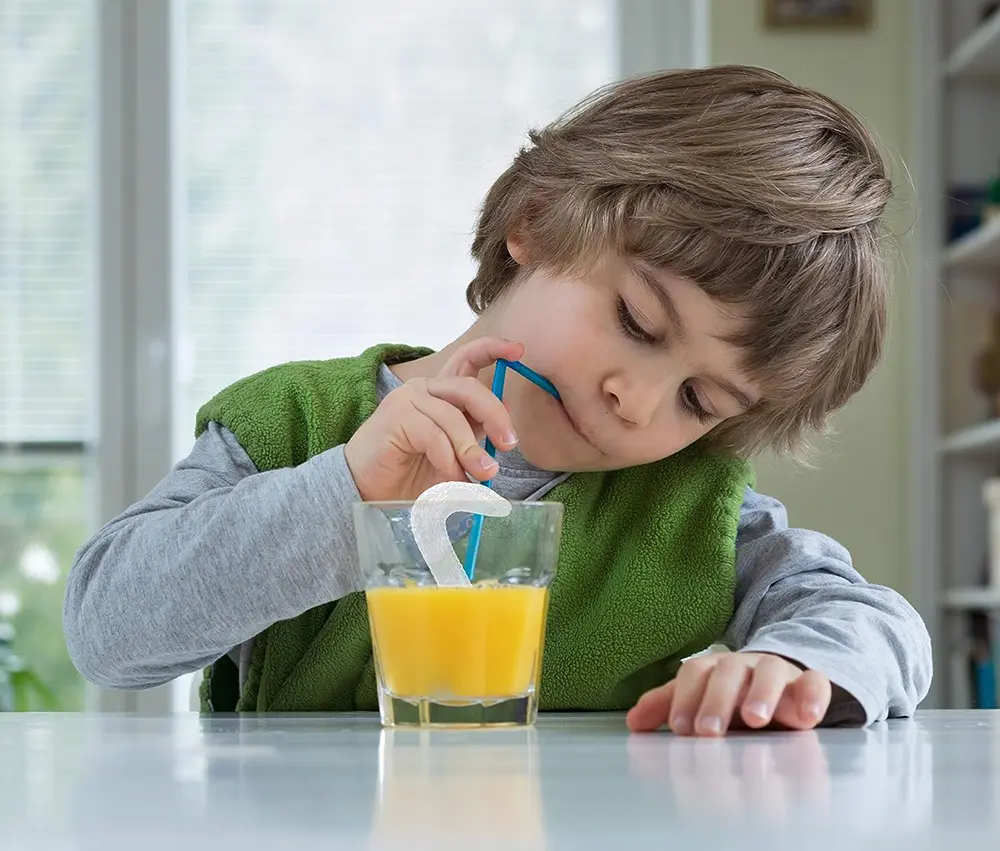 In a world where even the ice in your glass becomes a canvas for ingenuity, the Coiled Cobra Ice Mold stands at the crossroads of functionality and aesthetics. It's not just an ice mold; it's a conversation starter, a symbol of meaningful moments, and an embodiment of your unique style. So, make a statement, tell a story, and let the Coiled Cobra Ice Mold redefine the way you enjoy your favorite spirits. [buy on amazon]
We are a participant in the Amazon Services LLC Associates Program. If you make a purchase, Design Swan may earn an affiliate commission. Please read our disclosure for more info.