Get to know what interior designs and home decor will be trendy in 2021. Inspirations to upgrade your house and keep up with the trend next year.
Due to the pandemic, you have been home for the majority of the time this year. You would more likely want a change of scenery. Since you will be staying home for a longer period of time, it would be ideal to remodel your house.
Here are some interior decor and home design trends that will hopefully inspire you to renovate your house and help you keep pace with the latest incoming trends.
Bring the World Indoors
Currently, the world can not be your oyster because of the unfortunate pandemic. Travelling is out of the question and not possible. The stay-at-home lifestyle is a new way of living.
Bring the outside world indoors. Embrace the new normal. You can repurpose your balcony or outside space. Put some yard furniture on your veranda. Pair them with warm color cushions and rugs like mustard yellow. A hammock can be installed to bring some vacation vibes. Add a touch of green by bringing some plants.
You can also adorn the wall with maps of your favorite places. Artprintsvicky has an amazing range of beautiful prints of maps and will add an oomph factor to your room.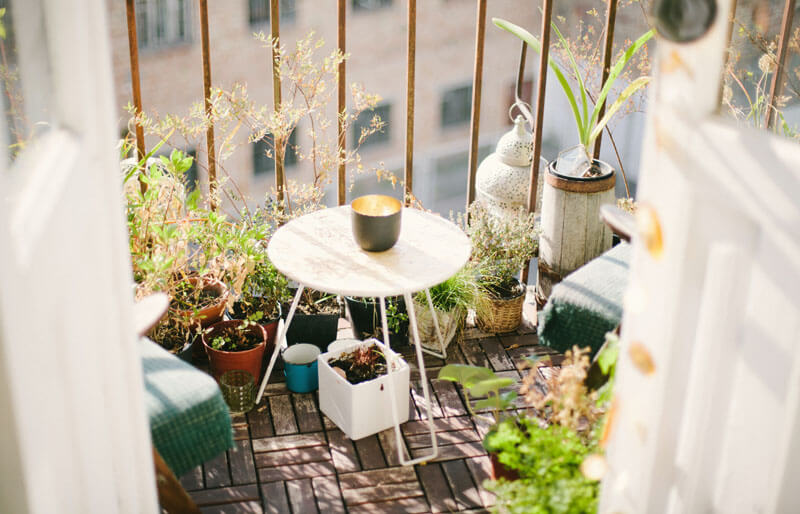 Photo by Artur Aleksanian on Unsplash
Multipurpose Furniture is a GameChanger
Since you will be spending most of your time working from home, it is important to keep everything organized and spacious. Always staying home may feel suffocating, being unorganized and spaces covered by clutter makes it worse.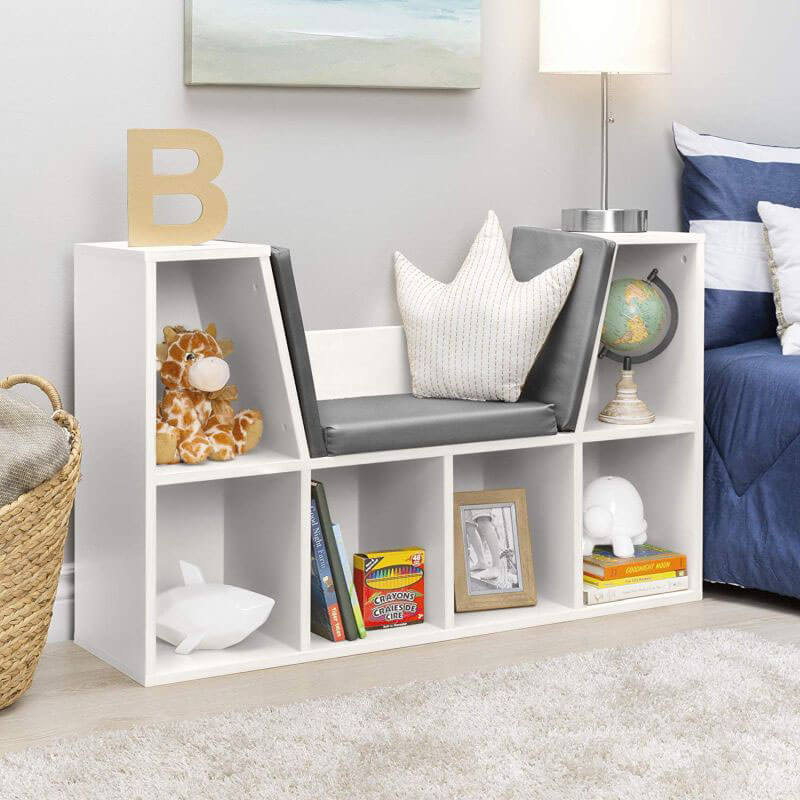 Photo: Multi-purpose kids reading nook
Install multipurpose furniture and save space. You can bring furniture like a coffee table that also accommodates an armchair and side table. Or maybe a duty box wardrobe which is a collapsible cabinet with a full-length mirror as a door.
Just reduce the number of furniture by having the ones that have more than one purpose. Having fewer furnishings makes your home spacious and in order.
Embrace the Grand millennial Style
Grand millennium style is the modern take on the vintage traditional styles. Since some millennials are getting tired of the white cool-tone on white sleek looks, they are reviving back the old classic floral wallpapers and wicker furniture.
It gives more homey and pleasant vibes that naturally uplifts the mood. This trend is all about antiques, ruffles, tassels, and timeless patterns. It adopts the chic granny look.
Your House, Your Rules, Your Trend
Tired of keeping up with the new rules of what is popular and what's not? Well, the new era is all about acceptance and self-love. It is your own home, you can do whatever you want with it.
Do not pay heed to the experts. Do what you feel like. Decorate your place with your favorite trinkets. Add the clashing patterns you adore on the walls. Light up your rooms with the classic fairy lights, add glow in the dark stickers on to the walls, display that prized ugly lamp with pride.
It is your house, your rules, YOU are the trend. Embracing your personality and using it to personalize your living space will be one of the hottest new trends.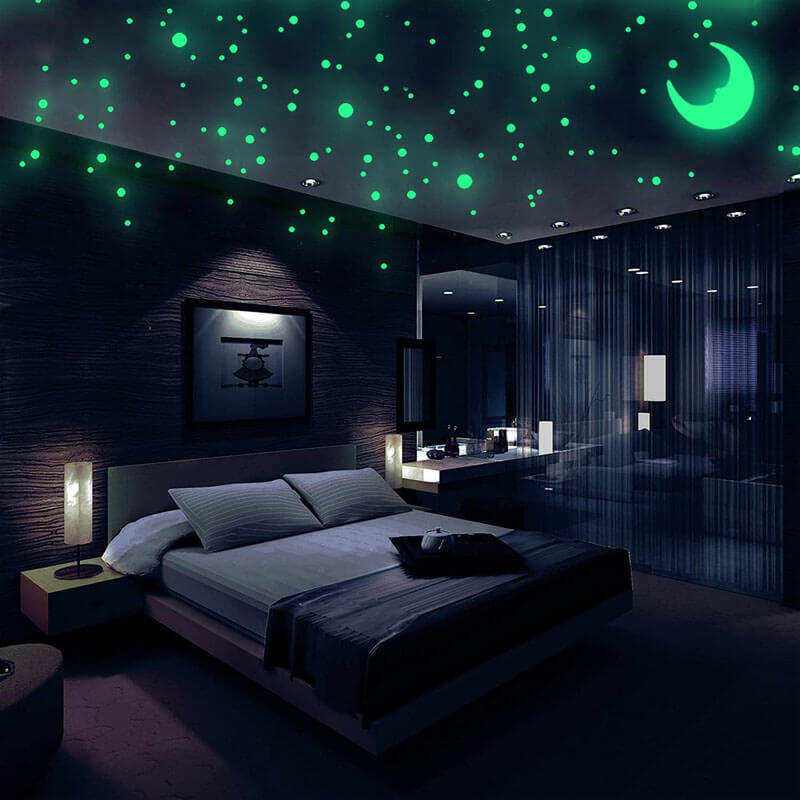 Photo: Glow in dark ceiling stick
Personalize the Decor with Arts and Crafts
Showcase your personality by decorating your house with quirky craftwork and artworks of your liking.
You can also add cool posters to accentuate your home. Maybe some trinkets and crafts like quirky ceramic mushroom vessels. Some handcrafted clay containers to store your keys. Or a hand-painted wardrobe that brings a unique look.
Decorating your place with arts and crafts will give a vibrant atmosphere to your home.
It's All Natural
Natural, unadulterated textures are all in. With the grainy texture of stones, the plain authentic feel of wood, people will be appreciating the authentic forms of materials.
As people are surrounded by everything digital and polished, they will be more prone to feeling rough, rustic, and natural materials like linen and wool. Hence owning a linen tapestry or curtains would be a great new addition that is on track with the upcoming trend.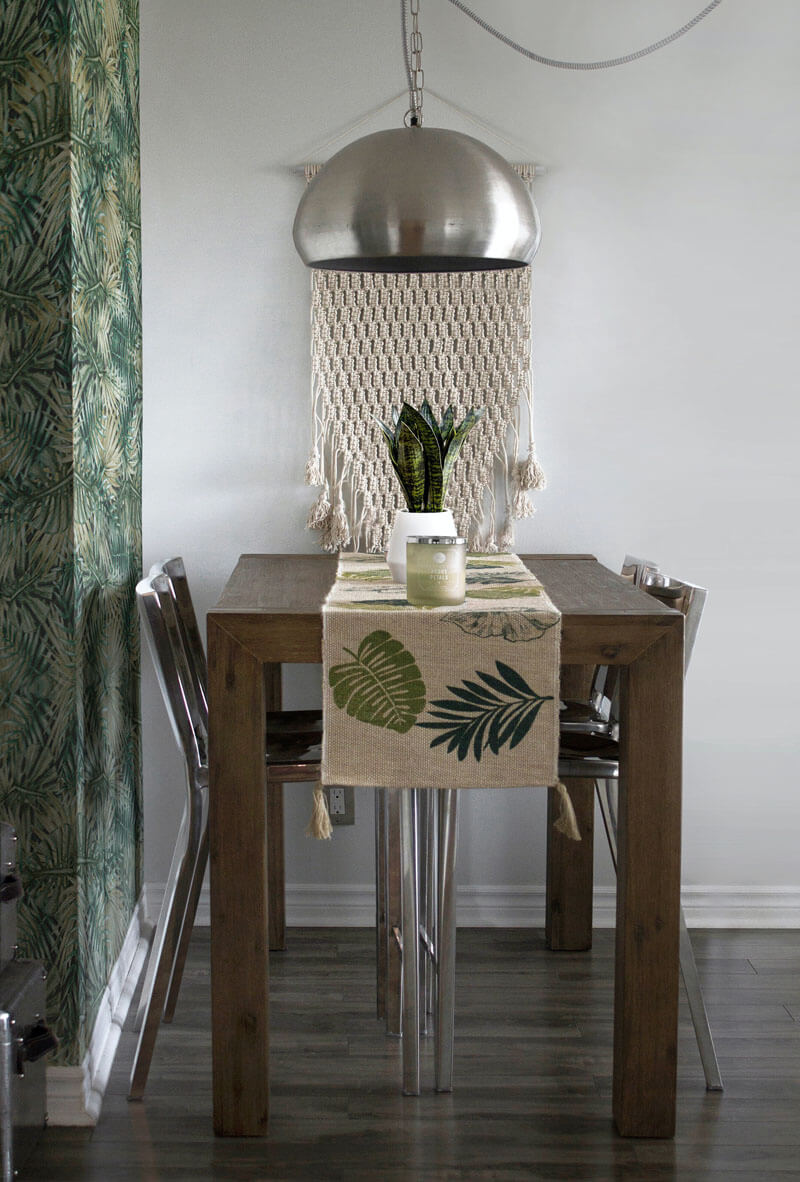 Photo by DESIGNECOLOGIST on Unsplash
Light Up Naturally
Make the best use of natural lighting by using curtains and blinds of light color. Illuminating your room with natural light will make it look more spacious and lively. Open the windows periodically to let some light in; it will also provide proper ventilation, making the room airy.
Daily Luxuries
Since you are homebound and unable to treat yourself outside, pamper yourself at home.
Indulge in scented candles, it will make your room smell amazing as well as provide nice lighting. Scented candles are also known to alleviate stress and anxiety. So it will help to ease your stress when you are working for long hours from home.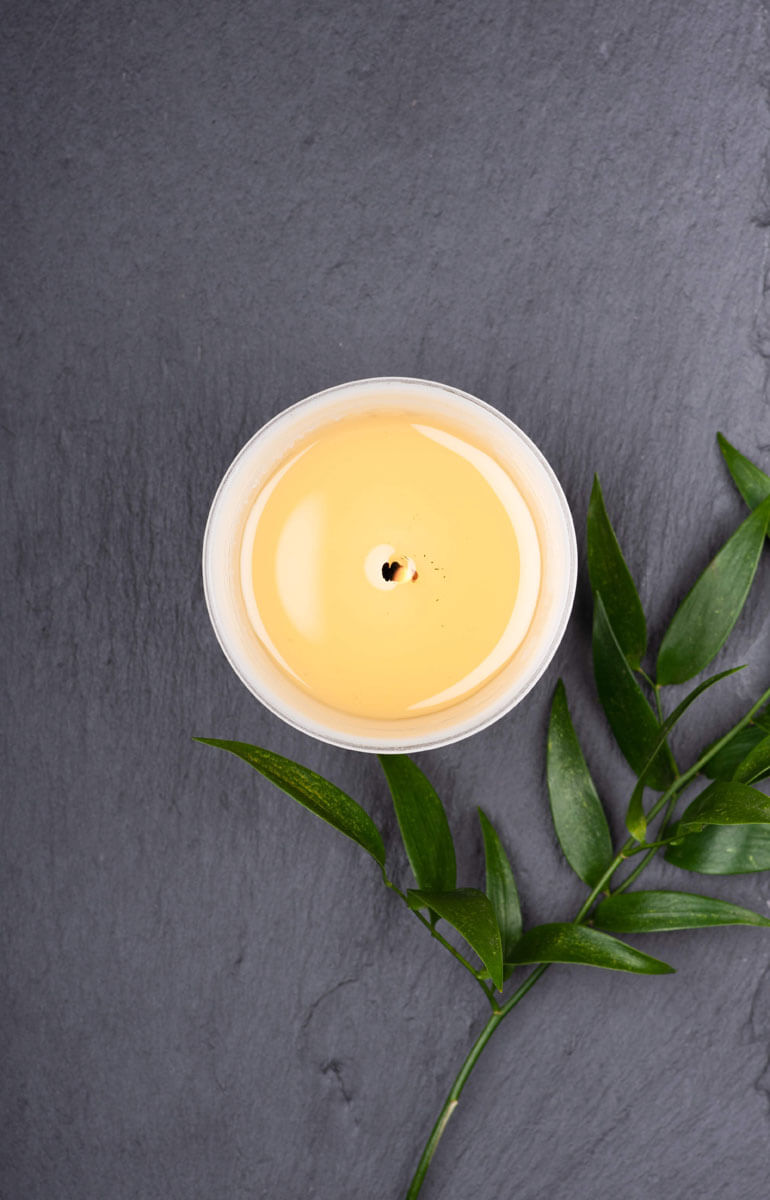 Photo by Mindaugas Norvilas on Unsplash
Spend on 1000 thread count linen or silk bed sheets. Enjoy a nice shower with luxurious handcrafted soaps. Install a painting of your liking, you can admire it and be motivated when looking at it.
These will brighten up the surroundings and are less expensive than remodeling your entire house.
Nordic Style Interior
People have already started raving about this Scandinavian design. It is all about neutral warm colors, textured rugs and walls, and comfortable lights. It also includes walls having a natural feel of touch rather than being polished and painted over.
This style of decor is very much cool-toned and comfortable at the same time. It ensures a positive and calming ambiance.
Japandi Interior Style
The hybrid interior style of Japanese and Scandinavian origins will be the new craze in 2021. Both of these styles are all about minimalism, space-saving, functional, cool tones, and natural lighting. It is the ultimate modern take on interior design.
The elegance of Japanese decor complements and contrasts well with the simplicity of the nordic style.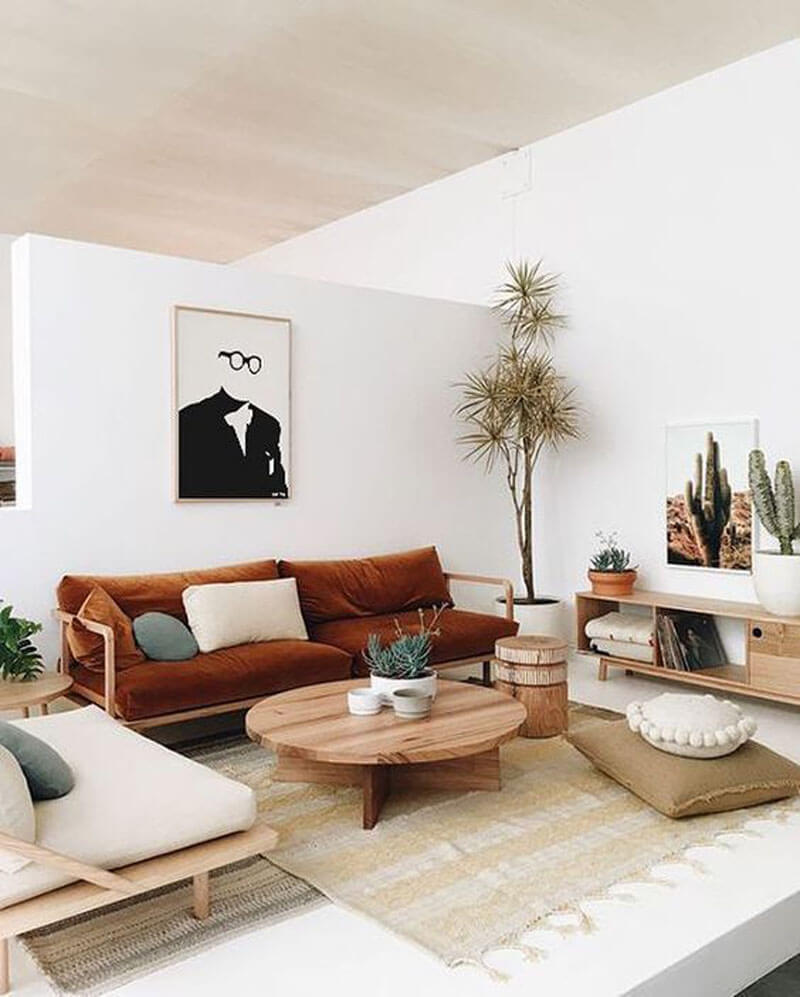 Photo: Japandi Interior Design
Both of our emotional and physical states are dependent on the interiors of our houses. Hence, it is crucial to have an ideal atmosphere in your house. Hope this article encourages you to refurbish your homes according to the prospective popularity.