Christmas is so close and I bet you have got all the gift ready. But that is not the end. You know you have one last important step – gift wrapping! A beautifully wrapped gift really shows someone you care. However, we are all kind "bankrupt" in this holiday season. How we can make cool and thoughtful gift wrapping in a cheap way? Yes, we encourage you to ditch the store-bought paper in favor of one of the following DIY wrapping ideas. The reason? Just take a glance, you will find these ideas are not only beautiful but easy to craft. In the other word, you can do your gift wrapping in a very personalized way to show your care.
The tutorial of the wrapping idea is provided for each design we collected here. Hope you find it useful.
1. Mini Christmas Tree Gift Wrapping Idea
Pine needles make a quick and easy mini Christmas tree that you can put on all of your Christmas gifts. Or you can easily get from dollar store.
Get the tutorial at A Piece of Rainbow.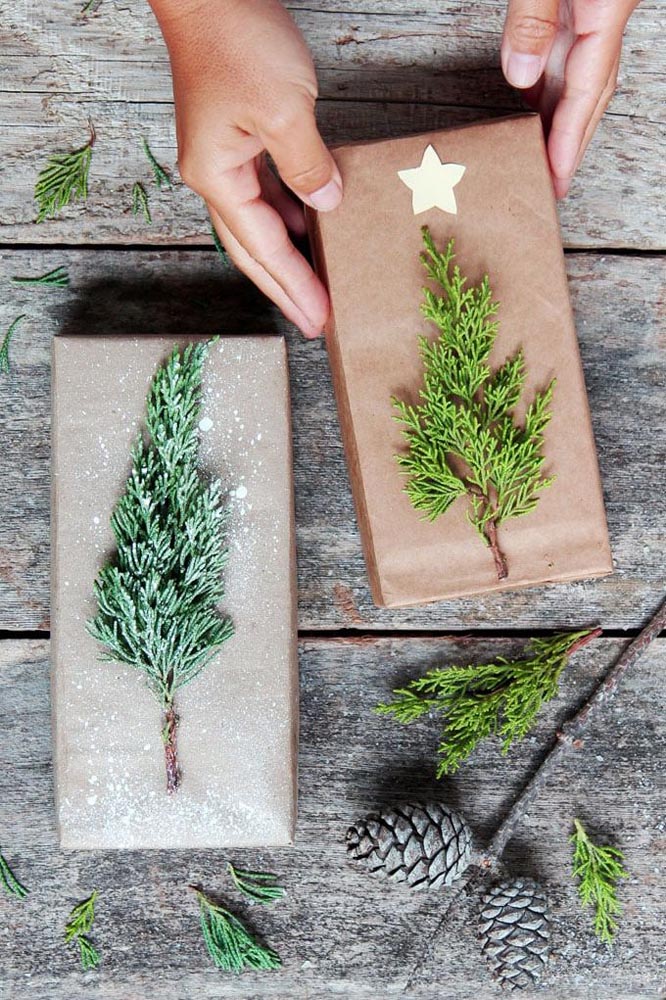 2. Book Page Wrapping Paper Idea
Repurpose an old book or magzine page by cutting out the shape of a Christmas tree, snowflake, or reindeer to paste on your gifts.
Get the tutorial at Thistlewood Farms.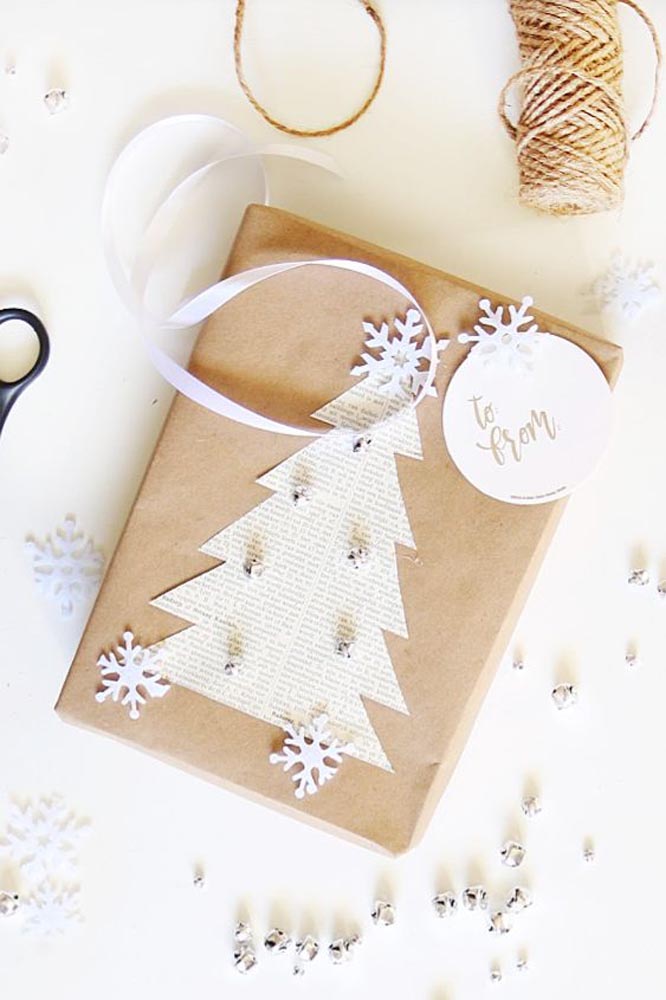 3. Yarn Wrapping
Yarn is a handy gift wrapping material for two reasons: It's a great way to secure your gifts and it's a gorgeous. Just get the traditional red and green color, you can easily make your very own yarn gift wrapping, especially on the brown paper.
Get the tutorial at The Shady Acre.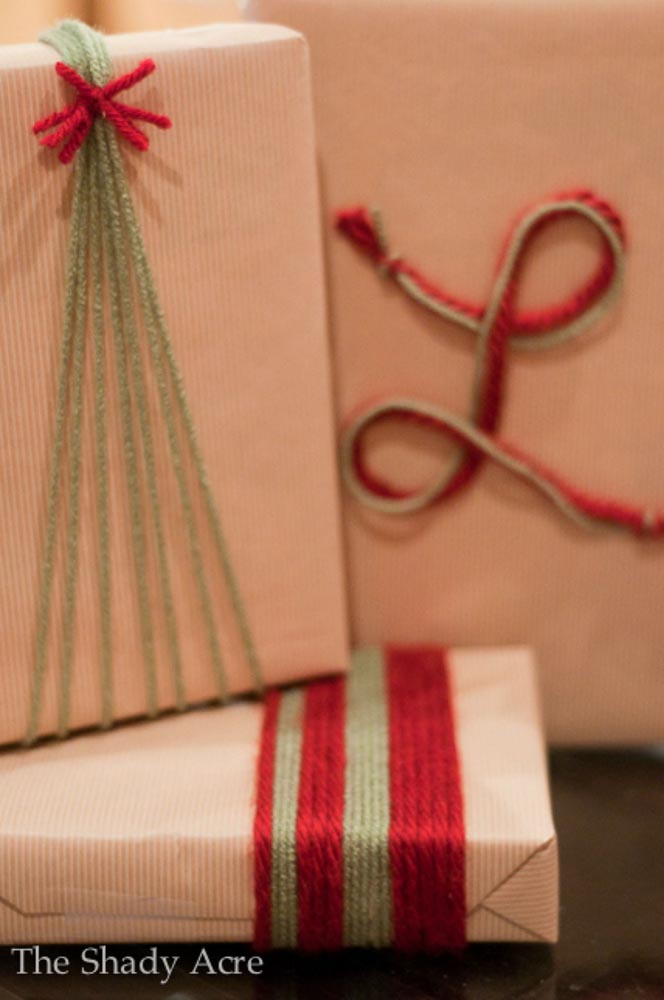 4. Christmas Wreath Label
Make small trinkets, gift cards, and other tiny gifts look grand with this festive wreath label you can throw on any small paper bag. Another awesome brown paper bag wrapping idea!
Get the tutorial at Damask Love.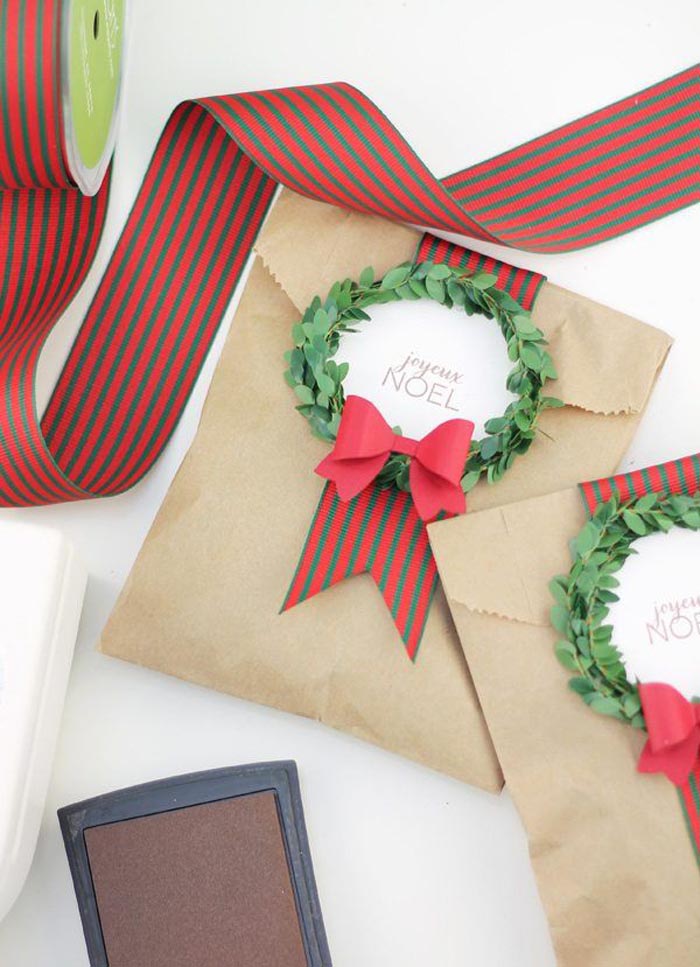 5. Rudolph Gift Wrap
Create your very own fleet of reindeer with this easy craft that you can display under your tree or anywhere in your home.
Get the tutorial at Frog Prince Paperie.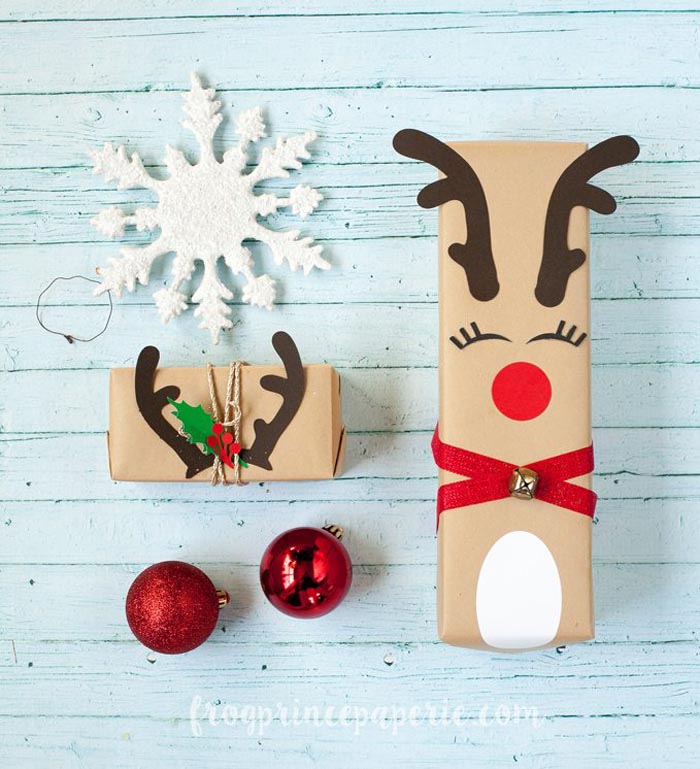 6. Black Tree Garland and Stamped Wrapping Paper
For this patterned ode to Christmas trees, you'll need paper card stock, scissors, a sewing machine, 2-inch rubber eraser, and a black ink stamp pad.
Get the tutorial at Hello Glow.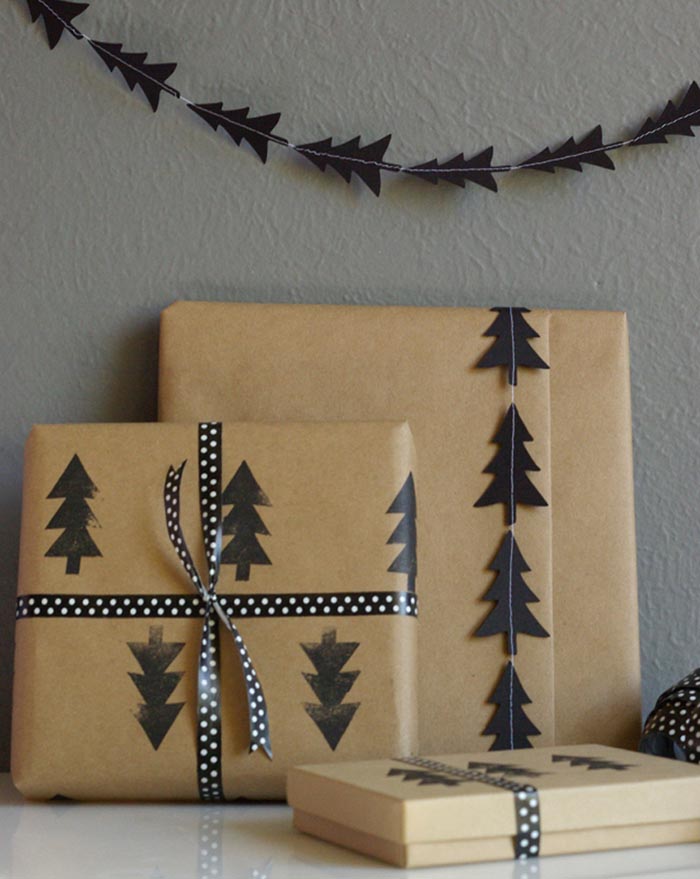 7. Stamp Wrapping Paper
If you happen to have some holiday stamp. Then this is a great wrapping option for you. Just use the stamp or roller on the humble brown paper and create your very own gift wrapping! Since you can stamp anywhere you want, so each wrapping you get by this way is truly unique.
Get the tutorial at Handmade Charlotte.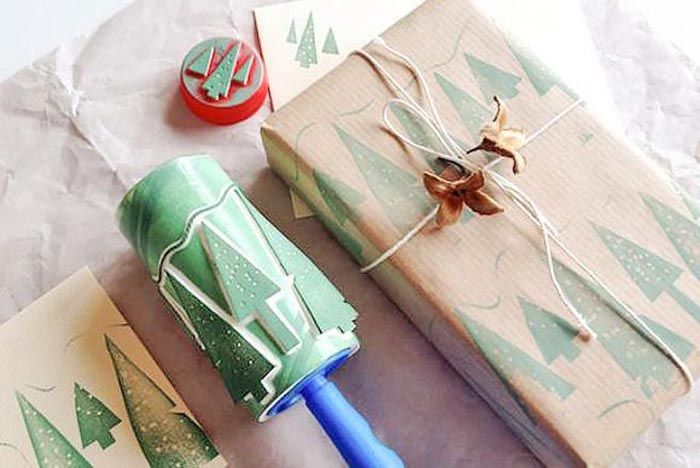 8. Paper Straw Star Gift Toppers
String and Straw. You can get them cheap but the final result is pretty awesome. What do you think?
Get the tutorial at Splash of Something.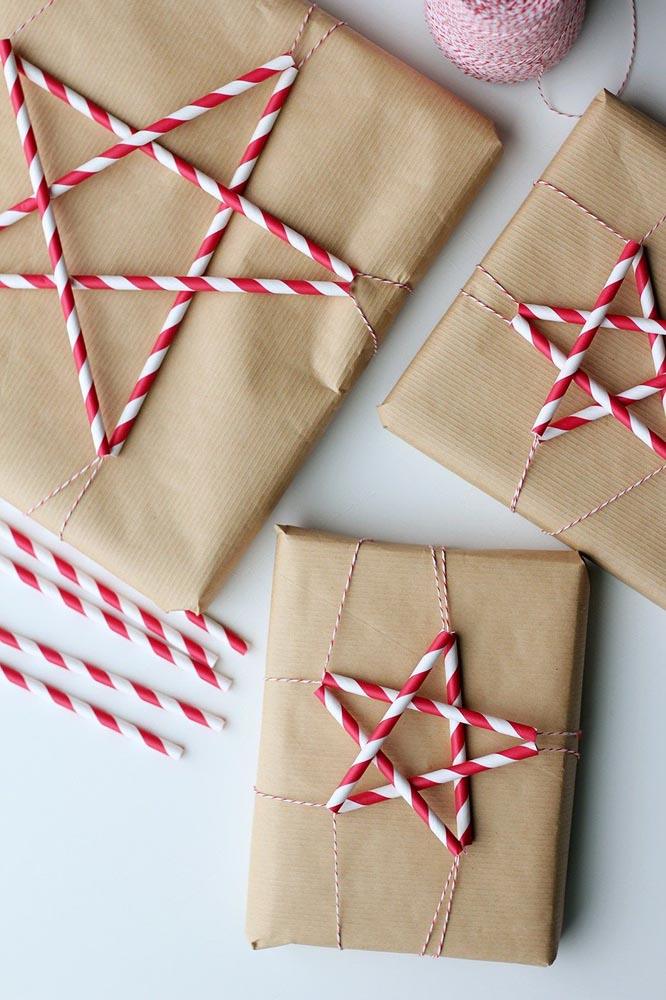 9. Ornament String Wrapping
Tree ornament doesn't really need to go on your tree, they also look awesome on the gift. Find a string and hang any ornament you want, of course, the smaller the better.
Get the tutorial at SallyJShim.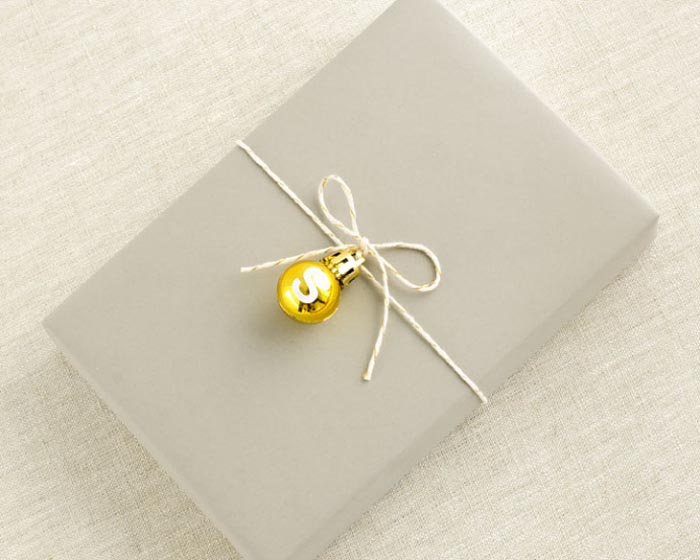 10. Christmas Light Wrapping Paper
Why stop at your tree when decorating with Christmas lights? Print and cut out colorful bulbs, fold each in half, and use a glue pen to attach to twine. Then, simply wrap around your package and secure with tape.
Get the tutorial at Boxwood Avenue.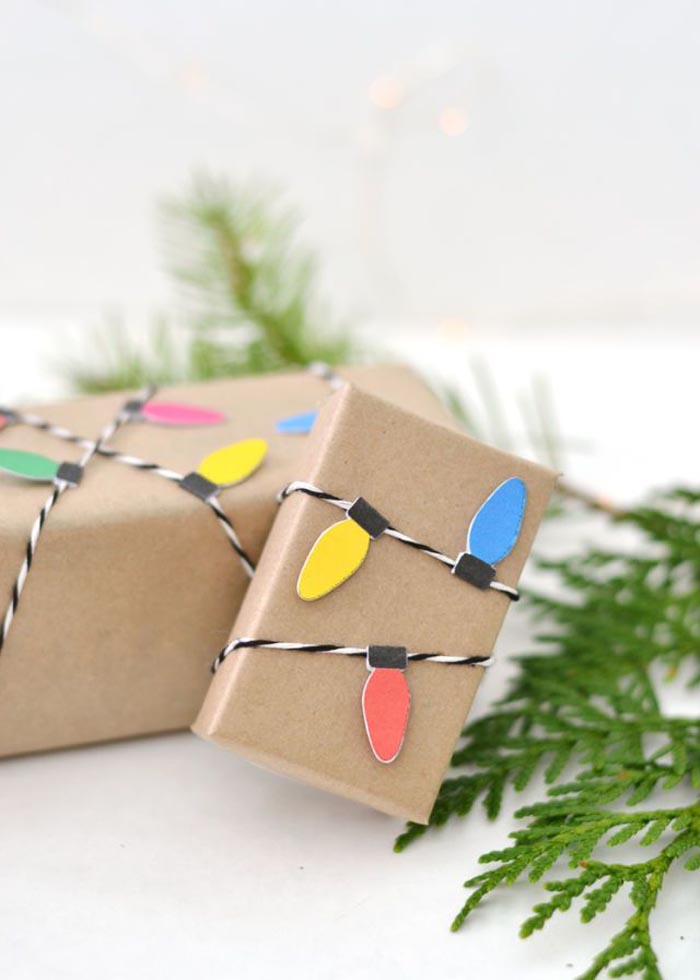 11. Woven Ribbon
Rethink your stockpile of curling ribbon thanks to this simple twist. A flat lattice design can also survive a trip in the mail without getting crushed. It will look even good if you can spray some golden or silver gillter on it…
Get the tutorial at The Sweetest Occasion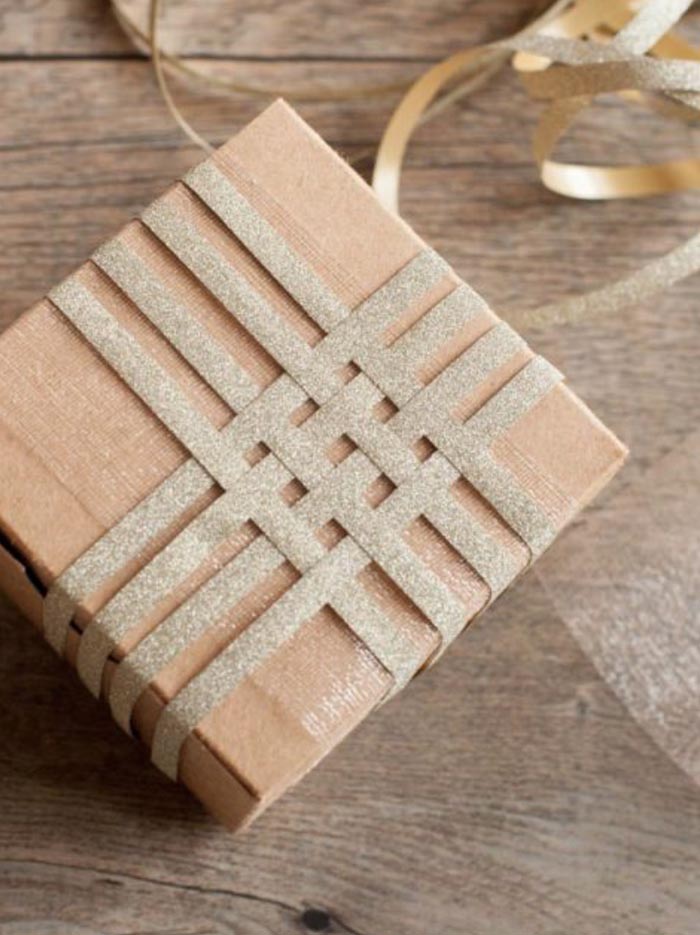 12. Initial Ornaments
What is more personalized if you can put the name on the gift. This is a gift, tag, and topper all in one. Glittery monograms identify the recipients while adding a little sparkle to their trees.
Get the tutorial at Boxwood Clippings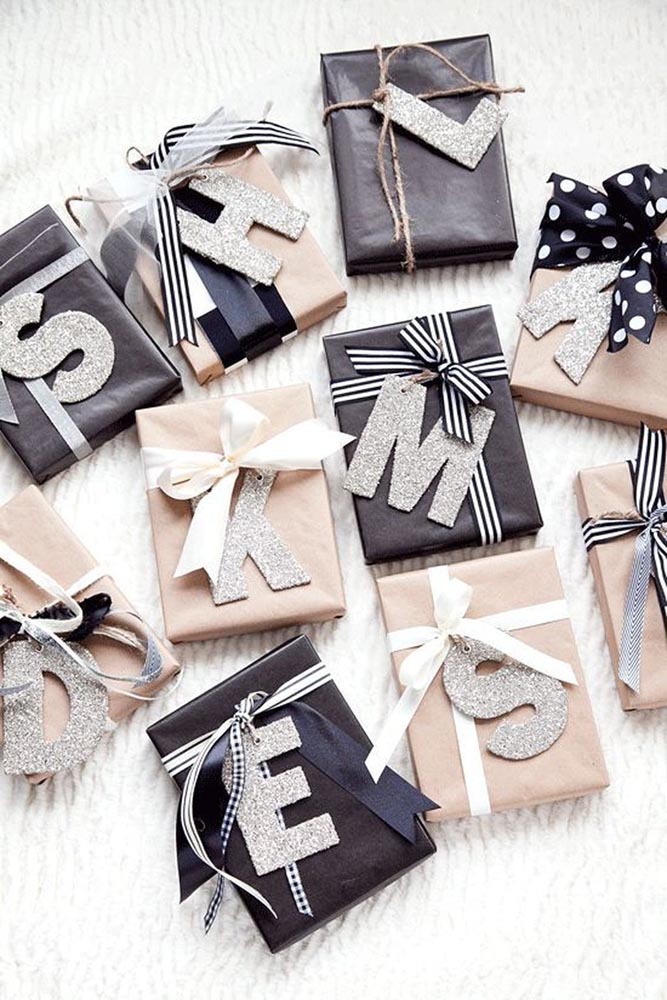 13. Sweet-Smelling Wreaths
Pine needles are good, but if you want to have something smell even good, try this rosemary sprigs wrenths
Get the tutorial at Spoon Fork Bacon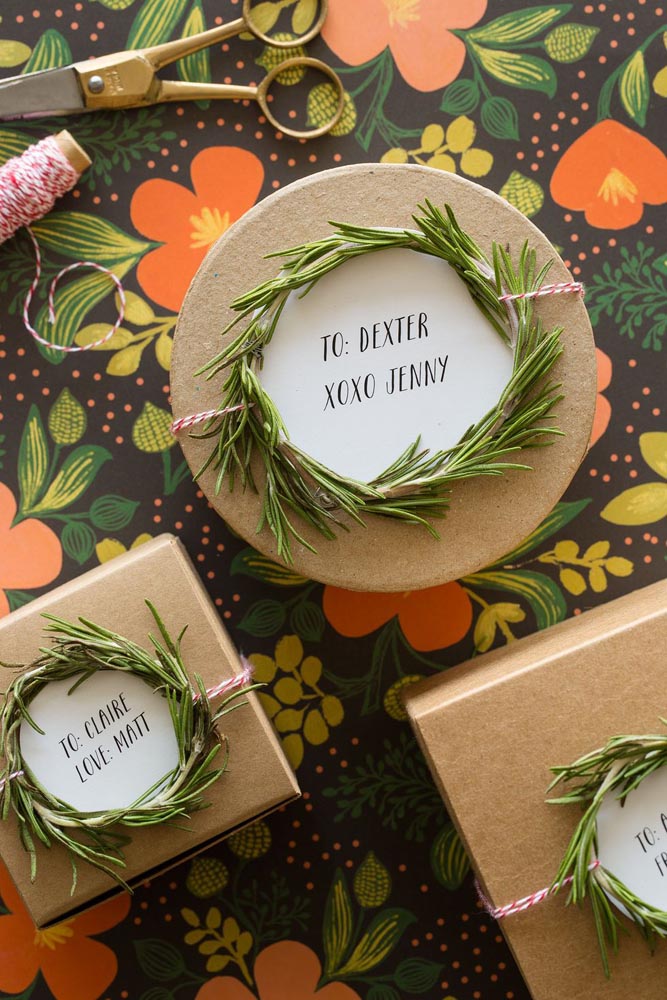 14. Puzzle Pieces
What jigsaw puzzle isn't missing a few pieces? Repurpose the remaining components as gift tags by painting them black with chalkboard paint. Voilà, instant decorations.
Get the tutorial at Domestically Blissful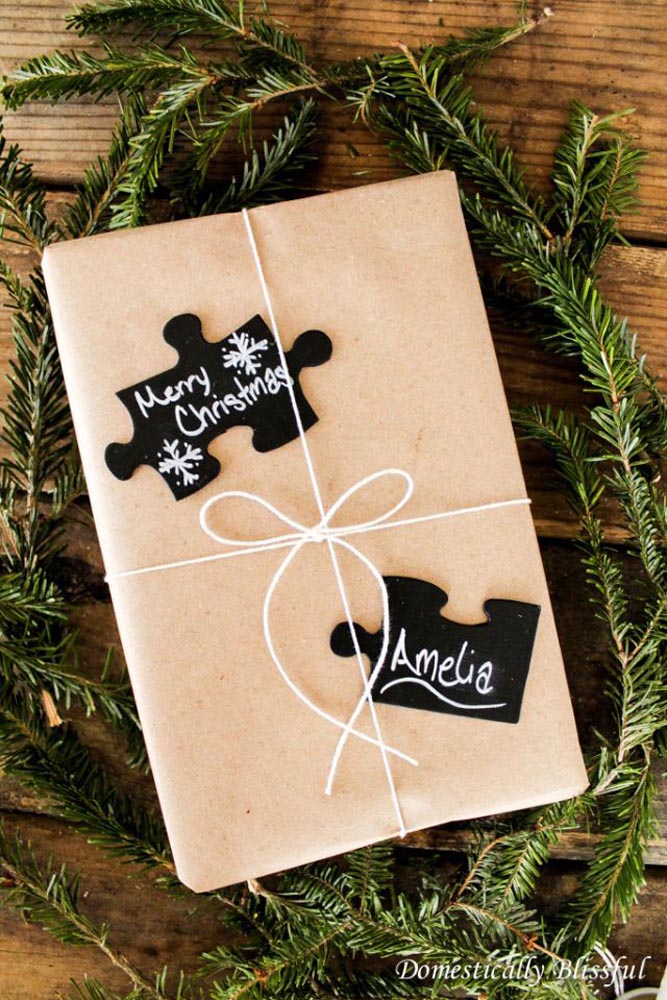 15. Rustic Meets Luxe
Packages wrapped in inexpensive brown Kraft paper get a high-end update when topped with small bits of leftover fabric, twine, fabric trim and a wax paper pom-pom.
Get the tutorial at hgtv