TV stands are the perfect choice for lifting your TV off of the floor and give you a much better viewing angle. They can also give you more space to store related items, like DVD players or gamers consoles. Learn all you need to know about buying TV stands to make sure that you make a well-informed decision.
Sizes
If you don't already know the exact measurement of your TV, get out the tape measure and measure it now. Measure across the screen diagonally. Remember that while TV screens are measured diagonally, TV stands use a standard width measurement. If you have a TV stand and a TV that have the same measurement, then the TV stand is actually wider than the TV.
Your TV stand ought to be at least as wide as your TV, although you can choose to buy a much wider TV stand and then centre the TV on top of it. This can work well, as it gives you room on either side of the TV to set other objects like consoles or decor. Short, standard height and tall TV stands are all easily available, so pick one that fits in with the height of your seating and your preferred viewing angle.
Materials
Wood and metal are the most popular materials for TV stands. Wood TV stands give a more traditional or rustic touch to your living room, while a metal TV stand would work well in a more modern home. The woods most often used in TV stands include maple, oak, cherry, and mahogany. The wide variety of woods available means that are able to choose a wood that looks good with your decor and fits in with your budget. Metal TV stands are often finished with a powder or chrome finish to make them look better.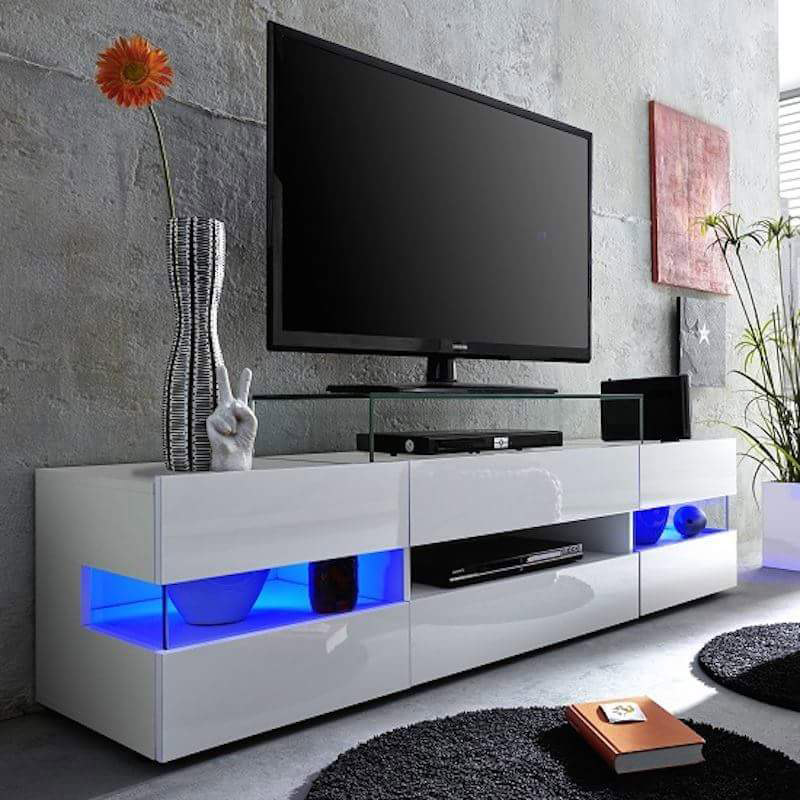 Types
There are lots of different types of TV stand available on the market, but the most popular kinds of TV stands include entertainment centres, corner TV stands, and TV hutches. If you want TV units with storage, entertainment centres are a good choice. They offer plenty of storage space for other items, such as your Sky box, video games consoles, DVD players, games, and DVDs. The design of these stands lets you easily connect any cords from any of the devices in the entertainment centre to the TV.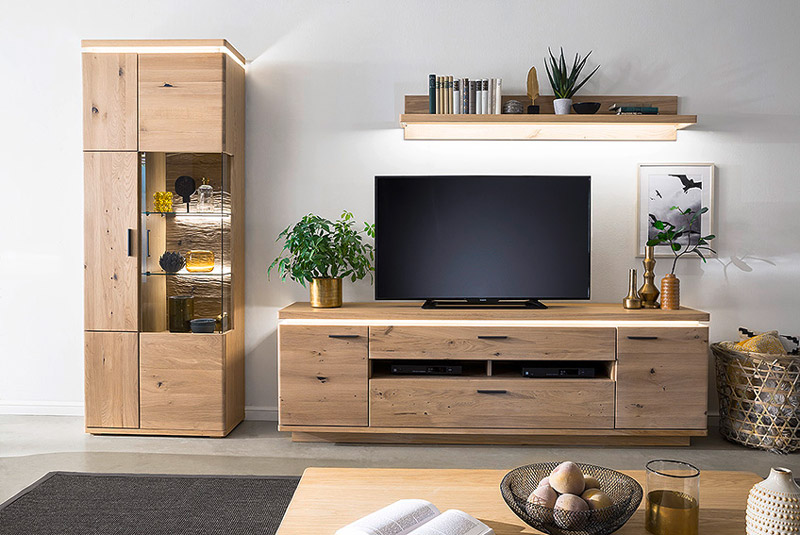 Corner TV stands are usually smaller in size and are made with a triangular edge, so they fit neatly into the corner of the room. TV hutches have an enclosed space for the TV to go in, making it less of a focus in the room.
Styles
Choose a TV stand that fits with the style of the rest of your home and brings the room together, whether that's a rustic or modern TV stand, or another style entirely. For a very classic appearance that will never look dated, choose a traditional TV stand made from durable hardwood. If you want a more up-to-date look, opt for a modern TV stand with sharp, sleek lines instead.
Extra Features
Shelves, glass doors, and drawers are all common extra details that can be found in some TV stands. Whichever you opt for, if you need TV units with storage, make sure you have enough space for every device that you need to keep close to your TV. If you can fit your medial library into your TV stand, this can be a great bonus and a way to reduce clutter.
Adjustable shelves are a useful feature if you have a few items of different sizes that you want to get into your TV stands. T stands that have drawers or glass doors can come in useful if you would prefer to hide some of the items in the stand from view, so people only see the stand and the TV itself. For TV stands with glass doors, make sure that the glass is tempered, as this is much stronger than regular glass and reduces the risk of accidents.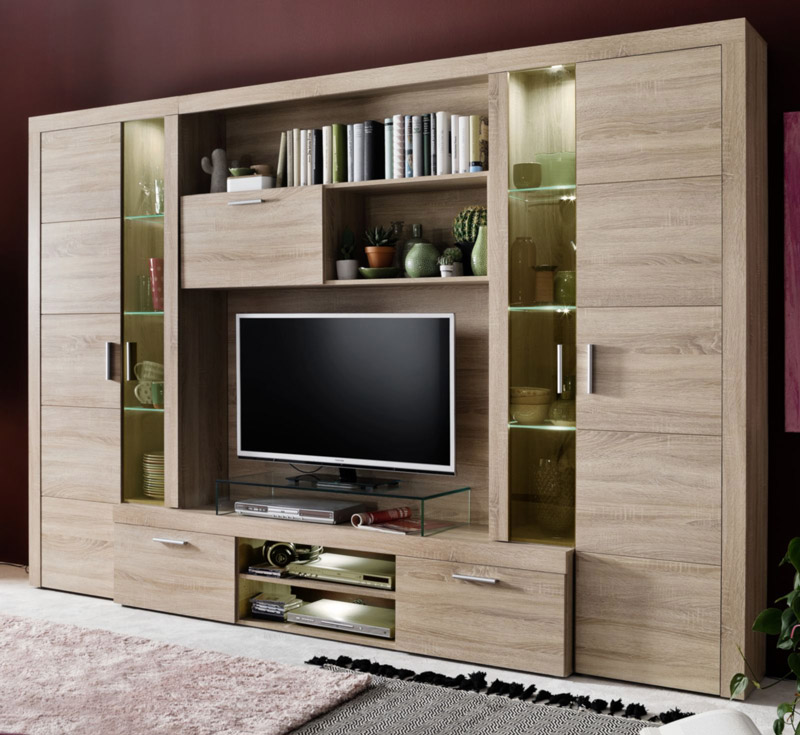 Colours
Most TV stands are made of wood, so it's no surprise that one of the most common and popular colours for stands is brown. Brown is a good choice, as shades of brown can work well in lots of different colour schemes and styles.
For a contemporary style, black is a strong choice. While brown and black are the safest colour choices, especially if you like to switch up your decor on a regular basis, more unique colours can also work well, depending on the colour scheme in your living room.