Unique House Renovated From an Old Barn in Italy
Honestly, I have been seeing so many open-concept, airy design and this one isn't that special from the others. The reason I still wanted to write about it is because the wooden panel covered from bottom to top of the house. From the photo you can see, if the house is fully covered by wooden panel, it is a completely sealed place – no exposure to outside at all. I can't imagine I live in place like that. According to the architects (ARCHIPLAN studio), the house is surrounded by abandoned farm buildings and the cultivated fields of the Modena plain. Maybe that is the reason why the wooden panel is needed? Anyway, I bet this place will be really quite, probably as designed described "an oasis of tranquility".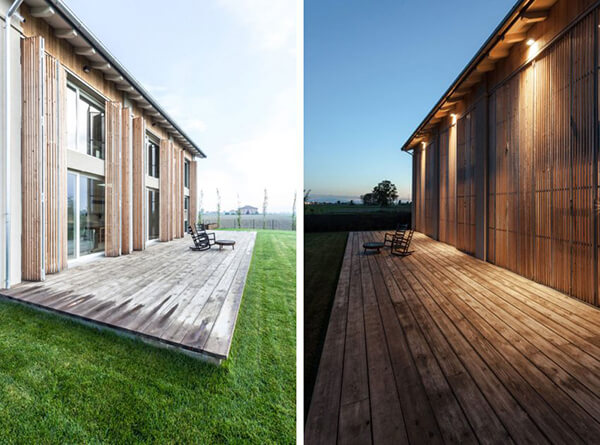 The flow is quite simple for the house. Kitchen, dinning room, living room and family room is located on the first floor and bedrooms are located upstairs. However, I found it a bit weird to have the open bathtub as divider to separate the bed and the home office. How do you like this place?