Visualizer: Dulce In Piro
This contemporary urban home is shaped with a beautiful Japanese interior that instils a peace and tranquility. A muted palette of cream, ivory, beige, and light wood tone creates calm cohesivity. Clusters of living greenery breathe life into beautiful vistas around the luxury pad, conjuring zen energy.
There are many beautiful designing elements. Personally, I love the plethora of indoor plants, coral pink accented wall art and an à la mode terrazzo bathroom design mostly.
First is the elegant and spacious living room. An open fireplace heats the large living room. A textural design creates a pale lace-like pattern across the chimney breast and flanking walls. Decorative vases cluster on the dark hearth.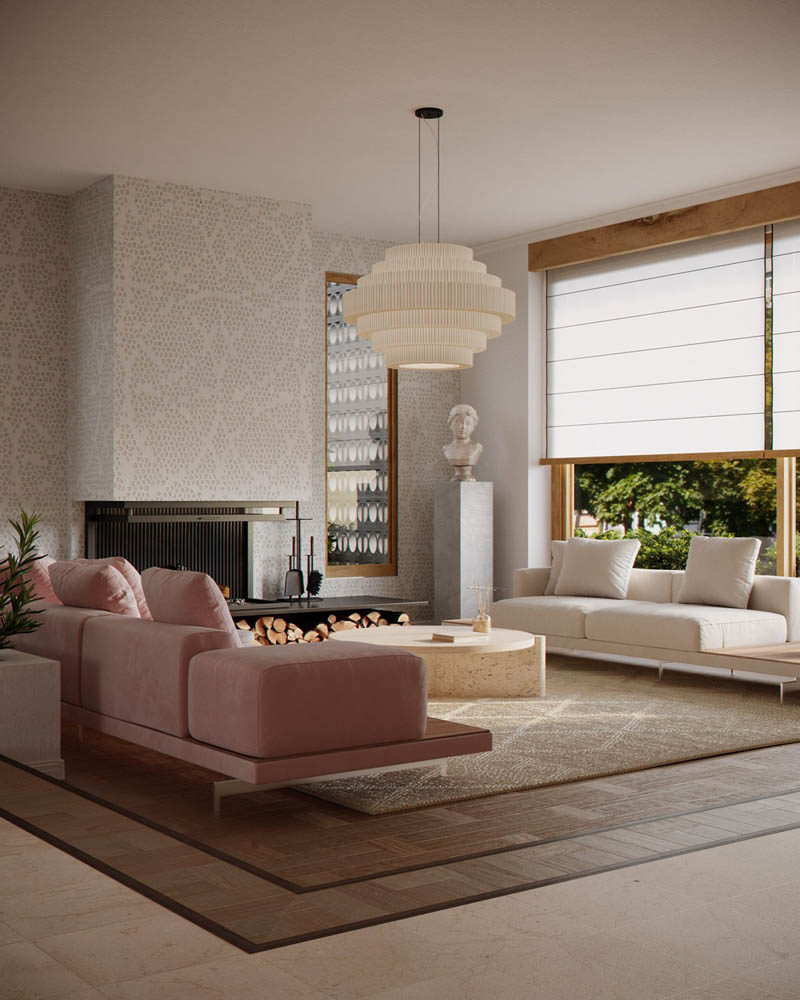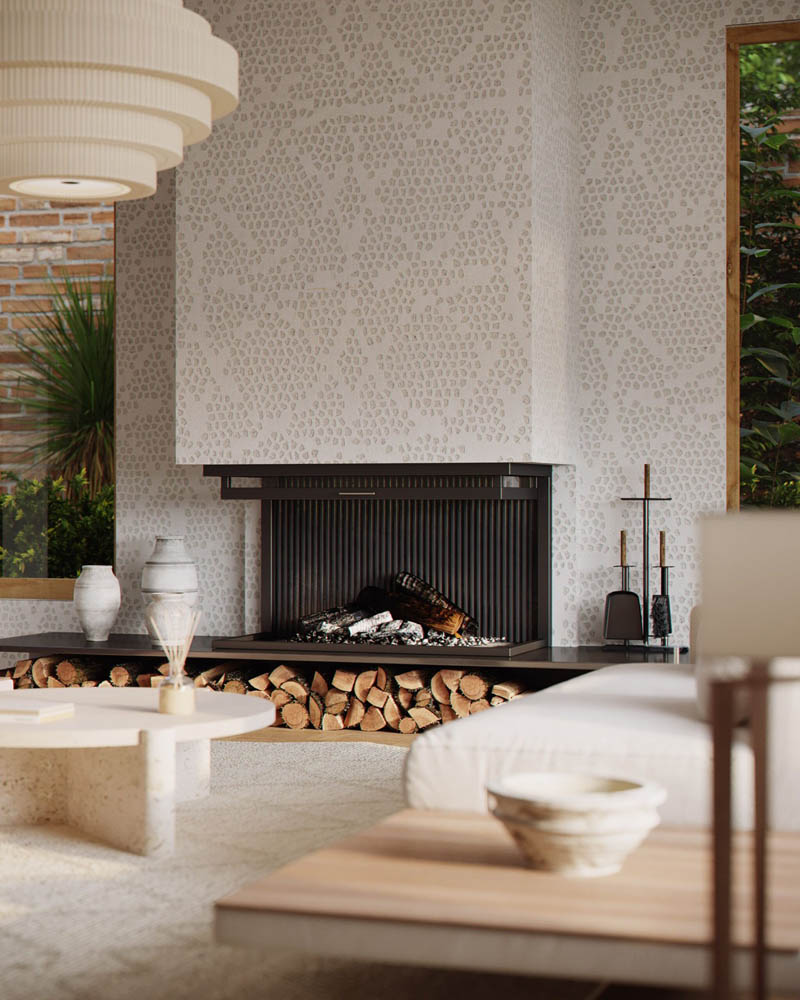 An imperial bonsai tree grows inside an indoor courtyard, which is accessed via traditional Japanese Shōji screen doors. A second set of paper doors are situated on the opposite side of the indoor garden, allowing sunlight to gently filter in. More indoor plant beds overspill at each side of the stairs.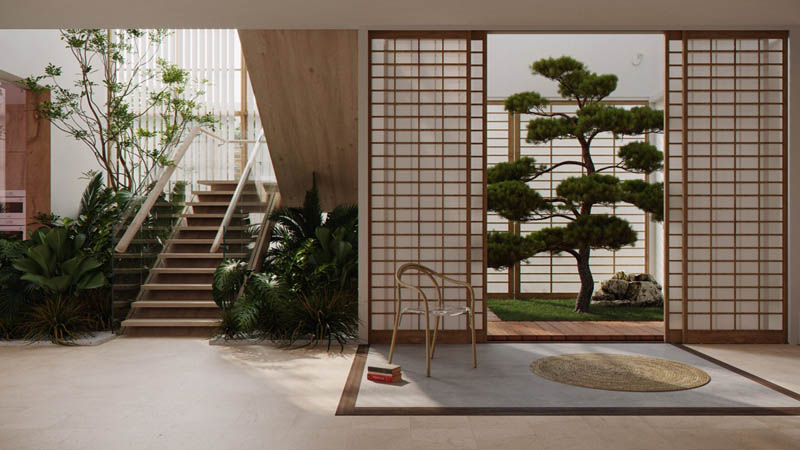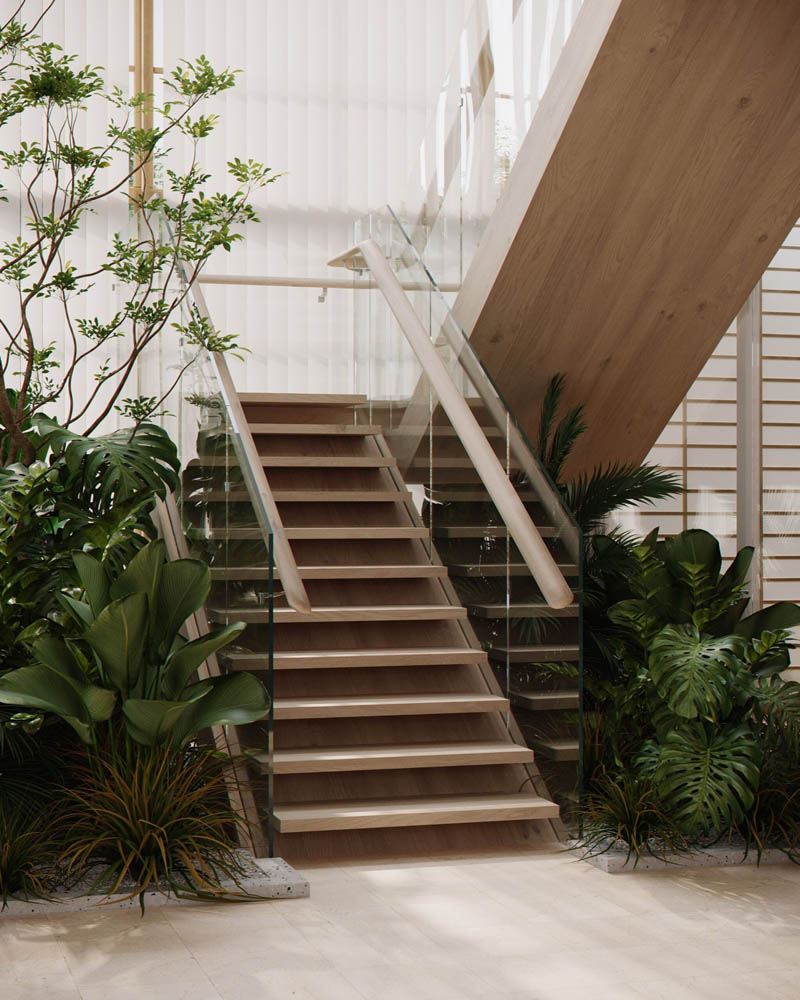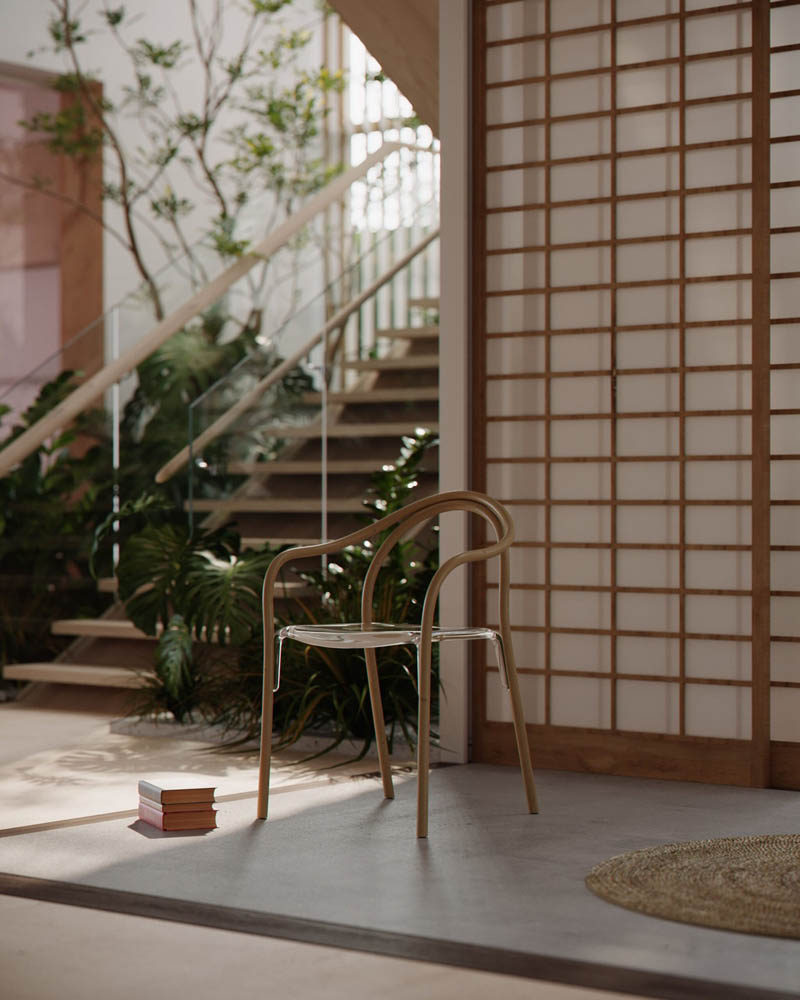 The bedroom is full of Japanese Interior. Wood clad walls spread below the wood ceiling treatment, and mature indoor plants complement the natural tone. A paper bedroom pendant light suspends a delicate white orb against an entirely wood clad backdrop.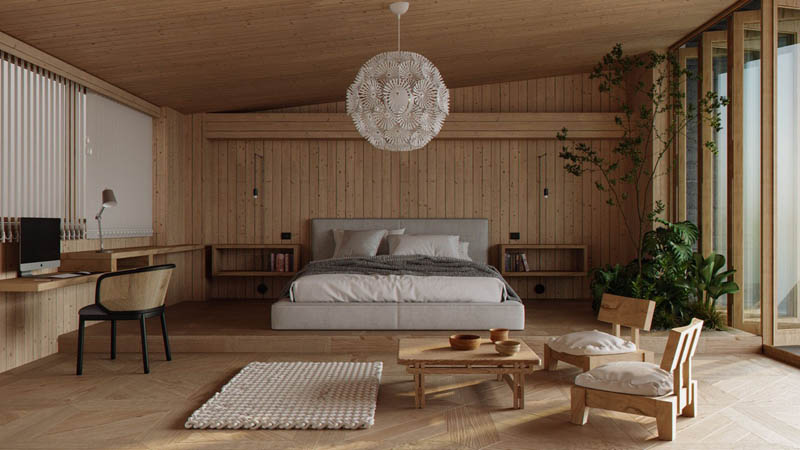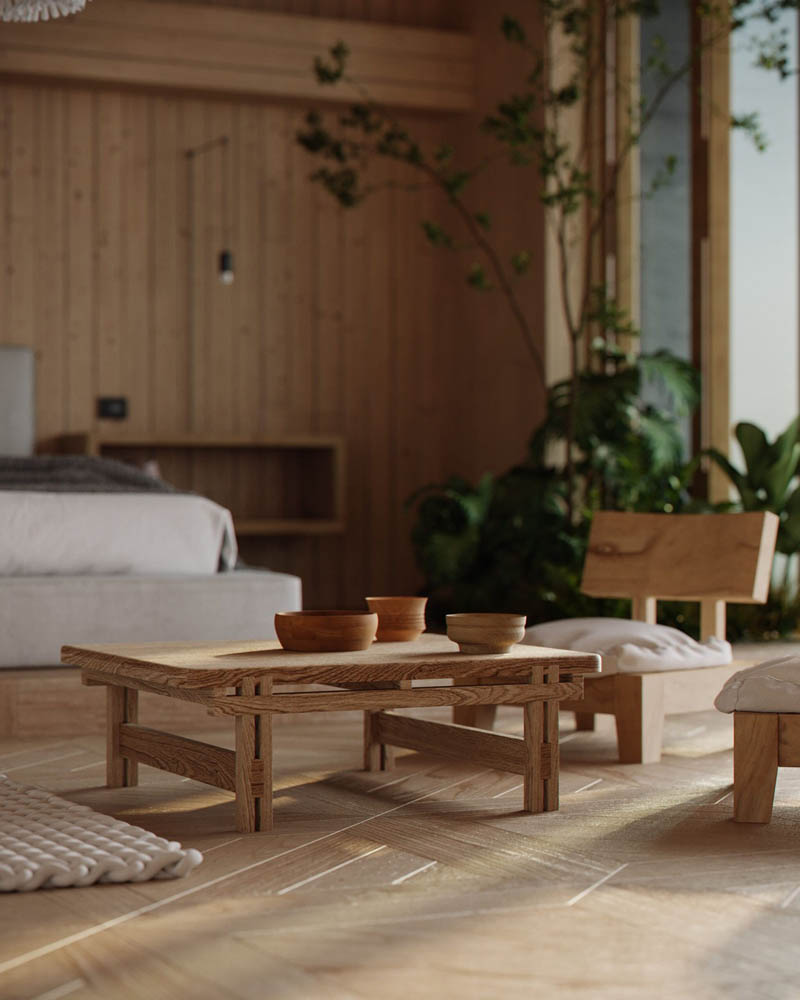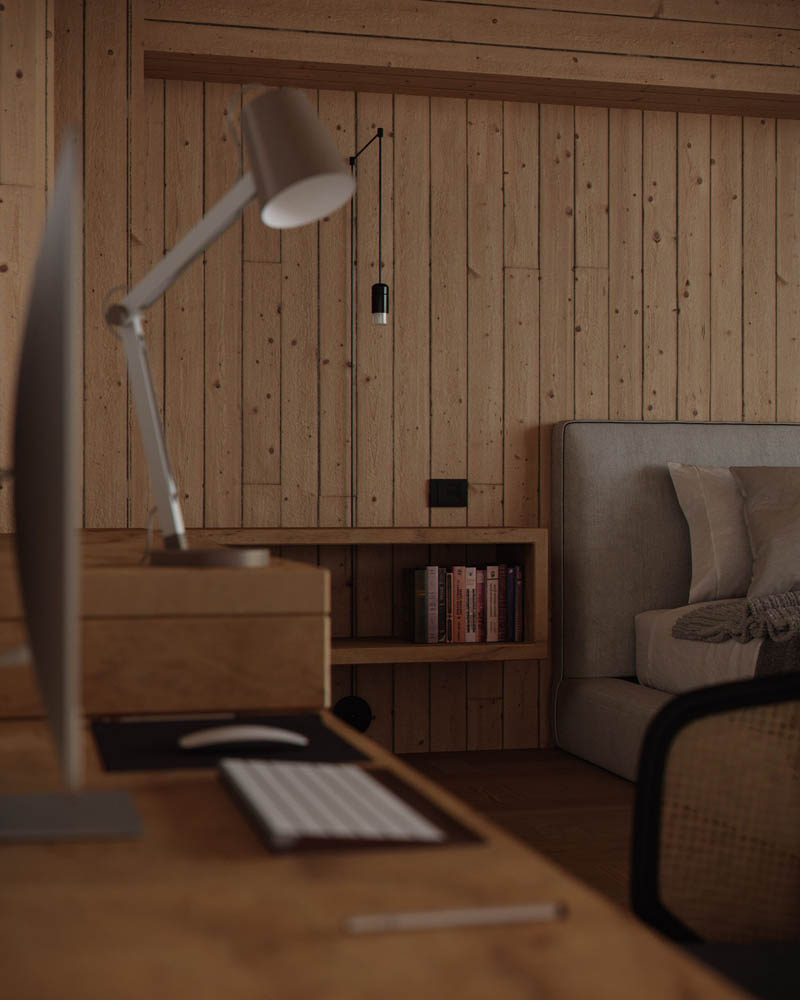 The snug features a similar fireplace treatment to the main living room. The same lace-like wall treatment covers the chimney breast, but this time with a silver of terrazzo colouring each side. A Chabudai table is placed by a large picture window with views of lush greenery.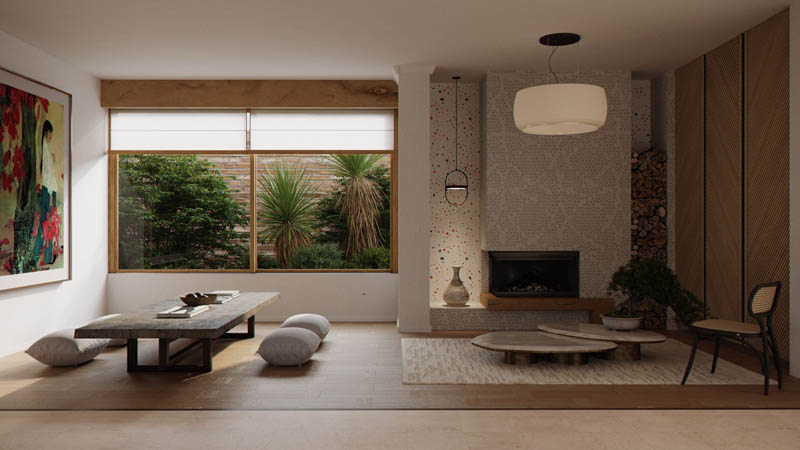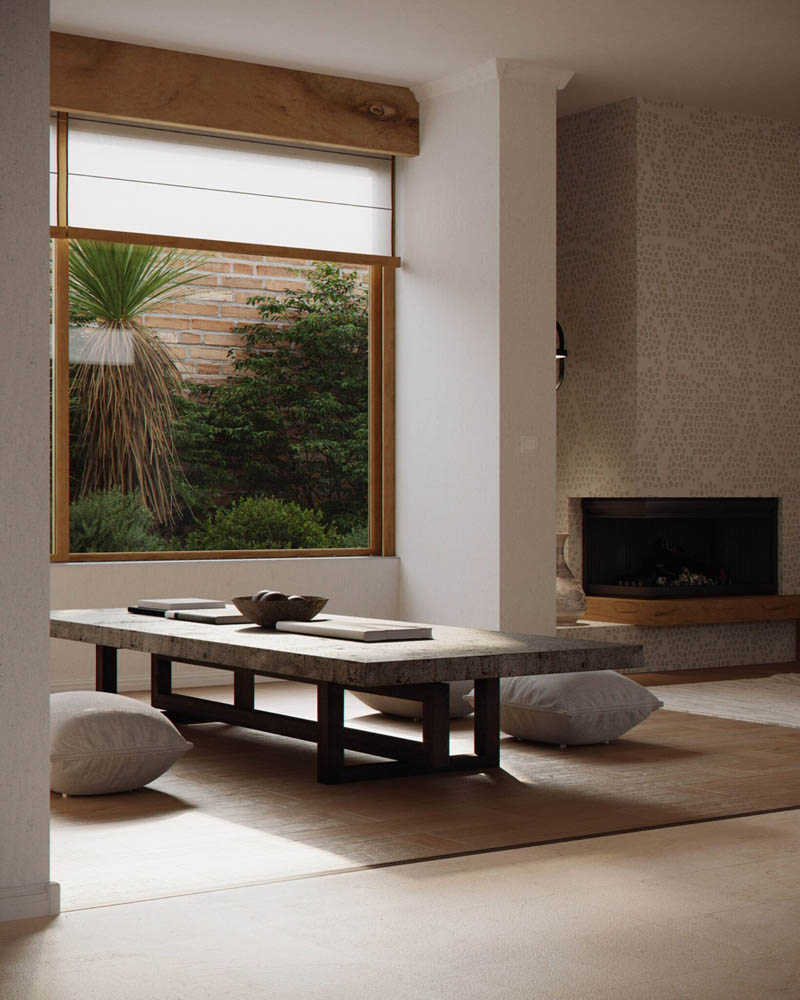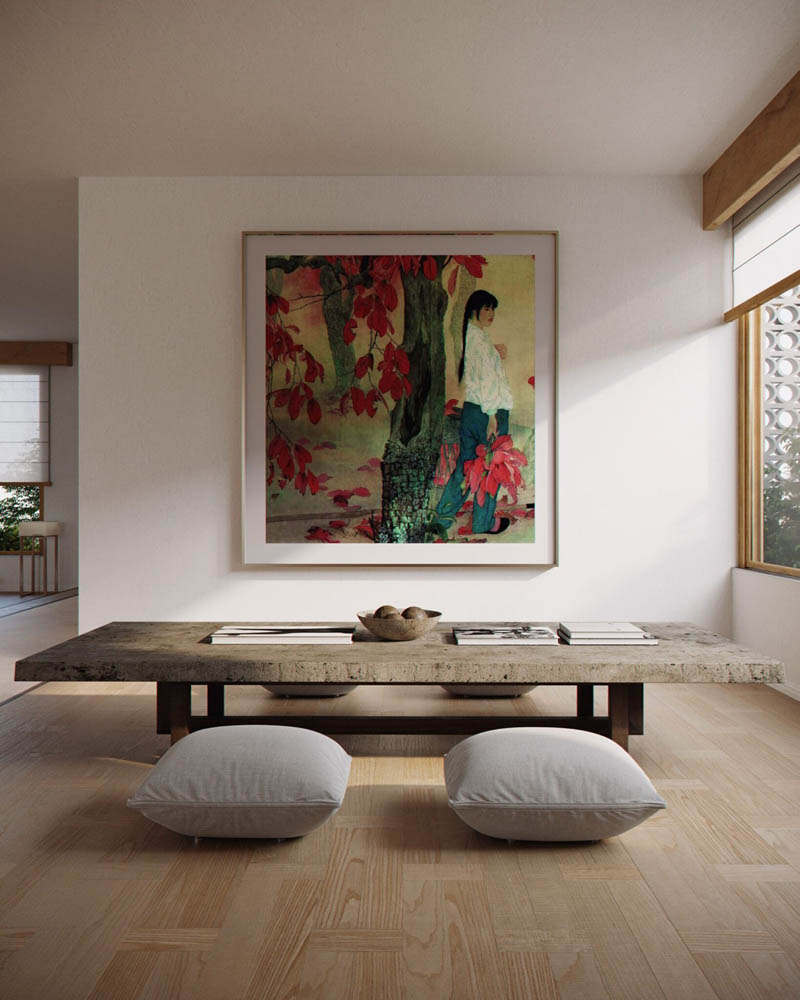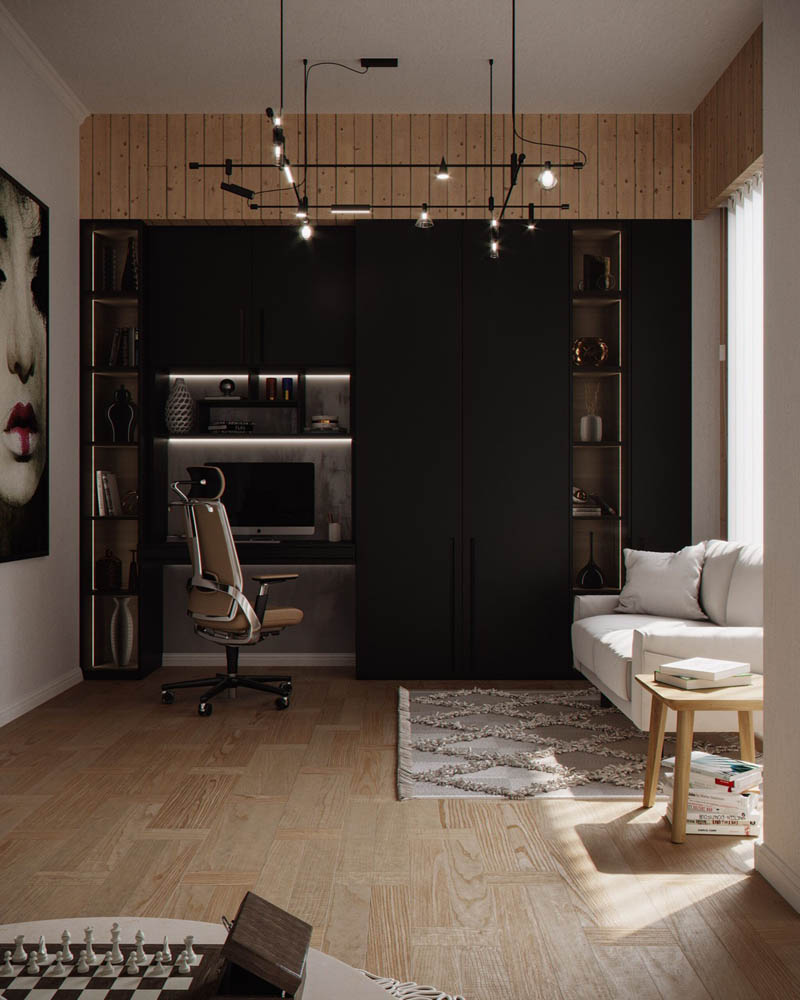 A unique bathroom sink sweeps across an illuminated round bathroom mirror. Red, yellow and blue chips dance across the terrazzo bathroom floor and walls, creating a joyous background for a black wall hung toilet and matching flush plate.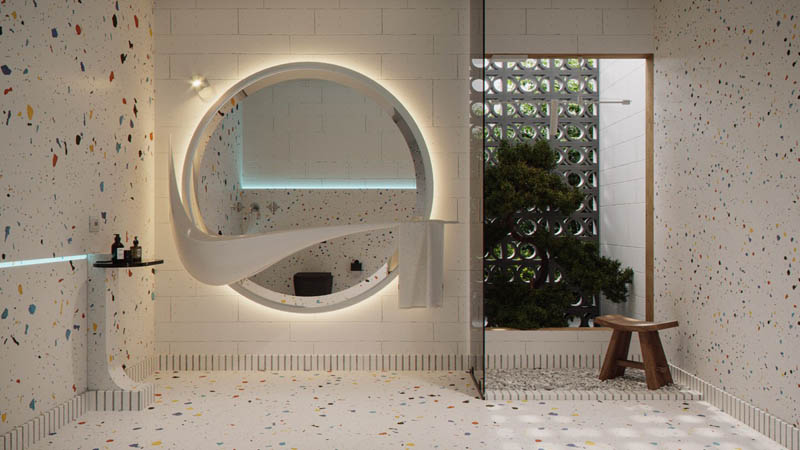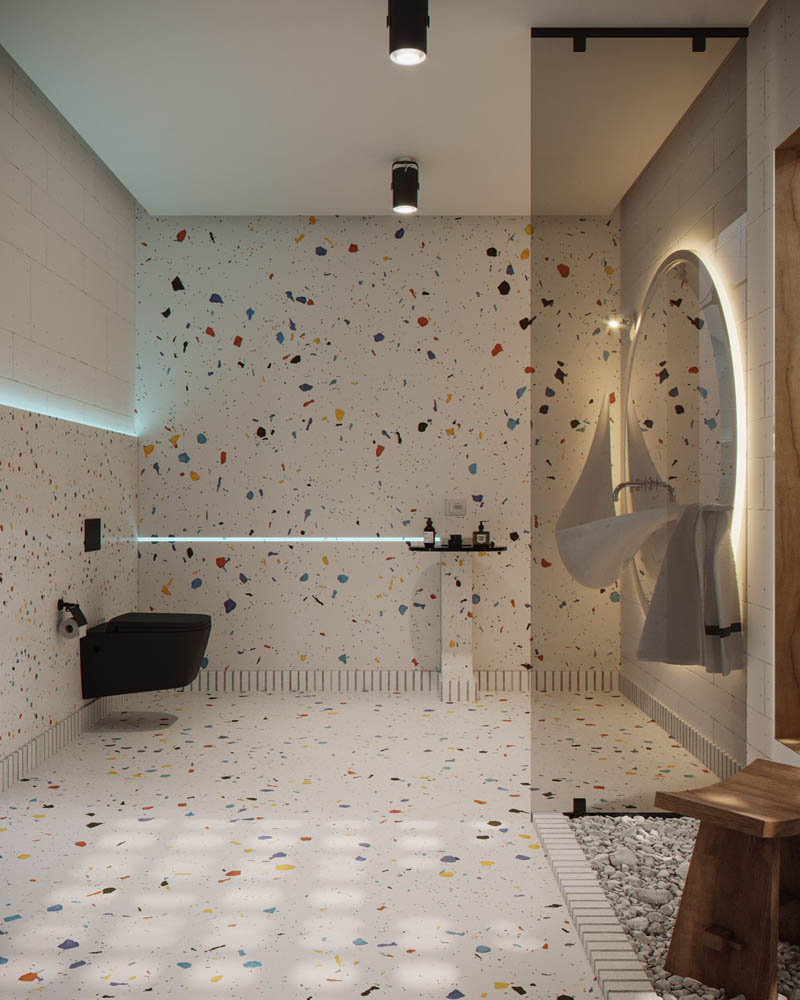 Out on the terrace it's party time. A long L-shaped couch makes room for company, and an outdoor bar serves up drinks long after closing time.